Immerse yourself in the mystical Dragon Isles with the new content update for World of Warcraft: Dragonflight, where you can brave the treacherous Zaralek Cavern, unravel the enigma of the Black Dragonflight, and forge new alliances. Your mission as a champion of Azeroth is to prevent the misuse of the Crucible's power, ensuring it doesn't fall into nefarious hands.
Prepare for battles with formidable bosses, including the likes of Kazzara, The Vigilant Steward, and Echo of Neltharion. Enhance your abilities by collecting the unique Crucible armor set, and adapt to the innovative upgrade system replacing older ones such as Valor and Storm Gear.
This article presents a comprehensive guide to completing the 'Shell Corporation' quest in WoW Dragonflight.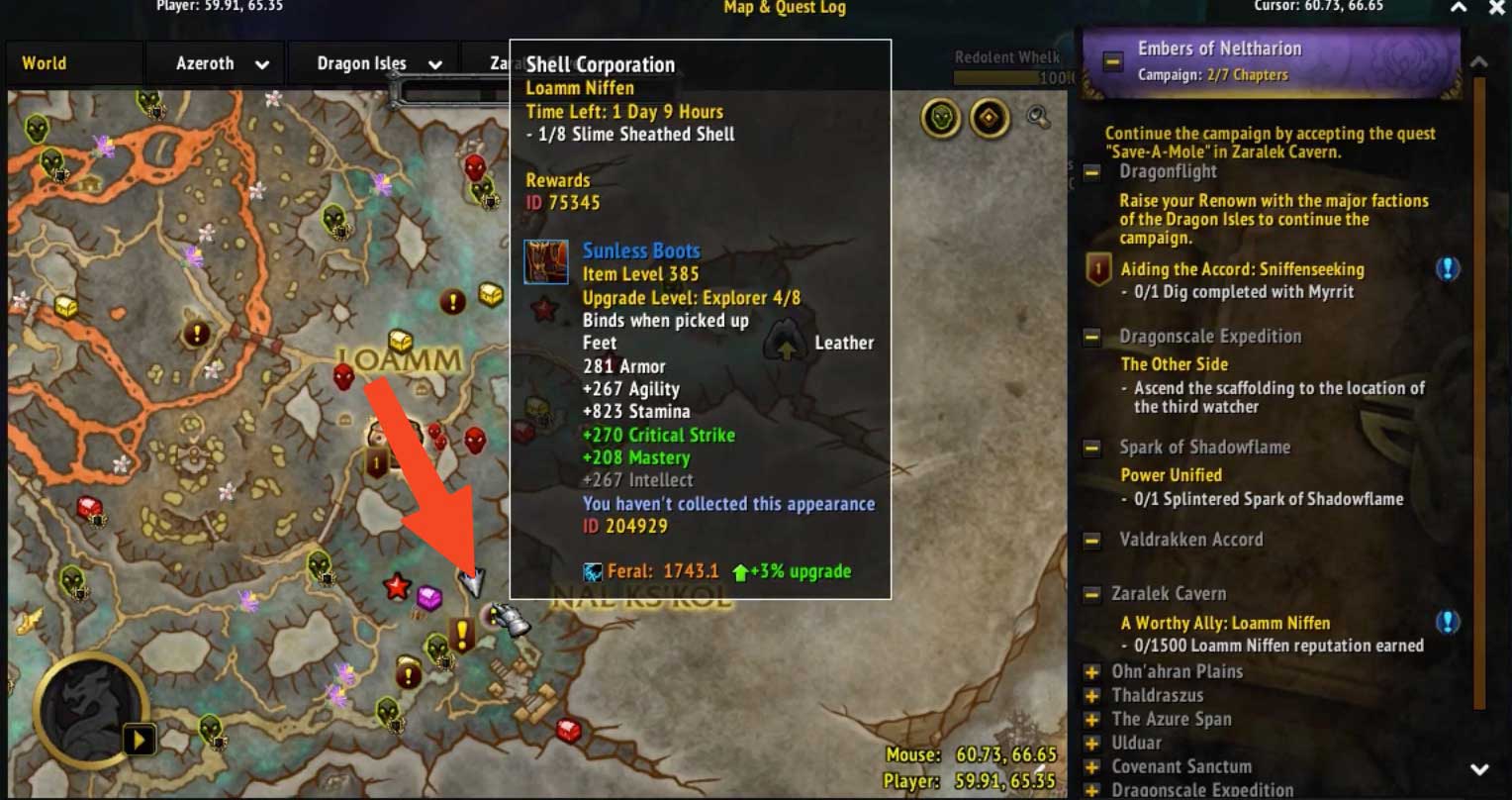 How to Complete Shell Corporation Quest in WoW Dragonflight
The 'Shell Corporation' quest requires you to gather Slime Sheathed Shells by feeding mushrooms to snails. Here's how to accomplish this:
Locate and pick a mushroom within the game zone.
Feed the mushroom to a snail.
Once the snail has consumed the mushroom, collect the Slime Sheathed Shell it produces.
Repeat this process until you've collected 8x Slime Sheathed Shells.
Helpful Tip: To simplify the process, create a macro such as "/targetexact Redolent Whelk" and "/run SetRaidTarget("target", 1)". This will highlight the nearest snail, marking it with a star.
Begin by heading southeast of Zaralek Cavern, where the World Quest is marked on the map. Upon entering the area, the quest is automatically activated.
Collect the Snail Stuffing by interacting with the Succulent Looking Deepcaps, which resemble giant blue cauliflowers. Feed the Snail Stuffing to the glowing yellow snails in the area, causing them to drop Slime Sheathed Shells. Once you've collected eight shells, the World Quest is completed.
Remember that snails might be sparse due to the number of players attempting the same quest, so be prepared for some competition.
Rewards for Completing the 'Shell Corporation' Quest in WoW Dragonflight
Upon successful completion of the quest, you'll earn reputation points for Loamm Niffen in World of Warcraft and other rewards like Monument Maintenance. After a reset, you can repeat the quest, following the same pattern to collect your rewards again.
The WoW Dragonflight expansion, available exclusively on PC, remains popular since its launch last year. Good luck on your quest, adventurer, and happy gaming!