When it comes to sports gaming, it is impossible to talk about basketball games without mention the NBA 2K series. It is, after all, one of the best, successful and beloved series of basketball titles ever released. Unfortunately, this game is also plagued by a number of technical problems.
One of the issues being faced by a number of users is the 56d85bb8 error in the NBA 2K19 game. Here we will show how players can fix this error in the game.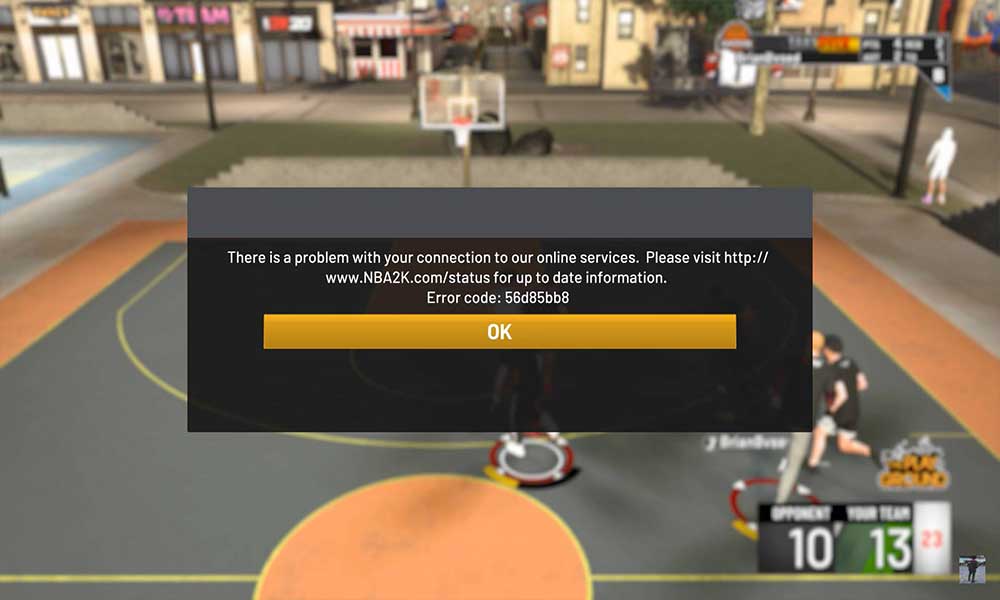 Fixing the NBA 2K19/2K20 Error 56d85bb8 on Xbox
People have frequently reported encountering the error as mentioned above message, which reads the following:
Error 56d85bb8 from r/NBA2k
It seems like this error is mostly due to an issue with the network. This is evidenced by the fact that it only turns up when you activate the online mode, like a neighborhood. The best way to sort this out instantly is to reboot your router. Unfortunately, that is only a temporary solution. The developers at 2K Sports have suggested that this problem is likely linked to the connection between their servers and your router.
As of now, there is no sure shot fix for this error message. However, you can sort it out by installing another router, such as TP-Link (Archer C7) AC1750. Technically, your new router is a pretty recent model, and thus, it should not create problems. However, that does appear to be the case. We do not have many details from 2K Support regarding this. They do not have any proper reasoning for this error, either.
That is it for now. We hope our guide helped you to fix the error code 56d85bb8 in NBA 2K19/2K20. We'll update this section whenever there is a guaranteed fix, so stay tuned. Now, check out our Windows Guides, Gaming Guides, Social Media Guides, iPhone, and Android Guides to read more. Also, subscribe to our YouTube Channel to watch awesome videos on gaming and smartphone tips and tricks. Best of Luck!