It is true that Xfinity is the nation's largest cable company, but does that make it the best? Although many internet speed plans are available, my eyes glowed as I investigated further. Xfinity offers a variety of plans, some of which require you to sign a one-year contract. Other plans require you to sign a two-year commitment, while others do not.
As you move along, you'll find that your plan data cap will rise, sometimes by more than 50% from its initial price (again, this is only true of some plans). However, even though it's a great device, many users still reported that the Xfinity xFi setup needs to be fixed. That's the reason we are here. In this article, you will learn how to fix the Xfinity xFi setup not working issue. So, let's get started with the guide.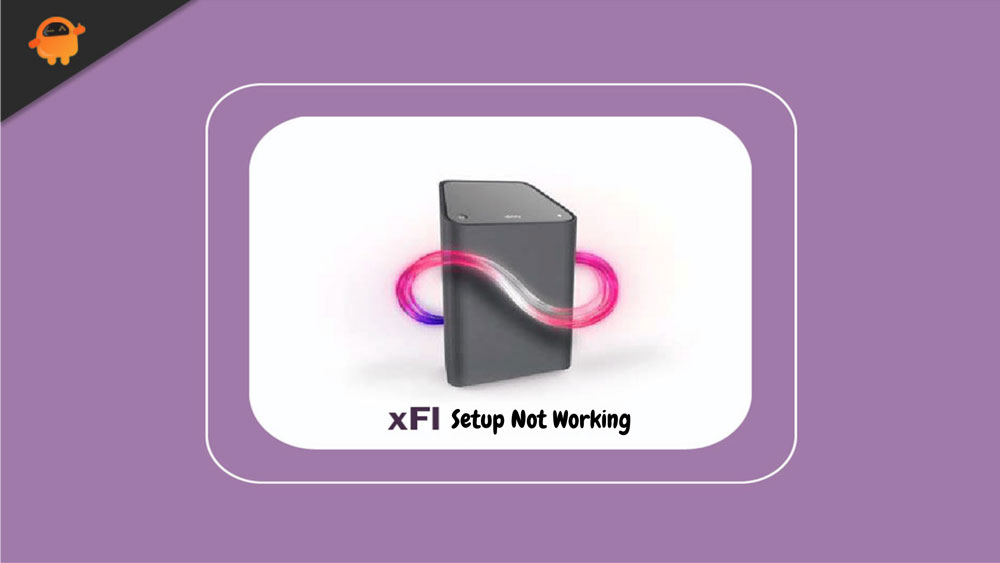 What is Xfinity xFi?
With the Xfinity xFi Gateway, you can connect to your Internet through a cable modem/router with telephone ports. This device connects your home phone line to your Xfinity Internet network that is wired through your home and can be used with WiFi or wired.
With the Xfinity xFi, you can also allow your guests to access the Internet without affecting your Service. It also includes two Xfinity hotspots.
You won't need the xFi gateway when you sign up for Xfinity Internet. It is possible, however, to customize your WiFi connection using the Xfinity app, including disabling devices and setting parental controls.
How To Fix Xfinity xFi Setup Not Working Issue
So, here are some fixes that should solve your Xfinity xFi setup not working issue. Therefore, let's get started with the guide:
Fix 1: Restart Gateway
Restarting the gateway is the most common solution when there is no Internet access. If you cannot connect to your Internet after powering off or unplugging the gateway, wait a few minutes. Then power it back on or replug it.
It is also possible to reset your gateway to factory specs to solve the Xfinity xFi setup not working issue. You can try the next solution if you still need access to the Internet.
Fix 2: Reset Modem
It is also possible to fix the Xfinity xFi setup not working issue by resetting your modem to factory settings. Reconnect your modem after unplugging it and replugging it to perform a factory reset. Your Xfinity App can also be used to do this.
Open the Xfinity My Account app.

To access the Internet, scroll down.

Select the modem or router.

Finally, click

Restart This Device

.
Now, check the devices that the Xfinity xFi setup is not working issue gets resolved or not. You have successfully solved the problem if the devices can surf the Internet.
Fix 3: Replace Your Router
Your router is likely causing the problem if you can connect to the network without one. It is then possible to fix the Xfinity xFi setup not working issue.
Fix 4: Clear Cache
Your computer uses the cache to maintain a responsive and faster user interface by collecting data over time. Preloading specific applications or tasks are enabled through the system's use of the collected data as a cache. It can, however, sometimes cause problems because of the cache memory.
There is a possibility that cache memory is the cause of the issue with the Xfinity xFi setup. Then try reconnecting to your WiFi again after clearing out your cache memory. Alternatively, try the following solution if you continue to encounter the Xfinity xFi setup not working issue.
Fix 5: Check All The Connections
There are times when we overlook a simple cause of a problem. This may be the case even if there is a problem with the WiFi connection.
It has many connections to the Internet when it is connected to WiFi. Fasteners, cables, F connectors, splitters, and coax are all included in our product line. The connections should all be good, and there should be no detachments.
Try connecting to the WiFi again after you have ensured the Xfinity xFi setup is not working issue gets resolved. In case the problem persists, follow the solution listed below.
Fix 6: Disable Security Tools
An antivirus program can block an internet connection if it believes it may threaten the system. Finding an antivirus program without these unwanted security features is almost impossible. You might also experience this problem with your device if you use a third-party antivirus program.
Therefore, disable the real-time protection in your antivirus program. The antivirus program should disable all shields and layers of protection. Then, check whether the Xfinity xFi setup, not working issue gets resolved or not.
Fix 7: Check Xfinity My Account
The Xfinity My Account application allows users to fix the Xfinity xFi setup not working issue themselves by logging into their accounts.
Log in with your login credentials after downloading the application. Now is the time to create an account if you haven't already done so, and then log in.

Choose the

Internet option

when you open the application.

You will need to select the device where the problem is occurring.

On Android, select

Troubleshoot

. Choose

Restart this device

if you are an Apple user.

To begin the troubleshooting process, click on

Start Troubleshooting

.

The entire process must be completed before you can proceed.

The screen will display a message indicating that you should be able to start your device within 10 minutes after it is completed. When you do this, there will be no change to your WiFi settings or password. Xfinity Voice users can restart once all in-progress calls are completed.

After that, click on

Service

.

Once the restart is complete, check if the internet issue has been resolved.

Depending on whether it is resolved or not, select

Yes

or

No

when giving feedback.

Your screen will display a message saying, Glad it all worked out! If you choose No, you will see more options for solving the issue.
The next solution listed below may also solve your problem if the app cannot do so.
Fix 8: Update the Xfinity My Account Application
Xfinity has sometimes throttled or blocked a connection to a user due to outdated applications. Then, download Xfinity from your Store and install it. If the problem persists, restart your computer and try connecting to WiFi again. Contact the officials if the Xfinity xFi setup is still not working.
So, that's how to fix the Xfinity xFi setup not working issue. We hope that this guide has helped you. Meanwhile, if you need more info, comment below and let us know.