Zombie Army 4: Dead War is a third-person shooter video game that has been developed and published by Rebellion Developments. It's a sequel to 2015's Zombie Army Trilogy and the spin-off version of the Sniper Elite series. Although the PC version of this game has been rated 9/10 on Steam due to its graphics and stunning gameplay, some of the players are experiencing issues with the Zombie Army 4: Dead War Crashing on PC.
If you're also one of the victims, you can follow this troubleshooting guide to fix the issue completely. Here we've shared some of the possible workarounds that should work for you. There is nothing to say new about the PC games because almost every game comes with several bugs or errors that become more consistent on Windows. Meanwhile, startup crashing or random crashing is a major issue that mostly happens due to multiple issues at your end.
Why Zombie Army 4: Dead War Keeps Crashing?
Sometimes your computer configuration may not support the system requirements of the game. That can happen if the configuration is low enough. If you also feel the same or haven't checked the requirements yet, make sure to follow the game requirements below.
Any missing or corrupted game files can also trigger crashing issues.
Maybe your Windows OS or the GPU driver version becomes outdated.
If your DirectX version isn't up-to-date, random or startup crashes will appear a lot.
The chances are also high that the Zombie Army 4: Dead War game or the Steam client haven't updated for a while.
Any unnecessary background running programs can also affect the system resources.
Mostly Windows Defender Firewall or any third-party Antivirus program can prevent game files to run properly.
It may also possible that your graphics card becomes outdated and incompatible with Direct3D Feature Level as well.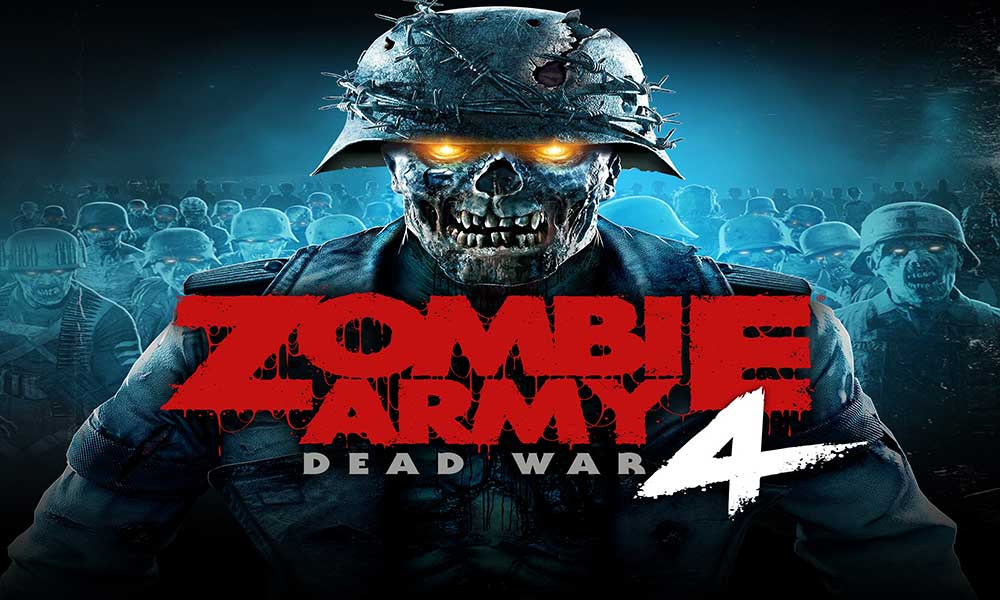 Minimum/Recommended System Requirements:
OS: Windows 7 or Windows 10 (64-Bit)
Processor: Intel Core i3-6100 (or AMD equivalent)
Memory: 4 GB RAM
Graphics: Nvidia GT 1030 2GB (or AMD equivalent)
Storage: 60 GB available space
Fix: Zombie Army 4: Dead War Crashing on PC
Here we've shared some of the possible solutions that you can perform manually yourself in order to solve this issue completely. So, without wasting any more time, let's get into it.
1. Run the game file directly
If you're unable to launch the Zombie Army 4: Dead War game properly via the Steam client then make sure to run the Zombie Army 4: Dead War (exe) file directly from the installed game folder. To do so:
Open Steam > Click on Library.
Now, right-click on Zombie Army 4: Dead War from the list.
Click on Manage > Click on Browse local files.
Double-click the .exe extension file from the installed game folder.
It should run the game if there are any issues with your Steam launcher.
2. Run the game as Administrator
Sometimes running a program on Windows without having admin access can upset you because the User Account Control system doesn't give proper access to run it. So, allowing the administrator access is necessary for every game on Windows PC/Laptop. To do that:
Right-click on the installed .exe extension file.
Select Properties > Click on the Compatibility tab.
Enable the Run this program as an administrator checkbox.
Click on Apply and hit OK to save changes.
3. Update Graphics Drivers
If you're using the Nvidia graphics card then update the GeForce Experience app on your PC from the Nvidia official site here. But if you're using the AMD graphics card on your system, then update the latest AMD Drivers from here.
Otherwise, you can directly update the display driver from your Windows. To do so:
Press Windows + X keys to open the Quick Access Menu.
Now, click on Device Manager > Double-click on Display adapters.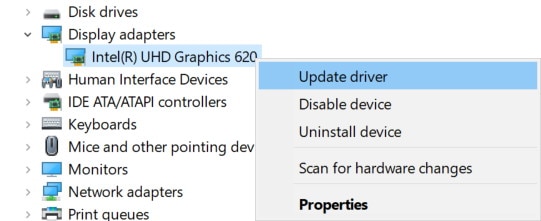 Right-click on the active network adapter > Select Update driver.
Choose Search automatically for drivers. If there is an update available, it'll automatically download and install the update.
Once done, make sure to restart your computer to apply changes.
4. Turn Off Nvidia V-Sync
The Vertical Sync (V-Sync) in your game can be known as G-Sync or FreeSync. Now, the problem is that this particular feature although doesn't come in handy that much but it affects the gameplay a lot. Plenty of graphics issues, crashes, low FPS count can happen due to enabled V-Sync. As Nvidia Control Panel also comes with V-Sync, you should turn it off.
Right-click on your desktop screen (blank).
Select Nvidia Control Panel > Go to 3D Settings.
Click on Manage 3D Settings > Select Program Settings.
Now, you'll have to add your installed Zombie Army 4: Dead War game folder. [The default path should be like C:\Program Files (x86)\Zombie Army 4: Dead War]

If in case, you've installed your Zombie Army 4: Dead War game to a different drive, select accordingly.

Once added, scroll down to the list, and select Off for Vertical Sync.
Click on Apply to save changes.
Finally, you can try launching the Zombie Army 4: Dead War game to check whether it's still Keeps Crashing or not.
5. Change Task Priority
It can also possible that somehow the Windows system is unable to keep loading your Zombie Army 4: Dead War game due to plenty of other ongoing tasks in the background. If that's happening with you, make sure to follow the steps below:
Press Windows + X keys to open the Quick Access Menu.
Now, select Task Manager > Go to the Details tab.
Search for Zombie Army 4: Dead War task > Right-click on it.
Select Priority > Set it to High.
If prompted by UAC for permissions to change it, click on Change Priority.
Once done, make sure to relaunch the Zombie Army 4: Dead War game and check for the issue again.
6. Disable Steam Overlay
Open Steam on your Windows.
Head over to the Settings > Click on the In-Game option.
Click on the checkbox to disable "Enable the Steam Overlay while in-game".
Once the checkbox mark is removed, click on OK.
7. Adjust Discord Settings
Launch Discord > Click on User Settings.
Select Voice & Video from the left sidebar.
Scroll down a bit and click on the Advanced.
Next, disable OpenH264 Video Codec provided by Cisco System, Inc.
Then disable Enable Quality of Service High Packet Priority.
Click on Overlay.
Disable in-game overlay.
Next, click on Appearance.
Scroll down to the bottom Advanced.
Disable Hardware Acceleration.
Once done, restart the Discord or restart the system.
8. Adjust Nvidia Control Panel Settings
Click on Adjust image settings with preview under 3D settings.
Select Use the advanced 3D image settings.
Next, open the Nvidia Control Panel.
Click on Manage 3D settings.
Then select Global Settings.
Now, adjust some of the additional settings:

Turn off Image Sharpening
Turn on Threaded Optimization
Power Management: Prefer Maximum Performance
Low Latency Mode: Off
Texture Filtering Quality: Performance
9. Adjust AMD Control Panel Settings
Click on Global Graphics.

Disable Radeon Anti-Lag
Disable Radeon Boost
Image Sharpening: Off
Anti-Aliasing Mode: Use Application settings
Set Anti-aliasing Method to Multi-sampling
Morphological Filtering: Off
Anisotropic Filtering: Disabled
Texture Filtering Quality: Performance
Surface Format Optimization: Enabled
Tesselation Mode: AMD Optimized
Turn off Wait for V-sync
OpenGL Triple Buffering: Off
Shader Cache: AMD optimized
Turn off Maximum Tesselation Level
GPU Workload: Graphics
Radeon Chill: Off
Frame Rate Target Control: Disabled
10. Verify Game Files
The Zombie Army 4: Dead War PC gamers on Steam can follow the below steps:
Open the Steam Library by logging into the account
Right-click on Zombie Army 4: Dead War
Click on Properties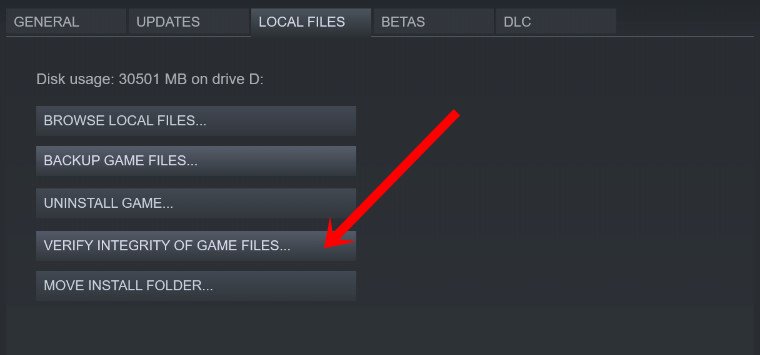 Select the Local Files tab
Then click on Verify Integrity of Game Files
Wait for the process and then restart the game to check whether the issue has been fixed or not.
11. Temporarily Disable Antivirus
It's also worth mentioning that temporarily disabling the antivirus program on your Windows computer may come in handy in most cases. In order to protect your system and data, the antivirus program can block several files or ongoing connections as well. So, you can follow the steps below to temporarily disable the antivirus program and check whether the game is launching properly or not.
Press Windows + I keys to open the Windows Settings menu.
Click on Update & Security > Click on Windows Security from the left pane.
Go to Virus & threat protection > Click on Manage settings.
Next, you'll need to simply turn off the Real-time protection toggle.
If prompted, click on Yes to proceed further.
Additionally, you can also turn off Cloud-delivered protection, Tamper protection if you want.
12. Uninstall Windows 10 Updates (Unstable/Buggy Versions)
A couple of days ago, Microsoft has released a new update for Windows 10 with KB4535996. The KB4535996 cumulative update for Windows 10 is quite buggy and causing so many errors or problems.
Go to Start menu > Click on Settings
Next, click on Update and Security
Click on View update history
Now, if you can see that there is an update having KB4535996 has been already installed. Make sure to uninstall it.
Here you will see the Uninstall updates option on the top of the page.
Click on it and select that particular update version.
Right-click on it and select Uninstall.
It may take some time to delete that update and your system may restart automatically.
Have some patience and you can also manually reboot your Windows PC (if required).
13. Clean Temporary Files
Press Windows key + R on your keyboard to open the RUN program.
Now, type %temp% and press enter
You will get a bunch of temporary files on a page.
Select all files by pressing Ctrl + A on the keyboard.
Next, press Shift + Delete on the keyboard to remove all the files.
Sometimes some of the temporary files can't be deleted. So, leave them as it is and close it.
14. Use CPU and GPU Clock Speed at Default Settings
If you've overclocked your GPU speed and experiencing the crashing or stuttering issue on the Zombie Army 4: Dead War gameplay or at the launching, make sure to use the MSI Afterburner tool or Zotac firestorm to underclock or set the default clock speed. Now, you can try again to run the game whether it's working or not.
If the above-mentioned steps won't work for you, make sure to follow the final possible step below.
15. Reset and Update BIOS (CMOS)
Shut down your computer and unplug the power cord from the power source.
Now, remove the side panel of the CPU.
Ensure that you're grounded and locate the CMOS battery on the motherboard. There is only one circular CMOS battery which is easily noticeable.
Next, remove the CMOS battery quite gently. If you don't know how to do it, you can search it online.
Once removed, clean it with a cloth and wait for around a couple of minutes.
Finally, place the battery back like before and close the side panel of the CPU.
Plugin the power cord to the power source again and restart your PC.
Now, run Steam as an administrator and launch the Zombie Army 4: Dead War game to check for the issue.
We assume that now you're able to run the game properly on your computer without any crashing or lagging. Have some queries? Feel free to comment below.