Before the Year 2008, there was no concept of over-the-air internet-based content services. That modernisation in visual content came out first in India when Reliance launched "BiGFlix" a dominant OTT Platform as a first mover advantage. But initially, there was no such response that reliance expected. Later on, People became aware of it and viewed that other competitors came out in the line like Sony Liv, Amazon Prime Video and more. The best thing about them is they get millions of downloads at that time.
If you remember, in the year gap of 2013-2016, a popular TV channel, "Colors" (owned by Viacom 18) got a TRP that no one had ever achieved. Considering that Viacom 18 decided to get in line with the industry and introduced their OTT platform "Voot", serving all Colors, Zoom, and Zee TV shows. It's a bundle of all popular TV shows for just ₹299/month. The best part is that Voot is available on Android, iOS and other TV platforms. But recently, people raised a query to know how to install Voot on TV. So, here we will explain the same.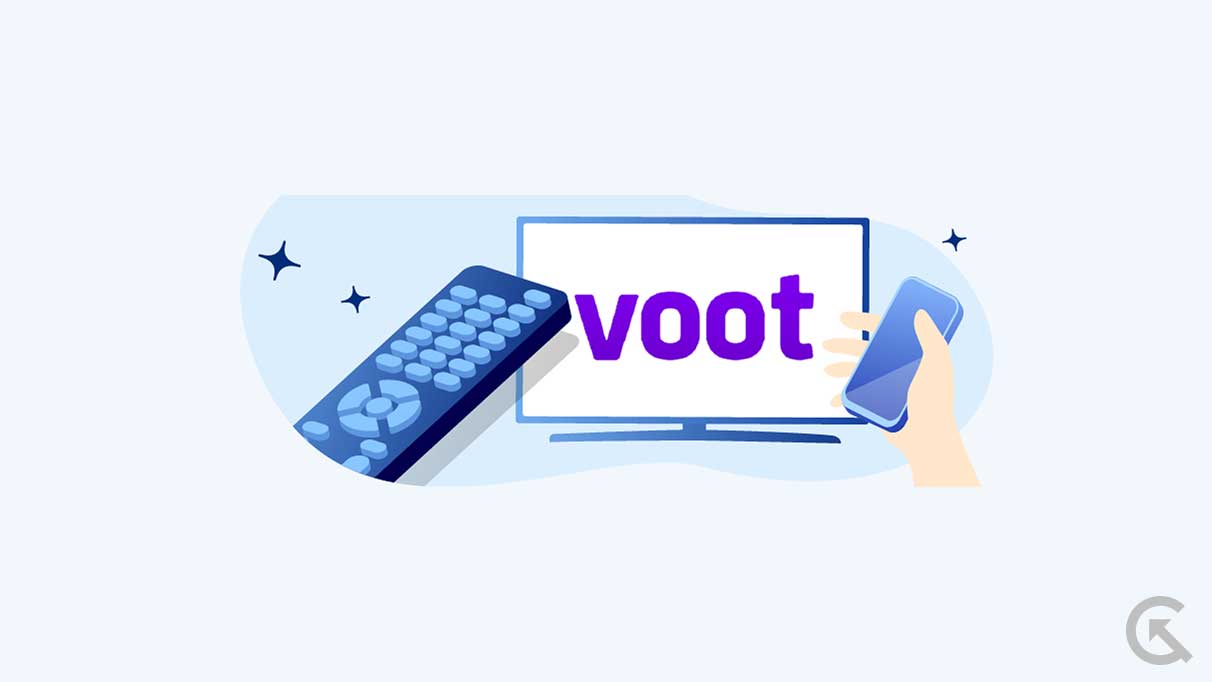 How to Activate Voot on TV with Code
Voot is a collection of 100's TV shows that you can't resist watching. Netflix is on the same path, but Voot has catered to people's emotions with its previous Hindi reality shows. These shows were so popular that they played a huge part in people's daily lives. I know there might be a question in your mind, that if we have channels available on the cable then why should we opt for Voot? To satisfy that query, we want to say if you buy a Voot Subscription, you have options of watching content on demand, accessibility from any platform and at any time.
This OTT platform has around 35,000+ pieces of content so you never get bored. And if we talk about accessibility, the Voot app can be accessed from different platforms. Here downloading it over Android and iOS is been now common. But as we said the problem is with getting Voot on TV because TV is a wide thing as we come to smartphones. Here TV means Android, Samsung, Apple, and Amazon Fire TV stick. However, downloading Voot on each of them is interdependent, but we know as a newbie you may have numerous confusion. So, below we will explain to you to get Voot on these TVs.
On Android TV,
Android TV has the most user-friendly navigation system. This platform is nothing but an Android smartphone understanding over a big screen, depending on your TV screen. Here as simple as you need to download the Voot app from Google Play Store and boot it as you do on your Android Phone. But to provide a clear view, here are the instructions to activate Voot over Android TV.
Note: For Amazon Fire TV Stick and Samsung TV, you can apply the same steps. However, Instead of opening the Google play store, navigate to the apps section and download Voot from there.
Simply open Google Play Store on your TV.

Then search for the Voot app there.

Next, tap on the install button to load Voot on the TV.

Following this, open the Voot app and note down the activation code shown on the screen.

Now visit Voot's activation page on your phone.

Then log in to your Voot account along with the code mentioned on TV in step 4.

Lastly, tap on continue, and Voot is activated on your TV.
For Apple TV,
Apple has a distinct operating system that lets you stick to its ecosystem. And here's the big reason even people know how to activate Voot on Android TV, but they can't do that on Apple TV. The reason is the navigation system in Apple.is completely different from Android, and people need to look separately to do any task over Apple TV. So these are the instructions to activate Voot on Apple TV.
Launch your Apple TV and head to the apps section.

Then Go to the entertainment section and search for the Voot app.

Following this, you will direct to the Voot app download page and next tap on the get button.

Now Voot app will install on your TV.

After that, open the Voot app there.

When we try to watch the show, the TV will show us a activate code.

On your phone, visit Voot's activation page.

Login to your Voot account along with the code mentioned on TV.

In the end, tap on continue, and you'll see Voot is activated on your Apple TV.
Besides that, you can install Voot on LG TV, Jio Fiber Setup-box, Sony TV and TATA Sky binge app in the same way as done above. However, For Jio Fiber Setup up the box, its availability depends on your plan, you can inquire about it with Jio Fiber Support. As of now, these are the platforms on which Voot is available. But the sources seem to say that Voot will also be available on OperaOS and WebOS soon. So these are the things currently prevailing with the Voot app and its availability. I hope you got a way to activate Voot on smart TV. Even though, if any users have queries, then ask them below.