How would it be if all your Wi-Fi-enabled devices get connected to your network right away without you having to do any of the hardships? That no doubt sounds great, isn't it? An integrated network that is shared among all your private devices and one that provides a promising connection. Well, Amazon has recently announced a brand new feature known as the Amazon Sidewalk which has amazing features just like these.
This feature will be activated in the US on 8th June 2021 for a selected number of Amazon devices. It is expected to work in a very similar manner to a shared network. If you are curious to know more about Amazon Sidewalk and how it works, we have mentioned it in every detail. So, keep reading the article and make yourself updated with this new Amazon wireless feature.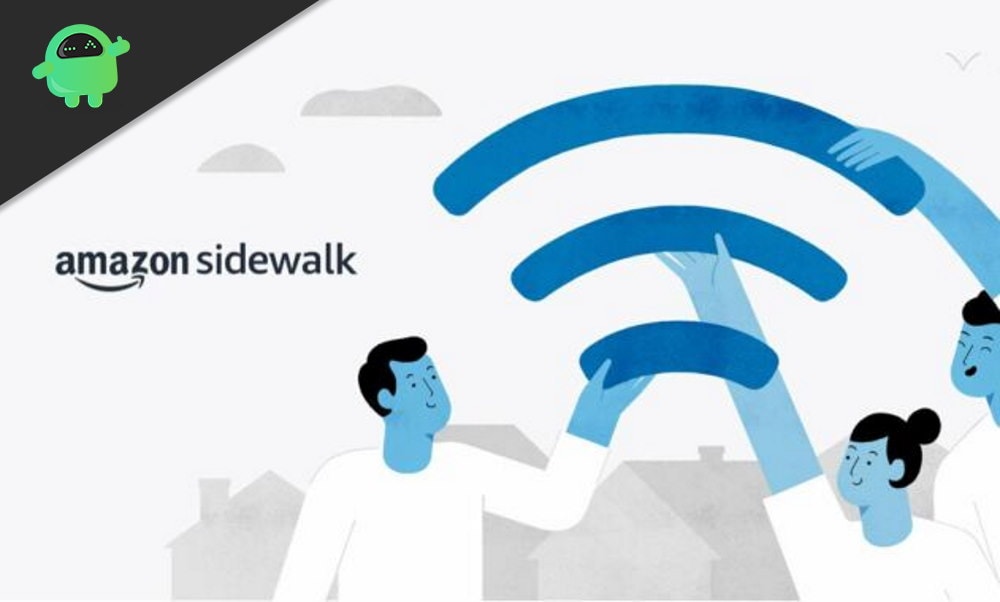 What is Amazon Sidewalk?
Amazon Sidewalk is a communal broadband network available to all Amazon device users. Here you share a small part of your internet bandwidth with your neighbors who don't have reliable connectivity or those who are out of range. And in return, you can access their bandwidth when you are out of connectivity. In short, it's a give-and-take thing that expands over a specific area to act as a local broadband network.
Ashkan Soltani, an Independent Privacy Researcher in his comment, stated that with the Amazon Sidewalk feature, Amazon will gradually turn into a global Internet Service Provider. You will be able to establish a connection with just a single click on your device. As per resources, Amazon plans to offer a monthly data limit of 500MB per month per user. Besides, this entire system is powered by AI, which is why it is needed to be handled with care.
Amazon Sidewalk: Compatible Devices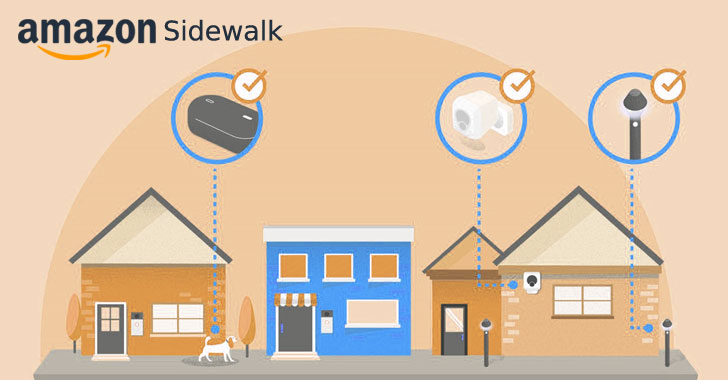 Initially, Amazon will be providing this feature on all its devices. However, here is a list of the compatible ones you might want to look into now.
Amazon Echo Dot (3rd Gen or newer devices)
Amazon Echo Dot for Kids (3rd Gen or newer devices)
Echo Dot with Clock (3rd Gen or newer versions)
Echo Show
Echo Spot
Echo Input
Echo Studio
Echo Flex
Amazon Echo Plus
Ring Floodlight Cam
Ring Spotlight Cam Wired
Ring Spotlight Cam Mount
How to Enable or Disable Amazon Sidewalk on your device?
Well, the Amazon Sidewalk feature will be enabled by default on all its products as soon as the feature has been publicly made available. This means millions of people using Amazon devices automatically be a part of this program without even realizing once. But does that mean you have to be a part of this whole system even if you don't wish to?
No, that is definitely not the case. In fact, Amazon will provide you with the flexibility to turn this feature on and off as per your wish. If you wish to disable Amazon Sidewalk and not to be a part of this program, here is what you need to do:
Launch the Alexa application on your smartphone.
Click on More.
Go to Settings > Account Settings.
Finally, click on the Amazon Sidewalk option and turn off the toggle bar.
Once you are done, it means you have successfully opted out of the feature. You can always turn it on in the future if you want to. And when you switch it on, it will start a shared network right from your own device which can be used for providing connection to other accessories or the neighbors.
Conclusion
The Amazon Sidewalk can be a really useful feature as it allows you to find and connect to an authentic connection nearby. No more setting up broadbands or indulging in the hardships. Simply switch on your Sidewalk and forget about the rest. However, if you wish to disable it on your device, I have mentioned the needful all above. Leave us a comment describing your opinion on Amazon's sidewalk feature and why do you want to disable it?