The beta program has been impressively short, with the Android 13 update now available. This interesting update extends Android 12's design, adds some much-requested features, and enhances Android security. There is no doubt that Android 13 won't reach all compatible devices for several months. In August 2022, Android 13 officially launched.
It could take several months for Android 13 to reach your smartphone, and tablet manufacturers and carriers must manually prepare the update. However, those who already got this update are as worried that Android 13 mobile data/ Internet is not working. Well, that's the main reason why we are here today. In this guide, we will discuss ways to fix the Android 13 mobile data/Internet not working issue. So, let's get started with it.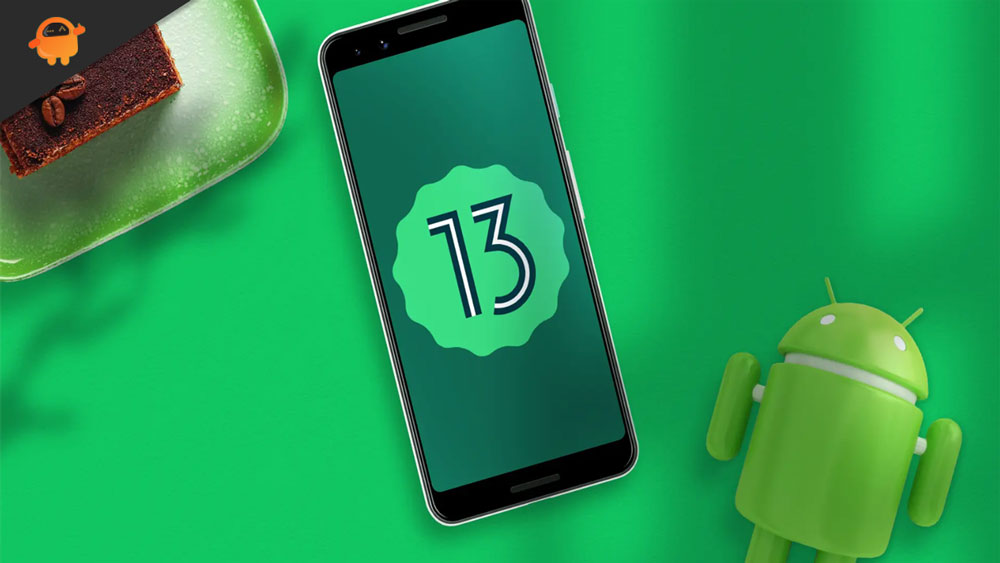 How To Fix Android 13 Mobile Data / Internet Not Working
So, here are some fixes that will help you resolve the Android 13 mobile data/ internet not working issue. Therefore, if you are facing the same make sure to perform the fixes given below:
Fix 1: Restart Your Phone
It is sometimes enough to restart the device to fix common problems like app freezes, app not loading, slow internet speeds, and slow devices. Also, using this method, you can fix the Android 13 mobile data/ internet not working issue on your Android 13 device.
You can restart your Android phone by pushing and holding the power key until you see the power menu. Wait for the device to boot up after selecting Restart. Furthermore, ensure WiFi or mobile data is turned on and see if the problem has been resolved.
Fix 2: Turn the WiFi Off and On
You can try turning the WiFi option off and on when your device isn't connecting to a WiFi network. Refreshing WiFi settings, refresh them. Using the control centre, you can turn off WiFi. You can also turn off WiFi by going to Settings, then Network & Internet. After a minute, turn on the WiFi again.
There will be a list of WiFi networks available on the screen. WiFi networks saved on the device are automatically connected. You can connect the device to the same WiFi network by tapping on the network's name if it doesn't automatically connect. This will surely help you resolve the Android 13 mobile data/ internet not working issue.
Fix 3: Reboot the Router
The router may be experiencing a temporary bug or minor problem. You can fix the problem by rebooting your device. You can reboot the router by navigating to the router's login page and clicking on the reboot/restart option. Wait until the process is complete before tapping on it. If you want to restart the device without removing the power cable, you can unplug it for a minute and plug it back in.
Fix 4: Disable Battery Optimizations
When you enable battery saver mode, the background processes are limited to increase battery life. Additionally, it can kill some background activities to conserve battery life. Although this feature works most of the time, it can also cause some apps to fail. In the meantime, turn off your phone's battery saver/optimization feature and check if the problem has been resolved.
Turn off the toggle next to Use Battery Saver in Battery -> Battery Saver by opening the Settings app, going to Battery -> Battery Saver, and then tapping Charge Saver. It may vary from brand to brand how this step is carried out.
Fix 5: Disable/Enable Mobile Data Always Active Option
It maintains the mobile data even when the WiFi is turned on with the Mobile Data always active feature. The purpose of this is to ensure that you always have high-speed internet access. You may experience WiFi network drops quite often when using your phone, and this can be a problem when you are doing important work. If this occurs, the phone switches to a carrier network connection.
Despite its usefulness, this feature only sometimes functions as intended. In the meantime, you should disable the Mobile Data always active option and see if that brings you success.
Developer options must be enabled in order to get the option for Mobile Data to always be active. The build number must be tapped seven times in the About phone section to enable it. You can turn off Mobile Data always active by following these steps once the developer options are enabled:
Go to your phone's

Settings

app.

To access developer options, go to

System -> Developer options

. Depending on the brand, developer options are located in different places.

Look for the option to keep mobile data active all the time.

You can disable this option by turning off the toggle.

Saved networks can be accessed by opening WiFi.

Check if the problem is fixed.
Fix 6: Reset Network Settings
Reset the network settings if there's something wrong with the WiFi settings. The network settings will be reset, so all saved networks and paired Bluetooth devices will be lost. Therefore, you should save the details before proceeding.
Initially, open the

Settings

app on your phone.

Afterwards, go to

System

and select

Reset options

.

After that, tap on

Reset WiFi, mobile & Bluetooth

.

Finally, click

Reset settings

.
Once you reset network settings, turn on the WiFi, tap on your WiFi network, and connect to the network by entering the correct password.
Fix 7: Update Your Phone
New software updates periodically released by smartphone companies contain fixes for previously known issues and new features and improvements. There is a possibility that the problem can be resolved by updating the firmware version of your phone.
You can update your phone's firmware by launching the Settings app, going to the Software update section, and installing the latest update. Check if the Android 13 mobile data/ internet not working issue has been resolved once the update has been installed.
So, that's how to fix the Android 13 mobile data/ internet not working issue. It is our pleasure to provide you with this guide. We hope that it is helpful to you. Also, we are happy to answer any questions you may have. Feel free to comment below.