While Android 13 does bring a lot of stability and exciting features to the table, some users are encountering a few hiccups along the way. A handful of Android 13 users have mentioned facing troubles with sending or receiving text messages. If you're also grappling with glitches in the messaging app, don't worry! This article is here to guide you through some easy solutions to get things back on track.
It's important to note that this messaging hiccup doesn't seem to be a widespread problem, given the relatively few complaints about it. This suggests that it could likely be due to a minor glitch, a hiccup in the system, or possibly an issue with the messaging app itself.
So, without further ado, let's dive into the various solutions to resolve this pesky messaging problem!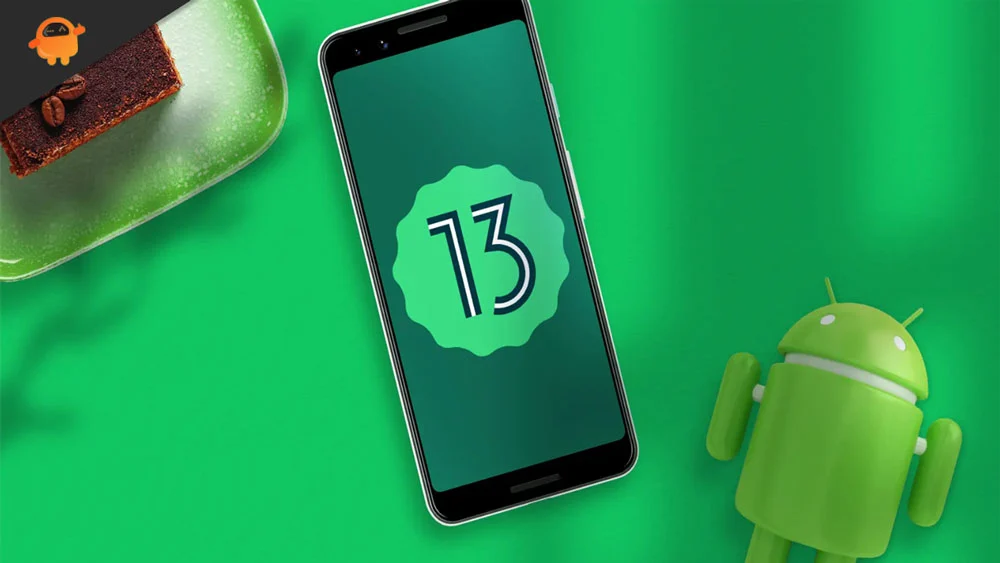 Fix: Android 13 Not Sending or Receiving Text Messages
Try the solutions below and see which one spells out success for you. In many cases, you won't have to try all the fixes. Simply, work your way down until you find the one that does the job.
Solution 1: Restart Your Phone
In many cases, restarting the device is all that it takes to fix an issue on your Android smartphone. Once you restart your phone, all the processes that are running in the background get removed and the memory is freed. It helps in fixing minor software bugs and system glitches that could be the reason why you can't use the messaging service.
To restart your Android smartphone, press and hold the power button and select the Restart option. If it does not work, press and hold the power button and volume down button at the same time until the power menu appears. Select the Restart option and wait for the device to boot.
Solution 2: Update Your Phone
If the issue with the messaging service has occurred after installing a software update, there's a great chance that a bug has entered your phone. If there are enough reports from users, smartphone companies release a new software update to fix the previously known issues. You should therefore check if a new update is available on your Android 13 phone.
To check for new updates, open the Settings app, click Software updates and check if an update is available. If yes, download and install the latest version and check if the problem is fixed.
Still can't send or receive text messages? We have more solutions for you to try.
Solution 3: Check for Carrier Downtime
Your carrier may be performing unplanned maintenance, which is why your messages are not being delivered. Or, there may be some carrier faults that might be causing the inability to send or receive text messages. To check for downtime on your carrier, you can use a third-party program such as Down Detector. If the tool indicates downtime, there is little you can do. Simply wait for engineers to resolve the issue before attempting to send the message again. You can try using the messaging service again after 1-2 hours.
Solution 4: Reset Network Settings
There could be some issues with the network-related settings on your Samsung Galaxy A53 5G. To fix them, you need to reset all network settings. Before you do this, resetting network settings will remove all saved Wi-Fi networks and paired Bluetooth devices. So, if you're okay with pairing all your Bluetooth devices and entering the Wi-Fi passwords again, follow the steps we've mentioned below:
Open the Settings app on your phone.
Scroll down and find General Management. Tap on it.
Click Reset and tap Reset network settings.
Click Reset settings and confirm the lock screen if prompted.
Tap on the Reset button to finish the process.
Solution 5: Try An Alternative App
If you still can't send or receive text messages from your Android 13 phone, the messaging application itself could the source of the problem. It may a software bug, which needs to be addressed by the developers. You can try another messaging application such as SMS Organizer or Google Messenger. Both are available on Google Play Store for free.
Final Thoughts
Although we are much aligned with WhatsApp and Telegram for conversations, text message applications are still relevant. We use them to verify the device and other essential services. Hence, you would want to keep it running. I hope the solutions we've mentioned in this article were useful to you. Which One of the solutions fixed the Android 13 not sending or receiving text messages issue?