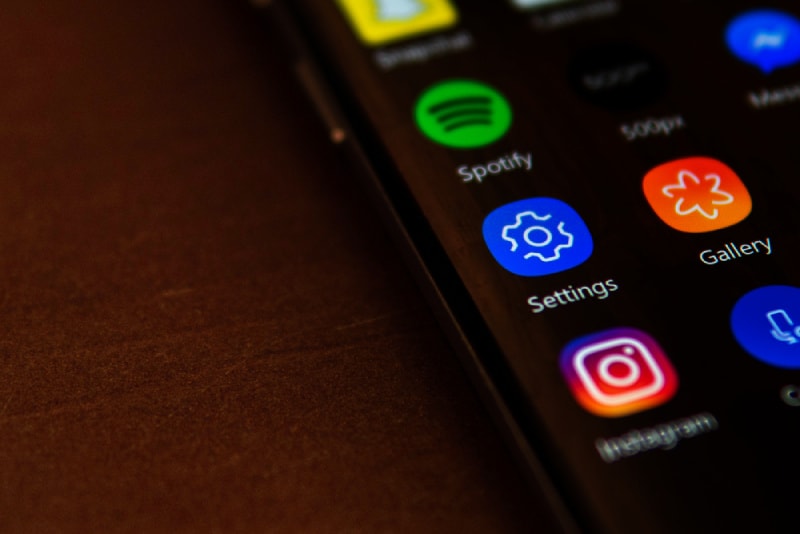 You might not realize it, but Android is loaded with a hoard of powerful security specs. The majority of those inbuilt features are set to on by default, while some are a little out of the way. They are not always easy to understand, while security is what everyone seeks in modern times. Just google the number of cyberattacks hackers implemented this year.
Sure, if you are lazy enough, you can appeal directly to some service and pick the one from the best android antivirus selection. However, you can increase the security all by yourself, having only your phone and knowledge as tools.
Let's check out these crucial Android security settings.
Android Settings Security: How to Use Them
You probably have heard about some general rules on the security of your phone. There are some things you may avoid, like "unknown sites," or always check, like app permissions. However, there are useful tools Android already has, while you may not use them right now. All in all, there are universal tips applicable to any Android phone.
Avoid leaving the 'unknown sources' setting on
Better known in android circles as sideloading, the installation of apps from unknown sources enables the android user to download and run apk files from non Play Store platforms. In more instances, this feature can come in quite handy.
You should, however, ensure that you never leave it switched on. There are several apps out there that might end up abusing the privilege and causing untold mayhem. As soon as you finish installing a non Play Store app, you should proceed to check the option and make sure it's off.
Revise your app permissions
Let's continue with the basics. Does that game/app you just downloaded need access to your phone and contact list? If you sometimes wonder why some of these apps seem to need a lot of permissions or why they need access to data unrelated to their function, then you are asking the right questions.
It is imperative to control the features and information that is open to the apps you install. This especially applies when you are dealing with non-PlayStore apps from dubious developers. These apps stealthily pilfer your data and send it to the wrong individuals.
You should set aside a few moments to visit your device's settings area and revise each app's app permissions. While there, change and revoke all those permissions that you're uncomfortable with.
Google Play Protect
Play Protect is the native protection service that comes with most android phones and tablets. As soon as you switch on your device, the service becomes active. It browses your device and scavenges for any malicious code and apps.
It also checks Play Store apps as you download them and after you finish to determine whether they are safe. If an app poses any risks to your android phone or tablet's integrity, it will most likely be flagged by Play Protect. While it is only entry-level and won't manage to address the more serious stuff, this inbuilt service will go a long way in keeping your phone or tablet safe from attacks.
If you want to check whether Play Protect is switched on or not, you can visit your device's setting section. From there, you can navigate to security, and there you will find Play Protect. You can also kick start an immediate scan from the same setting.
Apart from switching it on or scanning, Play Protect will also indicate the last tie your device was scanned and what the results were. Normally, the service runs scheduled and random scans, especially if you are constantly installing new applications.
Make use of SafeBrowsing before VPN installation
One may say that we all end up using private networks at one point or the other. Yes, they are right. For instance, you can find yourself at a cafe, airport, hotel, bus, or train. To ensure that your sensitive data doesn't end up in the wrong hands, you might utilize a virtual private network (VPN) app.
However, with the Chrome Browser, which is installed by default, there is an opportunity for an Android user to enjoy the Web without significant risks. The main advantage of it refers to the warning you about a suspicious website or link. So why not use it until you find a proper VPN.
Lock you screen
What about preventing direct unauthorized access? Your lock screen is the primary line of defense against unscrupulous individuals who might want to access the information on your phone. It is, therefore, important that you set a strong lock screen password or pattern.
If you don't use it already, you should start right away. Visit Settings > Security > Screen lock to set up a new option or change your default code. Depending on your device's type, you may also pay attention to notifications and how they are displayed under the lock screen or how long it should stay unlocked.
Just imagine you get a transaction notification, and someone sees the sum you get. It is kind of unpleasant. Thus, it is better to check some smart options and limit text presentation within these notifications.
Install an Antivirus
Lastly, the antivirus can always be a great addition, though it is not a settings feature. When making sure your device is safe, it is essential to take a multi-layered approach. Apart from the other methods mentioned in this article, it is vital to make sure that you always have the latest antivirus software installed on your android device.
Any antivirus app that you choose should check out and identify malicious apps and code on your device. Today's protection apps make use of machine learning to come up with algorithms that identify and eliminate threats before they run.