The quarantine situation in different countries has led to an immense rise in the popularity of video games. When it comes to video games, Animal Crossing has seen one of the biggest jumps in popularity. Ever since launch, the game has been trending on social media with more and more gamers trying out the game. The game's popularity has even lead to a shortage of Nintendo Switch. When a game leads to a shortage of the console itself, you can assume how popular it is.
Animal Crossing New Horizons is a pretty relaxing life-simulator. You carry out a number of different activities during the day including farming, fishing, decorating your house, collecting bells, and a lot more. Interacting with your fellow villagers in the form of adorable animals provides a very fun and enticing experience as well. The game has a lot of mechanics and features which can turn out to be a bit overwhelming for players. That's why some players get confused about whether they can do something or not in the game.
One of the questions many players have is whether they can move Resident Services in the game or not. If you are wondering whether you can do that, read on to find more about it.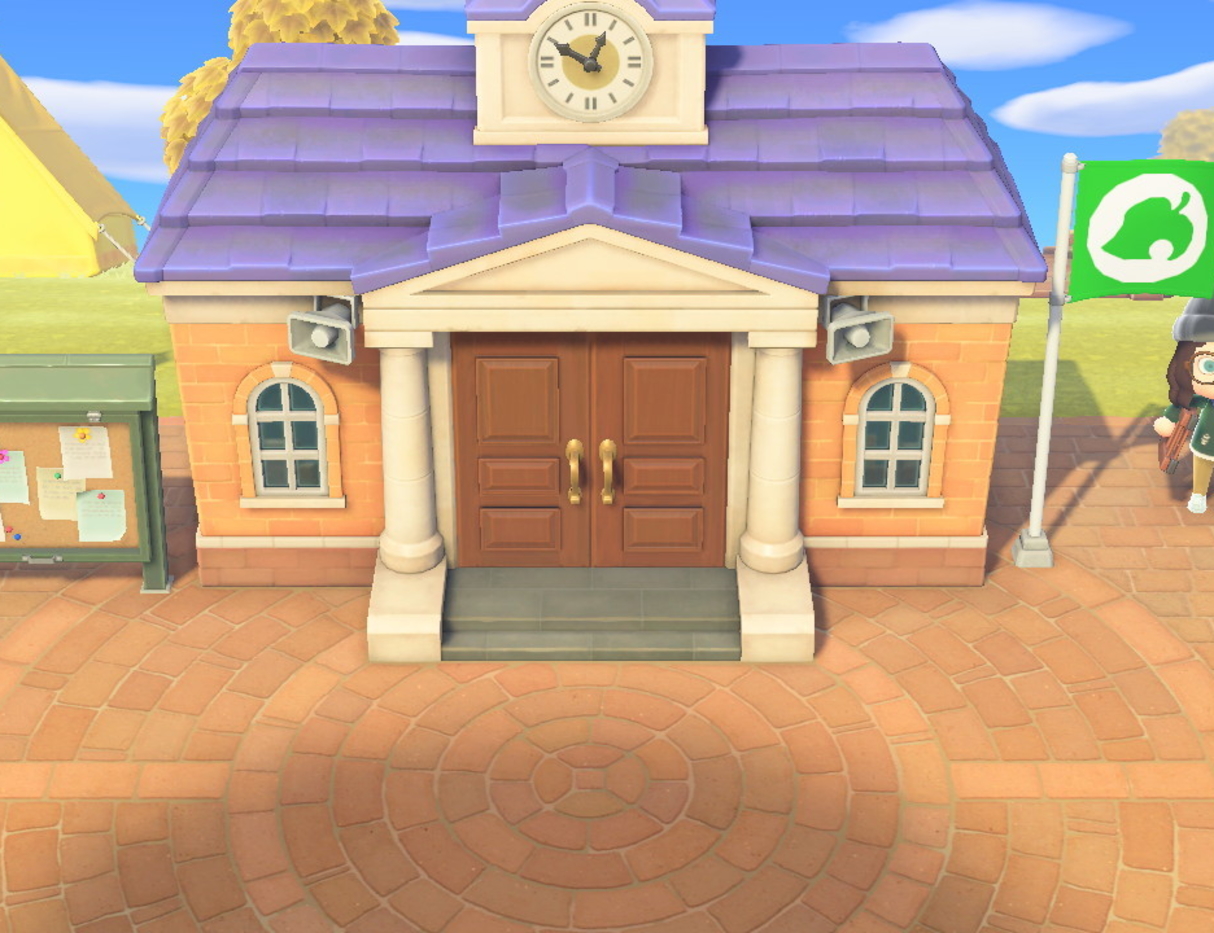 Animal Crossing New Horizons: Can you move Resident Services?
If you have been playing Animal Crossing, you might be knowing that it is very easy to move buildings in the game. Any home or shop in the game can be moved as per your liking and you can move it anytime you want. Even the Blathers' museum can be moved if you are wondering. But when it comes to the Resident Services, the catch about that is that it cannot be moved.
This can be a bummer for many players out there since as your island expands, you might want to change the layout of the island as per your needs. When you start off the game you get the option to place the tent wherever you deem fit. However, once it is placed it cannot be moved to a new location. The worst part is that while some buildings can be moved after upgrading, the Resident Services in the game can not be moved. In short, once you have placed the building in the game, the fact whether the building is upgraded or not is irrelevant and it cannot be moved whatsoever.
The last resort to fixing this is if can delete your island. But do note that all your progress will be lost if you do that. It might sound a lot for just the positioning of a building in the game, but for some people, it can make a lot of difference. However, make sure you place it in the right position next time around if you actually end up deleting your village altogether.
That's all you need to know about whether you can move Resident Services in Animal Crossing or not. If you need any other help regarding Animal Crossing or any other game out there do let us know in the comments section below and we will be happy to help you out.