In this tutorial, we will show you the steps to fix the AOC USB Monitor not working issues on Windows 10. When it comes to external monitors, many users prefer the AOC USB Monitor. Since it doesn't require any power cable and could easily be connected simply via USB cable, there isn't any effort required as such in setting it up. However, not everything seems to be up and running with this monitor in recent times.
As of late, quite a few users have voiced their concern over the Microsoft Forum regarding some issues with this monitor. In this guide, we will have a look at all the possible reasons as to why this issue is happening in the first place. After this, we will list out the potentials fixes to rectify the AOC USB Monitor not working issues on your Windows 10 PC. Follow along for the detailed instructions.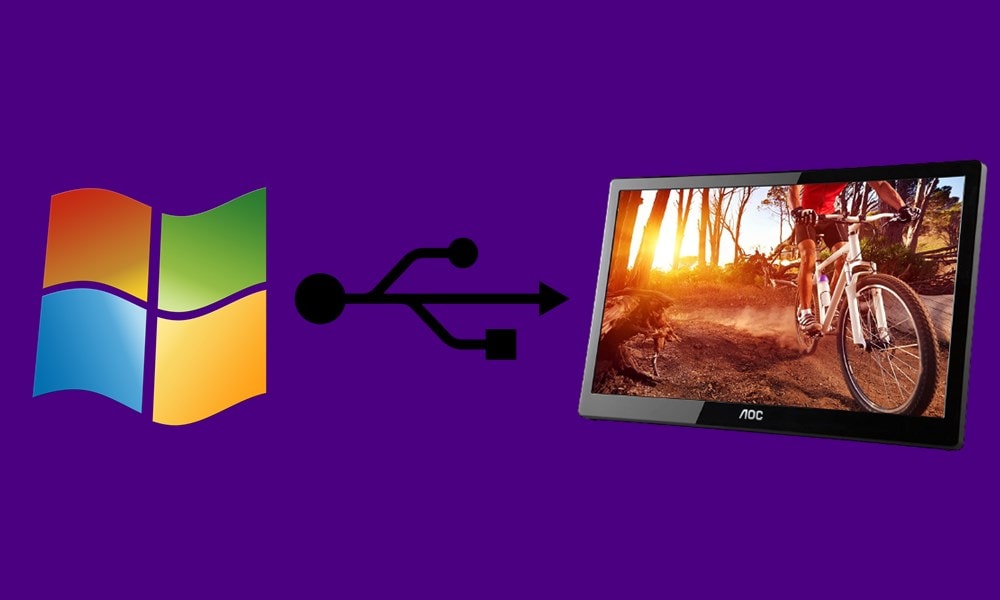 Fix AOC USB Monitor Not Working On Windows 10
There could be quite a few reasons for the aforementioned issue. To begin with, it could be due to hardware conflicts. Likewise, there could be some issues with the USB cable or the port you are connecting the monitor to. In some instances, an old or corrupted Display Link Drivers could also throw in an error or two. In this guide, we will list out the steps to fix these errors which in turn should fix out the issue as well.
Fix 1: Use Different USB Cables/Ports
In most cases, a simple fix is all that is needed. This could be the case with this error as well. Before moving ahead with advanced fixes, we would recommend you try connecting the monitor using a different USB cable. Along the same lines, you should try connecting it to a different port: from USB 2.0 to USB 3.0 or vice versa. Try out these workarounds and see if it fixes the AOC USB Monitor not working issues on Windows 10.
Fix 2: Troubleshoot for Hardware Issues
It might be the case of a hardware component conflicting with the monitor. While it may a difficult task to manually identifying the culprit, fortunately, there's isn't much that you need to do. You could make use of the Windows Hardware Troubleshooter that will identify the problem and will fix it accordingly. Here are the required steps for the same:
Head over to the Start menu and search for Command prompt. Launch it as an administrator.

Now execute the below command and hit Enter:

msdt.exe -id DeviceDiagnostic

Hardware and Devices Troubleshooter window will now open, click on Next.

Windows will now search for the hardware issues present on your PC and will then patch it as well.
Once that is done, restart your PC. Check if it is able to fix the AOC USB Monitor not working issues on Windows 10.
Fix 3: Update Drivers
If you are using an old or outdated driver, then it might be a cause of a few errors. In that regard, we would suggest you update it to the latest version. Follow the below steps to do so:
Launch the Run dialog box using Windows+R shortcut key combinations. Then type in devmgmt.msc and hit Enter.
This will launch the Device Manager page. Within that, click on Display Adapters.

Now look out for the Display Link Drivers, right-click on it, and select Update.

Next up, select Search automatically for updated graphics drivers.

Windows will then search for the latest drivers online and will then install it.
After the installation is complete, restart your PC. Now see if the AOC USB Monitor not working issues on Windows 10 has been rectified or not.
Fix 4: Reinstall Drivers
If none of the aforementioned methods managed to spell success in your case, then the drivers might be corrupted. Fret not, this issue is rather easy to fix. All that you need to do is reinstall these drivers. Here is how it could be done:
Use the Windows+X shortcut key combinations and select Device Manager from the menu that appears.
Within that, go to the Display Adapter section and right-click on Display Link Drivers,
Select the Uninstall device option. The drivers will now be uninstalled.

After this, head over to the Display Link drivers website and download the latest version.

Follow the on-screen instructions to install them. Once that is done, restart your PC. The issue should now be fixed.
With this, we conclude the guide on how to fix the AOC USB Monitor not working issues on Windows 10. We have shared four different methods for the same. Do let us know in the comments which method managed to give out desirable results. Rounding off, here are some iPhone Tips and Tricks, PC tips and tricks, and Android Tips and Trick that deserve your attention as well.