Of all the technological advancements we have reached to date, Wireless connectivity has seen impressive growth in the last couple of years. Apple Airpods are the best example of this. Not only Apple, but many other OEMs are also now coming up with earbuds. These solve the same purpose as earphones but without the need for any wire. Depending upon their brand, they get various names. Most popular of that is the Apple Airpods. However, when we talk of fancy gadgets, we can never end the discussion without talking about possible issues the gadgets may have. Airpods are not an exception. Like any other piece of the technologically intricate device, it also faces various problems. In this guide, we will discuss common Apple Airpods Problems and how to solve them.
When someone buys an expensive piece of gadget such as Apple Airpods, definitely any technical glitch would be very depressing for them. It's not mandatory that just because it has some issue, the Airpods became useless. There are various simple workarounds that one can try when facing certain issues with their Airpods. So, let's check that out.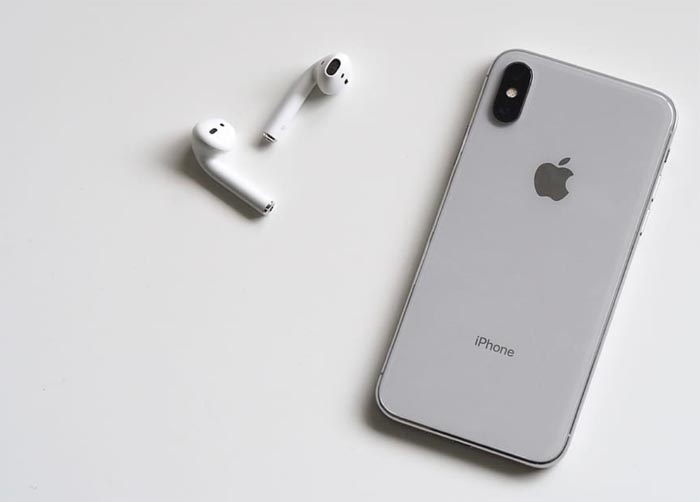 Common Apple Airpods Problems and Their Solutions
Try Resetting when Pairing Issue Arises
In case you are having trouble pairing your Airpods with your choice of device, turn off and again turn your Airpods. Then try to pair them with your phone. Make sure to put both the airpods in their charging case. There is a button at the back of the case. Press it and check whether the LED light on the case flashes up. Then take out the Airpods from the case and try pairing them to your smartphone.
What to Do if you Lose or Misplace your Airpods
You can make use of Find iPhone from iCloud to detect the presence of your Airpods in case you lose or misplace it. However, this will only work when the Airpods have a minimum percentage of battery charge left in them. Here is how to search for it.
First sign-in to iCloud
Click on Find iPhone
Then set it to All Devices
Then click on Airpods to know their current location
Note
You can also click on the Play Sound option. it will sound a beep and locate the Airpods if they still have charge left in them
Apple Airpods Problems with Battery and Charging
You may face battery draining issues on AirPods. To fix it, do the following.
Go to Settings > Bluetooth
Tap on the 'i' button beside Airpods to enable Automatic Ear Detection
You can also consider changing the battery of the Airpods as well if you see the charging issues persist. If you are still under the warranty period, then you can replace your unit for free. however, changing batteries will cost you money.
At the same time do not forget to check the charging cable and the lightning port. Sometimes some dirt or moisture may cause the charging issues to happen. Also, if there is any hardware material defect with the cable or the connecting port, then charging problems may occur as well.
Try to take a clean soft cloth and try to wipe the cable and the connecting port. Then check whether it makes any difference with the battery power and charging.
The issue in pairing and Connection
Another common Apple Airpods Problems include issues in pairing and charging. First, try to keep the Airpods in the case and try to repair them. Try to turn on and the Bluetooth connection on your device. Then pout them back in the case, take them out and reconnect with the device.
Go to iPhone's Control Center on your device > tap the Now Playing box to select your AirPods.
If you are on your mac, then you can unpair the Airpods and try re-pairing them. Go to Menu > System Preferences > Bluetooth. Locate/discover your Airpods and disconnect them. Then again try to reconnect them from scratch.
Intermittent Call Drop Issue
To fix this go to device Settings > Bluetooth
Under My Devices, look for Airpods, click on 'i' button
Select the Microphone and set it to your Left or Right Airpod.
You may also consider disabling Automatic Ear Detection, but it may eat up the battery faster.
Automatic Ear Detection doesn't work
First, you have to check if Automatic Ear Detection is enabled. Go to Settings > Bluetooth > AirPods. Tap the 'i' button beside the AirPods.
In case you see that the even though Automatic Ear Detection is enabled and the feature doesn't work, this means the sensor may have some issue. Try to clean it manually. If the problem persists it is better to take it to the authorized service center.
So, this was a detailed look into the common Apple Airpods problems and how to fix them first hand. We hope that the guide was useful to you.
Fix: Apple Wallet Not Showing Add Card Option
Steam Deck AirPods Not Connecting: How To Fix?
[/su_box]