Apple Mail is an email client included by Apple Inc. with its operating systems iOS, macOS, iPad, and watchOS. It has added a welcome featured boost after the iOS 16 update. So, you can now unsend and schedule emails and use advanced search to find important emails in no time. But the usual inconsistencies remain the same. Sometimes, the Mail app gets stuck when checking for emails or downloading messages and mostly leaves you with a broken workflow. Let's know how to fix Apple Mail stuck at downloading messages.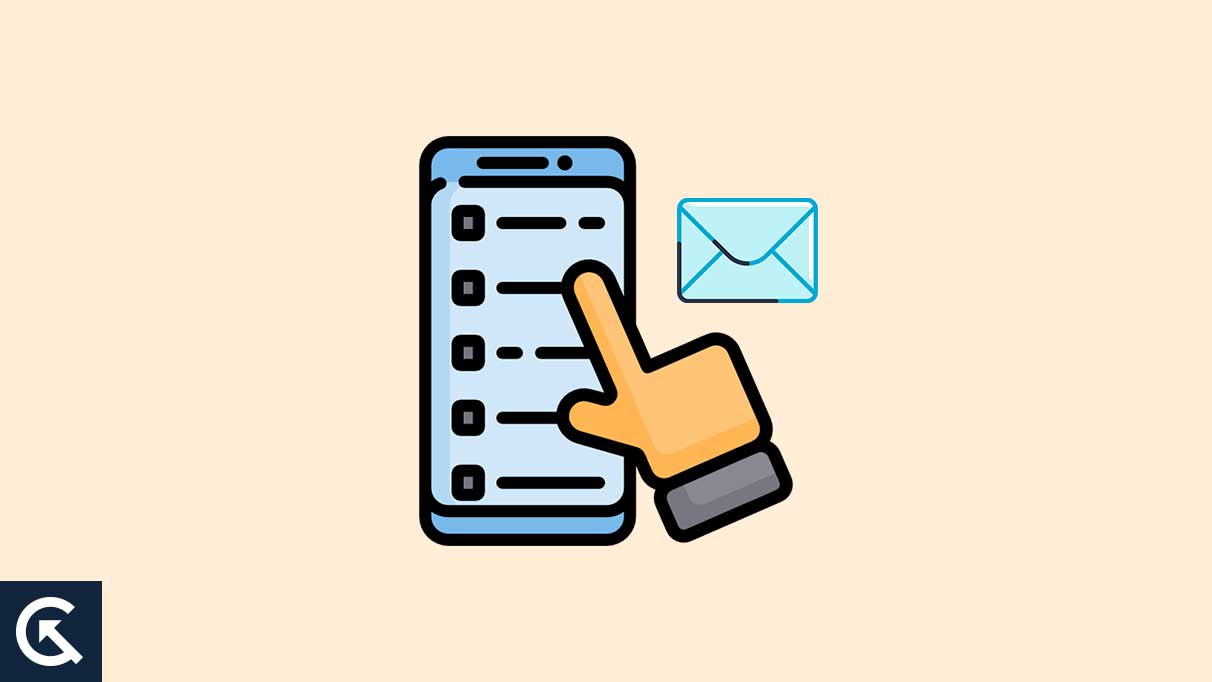 Methods to fix Apple Mail stuck at downloading Messages
After a long time, when you open your Apple mail, the mail app downloads all the latest messages from the email accounts you are added to. You might miss your very important emails when the app gets stuck downloading messages. Let's get rid of the problem in no time.
1. Check the network connection
It can also happen when your network connection on your phone or router is not good enough to take a heavy downloading load. The mail app won't download messages on a sketchy internet connection. You can temporarily enable and disable Airplane mode to reset the internet connection.
If you have an iPhone with a notch, swipe down from the top-right corner to access the Control Center. Also, iPhone users with a physical home button can swipe up from the bottom to enable the Airplane toggle. After you disable Airplane mode, run an internet speed test to confirm whether your iPhone gets enough bandwidth. Connect your iPhone to a solid Wi-Fi network (preferably 5GHz frequency) for smooth Mail operations.
2. Enable mobile data for Apple Mail
It will also get stuck at downloading messages if you have disabled mobile data access for the Mail app and don't have a WiFi connection.
1. Open Settings on your iPhone.
2. Scroll to the Mail.
3. Enable the Mobile Data toggle.
Swipe up and hold to access the multitasking menu. Swipe up on mail to completely close the app. Open the mail app again and start downloading messages.
3. Check Apple Mail status to fix Apple Mail stuck at downloading messages
The app gets stuck downloading messages when Apple Mail faces an outage. Apple offers a dedicated website to check service status. Open your preferred web browser and visit Apple System Status. Make sure it shows a green indicator beside iCloud Mail. You shall see an orange or yellow indicator if there are any issues. You have no option but to wait for Apple to fix the problem.
4. Reinstall the Mail app
If Apple Mail is still stuck downloading messages, it's time to reinstall the app.
Long tap on the Mail app icon and select 'Remove App.' Confirm the same from the following menu. Open the App Store and install the Mail app again.
5. Disable privacy protection for Mail
Mail privacy protection works by hiding your IP address and locating remote content privately in the background, even when you don't open the message. It's a part of iCloud Private Relay. The Mail app gets stuck downloading messages if the service faces an outage. Use the steps below to disable the function.
1. Open Mail in iPhone Settings (refer to the steps above).
2. Go to Privacy Protection and disable the 'Protect Mail Activity' toggle.
6. Remove and add your Email Account
If you recently changed your Gmail or Outlook account password, then you must authenticate with new account credentials in the Mail app to successfully download new messages. If the Mail app doesn't ask for a new account password, you'll need to remove the account and add it again from Settings. Follow the steps below.
1. Launch the Settings app on your iPhone.
2. Scroll to Mail.
3. Select accounts.
4. Tap a troubling email account. Select Delete Account from the following menu and confirm your decision.
5. Go to the Accounts menu and select 'Add Account'.
6. Select the email provider and sign in with account credentials.
After a successful setup process, open the Mail app to let in sync data and start downloading messages.
7. Try Apple Mail alternatives
The App Store has lots of third-party email apps. Gmail, Outlook, and Spark are notable apps to manage your emails as you want.
So, that's all for today. If the Apple Mail is stuck at downloading messages problem persists, you might contact Apple customer support. For more troubleshooting, follow GetDroidTips!