Assetto Corsa Competizione, developed by Italian video game developer Kunos Simulazioni, is a sports car racing simulator that has stimulated the minds of several racing gamers. The gameplay on the title is something to write about, but without every graphic setting set correctly, it is hard to get the best out of the game. Yes, there are hardware requirements to run the game optimally, and if your PC meets those requirements, the next thing you need to take care of is graphics settings.
Here, in this article, we will discuss all the steps you need to follow to ensure you get the best gameplay out of this game. The developers have built a lot into the graphics section of the game, and it would be a shame to miss out on anything here. So without any further ado, let's get into it.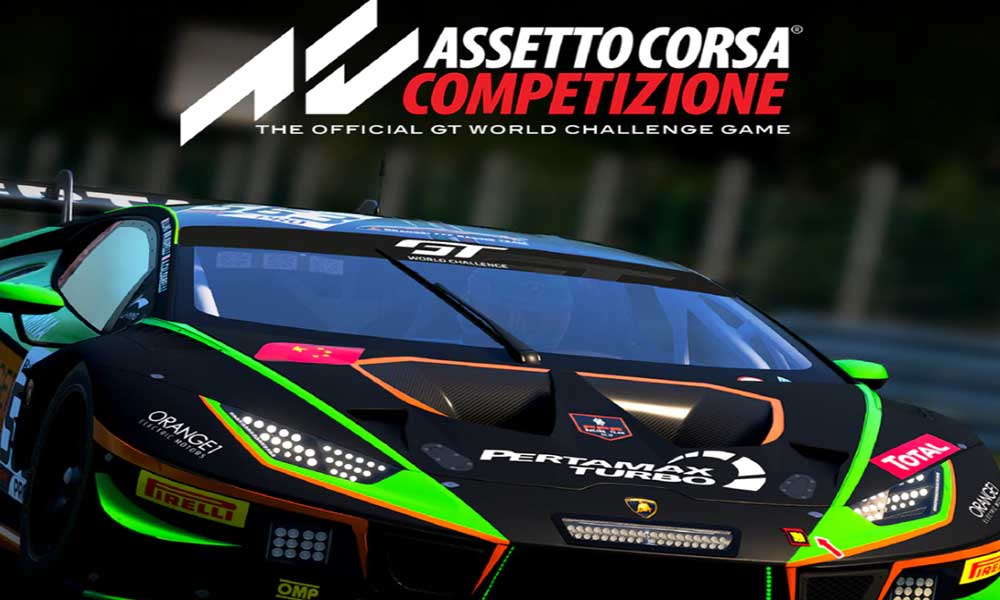 What are the best graphics settings for Assetto Corsa Competizione?
Optimal graphics settings for the game also ensure optimal gameplay for the end user. So follow the instructions below to ensure you have the highest scope of success in the title.
Assetto Corsa Competizione Basic Graphics settings:
In the basic graphics settings menu, set everything as mentioned below.
Resolution scale = 70%
View distance = Low
Shadows = Low
Shadows distance = Mid
Contact shadows = Disabled
Antialiasing = High
Antialiasing type = Temporal
Effects = Low
Post-Processing = Mid
Foliage = Low
Texture = Low
Mirror View Distance = 20 meters
Mirror quality = Low
The basic graphics settings are not all, though. We have some other options to set up correctly as well.
Assetto Corsa Competizione Advanced Graphics settings:
In the advanced graphics settings menu, set everything as mentioned below.
Materials quality = High
Temporal upsampling = Enabled
Bloom quality = Off
Volumetric fog = Disabled
Foliage LOD quality = Very Low
Car LOD quality = 30%
HLOD = Enabled • Advanced sharpen filter = Disabled
Assetto Corsa Competizione Image Customization settings:
In the image customization settings menu, set everything as mentioned below.
Motion bar = Disabled
Saturation = 100
White balance = Neutral
Sharpness = 120%
Camera dirt effect = 3.0
Image contrast = 0.50
Exposure gain = 0.40
Tone mapping = Aces
HDR Color Gamut = Rec2020
Additional tips:
Along with aligning the settings, there are a few other things you can try from your end to ensure you get the best graphical gameplay from this game.
Keep drivers up to date:
Keep your graphics drivers up to date. Outdated graphics drivers will only make the game incompatible in specific scenarios. If you are unsure how to update your graphics drivers, you should know that there are three ways to go about it. You can do it manually, automatically, or using a third-party application.
To perform the update automatically,
Press Windows key + R to open up the Run dialog box.
Enter "devmgmt.msc" in the dialog box and click on Ok. The Device Manager window will open up.
Double-click on the Display adapter to expand it. Right-click on the NVIDIA graphics processor and choose the "Update Driver" option
Click "Search automatically for updated driver software" and then follow the on-screen instructions to let your Windows PC download the latest driver setup from the web and install it on your PC.
If you don't see any files for an update in this way, then try updating your graphics driver from your manufacturer's website. Search for your PC model's drivers and download the latest version of the graphics/video driver you find there. Then install it and restart your computer.
Another method you have is to use a third-party application. Many third-party applications scan your PC for any missing or outdated drivers and then install the latest ones with the click of a button. Yes, these applications charge a bit for their service, but it will be a one-time investment, and you won't have to worry about any missing or outdated drivers ever again.
Turn off unnecessary features:
If you have any unnecessary features turned on in your game, you need to disable them. Do not turn on any component that does not add any real value to your gameplay.
So this is all about the best Assetto Corsa Competizione graphics settings for PC. If you have any questions or queries about this article, comment below, and we will get back to you. Also, check out our other articles on iPhone tips and tricks, Android tips and tricks, PC tips and tricks, and much more for more helpful information.