Many Asus laptops face a weak WiFi signal problem, and this issue occurs again with there newly launched laptop. Asus Zephyrus laptop WiFi too weak or not working issues are very common. Sometimes the issue alco causes frequent WiFi disconnecting which is very irritating.
Sometimes the problem solves automatically by updating BIOS or by updating the windows firewall. One of my friends facing the problem, he loses connections 7-10 times a day. When The WiFi drops the signal, he restarts the computer, and the strength of WiFi comes again.
But what to do if it is not working for you. Just read the entire article and follow the instruction. Because the service center does not give a proper answer, for this issue, they only ask for a charge to repair, which is not satisfying yourself for a brand new laptop you feel like dump & wasted money on the product.
Fix: Asus Zephyrus Laptop WiFi Too Weak, Not Working or Disconnecting Frequently
Method 1: Restart WiFi Card
Who knows the problem is from Asus or Its windows 10 problem. Because many window users also get trouble with this issue. So we need to first check our inbuilt setting in windows rather than blaming Asus for this Highly feature proof Zephyrus device, which has 5GHz network bandwidth.
First, open the laptop and Go to "Control Panel."
In the control panel, find the "Network and Internet" option click that under that visit "Network and Sharing center" option.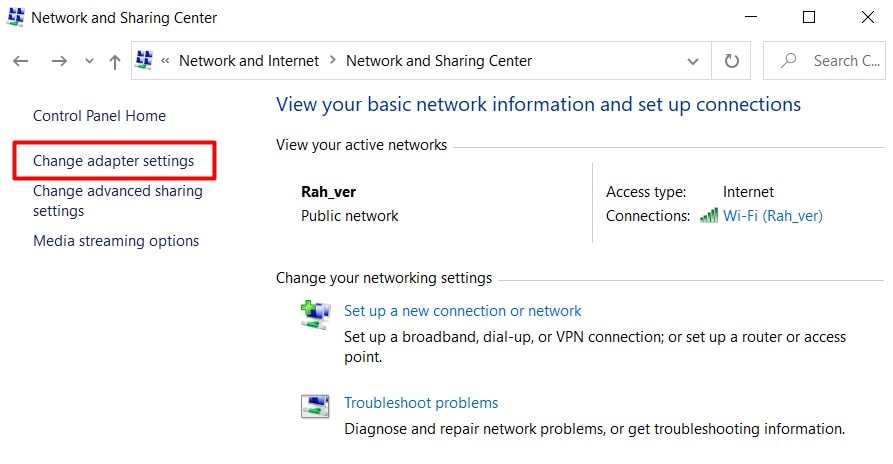 It will open all available WiFi card on your laptop. Simply choose the active card and click disable.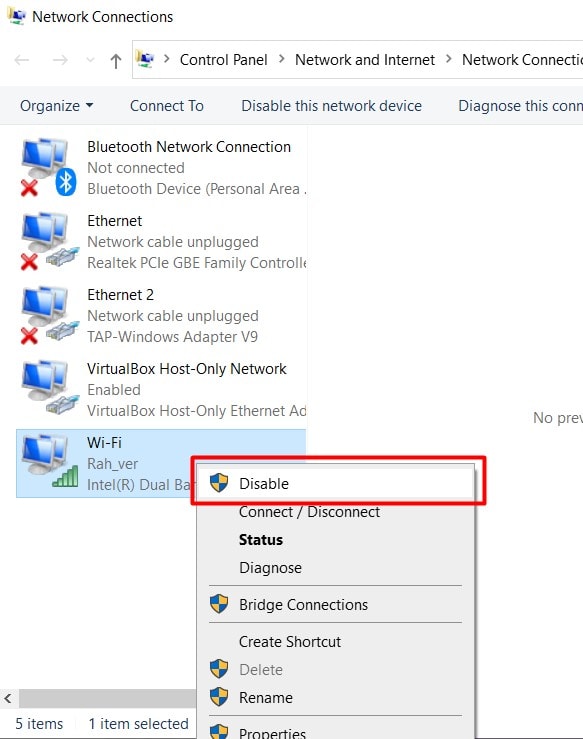 Click on yes if any prompt appears.
Right-click on the WiFi card and click enable again. This will enable the entry.
Note: If the above steps don't work, Then you need to reset your modem or router once and then repeat the above steps again.
Method 2: Change Power Plan
This happens with a mostly new laptop if you keep turn on the power saving mode, it will automatically apply some changes in some settings like display and connectivity got limited to save more power. Apply these changes to avoid the signal drop and get a better connection.
Go into the device manager. Select your WiFi now go to properties & explore that area.
There is one dropdown list from where you can enable or disable power management for the WiFi adaptor.
You can also directly Disable it, from power management: type "Edit power plan" and click the result.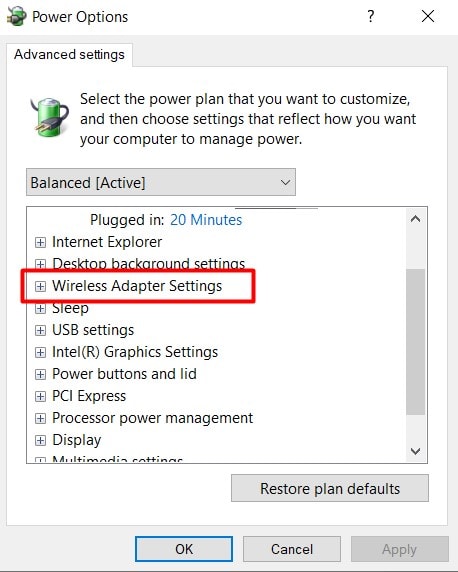 Change advanced settings. Open up the "Wireless Adapter Settings".
Then find "Power Saving Mode" and confirm that it doesn't disconnect your WiFi to save power by setting (at least with AC).
Switch it up to Maximum Performance or Uncheck the box "Allow the computer to turn off this device to save power,." which should prevent it from disconnecting at random.
Note: Always try to see when you start laptop power management of your computer can turn WiFi device off to save the power. Turn it off/disabled mode, so WiFi always showing signals.
Or if Your network chip might be damaged, in which situation this wouldn't be a Windows-related issue, so you need to call the Asus customer care, it would be solved after repair only.
Method 3: Update WiFi Drivers
If it is now working by doing the above settings, then you should re-configuring the wireless driver and resetting the bios. Most of the drivers should be working when you first purchase a new laptop, but as time its go out of date, that's why creating issues.
Open device manager.
In the Device Manager dashboard, find the network adapters option.
Select the arrow next to network adapters to reveal the list.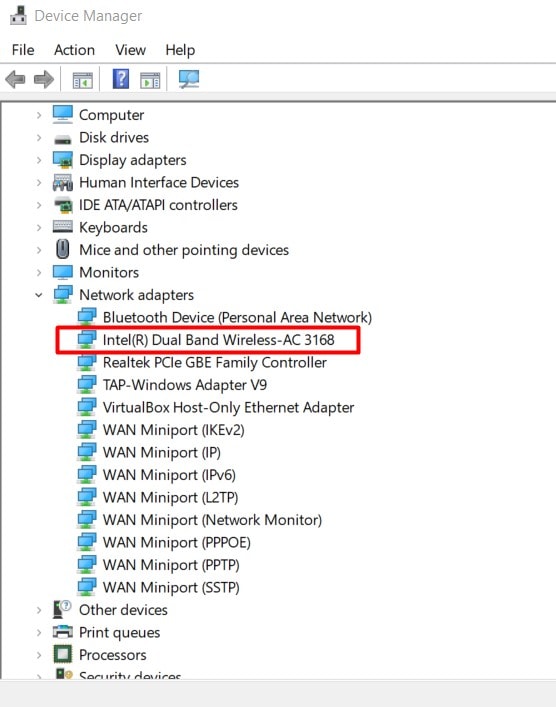 On this page, you must-have to look for an ethernet driver and a wireless network adapter.
Now there are two drivers related to network connectivity, one for WiFi and one for ethernet. You can find drivers on the Asus official website, or you can search for driver names on Google to find the latest updates.
Note: When seeking these drivers online, be sure you download them from the official website and if you download from other sources, just read their agreements.
Method 4: Network Reset
This is a permanent method for all the network and another issue. Troubleshooting is a basic solution to any windows related problems. People generally try it first, then they try others once. And I recommended try it out without any doubt sometimes works, sometimes not but keep trying.
Firstly, attempt operating Windows's native Network Troubleshooting tool.
You'll find it in the Settings section.
Select and click on Update and security.
Now there are internet connections option. Select it and start the Troubleshooting process.
If not open, try it with Command Prompt and type the below commands, respectively.
netsh winsock reset

ipconfig /release

netsh int ip reset

ipconfig /renew

ipconfig /flushdns
And by chance, if all the above solutions are not working for you, then I give you a temporary method or trick which refreshes your WiFi signal.
Conclusion
WiFi too weak and network issues are very common in windows laptops, including Asus Zephyrus. So follow the above troubleshooting tips to fix the issue on your end. In case the issue persists, then make sure to avail for your laptop warranty by calling the customer care.