Overall a great game! But, yeah! The beta version was bad, but they fixed many of the game's issues between then and launch. In addition, the perk cards and randomized enemy card system bring loads more replayability to this than L4D. Now only that, but the characters are a blast.
They are also distinct and have pros and cons to them, which can change how a group plays the game. Well, talking about the cons, then there's an error that occurs in the game which bothered the. So, yes, they are unable to play the game as they are getting the profile service error.
That's the reason why we are here. After investigating this error, we have found some fixes that will surely help you get out of this situation. So, make sure to keep your eyes on the methods that we have described below.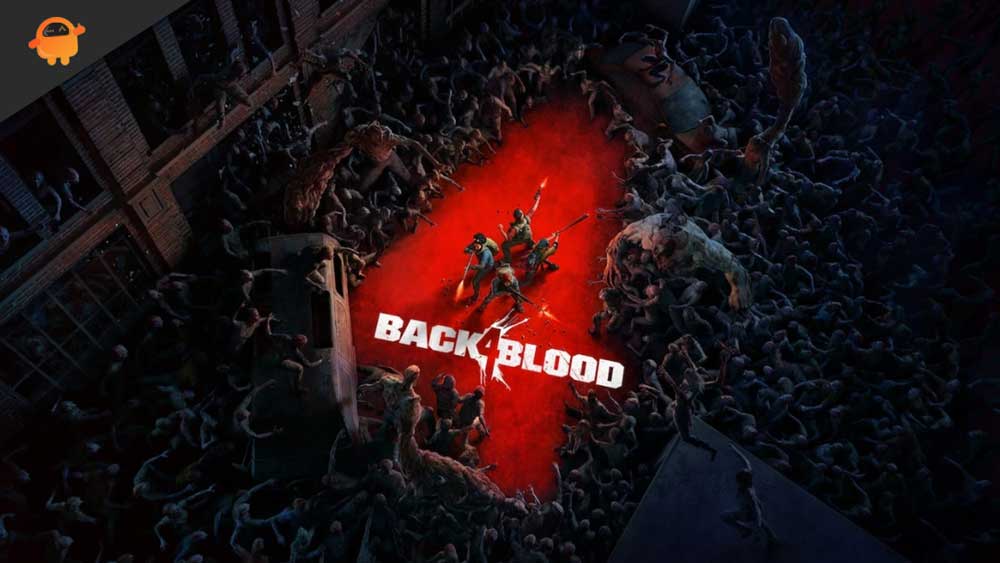 How To Fix Back 4 Blood Profile Service Error
The back 4 Blood game is one of the best releases this year, in my opinion. There's something off about this game, but it looks like users are getting hurdles day by day while playing this game. But, no worries, as here you will get all the necessary information regarding fixing the profile service error. So, let's take a look at them.
Method 1: Check Minimum Requirement
This is not a fix, but it is one of the most necessary things that you need to do. Checking if your device is compatible enough to run this game smoothly without any error is more important. So, we highly suggest you check if your device meets the minimum system requirements. Meanwhile, if you don't know from where you check it, then don't worry! Here we mentioned all the minimum as well as our recommendations. So, let's see them.
Minimum Requirements:
Here are the minimum PC requirements that your PC must have:
CPU

: i5-6600 (3.3 GHz) OR similar

RAM

: 8 GB

GPU

: NVIDIA® GeForce™ GTX 1050 Ti or similar

P-SHADER

: 5.1

V-SHADER

: 5.1

STORAGE

: At least 40 GB

VRAM

: 4096 MB
Recommended Requirements:
Here is our recommendation that your PC must have:
CPU

: Intel Core i5-8400 (2.8 GHz) OR similar

RAM

: 12 GB

GPU

: NVIDIA® GeForce™ GTX 970 or similar

P-SHADER

: 5.1

V-SHADER

: 5.1

STORAGE

: At least 40 GB

VRAM

: 4096 MB
Method 2: Restart Your Game and Device
Did you check the minimum system requirements? If so, and even though your PC is hard to find a way to run the game smoothly, then you can simply close the game and rerun it. However, many users reported that this helped them fix the issue.
But, in case the issue is still there, we suggest you completely reboot your system and run the game to check if it works. There are high chances that this could fix the profile service error. But, in case you find no luck, then don't get panic as we have more solutions for you. So, let's move towards our second fix.
Method 3: Go To DownDetector
It might be possible that there are many other users who are stuck in the same error. But, how you'll know that whether there are many users worldwide facing the same error? There is a website called DownDetector where you can also report your issue and wait to check how many users are worldwide getting the profile service error.
However, if you find that there are many users reporting the same, then there's a possibility that servers are down due to maintenance or something else. So, if that's the issue, then you have to wait until the servers are live again from the developer's end.
Method 4: Check The B4B Twitter Handle
Now, if you know that there is an issue from the server's end, how do you get confirmation that the officials are aware of this? Well, simply you can hover over to the official Twitter handle of B4B and check if there is any tweet that came out from the official's side regarding the same error.
Generally, officials tweet if there is maintenance going on. So, if you find any tweet regarding this, then simply wait and keep checking Twitter because when everything is working fine, they will surely tweet about that.
Method 5: PowerCycle Your Router
Also, you can make sure that your internet is working fine as sometimes it happens that due to poor network, our system fails to connect to the game's server. So, to check if your internet is working fine, you can simply hover over to the Ookla speed tester website and check if your WiFi network gives you proper speed or not.
If not, then we recommend you to power cycle your router once as this will fix any kind of bugs and glitches that occurs on your router due to which this particular issue appears on your screen while playing the Back 4 Blood. So, turn off your router and unplug all the wires, then after waiting for about 30-4-0 seconds, turn it on. Then, check if it works fine and whether you can connect to the server or not.
Also Read: Fix: Back 4 Blood Stuck on loading screen
Method 6: Clear Cache Data
At last, if the issue is still there and you have a stroke of hard luck finding the perfect fix to this, then we recommend you clear the cache data of your B4B game and try to run it again to check if the profile service error occurs or not. Many players previously reported that this helped them to fix the issue related to the server. So, you may also try this out and let us know in the comment section if it helps.
So, these were a few tricks that you can try to get rid of the Back 4 Blood profile service error. However, in case you haven't yet been able to fix the issue, you can simply reinstall it on your device and then start enjoying your game. We hope this guide has helped you. If so, let us know which method you liked the most in the comment box below.