Camping in Baldur's Gate 3 is a really crucial element in the game. Setting up a camp in Baldur's Gate 3 has a lot of benefits and purposes. A camp is your ticket to take a rest, replenish health, and give your companions a break so that they'll stay as much loyal as they can. Although camping is relatively easy in the game, there a few other disclaimers that you should know as well.
In this guide today, we'll take you through everything you need to know about setting up a camp in Baldur's Gate 3. Along with this guide, we'll also give you some heads up for the game so that you won't have to fall into a daunting situation while you and your companions are taking a much-needed break. So without bragging much, we'll get right into our guide on How to Camp in Baldur's Gate 3.
Baldur's Gate 3: How To Camp
In order to set up a camp in Baldur's Gate 3, you should first find a safe spot in the game. Make sure you get away from the battlefield and into a safe location. Ideally, we suggest that you find a room with enough space for you and your companions. Once you find the ideal spot, open up your map. After doing so, you'll find a button labeled Camp to the right of the screen. Simply click on it and you'll successfully set up a camp.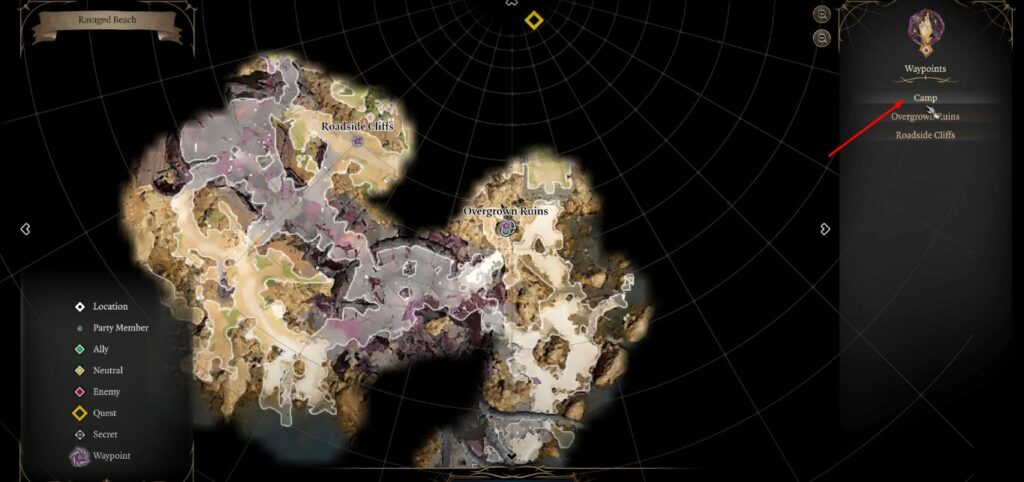 When you do this, you'll enter a cut scene after which the camp will be set up successfully. Once it is set up, you can let your companions take rest and replenish their health, and even swap anyone in your party. That said, we hope reading the guide above has brought some valuable information and help to you. Please let us know by commenting down below if you have any further queries regarding the same.
Also, check out our iPhone Tips and Tricks, PC tips and tricks, and Android Tips and Tricks if you've got queries for it or want help. Thank you!