It is basically a group of regional sports networks such as Diamond Sports Series, a joint venture between Sinclair Broadcast Group and Entertainment Studios in the United States. However, Bally's Corporation, which is a casino operator, purchased the network's naming rights.
Cord-cutters would find it much easier (and less expensive) to acquire their local Bally Sports channel as part of their basic package on Roku, Firestick, Xfinity, Apple TV. For the most part, the networks were known as Fox Sports Networks and were owned by News Corporation, but in 2021 they changed their name to Bally Sports, which has the motto to provide free regional sports streaming.
But unfortunately, due to some technical glitches, Bally Sports is not working on Roku, Firestick, Xfinity, Apple TV for many users. Currently, no one knows what causes Bally Sports not to work properly. But, here in this article, we have tried our best to resolve this error. So, let's check out the fixes.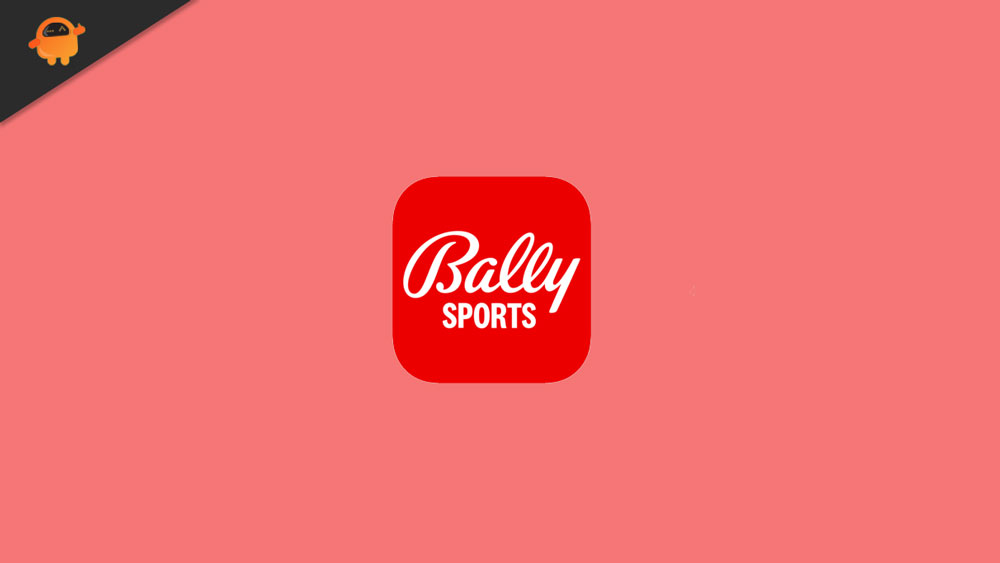 How to Fix Bally Sports Not Working On Roku, Firestick, Xfinity, Apple TV
A few fixes are available that will help you resolve the Bally Sports not working error from your Roku, Firestick, Xfinity, and Apple TV. So, if you are seeking such fixes, make sure to read the guide until the end. Therefore, let's get started with them:
Fix 1: Reboot Your Device
To initiate the fixing process, the very first thing that you need to do is try rebooting Roku, Apple TV, or any device in which you are using the Bally Sports app. This is recommended because possibilities are there that on your device, there are some cache files of your app is stored which may get corrupted, and now due to this issue, your device fails to run the app properly.
Therefore, in order to get rid of this issue, you need to first reboot your device as by doing this, your device's RAM gets flushed, and you get a fresh new start. So, try this out and let us know if rebooting the Bally Sports app again starts working on your Roku, Firestick, Xfinity, and Apple TV or not.
Fix 2: Check Your Internet Connection
Chances are also there that your device may not be connected to a proper internet connection, due to which your Bally Sports fails to work on your device. Therefore, it is a very vital thing to have a good internet connection.
So, to check if your WiFi gives you a proper internet speed or not, you can simply hover to the Ookla speed tester website and test your connection speed. However, if your WiFi is not giving you proper speed, then make sure to power cycle your router./modem once and check the speed again.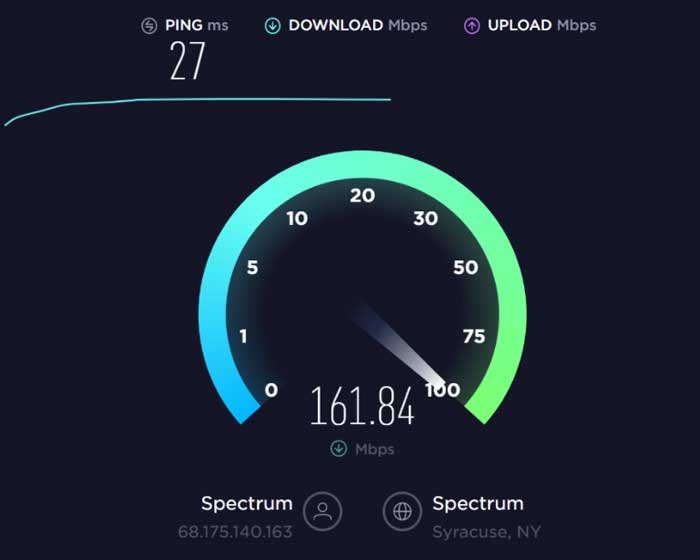 Meanwhile, if the speed didn't get normalized even after this, then it is better to contact your ISP and ask them to resolve the connection issue of your area.
Fix 3: Make Sure The Servers Are Live
If you have verified your network connection and find that it is working fine, but even though your Bally Sports app is not working on your Roku, Apple TV, Firestick, Xfinity, etc., then chances are there that the Bally Sports servers are down due to maintenance purpose.
So, to make sure that whether you are the only one who got this server error or there are other human beings on this planet who have the same issue, you can simply hover to the DownDetector.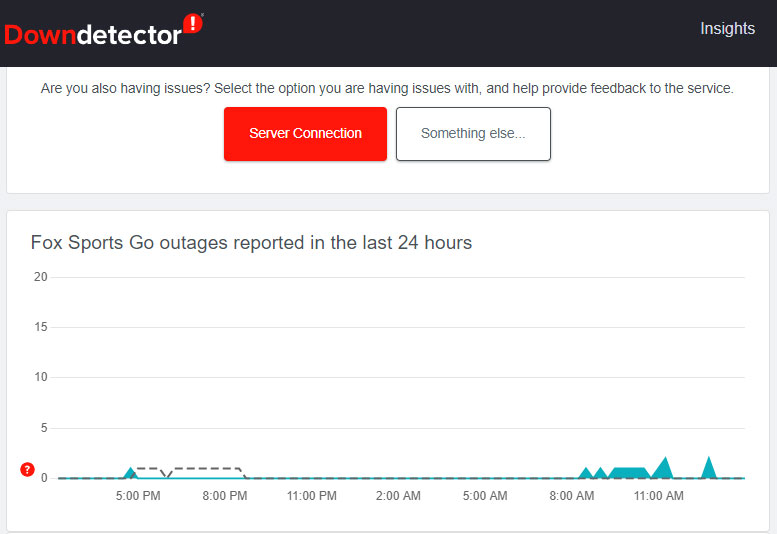 Now, you'll see how many users have been getting this error for the last 24 hours. However, if other people are also reporting this error, then except waiting, you have no other choice as the issue occurs from the developer's end.
Fix 4: Try Using The App on Different Device
Did you check if the app is working on any other device? Well, there are possibilities that your device may have some compatibility issues with the app due to which it is not working properly.
So, we advise you to try using the Bally Sports application on any other device (if possible) and check if it is working fine on that device or not. If yes, then something is wrong with your current device.
Fix 5: Reinstall The App
Sometimes, you are getting this type of issue due to corrupted to damaged installation files. Therefore, you must have to make sure to repair those files. But, how? Well, there aren't any options using which you determine and repair those files, except for reinstalling the app on your device again. So, to do this, you need to perform these steps:
Initially, hover over to your device's

Home

screen.

After that, open the

Channel store

.

Now, select the Channel that you wish to remove and hit the

Ok

button.

Finally, select the

Remove Channel

option and confirm your selection.
So, this is how you can delete the Bally Sports channel from your device. However, almost the process is the same for all devices; therefore, you can check out the steps for your device by visiting their official website. The above steps are for Roku TV.
Fix 6: Reset Your Device
If even after performing the above methods, you find yourself nowhere in a condition to resolving this issue, then we advise you to reset your device, and then after installing the Bally Sports app, you'll find that it again starts working as it previously does.
However, we are not mentioning the exact steps to reset your device as for each device; you need to perform different steps. Therefore, you can check out your device's official website for the exact steps.
Fix 7: Contact To Support Team
When nothing helps, the support team is there to help you 24*7. So, if you find that the Bally Sports is still not working on your device, try contacting the technical support team and ask them to help you resolve this error.
So, that's all on how to fix the Bally Sports not working issue on Roku, Apple TV, Xfinity, and Firestick. We hope that this troubleshooting article has helped you. But, in case you have any questions regarding the topic, comment below and let us know.