Animation has become much easier and more accessible to users around the globe than ever before. People who are interested in animation can start their journey without even having to go to any kind of institution. This is all made possible thanks to the growing number of free and paid software that have made animating objects and people easier than ever. These 3D tools allow users to create an environment, add characters and objects, and make the most using just a keyboard, mouse, and a drawing tablet.
One of the most popular software in this industry is Adobe Animate. Just like the dozen other apps in the Adobe suite, Animate has widespread use throughout the world for both big and small projects. What makes Adobe Animate so viable is the fact that most people in the creative industry already own several licenses to other Adobe products such as Photoshop and Premiere Pro, and it is much easier to use an app from the same ecosystem, with a similar user interface and familiar tools.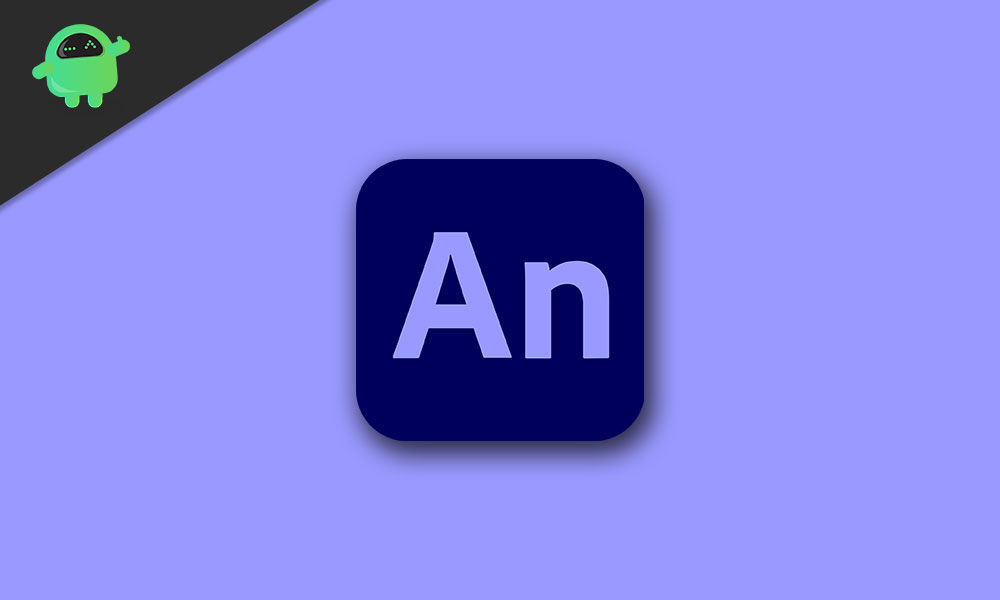 Why look for alternatives?
There can be a number of reasons why one might want to sway away from using Adobe Animate. The biggest culprit being its hefty price tag. Not everyone can afford a monthly subscription to a service, especially not students or people who have just started how to learn animating. Adobe Animate also doesn't have some of the most used features that most industry-standard professionals might consider essential.
Another huge issue of concern for animators is the fact that while Adobe Animate has support for 3D animation, it is very limited in comparison to the other options out there. The recent few updates for Adobe Animate have also completely overhauled its UI, making things difficult for people to get used to. Whatever might be the case, it's always good to have an option.
Best Adobe Animate Alternatives
Luckily, there are quite a few commendable alternatives to Adobe Animate trusted and used by industry professionals alike. Some of them offer a better feature set than Animate while others offer fewer features but at an affordable price. With that being said, sit back, relax, and enjoy the read!
1. Krita
Price: Free
We're kicking the list off with Krita, which is a completely free and open-source alternative to Adobe Animate. It is extremely rare to find a tool of this caliber that is free to use for everyone. While Krita is primarily advertised as a drawing or painting software, it has most of the tools that make digital animation possible. Krita's MSP is a wide selection of brushes, each with its own touch and feel. Like most other animating software, Krita has an onion-skinning feature that allows you to easily create intermediate drawings using old references.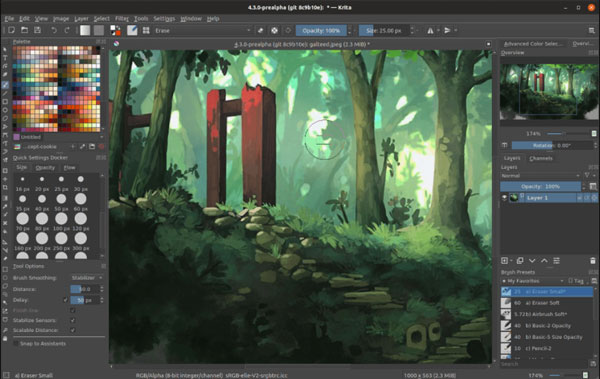 Another great thing about Krita is its ability to completely customize the workspace just the way you like it. You can drag around specific windows and drop them in any corner or side you see fit. As stated before, Krita is not made for professionals expecting powerful animating features but is best suited for beginners or people who work with simpler animations.
Download Krita
2. Toon Boom Harmony
Price: $25 – $115 per month
Toon Boom Harmony is easily the best Adobe Animate alternative in terms of features and capabilities. Some might even say Toon Boom Harmony has more features than the former. Several production studios have claimed to be using Toon Boom Harmony and some of our favorite TV shows including Spongebob Squarepants and Rick and Morty have been animated using the Harmony software.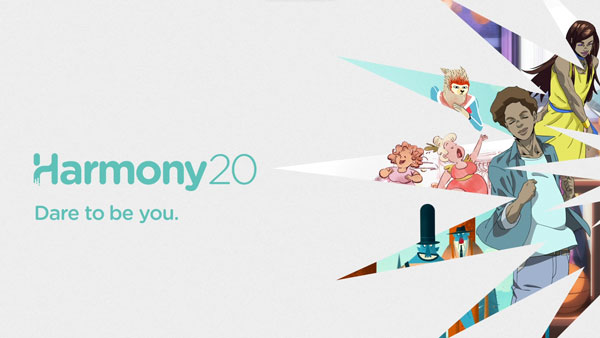 With the number of tools and options at your disposal, it is quite obvious that Toon Boom Harmony is only made for professionals and people who know their ways around animation. It has the usual set of features including onion skinning, an advanced brush engine, unlimited traditional paperless animation, cut-out animation, and rigging. Toon Boom Harmony also has pre-built FX to add some spice to your animations without having to do all the hard work yourself.
Buy Harmony 20
3. Blender
Price: Free
Blender is a name that probably needs no introduction to. Its price tag of nothing and endless customization makes it one of the most popular 3D software out there. Blender has a list of its own proprietary features including the Cycle Render Engine that makes ultra-realistic rendering possible. It also has support for VR rendering, which is something that even some of the paid software don't offer yet. Blender is a 3D modeling software first and for the same reason, people who are completely new to the field of animating might find it quite confusing at first. Luckily, the internet is filled to the brim with Blender tutorials and templates.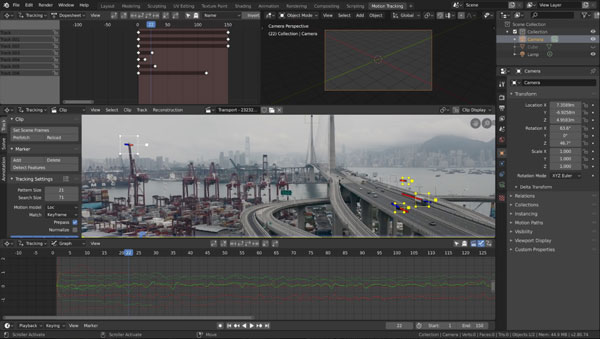 Talking about animation, Blender offers envelope, skeleton, and automatic skinning which makes the job much easier for the animator. It also has a clean timeline with neatly laid curves that do not get confusing even while working on complicated projects. Something that Blender does better than most other animation software is sound synchronization. Blender has a plethora of other features that we simply can't talk about in a few words. It is available for free on Steam and has loads of workshop content for you to fiddle around with.
Download Blender
4. Wick Editor
Price: Free
Switching gears a bit, Wick Editor is a noob-friendly animating software that runs directly off of your browser! This is great news for people who don't want to download and install a specific program on their computers or those who just want to play around with animation a bit. However, for the same reason, Wick Editor frails in comparison to the other, more powerful animating software that we have talked about on this list.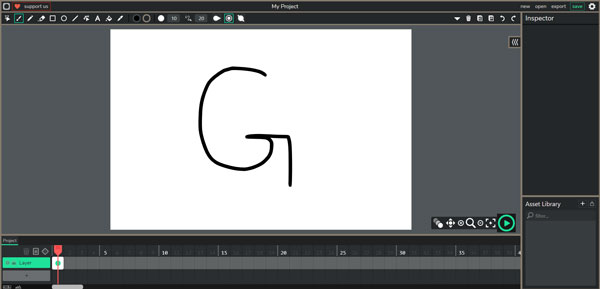 The editor is fluid, responsive, and has a very user-friendly design, after all, it is primarily targetted as a beginner's animation software. Wick Editor also provides a downloadable offline software you can use if you don't have an internet connection at all times. The editor offers very basic programmable functions and the ability to export in a range of different formats including HTML, GIF, and video. Wick Editor also has a catalog of tutorials that you can follow.
Visit Wick Editor
5. OpenToonz
Price: Free
Ending the list, we have OpenToonz, the successor to the wildly popular Toonz software that almost everyone in the industry had used at one point or another for animation. OpenToonz is completely free and open-source, making it one of the most popular animating software among enthusiasts and professionals alike.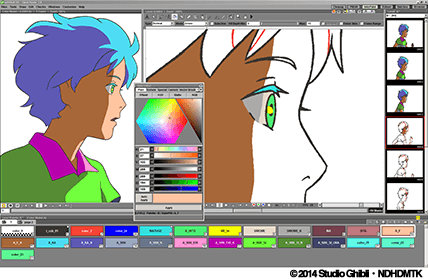 However, it isn't best suited for people who are just getting into animation since it requires quite a steep learning curve. It doesn't have a fancy or minimal user interface, but sports almost all kinds of tools and utilities you could think of. Thanks to its open-source nature, the community has built several effects and add-ons that you can use to your advantage.
Conclusion
That's all folks! We hope you enjoyed our roundup of the best Adobe Animate Alternatives in 2021! Which one among the list is your favorite, and how many of these Adobe Animate Alternatives have you already known or have been using? Know other good animation software that you feel people might find interesting and useful? Do let us know in the comments section below, we'd be delighted to hear from you guys!