In this tutorial, we will list out the best classic WoW addons for 2021. When it comes to the massively multiplayer online role-playing game (MMORPG), World of Warcraft is probably the first game that comes to our mind. While it was released way back in 2004, the game has already been blessed with eight major expansion packs, with Shadowlands being the latest entry in the list.
However, if one is looking to get the taste of earlier days of this game, then they should head over to the World of Warcraft Classic server. It takes you to the period before the first expansion pack, The Burning Crusade expansion, made its way. While it offers a plain vanilla experience, yet you could make it much more intriguing with the help of some add-ons. And in this guide, we will acquaint you with just that. So without further ado, here is the complete list of the Best Classic WoW addons for 2021. Follow along.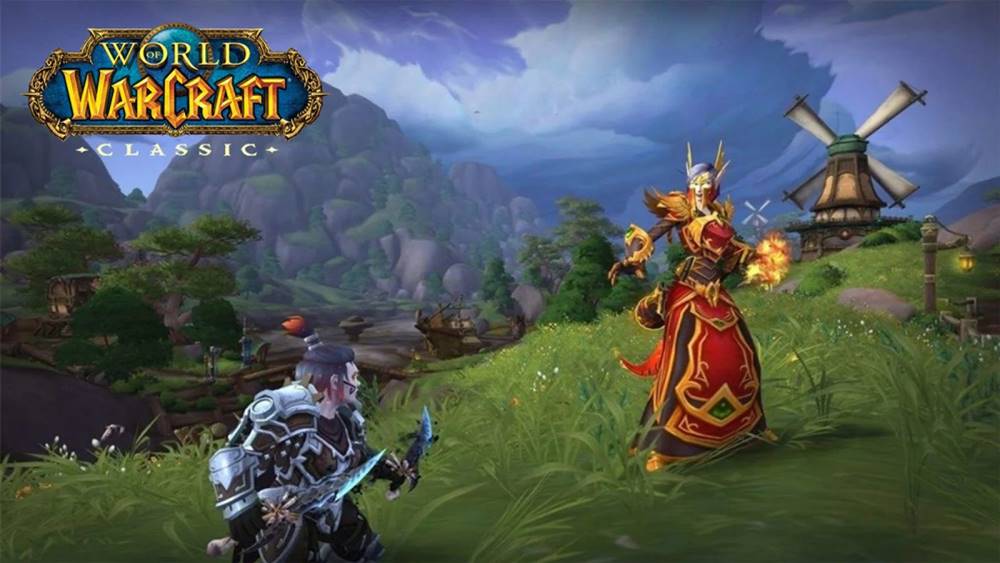 Best Classic WoW addons for 2021
Here are 12 of the best addons that you could try it right away and give your gameplay a fresh new perspective. Along with their description, we have also shared the download link for each of these packs. Do keep in that the below list is the compilation of the best addons, in no particular order.
Also Read: Increase Your FPS in WoW Return To Outland | Guide 2021
Recount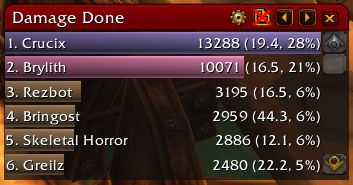 One of the more useful add-ons in this list, it displays the total damage that you have had suffered until now and the damage done from your end as well. Not only that, but it also shows healing stats for the healer as well as the threat stats for the tanks. While it might be somewhat confusing for some to deal with these numbers, Recount seems to have taken note of that as well. You could view all these stats in the form of graphs and charts if numbers aren't your thing.
Furthermore, you could reset it after every fight and hence get fresh data for every new fight. Likewise, once the fight has ended, you could go back and check data for your previous combats as well. It also allows various customization options including the ability to place this addon anywhere on the screen. You could download it from this link without any waiting time. Definitely one of the worthy contenders for the best classic WoW addons for 2021.
AbyssUI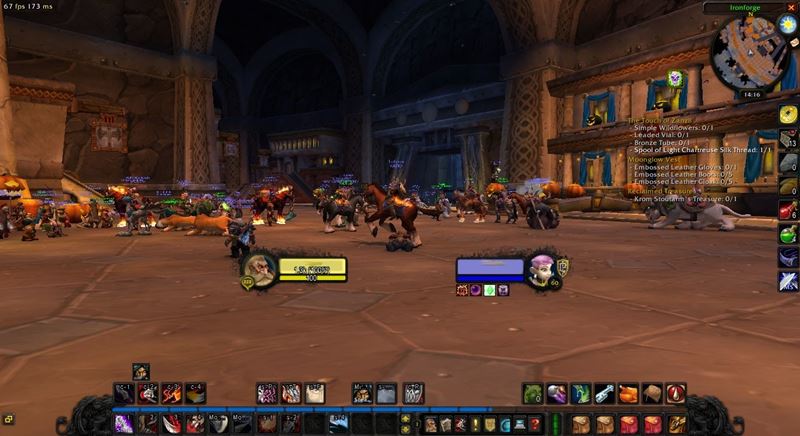 While there are no complaints when it comes to WoW's gameplay, yet the user interface is something that leaves a lot to be desired. In that case, the AbyssUI might come in handy. With the help of this, you could rearrange various onscreen options, change its color, or even tweak the action bar. All these definitely give a major upliftment to the overall gameplay. You could download this addon from here.
Questie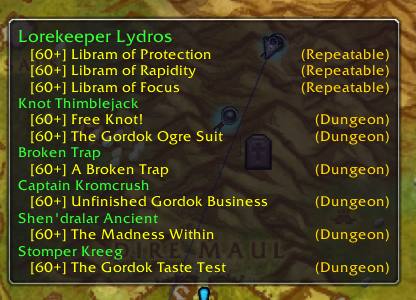 Next up on the best classic WoW addons for 2021 is Questie. With such a large laying field and tons of quests to look forward to, it is no easy task in effectively managing them. Let alone looking for the complete list of quests that you have completing until now, even finding the quests in a particular region seems challenging enough. Add to the fact that many of them could appear in random areas, and this makes it all the more challenging.
Well, to handle all the issues, you might take the help of the Questie addon. It displays all the quests that you have completed until now and also points out all the new quests that you could try it out. If it finds useful enough, then download this addon right away from the attached link.
IceHUD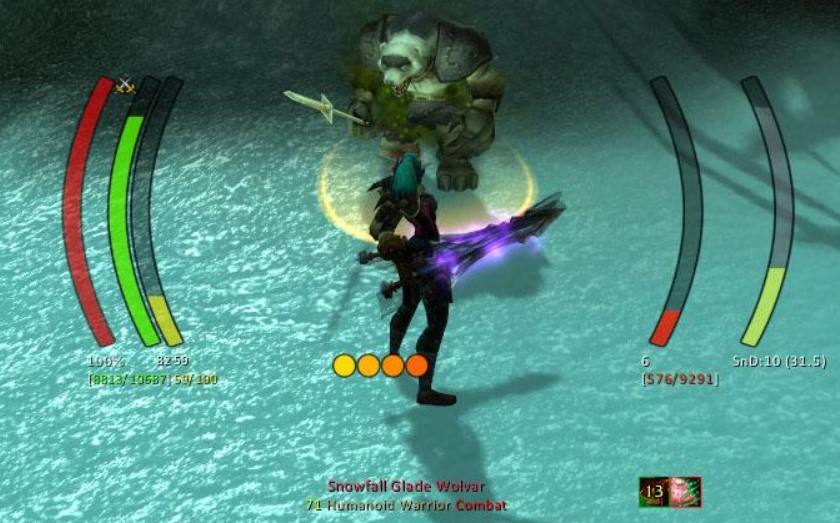 Some people wish to keep track of their health as well as the enemies, at every point in time. However, in such a massive online multiplayer game, it might be quite a challenging task in doing do. This is where the IceHUD comes to the picture. It places you as well as your enemy's health just next to your character. This way, the health stats will always remain in your line of sight and hence you could then act accordingly. Download this addon from this link and treat yourself with one of the best classic WoW addons for 2021.
Auctionator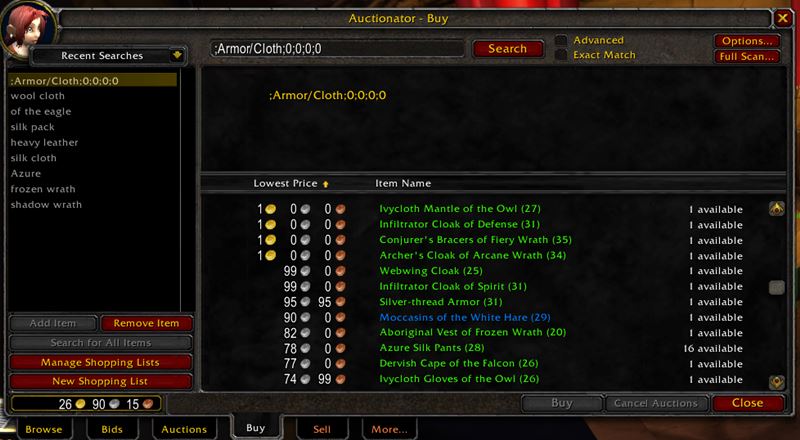 If you are looking to make a plethora of gold by getting an early mount or even an epic one, then look no further then this mod. It will paint the complete picture as to the cost of each item as well as how much it might sell off for in the auction. These pieces of information might come in handy for you for various reasons. You might be able to get an upper hand in the competition, buy an item at a lower price and then sell it at a much higher price. All in all, this addon spells profit and if you wish to try it out, then download it right away.
Weak Auras
If raiding is your go-to choice, then so should be this addon that manages to find a place in this list of best classic WoW addons for 2021. Holding data related to auras, health, power, cooldowns, combat events, runes, totems, items, it comes out to be quite a useful addition to the game. Apart from all these, you could even keep a track of mana, rage, soul shards, holy power. Further knowledge as to when these will be finished and the time to reapply it is also taken care of, by this addon. Download Weak Auras from here.
Classic Castbars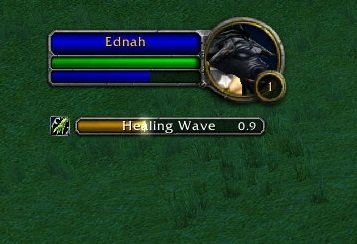 Another pretty useful addition to this list, it handles one of the most discussed issues (if you would like to call one) of this game. The thing is you can't really recognize the spell that an enemy is about to cast onto you. In this regard, the Classic Castbars does its job pretty neatly. It will help you in recognizing the type or kind of the spell.
Although it isn't able to find out the rank of these spells and hence always end up assuming that the spell being cast is of the highest rank. This usually takes some toll on its accuracy, but anyway it's usefulness cannot be ignored. With that said, use this link to download and try it out.
OneBag3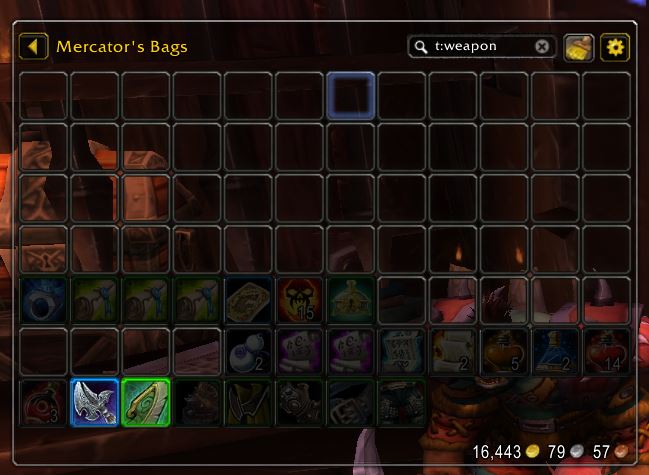 next, in our list of best classic WoW addons for 2021 stands OneBag3. With so many bags to deal with, it definitely turns out to quite a challenging task in managing these bags. This is where the OneBag3 comes to the fore. it creates a large inventory and holds all the information related to your bags in one single inventory. As a result, you could get hold of all the details right in front of you, in a single menu. You could download this addon from here.
Dominos Classic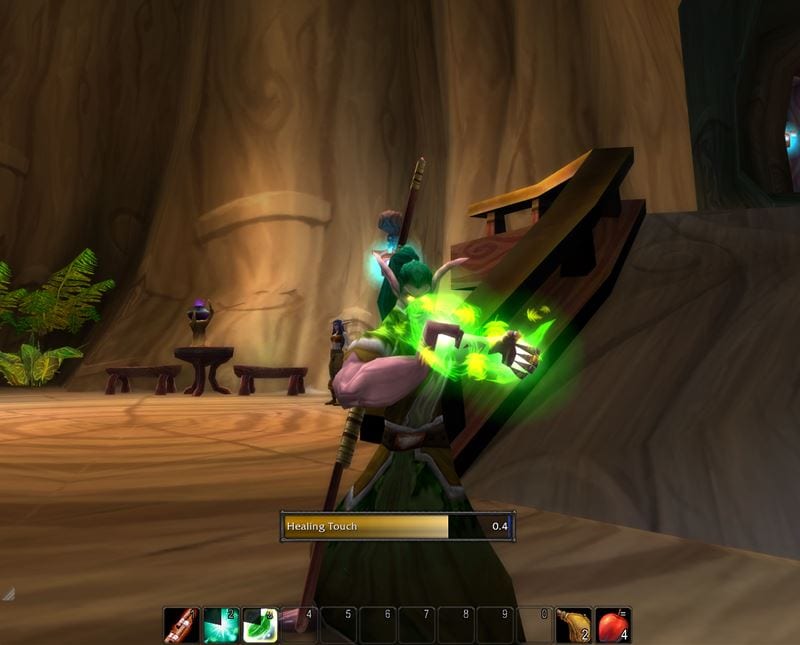 Not many users seem to be a fan of the current UI of the game. If you echo these sentiments as well, then this addon is just for you. It gives you tons of customization options like removing the background, placing the on-screen options anywhere you like, and other such tweaks. Dominos classic straight away spells out as a mod that offers a clean and fresh layout to this game. Get hold of this addon from here.
Deadly Boss Mods
If raiding is your thing, then so should be this addon that is among the best classic WoW addons for 2021. It will give you some important information as to the type of spell your boss is about to cast onto you. It will then help you out in deciding your next move accordingly, i.e. whether to dodge the attack or perform a counter-attack. Apart from that, it holds some additional benefits as well that you could try it out by downloading from here.
Immersion
When you are starting any quest, you might find it quite a boring task in going through the written texts. So if you fall into the category who regularly skips quests text, then this addon is tailor-made for you. It displays all the texts in a much more aesthetically pleasing way that really makes it quite an easy task in going through the texts.
Furthermore, there are a plethora of other customizations that you could carry out on these texts. Likewise, there is also the skip button in this addon, for those who don't necessarily go through these quests text. Interested users could download Immersion from the attached link.
Better Vendor Price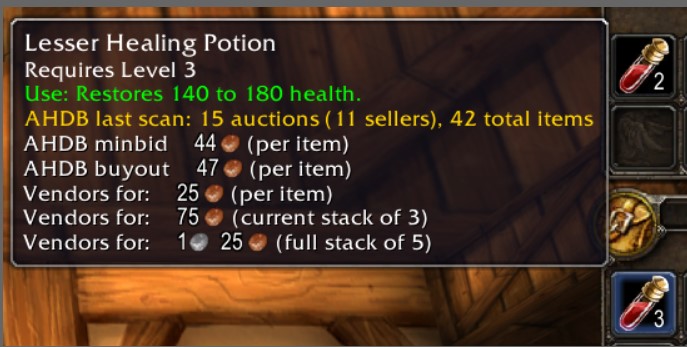 If your inventory is full of items that you might no longer require, then you could sell them off. However, knowing the right price for each of these items quite proves to be quite challenging. Well not anymore, all thanks to the Better Vendor Price addon. Furthermore, information and price related to a single item, the stack of 10, or a full stack of 200 are also mentioned for your ease of selling. Grab hold of this addon right away and make full use of one of the best classic WoW addons for 2021.
Atlas Loot Classic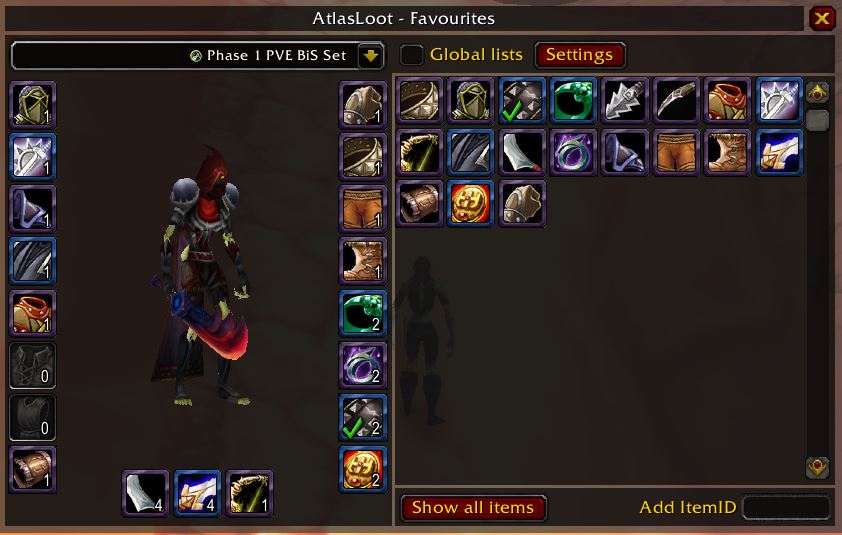 Having difficulty in finding out the best slot items from the plethora of available ones? Or you're not having any clue as to where you could get hold of these items. Then in both these cases, Atlas Loot Classic should be your go-to mod.
Apart from the aforementioned scenarios, it will also help you in identifying the location of the loots and drop from specific bosses and dungeons too. So if you have planned to go to the dungeons or raid is on top of your to-do list, then so should be this mod. On that note, you could download it from the given link.
So with this, we conclude this list of the best classic WoW addons for 2021. Each of them comes with its own USP and caveats as well. Make sure to go through the description of them before downloading it. Furthermore, do let us know as well in the comments which one you ultimately settled for. Rounding off, here are some iPhone Tips and Tricks, PC tips and tricks, and Android Tips and Trick that you should check out as well.