As the amount and frequency of data that we save are increasing, there is a greater need for having more space in order to store it. Gone are the days where we could get off with our lives with a mere 32 MB memory card or even a CD/DVD. The cameras, the high-quality content, etc have created such a need to have a better, fast, and reliable way of storing our data. If you are an Apple device owner be it an iPhone, iPad, MacBook or anything related to Apple or Mac ecosystem then, you know what importance cloud storage iCloud has your life. However, there are plenty of other options like OneDrive, Google Drive, DropBox, etc but there are plenty of reasons to stick with iCloud.
And in this post, we will be sharing with you a post on the best cloud storage for iOS: iCloud vs OneDrive. Basically we will give out some pointers for you to decide whether iCloud is the one to go for or the OneDrive. Both iCloud and OneDrive have some great features and are being frequently updated and have become a sort of perfect rival for each other. We will be covering various aspects of both platforms such as interface, price, sharing, and features. You can also check out our dedicated iPhone section for more similar posts around Apple products. So, without any further ado, let us get straight into the article itself: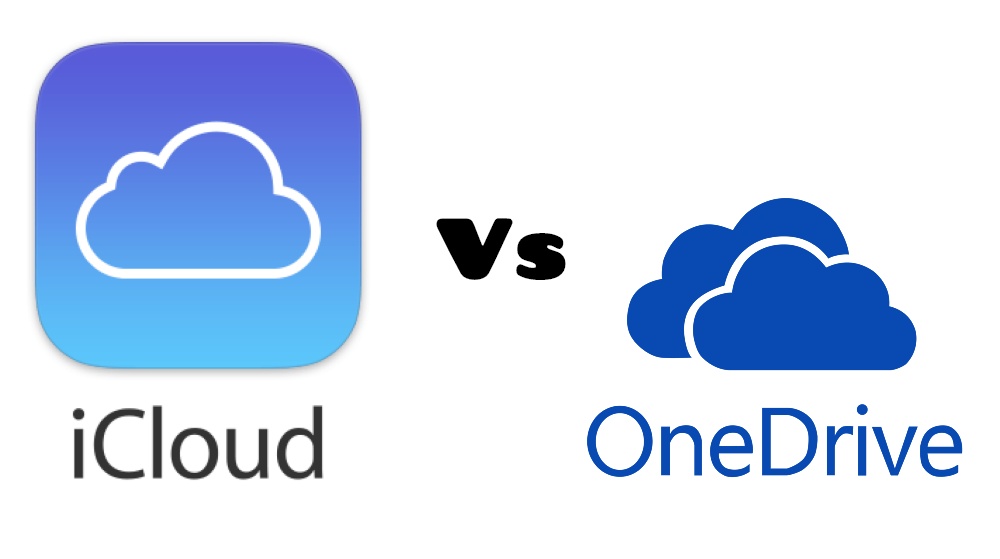 Best Cloud Storage for iOS: iCloud vs OneDrive
This comparison is purely meant for you to decide which cloud storage option will be better suiting your needs. So, let's jump right in:
User Interface
The first point or aspect that I look for in any software is the UI i.e. the user interface. Having a clean and sleek user interface is the demand of today's generation and also you should be able to quickly access all the features of the software without facing many issues in the way. With a new update, OneDrive was coated with a fresh layer of paint that changed the overall design of the cloud storage platform. Besides, you can easily access any feature within the app without any problems. It comes with a classic white and blue theme and it also supports drag-and-drop features as well.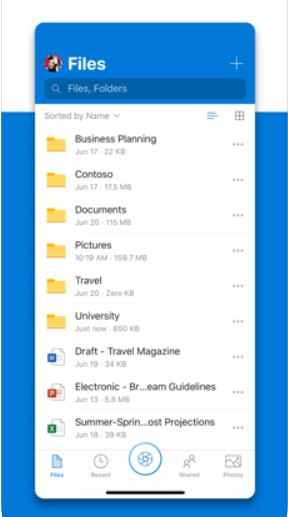 iCloud is the service provided by Apple that is integrated with the System app, Photos app and files app of the Apple device. And thus it provides a convenient way of managing your files. You will also be presented with a white and blue theme that can change according to the dark mode on your device. There is a search box at the top whereas the recent files are situated at the bottom. There is not much clutter to keep the UI clean and usable.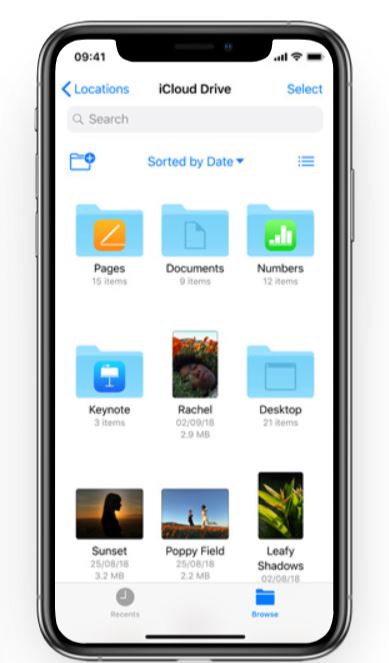 Features
This is, in my opinion, the most important aspect that will make you take the decision on which cloud storage to go for. As far as OneDrive is concerned, below are some of the highlighting features:
There is everything from arranging files/folders, auto-uploading, smart organizing according to year and month, etc.
Other features include automatic tagging, highlight, annotate, and sign PDF files straight in the OneDrive.
Not only this, Microsoft has added a feature called "Personal Vault" that provides a separate space with enhanced security for storing sensitive data.
In the middle, you a camera icon that when tapped, becomes a document scanner that can be shared only as PDF and not as images.
You can also access your important files offline with the offline function.
There is in-built PDF reader and documents viewer as well.
For security, there is the protection of passcode or Face ID.
Now coming to iCloud, which is the default and go to cloud storage for Apple or macOS users, below are some highlighting features:
You can easily access any folder or file by tagging it or shifting them as a favorite within the files app. You can also access the files for offline use.
In fact, you can access any files or drag and drop any file or folder for easier copying, moving, renaming, or compressing a file.
Since it is a native app on Apple device unlike OneDrive, you can search for any file from the search bar located at the top and the result will be displayed in the files widget.
All your data is automatically updated and there is an option of remote wiping to ensure that your data is safe.
You can moreover, set Parental permissions while sharing content via the Family Sharing feature.
Sharing
OneDrive wins it easily over iCloud. OneDrive lets you share all your content i.e. files, folders, etc using a shareable link with three options view only, comment, or edit. Not only this, but you can also create an expiry link that will be removed once the expiry date has reached. You can also add a password to the sharable link as well.
However, with iCloud, you need to select specific files and data for sharing as you cannot share the whole folder. This feature is due to arrive in a newer version of iOS.
Pricing
Both the cloud storage services provide only 5 GB of storage space. For OneDrive, below are the pricing list:
You can purchase an additional 100GB for $2/month.
Paying $70/year gets you Office 365 Personal/Home Subscription with 1Tb of OneDrive storage.
Lastly, you can pay $100 for Office 365 Home along with 1000GB storage each for 6 users.

For iCloud, below are the monthly pricing options:
You can get 50GB for $1.
Make a payment of $3 to get 200GB.
For 2TB of storage space, you need to pay $10.
Note that 200GB and 2TB plans come with family sharing options, which lets you share the same plan with up to 5 family members.

So, there you have it from my side in this post. Above are some of the aspects of both the iCloud and OneDrive cloud storage platforms that can let you decide which platform to choose for storing content. If you want to go by our verdict, it really depends on personal preference as iCloud could make it easier for the user who works on Apple or macOS ecosystem. On the other hand, OneDrive gives more flexibility for users who are looking for extra features. Let us know in the comments below if you liked this post or not. Until the next post…Cheers!