Crusader Kings 3, the grand strategy role-playing game is a mixture of everything under a single roof. Starting from love and fighting to making schemes and claiming greatness, you will get a taste of almost everything in this very place. However, mastering its grand strategy becomes almost impossible. And this is not due to the complex gameplay or mechanics of the game. Instead, the actual reason behind this is the massive number of Crusader Kings 3 mods.
Till now, CK3 has got thousands of mods, and the number is still counting. With such great numbers, players always engage themselves in experimenting with different mods and trying to learn new tricks all the time. And this is what actually keeps you going throughout the entire game without getting bored for even a second.
Not to mention, if you go on looking for some interesting CK3 mods, it might take some time before you can come up with something good. But since you came all this way looking, we have got you covered with the best Crusader Kings 3 mods for now. However, as time passes by, this list will receive more updates accordingly.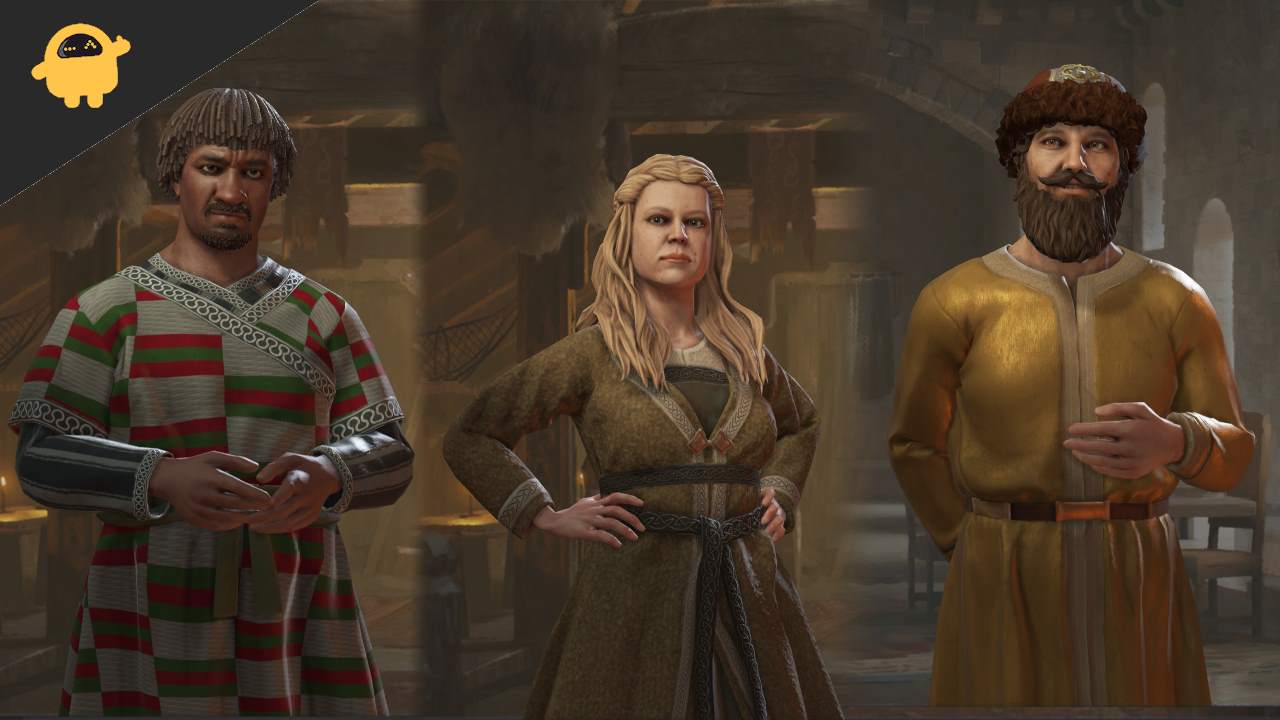 Best Crusader Kings 3 Mods
From all the CK3 mods that have been released until now, we have picked up some of the best ones for you. Note that the following mods were selected depending on multiple factors, just to ensure they give you a quality experience of the game. With that said, here are all the best Crusader Kings 3 mods:
1. Lord of Rings: Realms in Exile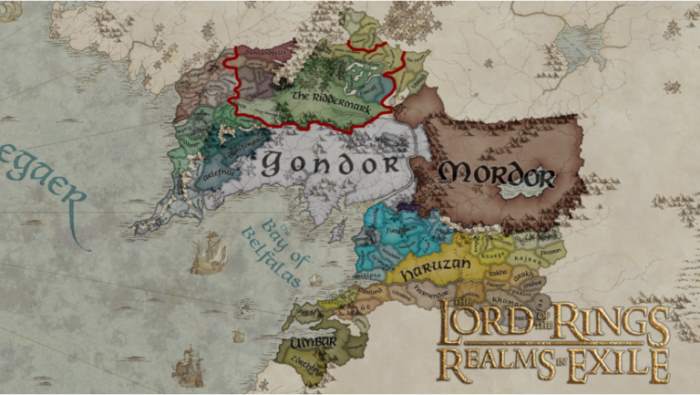 Lord of Rings is relatively a new mod introduced back in November. This CK3 mod somewhat brings the War of The Ring setting right from Lord of The Rings. Each of these settings is very well converted to fit the world of Crusader Kings 3. The custom character designs you get with this mod are very attractive, and everything about it is so intriguing.
Although the mod is still limited to the Kingdom of Rohan and all his struggles against the bandits and Saruman. Furthermore, it allows you to play as the Theoden of Rohan, Saruman of Isengard, or even Wulfgar of Brynjarsson of Dunland. Interestingly, each of them will bring new challenges, quests, and more that will keep up the excitement of the game.
2. The Bronze Age, Maryannu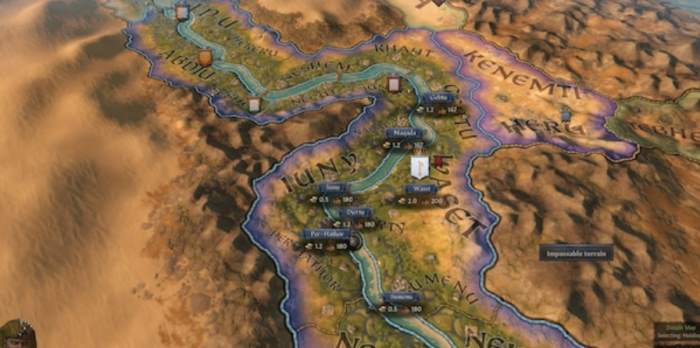 When it comes to excitement, innovations, and more new stuff to your gaming, The Bronze Age, Maryannu is the best CK3 mod you can refer to. With its distinct themes, it will take you a few millennia back offering you a completely new world in Crusader King 3. This mod mostly revolves around the Aegean Sea and Near East. As you go on playing, you will come across new innovations which are definitely the fun part to explore. Besides, the new clothes and armor also add more intrigue to the game.
Throughout your journey, you have to deal with the Akkadians, Assyrians, the ancient Sumerians, and Hittites. Apart from these, the Bronze Age, Maryannu has highly interesting mechanics, which even lowers the levy and tax outputs based on the distance they lie away from the main capital. However, the mod is yet not a complete version, so you will only get limited gameplay. But as of now, the developers had promised to introduce more of it in the near future.
3. The Fallen Eagle: The Dawn of the Dark Ages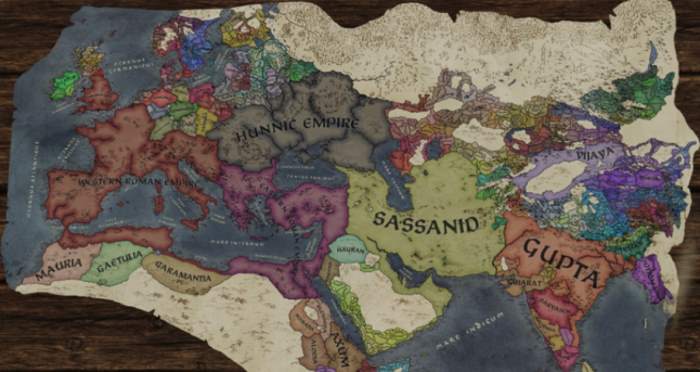 The Fallen Eagle mod takes you back to somewhere around 395AD. Well, this is basically the time period during the fall of the Western Roman Empire. This mod is perfectly suitable for those who want to try on Rome-themed gameplay. As of now, you can get your hands around various incidents from the end of the 4th century. However, as more updates come in, you will get access to more content on this mod.
4. Pantheon of the GOD's 3.0
Pantheon of the Gods just as the name suggests is one of the mods picturing a more religious and mythological concept in Crusader Kings 3. Its first priority is added as the deities of various religions and cultures. There are gods and other specific creatures belonging to different mythologies. And playing as the main character, even you are allowed to gather the powers and become a god-like creature itself.
Your character can obtain the traits of a deity, create your own religion, and share divine powers with others. Not to mention, this is not all about the Pantheon of the God's mod. In fact, there's a lot more to it. However, the mod is yet not complete and the work is still in progress.
But coming from the official sources, we can expect a whole lot of major updates in the future. Even we can look further to a story-based game as well in the coming updates.
5. Community Flavour Pack
Everyone ultimately ends up creating a great realm in Crusader Kings 3. But what's more interesting than creating a mighty realm is doing it in style. Community Flavour Pack brings in a whole lot of interesting stuff to add a layer of glory over everything.
You will get designed stuff depicting different cultures and lifestyles. The crowns, armors, shields, helmets, and more showcase the accuracy of a rich historical era. In other words, the Community Flavour Pack allows you to get your hands on exclusive stuff to create the base of the game look more magnificent.
6. Tales Of Ireland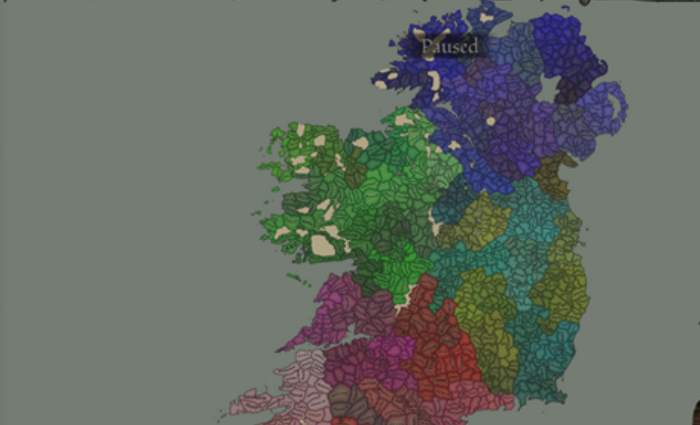 Unlike the other mods, Tales of Ireland is a total conversion mod of Crusader Kings 3. The mod specifically focuses on Ireland only. This will certainly take you back to around 400BC and introduces mechanics that will remind you of the ancient world order.
Featuring over 1000 counties that are further distributed in 32 kingdoms, you will get a lot of stuff to explore from the very start of the game. With mechanics like High King, new laws of partition, lifestyles, and more, the mod brings in a whole new world in itself.
7. Nameplates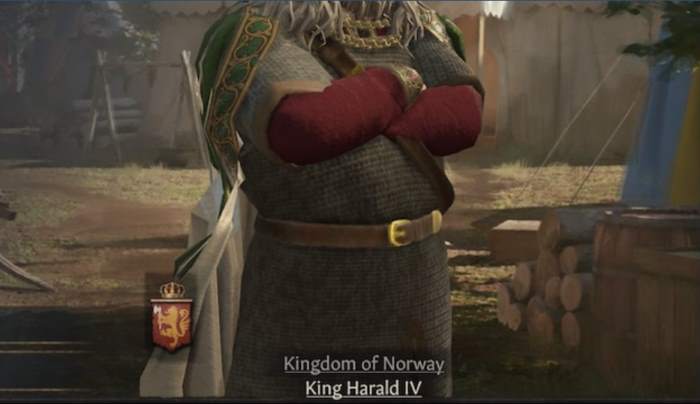 Nameplates might not seem like one of those mods that bring in enough glorious and magical stuff for you in Crusader Kings 3. But believe it or not, it is probably the one and only mod that is specifically built for the curious ones who wish to know more about the characters involved in an event.
Nameplates lets you access the names, titles, and relations of each character present in an event. And that's all it can do so far. However, there's a bigger price for this as Nameplates does not let you earn any achievements. So, make sure that your curiosity is more important than your achievements.
8. Fullscreen Barbershop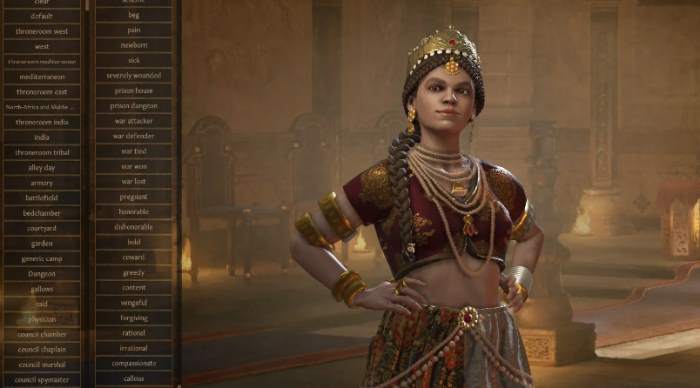 Whether it's a game or real life, fun is an essential part, to begin with. And when it comes to the game, the best part is always to get your character and turn them into a whole new creature. Well, you probably get a few functionalities in the base game itself. However, Fullscreen Barbershop simply takes things to the next step.
For instance, you can now rotate your character at all angles, choose any specific background for them, select a pose or zoom in and out within the screenshot functionality. In other words, it is almost like having a photo shoot in the medieval age itself. Besides, the Barbershop mod even allows you to take your spouse and heir along with you in the photoshoot as well.
Conclusion
There are tons of other mods available for the Crusader Kings 3. Not to mention, each of them has certainly got its own set of unique functionalities. These were some of the selected ones as they focus on some really interesting parts of Crusader Kings 3, thus making your journey more intriguing and interesting.
Let us know if we missed something, and do comment on your favorite Crusader Kings 3 mods that you prefer to use more often.