With the market for graphics cards very moved by the cryptocurrency theme, choosing the graphics card that one aspires to the best performance for the lowest possible price is more complicated than ever. It is now when making the right decision is vital to try to get the best performance/price ratio with our next graphics card.
What you should keep in mind before choosing a graphics card:
When buying a graphics card, we reviewed last year all the considerations to take into account as well as the key data to look at. By way of summary, in a general way they would be:
The hardware that you already have. Motherboard, power supply and even processor that we already have, if it is not a new computer, will determine in some way the size, consumption, and specifications of our future graphics card.
Aspirations of performance in the game. It is not the same to want to have a next-generation game at more than 60 fps that need only performance for eSports titles. Neither the game resolution we want to work on. It will depend on this that we need greater or lesser graphics power.
Life. In some cases, accurately determine the memory and level of the graph as we pretend that it resists better the passage of time will help us adjust the budget and get the best power/price ratio.
Among the more specific details to look at the technical specifications we can mention the editions of each manufacturer, where extra cooling or overclocking issues, available inputs/outputs, size / extra power, possibility of combining several cards or specific software come into play that can take the balance to a particular card among those that we propose. These considerations are already the personal needs of each one.
Top 5 Gaming Graphics Card Under RS 30000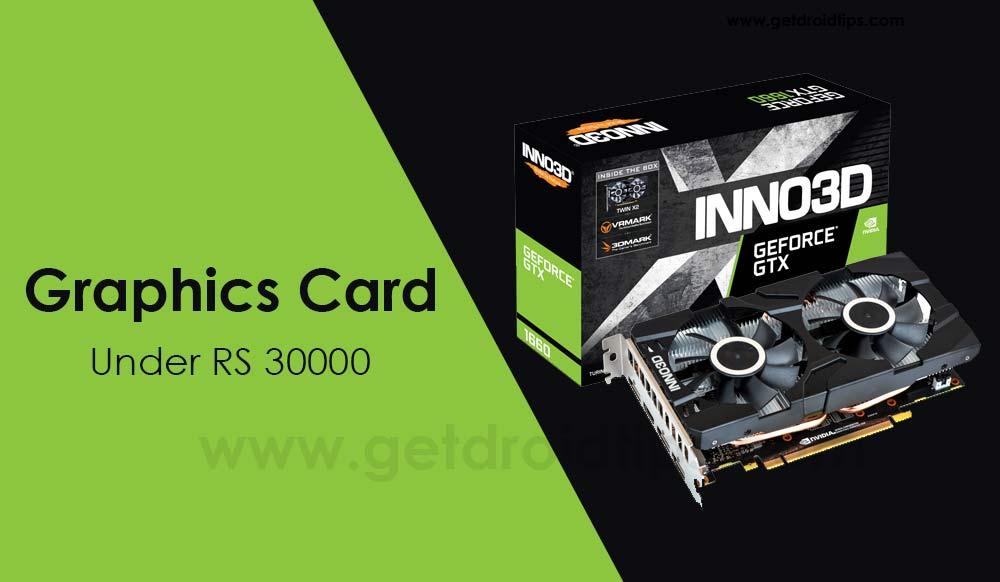 Sapphire Pulse Radeon RX 570 4GB DDR5 Graphics Card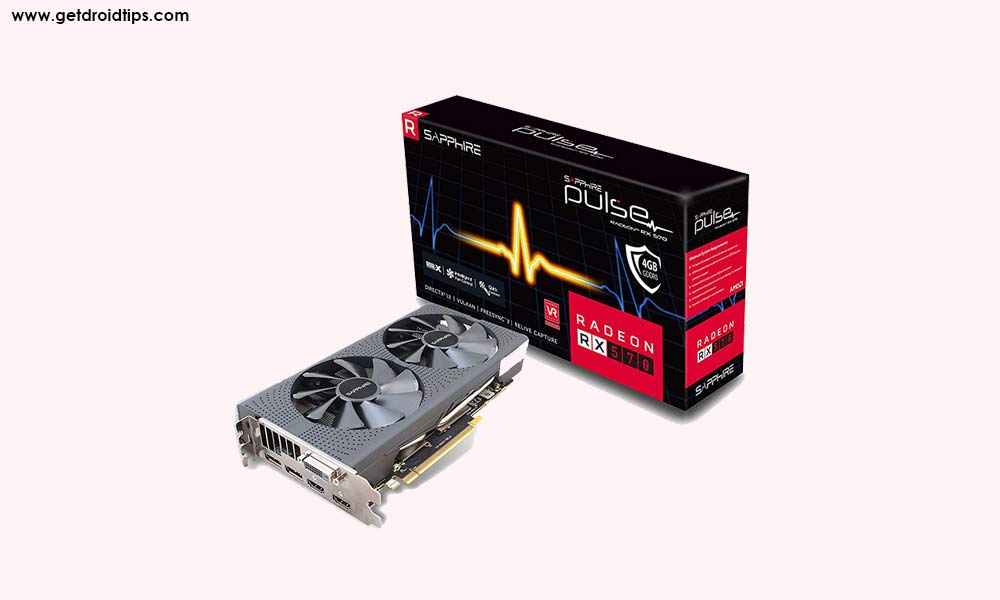 For players with a slightly tighter budget, SAPPHIRE Pulse Radeon RX 570 is the card to play 1080p without problems with high details at 60 FPS. This model is powered by 2048 GCN flow processors that run on a 1284 MHz clock. The card is cooled using the silent Dual-X dual fan solution, with a Quick Connect system for easy fan change.
Sapphire, as the exclusive assembler of AMD graphics cards, was the first to offer the new RX 570 and 580 graphics cards for sale. It has presented several models of both, with 4 GB of VRAM and 8 GB, and the basic series such as Nitro+.
the RX 570 series has two Nitro+ models of 4 and 8 GB VRAM with turbo frequency at 1340 MHz compared to the 1244 MHz reference model, which leads to its consumption at 195 W. The Pulse series It has two models of RX 570, one of a fan with turbo frequency of 1244 MHz and another of 1284 MHz of double fan.
With the RX 570 Pulse 4GB of Sapphire, you get just that: tranquility. It is powerful, allows some rise in the frequencies of the GDDR5 memory and the graphics chip, and all without functioning at unmanageable temperatures or making excessive noise. It is a totally recommended model for cheap equipment and a pretty good copy. Taking into account that it is the model that costs the least right now, under RS 30,000, you can opt for it without fear of having problems of some kind. It does not have them, and it's a card that I can totally recommend.
Main Highlights:
NITRO Quick Connect
VR Friendly
Frame Rate Target Control
DirectX® 12
AMD Freesync technology
AMD XConnect™ Technology
AMD Eyefinity Technology
AMD Crossfire™
HDR Ready
Fuse protection
Precision fan control
Robust VRM Cooling
Long life black polymer cap
Sapphire Radeon Rx 460

Graphics Card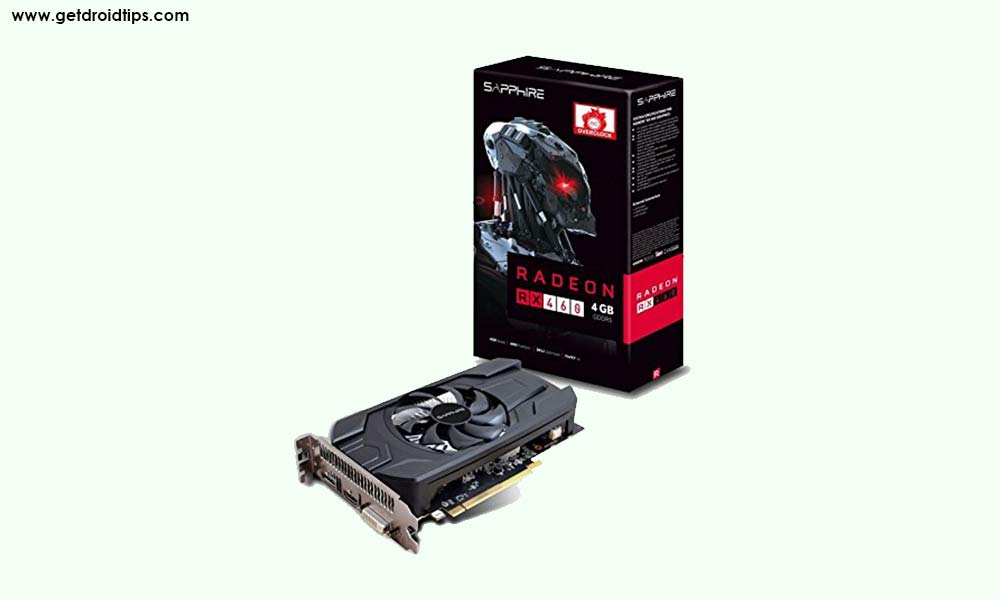 The AMD Radeon RX 460 is based on the AMD Polaris (GCN 4.0) architecture manufactured by the new 14-nm Fin-FET process from Global Foundries. This new manufacturing process has already premiered with the Radeon RX 480 and Radeon RX 470 (We saw their analysis a month ago and this past Thursday) and allows you to create a modest GPU with a really small chip. This new card is aimed at professional players and users looking to play classic games like World Of Warcraft, Dota 2, Counter-Strike CS GO, Minecraft or League Of Legends for a very modest price.
It's Ellesmere GPU formed by a total of 14 Compute Units (CU) that totals no less than 896 stream processors, 2.2 TFLOPS, 56 TMUs and 16 ROPs at a frequency of 1,200 MHz. As you can imagine this graphics card is not optimal for reality virtual when not reaching the 5 TFLOPS recommended for its use.
We already knew that in games like Counter-Strike CS: GO, World Of Warcraft was going to give a good result (+70 FPS) and we wanted to give a more realistic vision with leading games. We have obtained in BF4 in FHD resolution an average of 40 FPS or in Overwatch 70 FPS. We have also been able to verify that resolutions higher than Full HD (2K and 4K) will not offer us the best experience.
Main Highlights:-
Support for DirectX 12
4th Generation Architecture (Polaris)
Vulkan support
Virtual Super Resolution
AMD Freesync
AMD Eyefinity
XConnect support
Frame Rate Target Control (FRTC)
ASUS ROG Strix Radeon RX 570 Graphics Card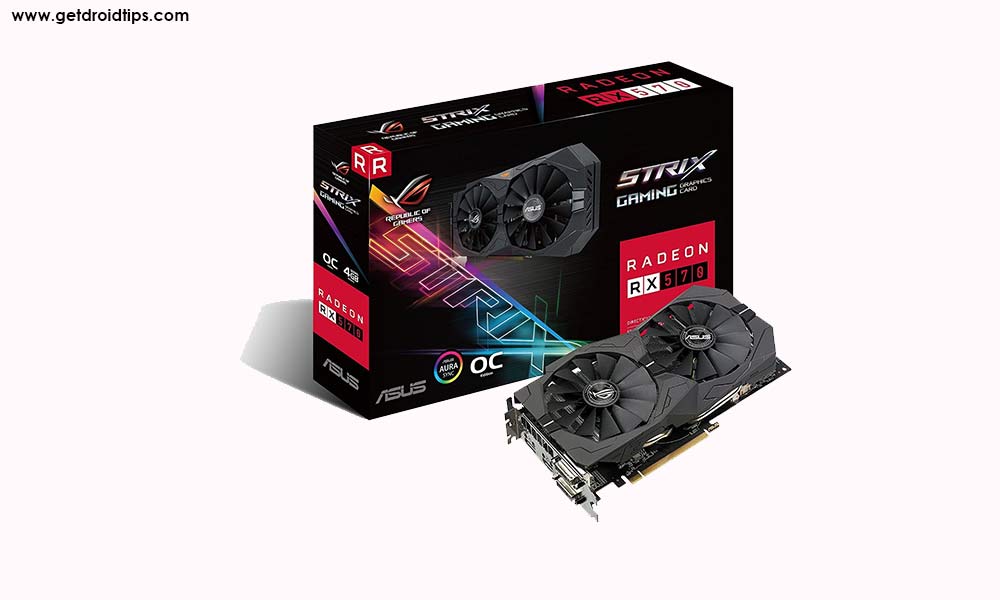 The Asus RX 570 Strix is based on the new AMD Polaris 20 core manufactured in the 14 nm FinFET LPP process from Global Foundries, an optimized version of the process used in the Radeon RX 470 that will allow it to achieve higher operating frequencies and therefore deliver a higher performance. The card includes all the best Asus technologies such as the DirectCU II heatsink, SuperAlloy components and the Asus AURA RGB lighting system.
ROG Strix RX 570 game graphics cards are equipped with exclusive ASUS technologies, including DirectCU II technology with patented Wing-Blade fans with 30% colder performance and quieter 3X, and industry-leading Auto-Extreme technology Superior quality and the best reliability. Aura RGB Lighting allows customization of the game system. ROG Strix RX 570 also has GPU Tweak II with XSplit Gamecaster that provides intuitive performance tuning and instant game streaming.
In our tests, we have been able to verify that it is a highly recommended option for those users who play at Full HD resolutions and 2560 x 1440p at high resolutions. So, is it worth changing graphics if I have an RX 470? The answer is no, but we recommend it for those users who need to acquire a piece of new equipment. Really this new generation has left us quite decaffeinated because it is clearly seen that it is a rehash with slightly higher frequencies and higher consumption.
Main Highlights:-
1310 MHz engine clock in OC mode for outstanding performance and gaming experience.
DirectCU II with Patented Wing-Blade 0dB Fan Design delivers maximum airflow with 30% cooler and 3X quieter performance.
IP5X-Certified Fans are dust resistant and longer fan lifespan.
ASUS FanConnect II equips with a hybrid controlled fan header for optimal system cooling.
Industry-Only Auto-Extreme Technology with Super Alloy Power II delivers premium quality and best reliability.
Aura RGB Lighting to express a personalized gaming style.
GPU Tweak II with XSplit Gamecaster provides intuitive performance tweaking and lets you stream your gameplay instantly.
Zotac Amp Edition GeForce GTX 1060 6GB DDR5 PCI-e Graphics Card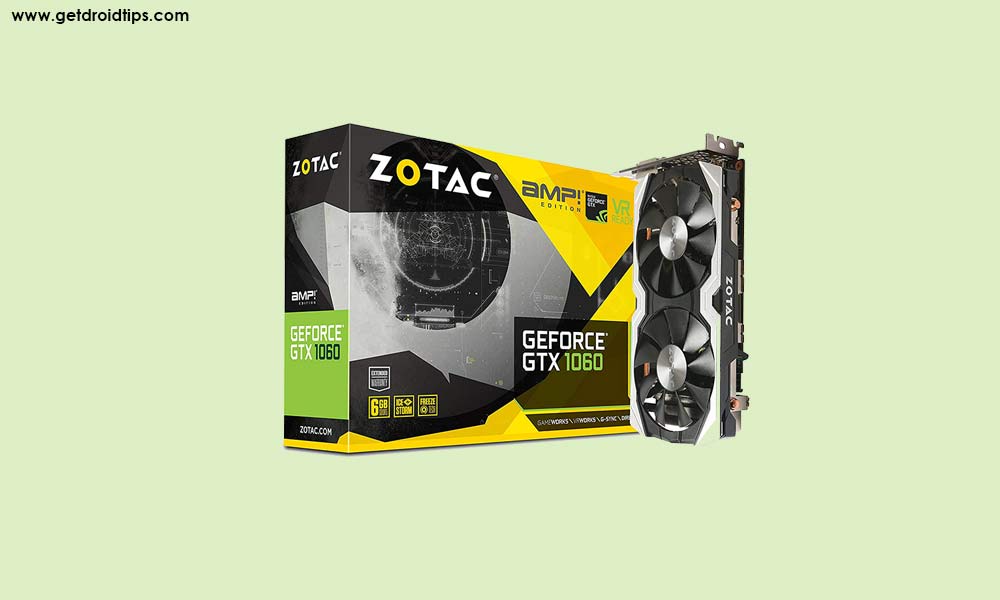 The ZOTAC GTX 1060 graphics card is loaded with innovative new gaming technologies, making it the perfect choice for the latest high definition games. Powered by NVIDIA Pascal ™ the most advanced GPU architecture ever created the ZOTAC GeForce GTX 1060 delivers brilliant performance that opens the door to virtual reality and beyond.
With dimensions of 210 x 128 mm, it has a dual slot heatsink called Dual Fan IceStorm, which has two 90 mm fans and a very attractive and well-finished design.
On the external side, it has a DVI-D output with a maximum resolution of 2560 x 1536 @ 60 Hz, an HDMI 2.0b output and three DisplayPort outputs, both supporting a resolution of 4096 x 2160 pixels (4K) @ 60 Hz.
While on the side of the card we only find the PCI Express 3.0 x16 connector for connection to the motherboard, on the opposite we find a 6-pin PCIe power connector, which guarantees a power delivery of up to 150W, although it specifies a consumption of up to 120W. At this point, we must emphasize that it does not have SLI connectors and that therefore we will not be able to make multi-GPU configurations with this technology. However, in DirectX 12 applications compatible with the MDA mode or the explicit LDA, it will be possible to combine them to increase performance, although how much is not specified.
Based on the Nvidia GP106 chip, the GeForce GTX 1060 has 1280 CUDA Cores (106 TMUs, 48 ROPs) at a frequency of 1506/1708 MHz in the reference model, but Zotac squeezes it up to 1556/1771 MHz thus obtaining a factory overclocking of 50/63 MHz (base/turbo boost frequencies).
Through a bus of 192 bits, have 6 GB of memory GDDR5 at a frequency of 8008 MHz (8.00 GHz) which are divided into six modules Samsung with 1 GB capacity each and an actual frequency of 2002 MHz
Main Highlights:-
120-watt electrical power
NVIDIA GeForce GTX 1060 processor at 1556 MHz
6GB of RAM
Type of graphics adapter memory: GDDR5
PCI-E graphics card interface
Clock memory speed: 8000 MHz
HDMI port
Zotac GeForce GTX 1060 Mini 6GB GDDR5

Graphics Card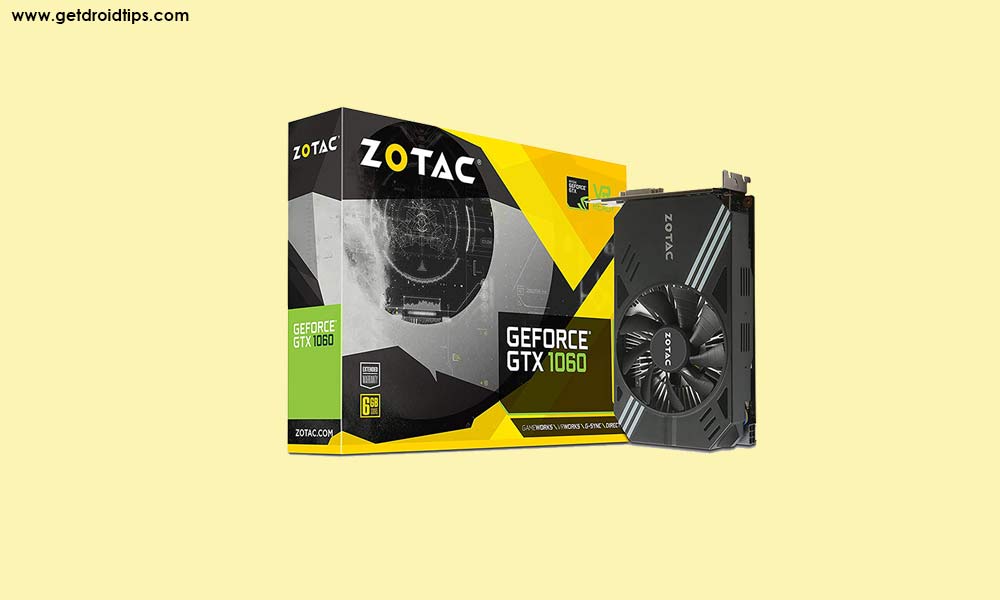 The ZOTAC GeForce GTX 1060 graphics card is loaded with new and innovative gaming technologies, making it the perfect choice for the latest high definition games. Powered by NVIDIA Pascal ™, the most advanced GPU architecture ever created, the ZOTAC GeForce GTX 1060 delivers brilliant performance that opens the door to virtual reality and beyond.
GeForce GTX 1060 Mini make use of the GP106 graphics processor manufactured under a 16nm lithograph under the Pascal architecture consisting of 1280 CUDA Cores, 80 TMUs and 48 ROPs at a respective Base / Turbo frequency of 1506/1709 MHz for the attached reference model to 6 GB of GDDR5 @ 8.00 GHz memory along with a 192-bit memory interface that results in a bandwidth of 192 GB / s, requiring its power supply through a single 6-pin PCI-Express connector to supply its TDP of 120W that gives life to a VRM of3 + 1 power phases.
This model, despite having a customized PCB, still maintains the PCI-Express 6-pin connector that will limit its overclock. From the factory, see how the silicon reaches a Base / Turbo frequency of 1557/1771 MHz (+ 51 / + 63 MHz) while its 6 GB of memory is maintained at 8.00 GHz of the reference model. The graphics mounted an advanced cooling system that is pleasantly compact and does not exceed the size of the PCB, that is achieved with a compacted radiator crossed by two copper heat-pipe but quite thick and with direct contact to the GPU. All this is supported by a configuration of double IceStorm fan of 90 mm with "Fan Stop" technology, so they will not come into operation until the graph exceeds "X" temperature or is required a high performance.
Main Highlights:-
The smallest 1060 in the world
Compact size that fits 99% of systems
IceStorm Cooling
VR Ready
Supports up to 4 screens