According to the statistics from IMDb, there's an average of 2,577 movies produced every single year around the different parts of the world. That literally adds up to a massive amount of films to exist in the industry up till now. However, you can't always watch that many movies, can you? This is why we filter things down into genres. And today, we'll focus on horror movies.
Filtering further down, we'll take a lot at the best horror movies that are currently streaming on Amazon Prime. We'll take you through 20 of the best movies to exist, ranging from pretty good old movies to those that are as recent from last year. Well, we'll not brag much with the introduction so let's look right at the 20 best Horror movies streaming on Amazon Prime.
20 Best Horror Movies Streaming on Amazon Prime
1. 2001 Maniacs (2005)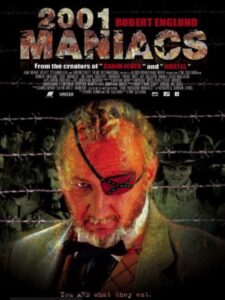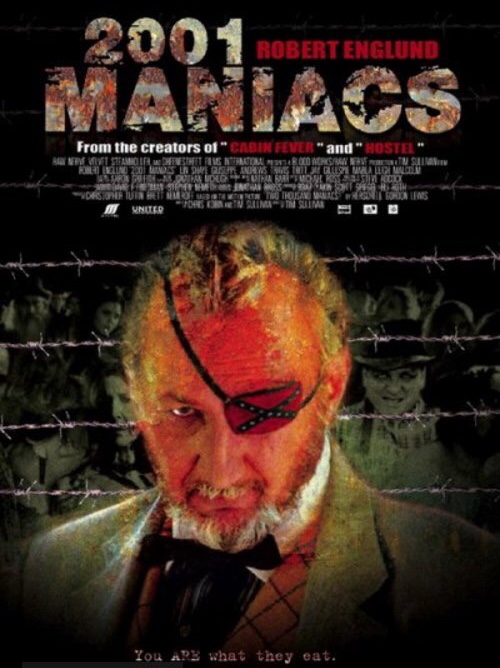 This is an Indie horror film under the direction of Tim Sullivan. This horror piece is set in the south of the United States and the film portrays around a group of college students trying to cherish their spring break. For this, they venture out to the town of Pleasant Valley. The people of the town seeking their vengeance for losing the World War was nothing like the kids expected, and their spring break turns out into horror that you'll well experience.
IMDb = 5.3/10
2. Anaconda (1997)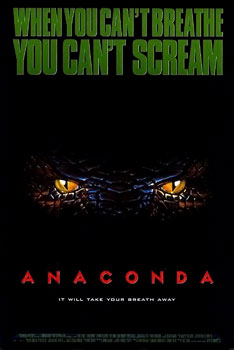 Probably the entire population there knows this old classic movie. This movie dates back to 1997, a horror/thriller movie directed by Luis Llosa. The film revolves around a documentary crew who goes on in a mission to find a tribe. After many bad incidents, they end up hunting for a giant Anaconda along with the help of a snake hunter. The film further goes on showing us how the hunting goes and the many bad encounters the crew will go through.
IMDb = 4.8/10
Rotten Tomatoes = 39%
3. Bone Tomahawk (2015)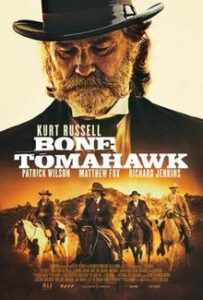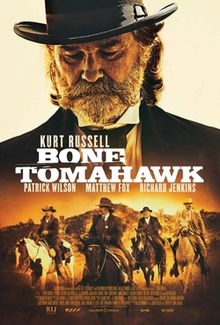 Bone Tomahawk is directed by S. Craig Zahler. This is a Western/Horror movie starring a line of famous actors, the likes of Kurt Russell, Richard Jenkins, Matthew Fox, and Patrick Wilson. This famous line of the cast acts as a sheriff, the sheriff's deputy, a gunslinger, and a cowboy respectively. The story of the film is set in the Old West, where they go out on a mission to save three people from a group of cave dwellers. What puts this one in the horror list is how it transitions from normal movie to intense horror towards its end.
IMDb = 7.1/10
Rotten Tomatoes = 91%
4. The Cabin in the Woods (2011)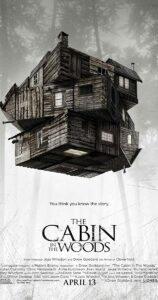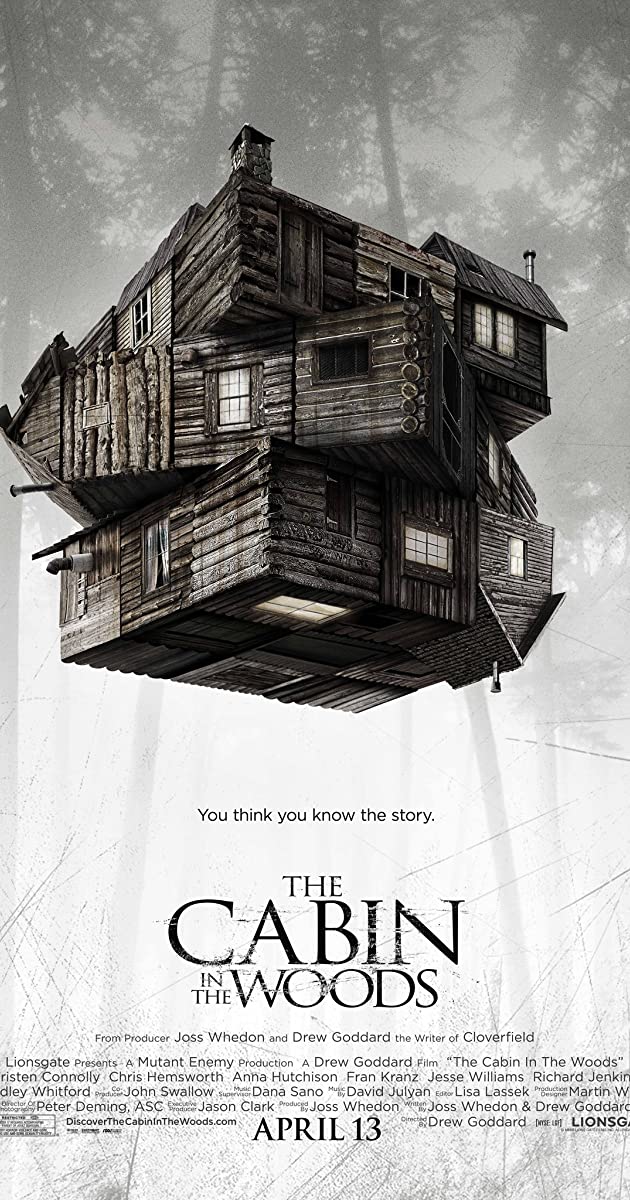 This one is a Horror movie directed by Drew Goddard, starring the famous line of actors like Kristen Connolly, Chris Hemsworth, Anna Hutchison, Fran Kranz, and Jesse Williams. They play as 5 college friends arriving at a remote forest cabin for their little vacation. However, upon arrival, they soon find out about the Blackwood zombies and one by one falls victim to them. What's more interesting is the hidden role of two scientists, who manipulates this horror. Although more victims fall to death, there is a lot more that will go on in the film that's worth watching.
IMDb = 7/10
Rotten Tomatoes = 92%
5. Child's Play (1988)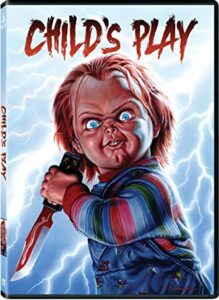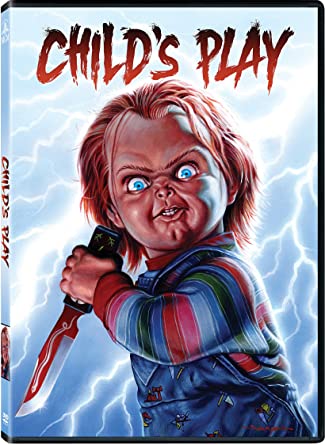 By reading through the name, you're probably gonna wonder about the reboot film that came out last year. However, here we are talking about the good old classic one. The one from 1988, directed by Tom Holland. This is a film just like Anaconda that's pretty popular worldwide. However, this old classic movie still falls under any list of Horror movies even in 2020. With the possessed doll named Chucky, things will surely keep you nail-biting once again.
IMDb = 6.6/10
Rotten Tomatoes = 71%
6. Coherence (2013)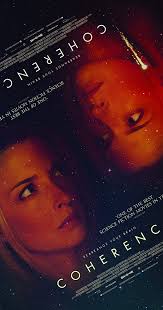 Coherence is actually labeled as a Sci-fi/Thriller movie directed by James Ward Byrkit. However, the truth is that this film contains a lot of elements that are meant to be horrifying and they certainly are. The films initially portray eight friends and they start to gather up for a dinner party at a house. All a sudden, the entire neighborhood goes into a blackout except for the one they're having the dinner party in. The story further intensifies with the troubling events that happen to them.
IMDb = 7.2/10
Rotten Tomatoes = 88%
7. Come to Daddy (2019)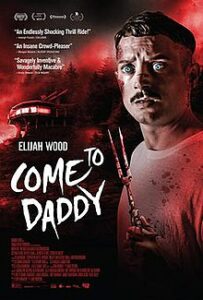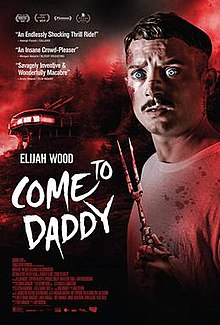 This one is another piece of horror film directed by Ant Timpson. The film stars Elijah Wood as a young man who doesn't know his father. His father, Stephen McHattie, being a stranger to him for a long 30 years, the young man finally sets out to find out his father. He finally gets to the beautiful and remote coastal cabin of his father. However, things take a turn as he finds out that his father isn't as good a man he can manage to bond with and his shady past that follows him is horrifying for any son.
IMDb = 6/10
Rotten Tomatoes = 86%
8. Crawl (2019)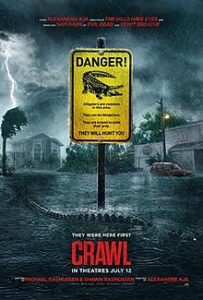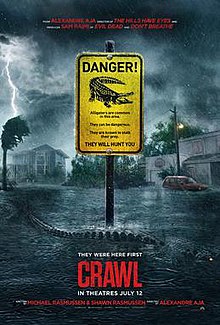 Crawl is a 2019 horror/thriller movie directed by Alexandre Aja. The film starts off normally with a father and daughter until a massive hurricane comes as their nightmare. The hurricane that arrives traps the father and daughter in their basement and they'll start striving to see the daylight. However, things get more intense as the hurricane brings in alligators, hungry enough to hunt down the father and daughter.
IMDb = 6.2/10
Rotten Tomatoes = 83%
9. The Crazies (2010)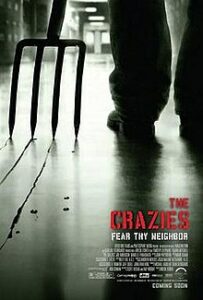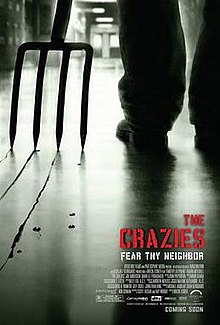 The Crazies, directed by Breck Eisner, is a horror/thriller film that came out a decade ago. This film revolves around a virus that turns the people of a small town into violent psychopaths all a sudden. However, amidst the big group of violent psychopaths, there is still a group of 4 people who the virus doesn't affect. The film then goes on and intensifies as the survivors struggle for their life.
IMDb = 6.5/10
Rotten Tomatoes = 71%
10. Hollow Man (2000)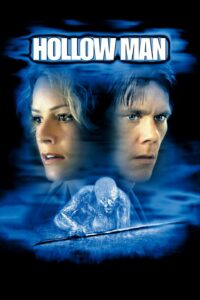 There is a great chance that most of you know or perhaps seen this film. However, this is exactly why Hollow Man makes it into the list. This is a Sci-fi/Horror movie, which is pretty intense in horrifying the viewers. The movie starts off as a scientist, Sebastian Caine, develops a serum that makes anyone using it invisible. He and his group of scientists decide to run a human trial on Sebastian himself. Although the experiment becomes a success, they fail to turn Sebastian back to his normal state. The film further goes on as he practices the most horrifying ways to escape from the lab that he's contained in.
IMDb = 5.8/10
Rotten Tomatoes = 27%
11. A Quiet Place (2018)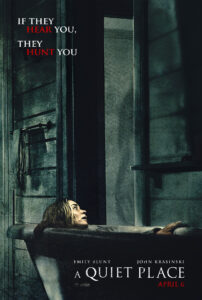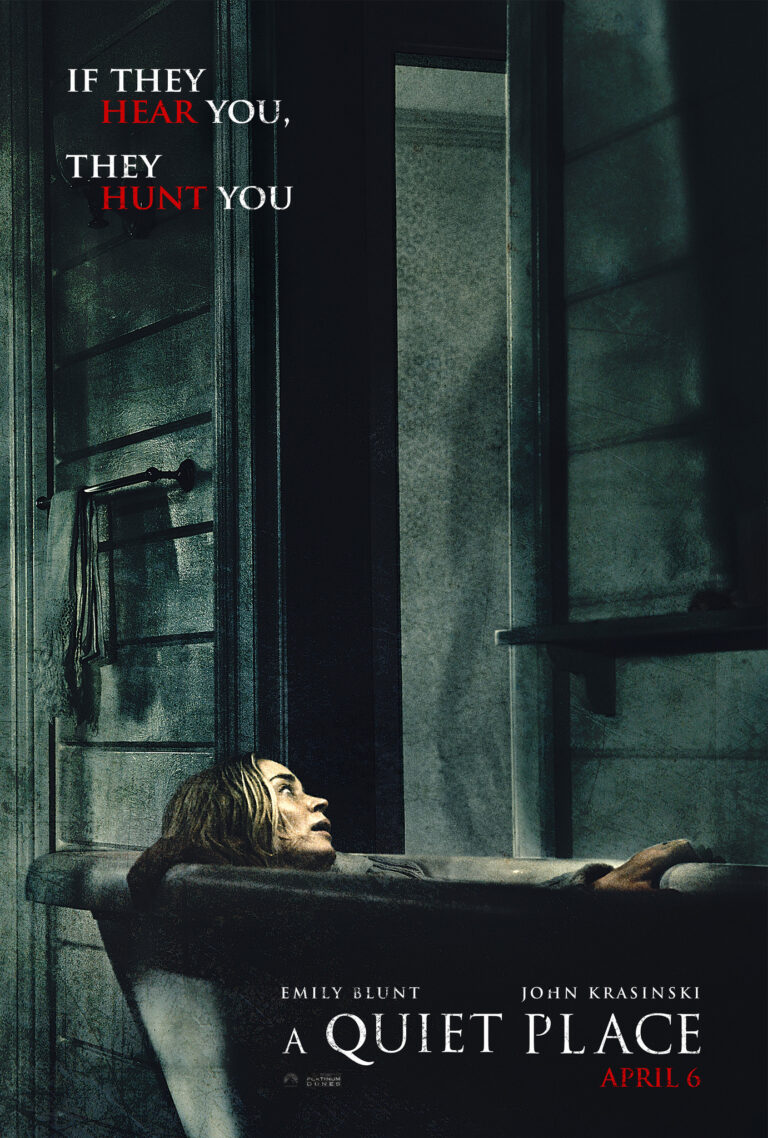 This particular film reserves its place on almost every list of horror films out there. A Quiet Place is one such horror movie that can never be excluded. Directed by John Krasinski, the movie tells the story of a family, hardly surviving among creatures that are highly sensitive to sound. John Krasinski takes on an important role in the film as well, where they all try and keep quiet throughout the whole movie. It's one movie that's worthwhile and highly recommended.
IMDb = 7.5/10
Rotten Tomatoes = 96%
12. The Silence of the Lambs (1991)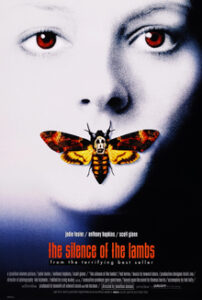 The Silence of the Lambs is an old release included in this list but it is, to date, one of the best horrifying movies of all time. This is a masterpiece by Jonathan Demme and has sourced to win many awards under its title. The film portrays the story of an FBI agent who is trying to catch a serial killer. While the agent is unsure and needs help along the path, he seeks it from another serial killer who is a former psychiatrist. Along their path comes the horror, so strap in!
IMDb = 8.6/10
Rotten Tomatoes = 96%
13. Train to Busan (2016)
Just like the Silence of the Lambs, Train to Busan is also another piece of horror film that manages to take part in every horror movies' lists. This film shows the story of a sudden zombie outbreak. Directed by Yeon Sang-ho, Train to Busan will also stab you emotionally just as it is horrifying. The survival instincts of a father and daughter amidst the outbreak will pretty much put you at the edge of your seat, and the bond between them and the ending of the film will hit you emotionally.
IMDb = 7.5/10
Rotten Tomatoes = 94%
14. The Dead Zone (1983)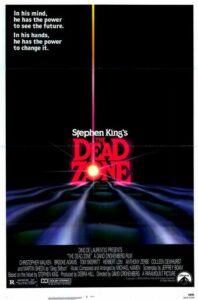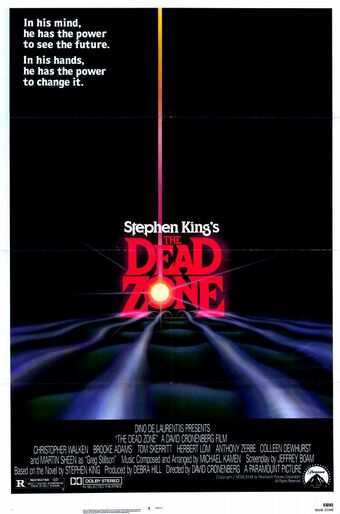 The Dead Zone is a Horror/Thriller piece of masterpiece directed by David Cronenberg. The film starts off as Johny smith goes into a coma and awaken from it after years since his car accident. He, later on, finds out that he now has psychic abilities with which he can see anyone's future by merely touching them. Later as he shakes hands with an aspiring politician, he sees the end of the world which makes him come up with a plan to avoid it.
IMDb = 7.2/10
Rotten Tomatoes = 91%
15. Hereditary (2018)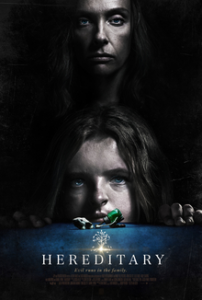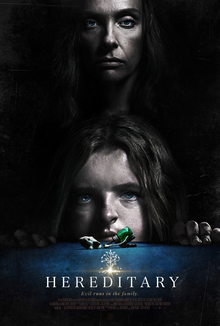 This one is a Horror/Drama film directed by Ari Aster. The film starts off as the powerful women ruling the Graham family passes away. With the women's passing, her daughter and grandchildren are subject to unravel cryptic and terrifying secrets. These are secrets about their ancestry itself and they soon find out that they've inherited with the same sinister fate as well. What's makes this interesting is them trying to outrun this fate.
IMDb = 7.3/10
Rotten Tomatoes = 89%
16. High Life (2018)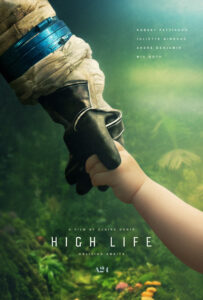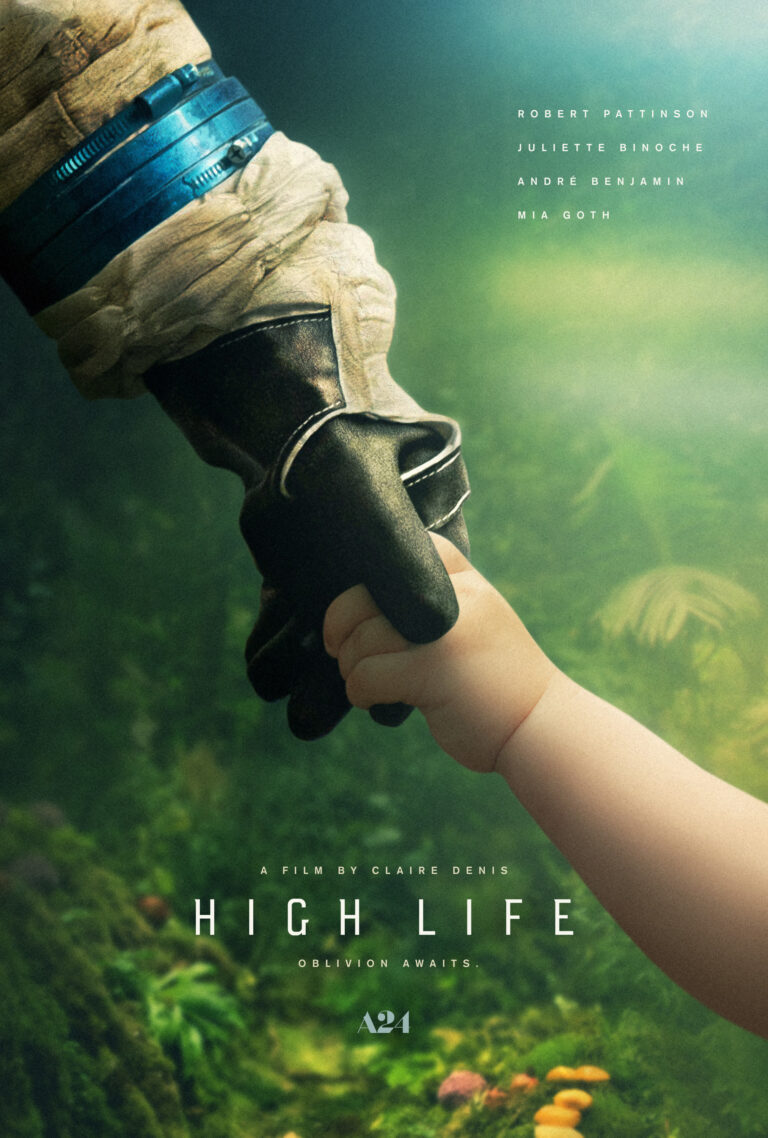 High Life is a pretty horrifying movie by Claire Denis, starring Robert Pattinson. The story of the film revolves around a dangerous mission that takes a group to the outer reaches of the Solar System. In the mission, the crew will start facing terrifying events, leaving only Monte and his baby daughter the last survivors. As they're slowly moving towards the black hole, they must only depend on each other for survival, and it's pretty intense!
IMDb = 5.8/10
Rotten Tomatoes = 82%
17. The House of the Devil (2009)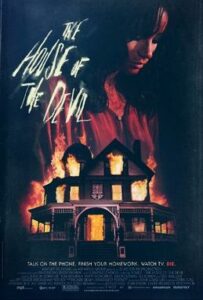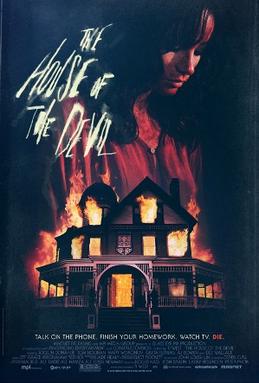 This one is a 2009 Horror/Slasher movie by Ti West. The film portrays around a college student Samantha Hughes who is desperate for some bit of cash to move into a new apartment. Her desperate need takes her to babysit for a creepy family. Upon arriving at the house, Mr.Ulman says that there is no baby to babysit but instead, it is his mother. As things are already weird, Samantha manages to find out that the family has other terrifying plans for her.
IMDb = 6.4/10
Rotten Tomatoes = 86%
18. Invasion of the Body Snatchers (1978)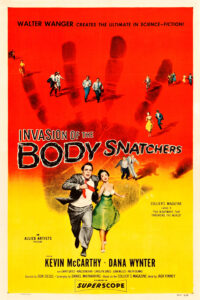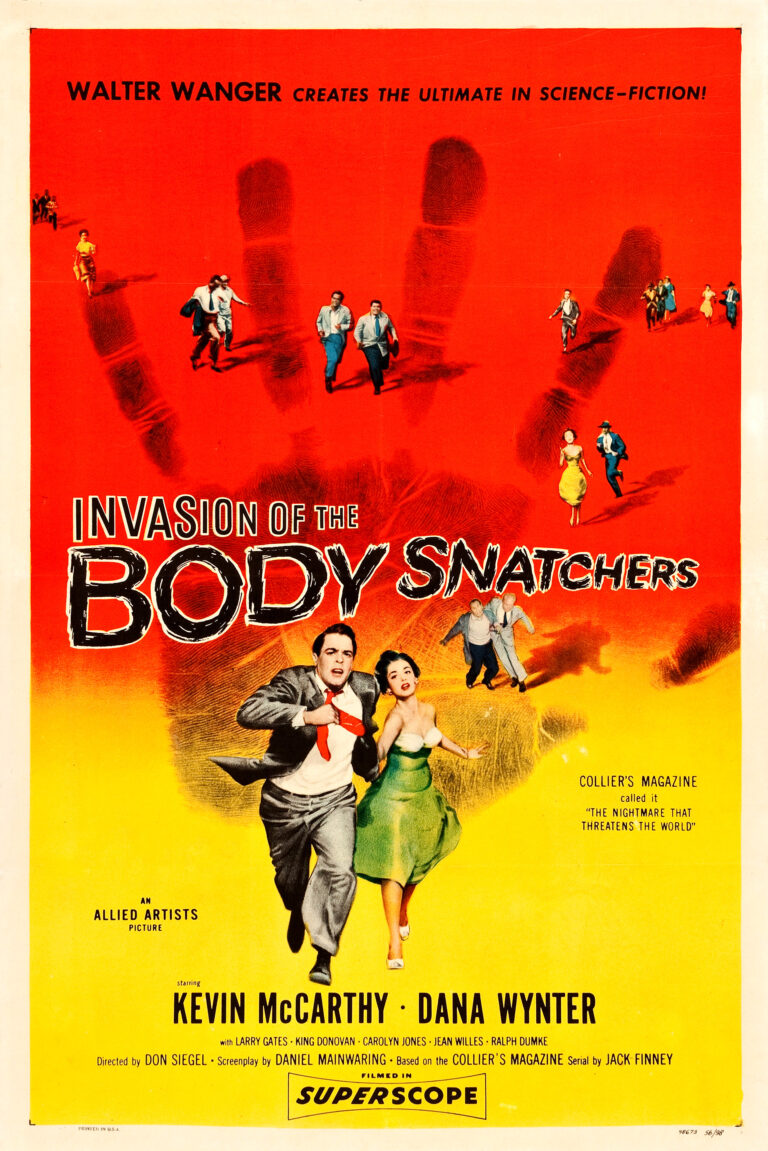 The 1978 version of this film is a remake of its classic old horror film. This one is directed by Philip Kaufman as is a Sci-fi/Horror that's worthwhile. Matthew Bennell's friend complains to him about her husband's strange mood. In the beginning, Bennell simply ignores her assuming that it is only a marital issue. However, the town later discovers corpses, which concerns Matthew Bennell as other people start to report the strange behavior of his friend's husband. As the town is deceived by an invisible killer, Bennell tries his best to put an end to the strange happenings.
IMDb = 7.4/10
Rotten Tomatoes = 93%
19. Overlord (2018)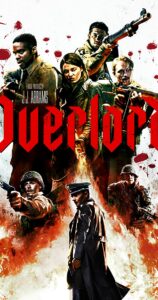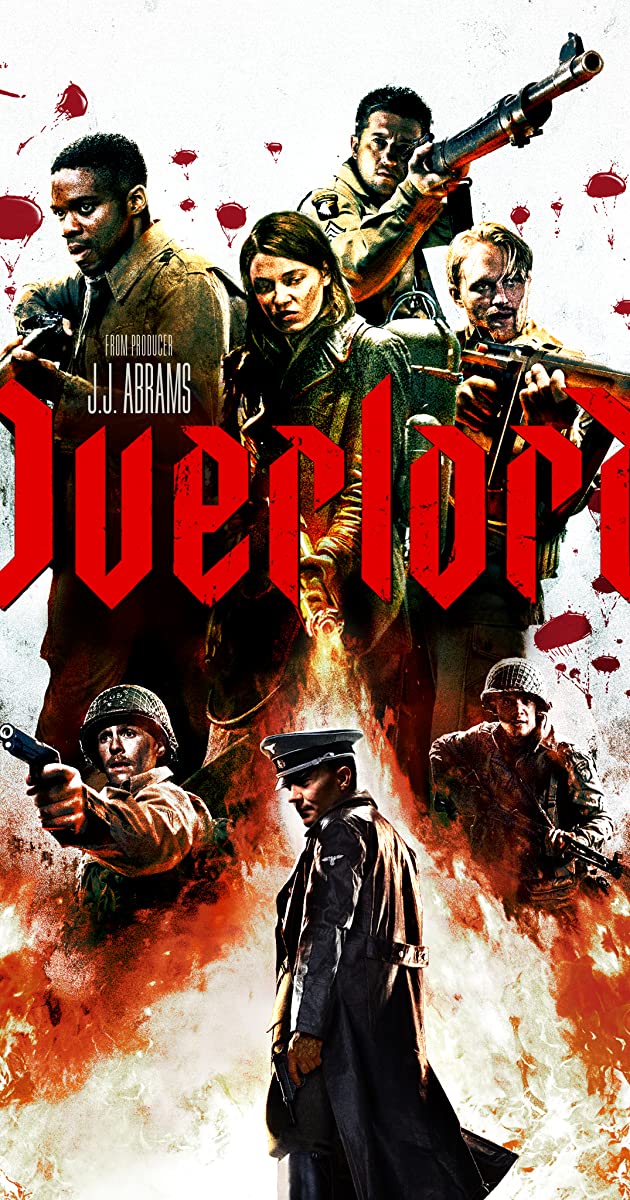 Overlord is pretty much a war film, but it certainly has its own horror elements inside. Directed by Julius Avery, the film revolves around a war where the American soldiers are dropped down to destroy a radio transmitter. However, as they all get closer to their target, they'll realize that the nazis have something more sinister cooking up in the village that they occupied – something beyond human and life!
IMDb = 6.6/10
Rotten Tomatoes = 81%
20. Rosemary's Baby (1968)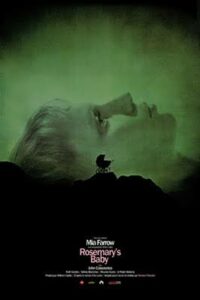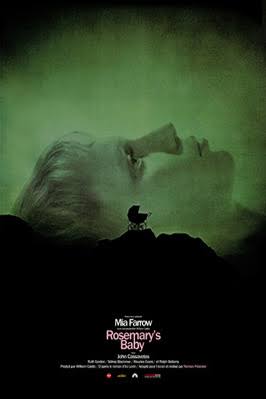 Coming to the final movie, Rosemary's Baby is the oldest one that we've compiled in this list. Despite the fact that it's old, the film is still a masterpiece to date. Directed by Roman Polaski, this horror movie starts off as Rosemary and her husband moves into a new apartment. Little did they know the minds of the people around them, her neighbors of a sinister cult will plan and try to use the child shes's pregnant with for some satanic cause.
IMDb = 8/10
Rotten Tomatoes = 96%
With that, we're through with 20 of the best horror movies to date that are streaming right now on Amazon Prime. Although we've included them based on reviews, personal opinion and interests were also given part while compiling the list. That said, we hope reading the article above has equipped you with some bit of information. Please let us know by commenting down below if you have any further queries regarding the same.
Also, check out our iPhone Tips and Tricks, PC tips and tricks, and Android Tips and Tricks if you've got queries for it or want help. Thank you!