Websites like Omegle lets you interact with other people worldwide, like Omegle. You can interact with others in two modes: Chat or video conference. The website won't reveal your identity and is anonymous, but your IP is exposed if you don't use a VPN. Since its launch, Omegle is filled with a lot of spam bots and fake profiles. So it's natural for people to look for other best Omegle Alternatives for satisfying their anonymous chatting space.
Only people over 13 years are allowed to use websites like Omegle. Anyone under 18 years needs parental guidance, and if the user is careless, then there is a chance of data theft or any other threat to the user. In this article, let's talk about a few alternatives to Omegle. These sites work just like Omegle and might have more features than Omegle.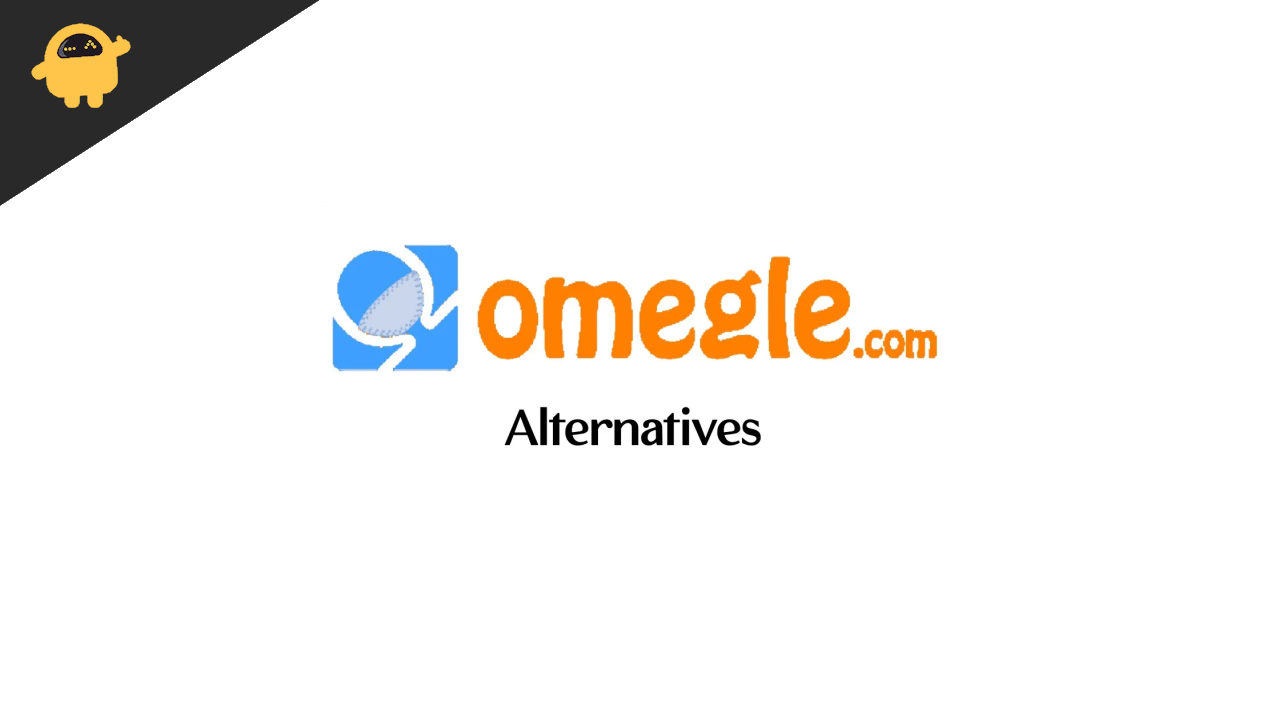 Best Omegle Alternatives 2023
Before checking out these online anonymous chatting websites, please note that these websites do keep track of your IP address and are not completely anonymous. So please watch your actions & decorum on these websites.
1. Chatroulette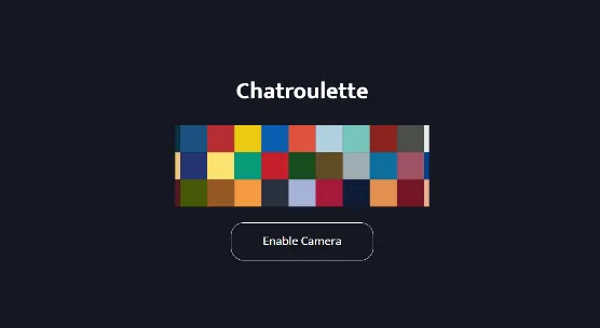 Chatroulette is a popular site like Omegle, which lets you interact with random people over the internet. You need to give your camera access for this site to work.
This site uses the peer-peer connection, which protects your privacy. You can use filters to match with strangers with similar interests. The best thing about Chatroulette is that its matching algorithm is perfect, and you usually get strangers according to your interests. Also, you don't need to register before using this website. Chatroulette is a free-to-use website.
2. iMeetzu

iMeetzu is a fantastic website like Omegle, where you can interact with strangers worldwide. This site has features like Omegle, where you can interact through chat or video. You can have interactive sessions through chat rooms.
You have to give your camera permission to use this website. Use a VPN to protect your privacy. Please don't use this website if you feel unsafe interacting with strangers. iMeetzu lets you have team chats while live broadcasting, see photos, etc. You don't need to create a profile to do all this. Just open the website and start using it right away. iMeetzu is a free-to-use website, and they also have an Android application.
3. MeetMe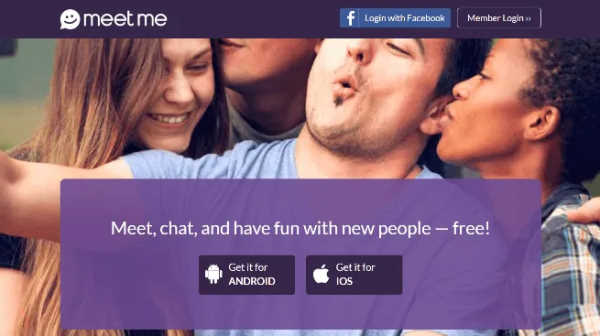 MeetMe is a similar website to Omegle. But, on this website, you must register yourself before using it. This website allows you to send messages, Live chat, and stream; it is more like a social media website.
This website allows you to search for people online and chat with them. MeetMe has over 100 million monthly active users. You can also enter your location to match with strangers from your location. There is an Android app available for MeetMe. The website or the app is not free to use, and you have to pay 100$ before using it.
4. Emerald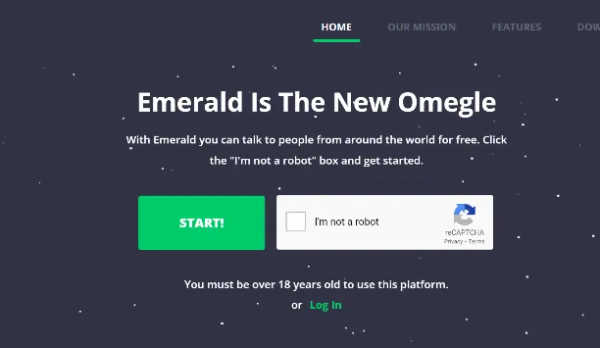 Emerald is a unique live chatting platform. It is one of the best alternatives to Omegle. If you want a website with the best user interface, try using Emerald, which guarantees a smooth user experience.
In 2020, Emerald experienced a high demand because of their fast matching algorithm and beautiful UI. One of the cool things about Emerald is that they are bots-free, unlike Omegle, where you experience a lot of Bots. Emerald is a free-to-use website.
5. YouNow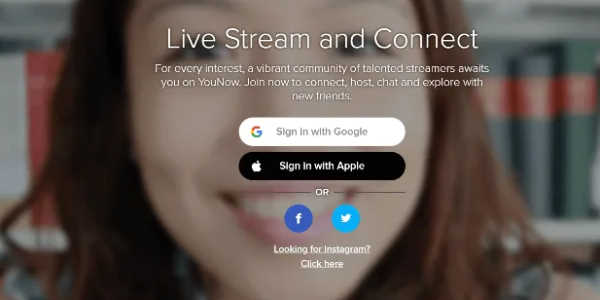 YouNow is a live-streaming website similar to Omegle. You can live stream or interact with other live streamers on this website. If you want to build a fanbase here, you can increase your followers.
To use YouNow services, you must register before using this website. You can use your Twitter or Facebook account to register yourself. YouNow is not a One to One chatting platform but to Many chat platform and is very popular these days, so make sure to try it. You can access the YouNow services through their website, Android App or iOS App. You have to either pay $1 to 350$ for a one-time purchase or choose a 5$ a-month subscription to use YouNow services.
6. ChatRandom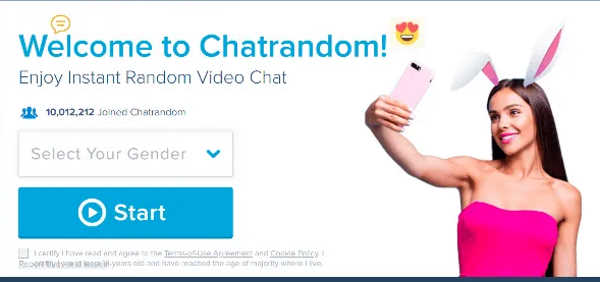 ChatRandom is a website launched in 2011 and is still quite famous. It has over 1 million active users monthly. You can use this website to chat with strangers or practice communication skills. You need to register yourself before you start using this platform.
This website maintains its security standards and punishes people who abuse them. ChatRandom is very strict about bullying and abusive people. If you come across people like them, report them. There are some cool face filters available on this website. ChatRandom is an entirely free-to-use website and a great alternative to websites like Omegle.
7. Camsurf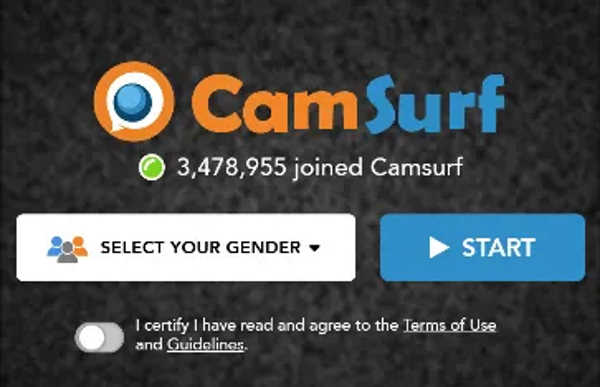 Camsurf is a one-on-one video chat app like Omegle. You can apply filters to meet strangers who have similar interests to you. Who knows, you might find your other half here. The filters include language, country, location, hobbies, etc.
You can use this website on Desktops, Android and iOS. It has an over 10 million user base. The Camsurf services are entirely free to use, so make sure you check them out.
8. TinyChat

TinyChat is a fantastic alternative to Omegle. It allows you to create or join chatrooms and interact with strangers. You can also invite your friends to have a chat.
There can be at most 12 people in 1 chat room, and You can use the TinyChat services through their website, Android App or iOS App. If you are bored with your old friends, try making some new ones from the other side. These are free-to-use services; however, you can buy a subscription to access premium features.
Conclusion
These are some of the best alternatives for Omegle in 2023. Please remember that you must be above 13 years old to use these services. Use a VPN if you don't want to lose your anonymity. If you have any queries about the article, feel free to drop a comment and let us know your favourite Omegle alternative website.