Valorant is one of the great shooter games I've ever played; it's got amazing mechanics, and you'll become addicted immediately. I think it's a better CSGO with amazing hero abilities, amazing guns and maps, and an amazing anti-cheat system. You will get the hang of it once you control the recoil.
Players can't track their performance in Valorant because this game has no such feature. In fact, you can't even check the very basic stuff, such as your playtime. As of this writing, Riot hasn't given us any built-in way to analyze the meta and determine the best agents for a particular patch.
Players can be sure a third-party developer will provide the feature they're asking for if a mainstream developer doesn't. And guess what? This guide has mentioned some of the best Valorant stat trackers websites. So, let's take a look at them.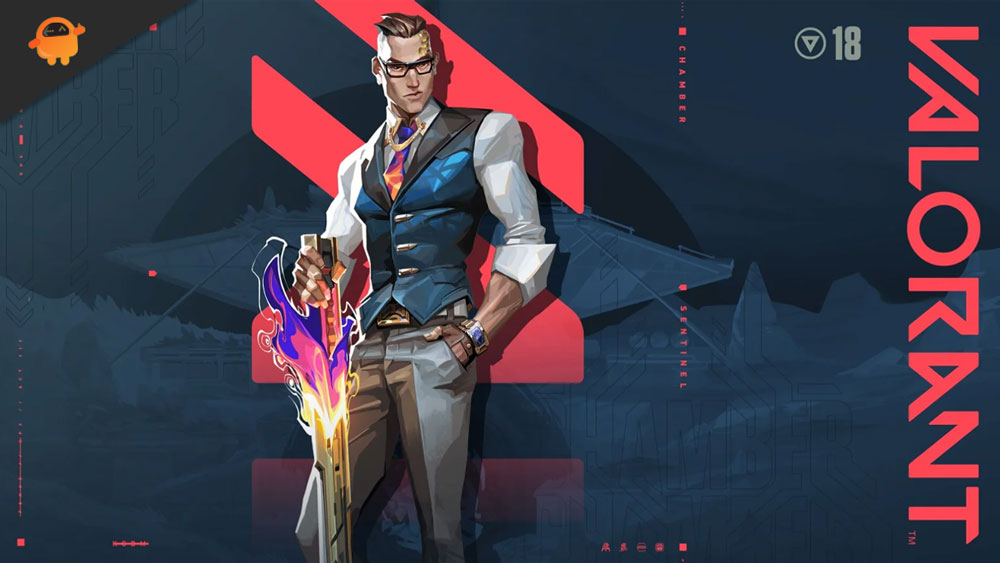 List of Some Top Best Valorant Stat Trackers
So, here are some of our top best Valorant stat trackers list. Make sure to read this guide until the end in order to know detailed information about them. So, let's get started with them: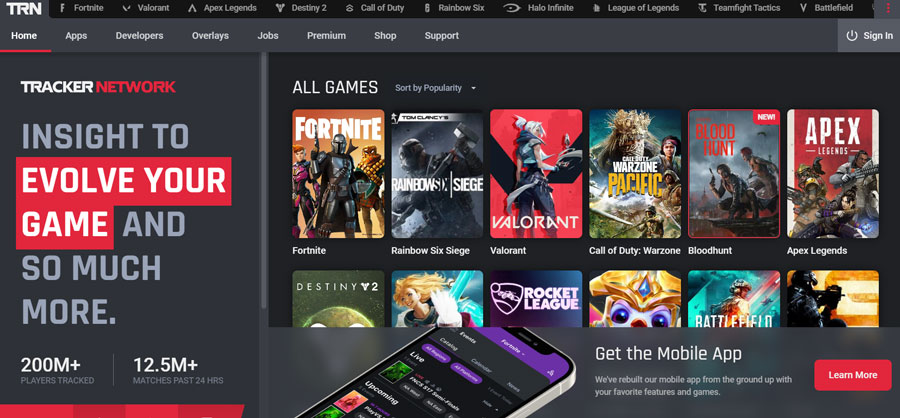 Tracker.gg is another brilliant Valorant stat tracker that I absolutely love. The unique aspect of this Valorant Tracker is the public guides. If you found some sick peek spot, a weird Viper lineup, or maybe just found the shock dart bounce of your life, you can post the guides to Tracker.gg.
Other players will get an extra trick or two up their sleeves while you'll earn unique awards for your profile. This is what makes Tracker.gg special. The stat tracker comes with its own dedicated mobile app, which isn't something you'll find in most Valorant stat trackers.
Tracker.gg is perfect if you just want to learn a bit more about Valorant on the go. Using Tracker.gg is like using a Valorant stat tracker, but with more personal data. This will help you identify your game strengths and weaknesses, so you can go from strength to strength.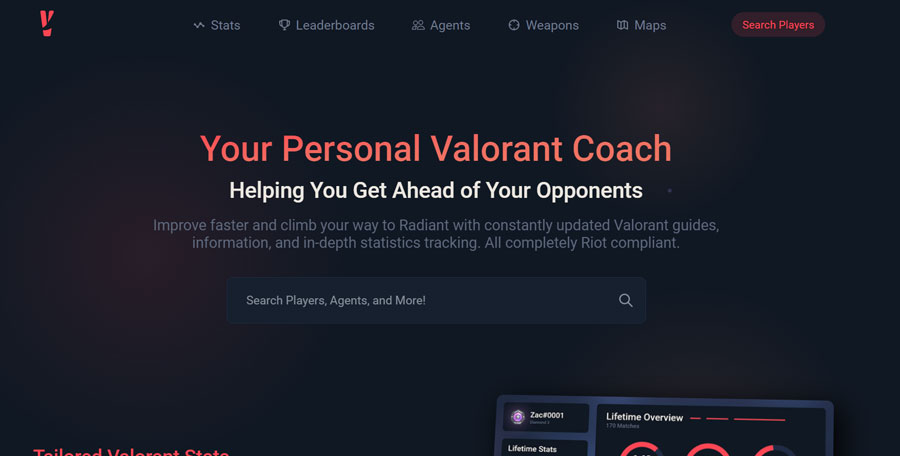 With ValorantStat.xyz, you will be able to maximize your skill to win matches by highlighting the importance of individual playstyles. The information includes everything from the performance you've demonstrated on specific maps to the weapons and team compositions you've used.
Your gameplay should also focus on certain aspects. Moreover, ValorantStats.xyz generates insights after every match using its advanced algorithm technology. You can see a comparison between your previous and current game. It will also tell you what was good and bad and how well you performed.
#3 Mobalytics
Mobalytics is a gaming assistant and stats tracker for VALORANT. The service also covers such games as TeamFight Tactics, League of Legends, Legends of Runeterra, and Lost Ark. Thanks to the exclusive system called Gamer Performance Index (GPI), gamers can get an in-depth analysis of their statistics and analytics from every match they play. It allows gamers to track their performance and understand how they can improve their gaming experience. The stats tracker also provides personalized advice on how to improve their skills and strategies, as well as giving insights on how to counter opponents.
Mobalytics is changing the way gamers play. With provided data, gamers can easily identify their strengths and weaknesses. Mobalytics also always tracks the latest in-game updates and adjusts the analytics system to help players get maximum from each gaming session, making it easier for them to get better at their favorite games. With its intuitive design, Mobalytics makes it easy for gamers to track their progress and stay ahead of the competition.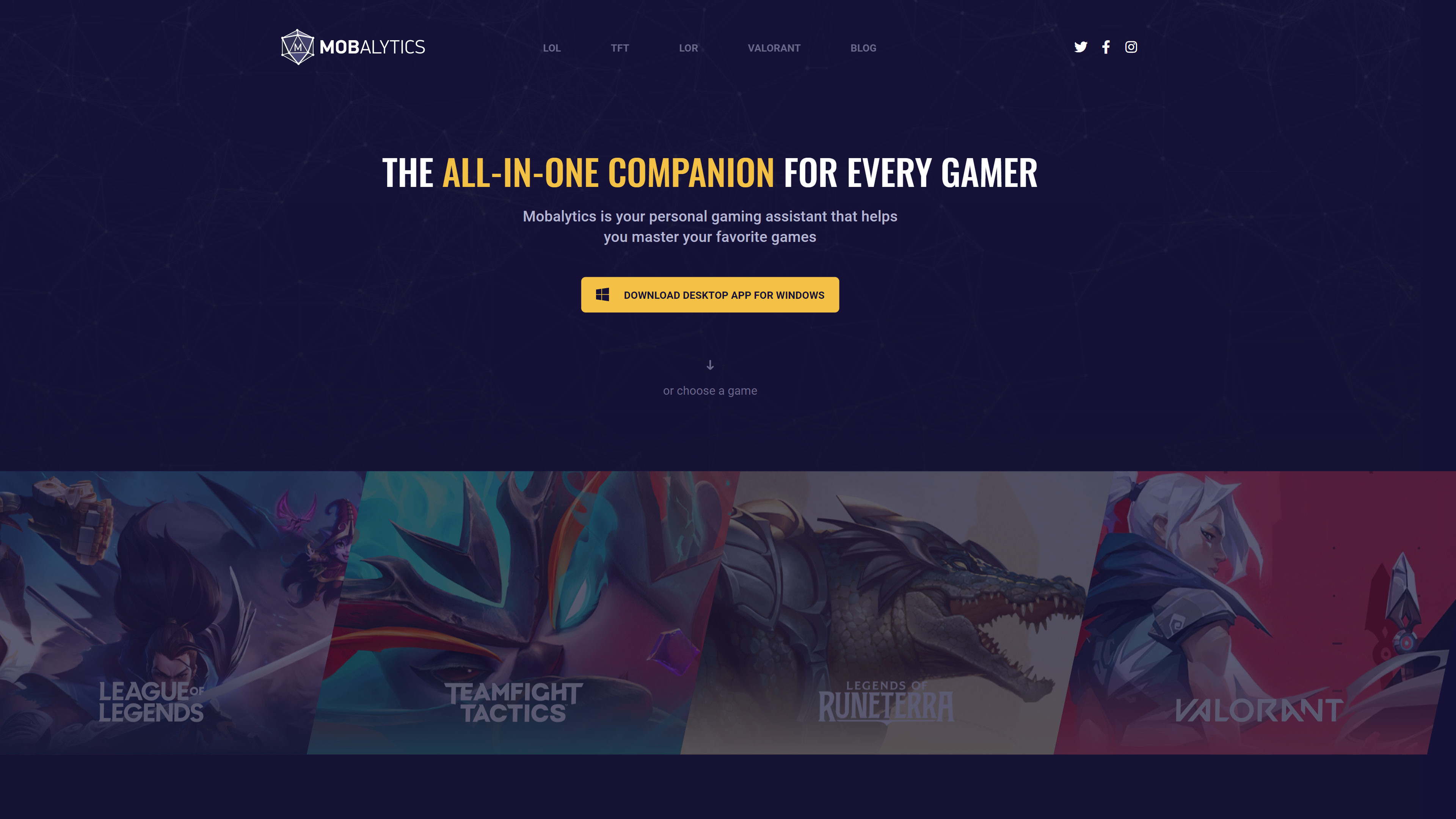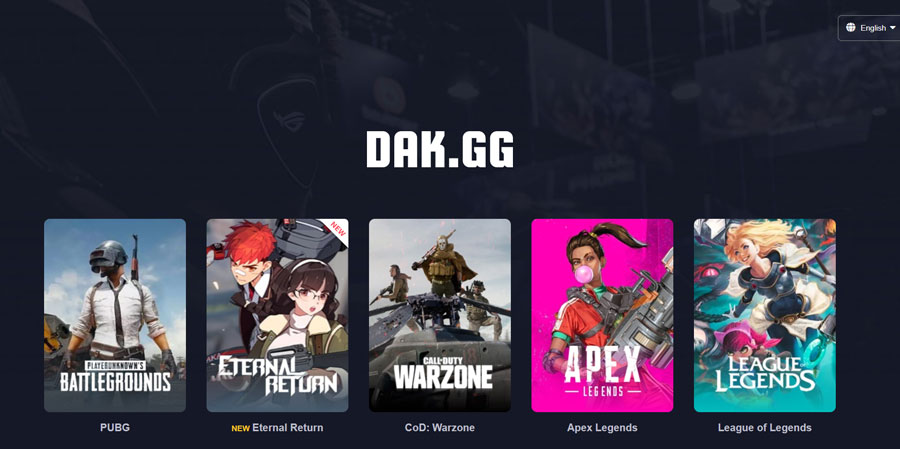 Valorant stat tracker Dak.gg is decent. Blitz and Tracker are offering more features to players, but it lacks some of them. The tool provides a lot of information, such as how well your recent matches have been going, how often you won, how much damage you dealt, and how many kills you had.
Furthermore, Dak.gg also provides global statistics, such as agent pick rates, win rates, first blood percentages, and KDAs. Also, the agent comps were one of my favorite features in Dak.
Whenever a patch is released, it provides an analysis of the most successful agent compositions. Every 24 hours, this data is updated for you so you can see the newest meta picks in real-time.
Overwolf is a pretty popular name in the field. There are a lot of competitive games that use this tool, such as Dota 2, CSGO, etc. The Overwolf platform also incorporates a large number of community guides from around the globe that you can access to learn secret tips and tricks from other players.
You can calculate your chances of winning with Overwolf's real-time statistics. Although Overwolf lacks a lot of functionality, it is still a good tool. Valorant Tracker's real-time stats are what make it stand out from other tools. You'll see each player's K/D percentage, win percentage, and recent Win and loss record once you enter the agent select screen.
The instalocking Reyna test is a great way to determine whether it's worth it or if it'll just cause grief. Additionally, every player's rank is displayed. Valorant Tracker, however, requires permission from each player on your team in order to display detailed stats.
Through Blitz, you are guided through every stage of your path to the top, making challenging games easier. There is no doubt that the Valorant Stat Tracker is one of the best available today.
It must be downloaded first and then kept running while playing Valorant before you can use it. If you are logged into a Valorant account, Blitz will connect it immediately.
You can connect your account to the Blitz app by logging in while the app is open. In Blitz, you can find maps, agents, and weapon stats within the database.
A constant stream of information is provided about the top agents throughout all ranks, their success rate on specific maps, and the best team configurations. Apart from worldwide statistics, Blitz also provides a comparison of your recent matches and previous matches, along with shot percentage accuracy.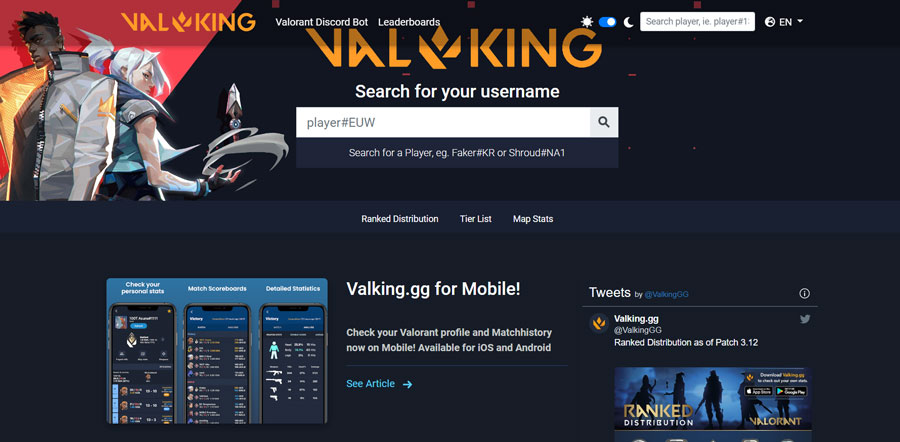 It's easy to access your profile with Valking at any time. Valking is designed for mobile devices; it becomes easier to track your Valorant stats. Furthermore, Valorant offers a number of global statistics, including Ranked Distribution, Agent Winrates, Tier-Lists, and agent attackers/Defender Winrates. Every few hours, global statistics are updated, so be sure to check them after a patch.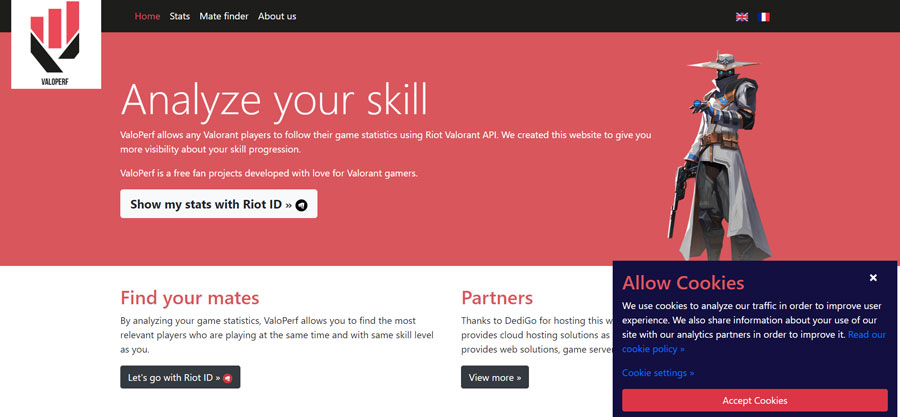 As part of the Riot Valorant API, ValoPerf was created to give Valorant players more insight into how they are performing on their skill improvement. They allow Valorant players to track progress through their game statistics. As a matter of fact, many websites don't provide anything other than actual player statistics today, which is a critical factor.
So, that's our recommendation on the best Valorant stat trackers websites. We hope that you find this list helpful, and now you get an idea of how good you are doing on Valorant. But, in case you want any information regarding this topic, comment below and let us know.