With the help of Google Home devices, you can ask the Voice Assistant to do just about anything that is connected to the internet. For instance, you can turn ON/OFF lights, fans, control your music system, and was made by Google to compete with another voice assistant, Amazon Echo. You can trigger your Google Home device by saying Ok Google! or Hey Google! and can make it perform certain basic tasks as mentioned above or searching the internet or your calendar etc. But sadly, there are certain instances where you are facing issues where the volume of your Google Home speaker.
However, there are multiple ways via which you can change the volume of your Google Home speaker, for instance, touch controls, voice commands and with the help of the Google Home app. And if your Google Home speaker is changing and you are looking for ways to fix it then you are at the right place as in this post, we will guide you on top ways to fix Google Home volume keeps changing issue. Google Home device is not to be blamed here as Amazon Echo and other voice assistance devices also suffer from such issues that need troubleshooting. So, without any further ado, let us get straight into the article itself: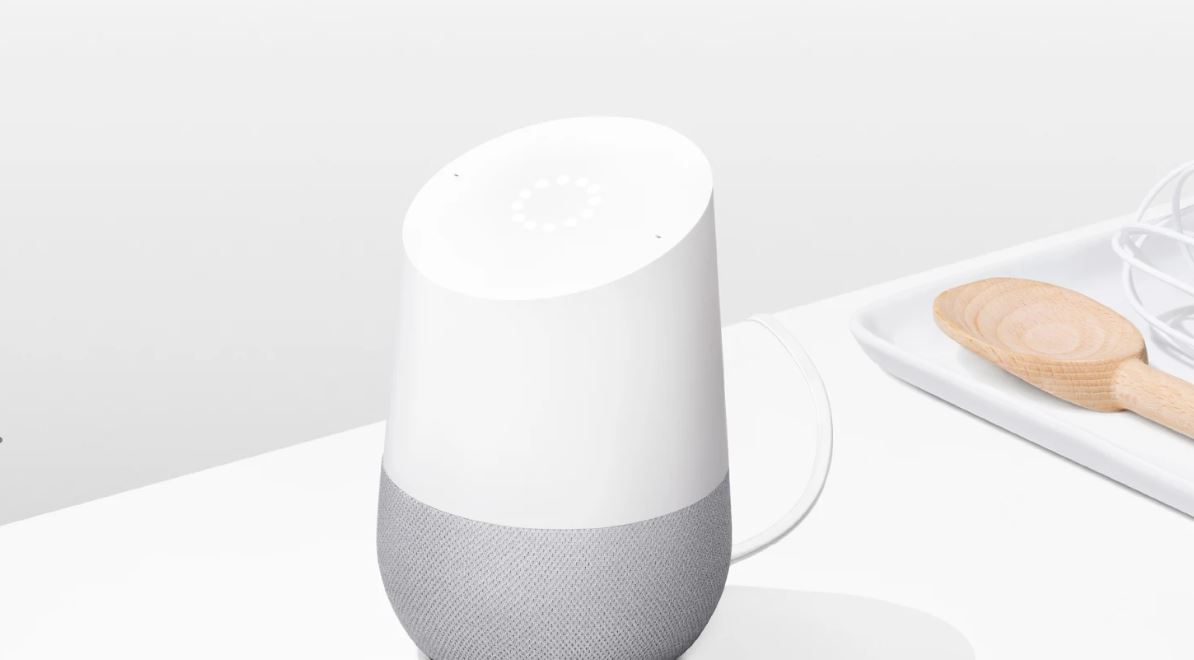 Best Ways to Fix Google Home Vol­ume Keeps Chang­ing Issue
Below are the best ways to fix the Google Home volume keeps changing automatically on Home Max, Mini, and Nest.
Restart Google Home
One of the common fixes that you can apply to fix this issue is to restart your Google Home device. To do so, unplug your Google Home for near about 20 seconds and then plug it in back. This tweak is the most workable method that you can make use of for fixing the Google Home volume keeps changing issue on your device.
Make Sure Google Home is Clean
Since there are touch buttons for changing the volume on your Google Home then, you should try cleaning your device. There can be some dust particle that has deposited on the capacitive sensor and forcing it to change the volume. Take a cloth and clean it.
Stop casting to other devices
Make sure that you are not casting your device to other media devices because it can very well be the reason that your Google Home's volume is frequently changing. What happens is your casted device is being set as the default device and volume is controlled from that device for your Google Home. To stop casting simply say "Okay Google, play music" or tap on the app and navigate to your speaker and stop casting.
Set a Different Alarm Volume
There are separate options to set volumes for your music playback and alarms on your Google Home speaker. To change the alarm volume head to Google Home app>>Google Home device>>Settings>>Alarms & timers.
Check Night Mode
There is an interesting feature on the Google Home Speakers that automatically lowers the volume at night. The feature we are talking about is the Night Mode feature. As the name goes, it is useful during the nights where you do not want to disturb others. And if it is turned on then the volume on your Google Home speaker would be lower. To check head to
Google Home app>>Settings>>Night Mode>>Disable Night mode
.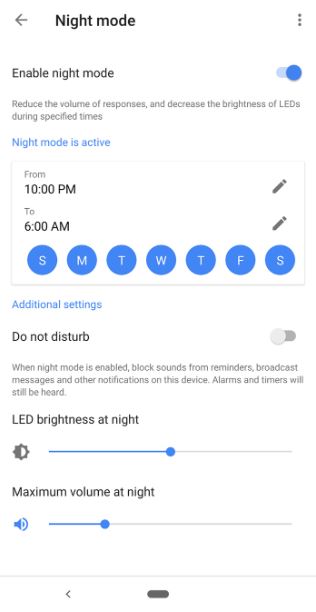 Check Volume Under Routines
With the help of Google Routines, you can perform multiple tasks on your Google Home speaker. And there might be a Google Routine that is causing the volume to change. To check head to
Google Home app>>Routines>>Manage routines
and then check whether any of the routines are changing the volume automatically.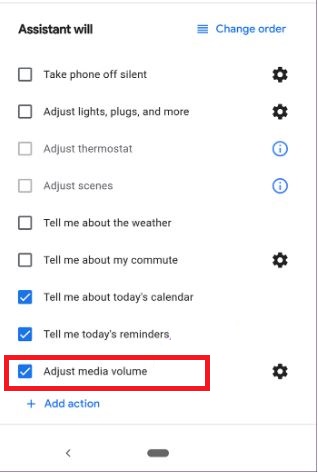 You can also go ahead and update the apps associated with the Google Home speaker because a bug might be causing the issue on your Google Home speaker and changing its volume automatically. It is recommended to keep your apps updated to avoid such issues. So, there you have it from my side in this post. I hope you guys liked this post and were able to rectify volume keeps changing on your Google Home speaker. Let us know in the comments if you were able to check which setting on your Google Home speaker is causing the volume change issue and if you come across any issues while following any of the above-mentioned methods. Until the next post…Cheers!