Battlegrounds Mobile India (BGMI) is the reprised Indian variant of PUBG Mobile that has been launched exclusively for PUBG lovers in India. To recall, PUBG Mobile did ban by the Indian Government back in September 2020 due to data leaks and users' privacy issues. Even the BGMI also got banned multiple times since it was released but now it's available for everyone once again. Meanwhile, some players are experiencing the BGMI Unknown Error Code 1: Please Restart and Try Again on their mobiles.
So, if you're also one of the victims to encounter such an error then don't worry. Just like PUBG Mobile, BGMI becomes quite popular and attractive in India among mobile gamers but it obviously requires enough storage space & a stable internet connection to run properly. Though Krafton is working hard to comply with all the terms and conditions regulated by the Government of India apart from providing stability fixes or bug fixes, it seems that there are still a couple of errors troubling a lot of players.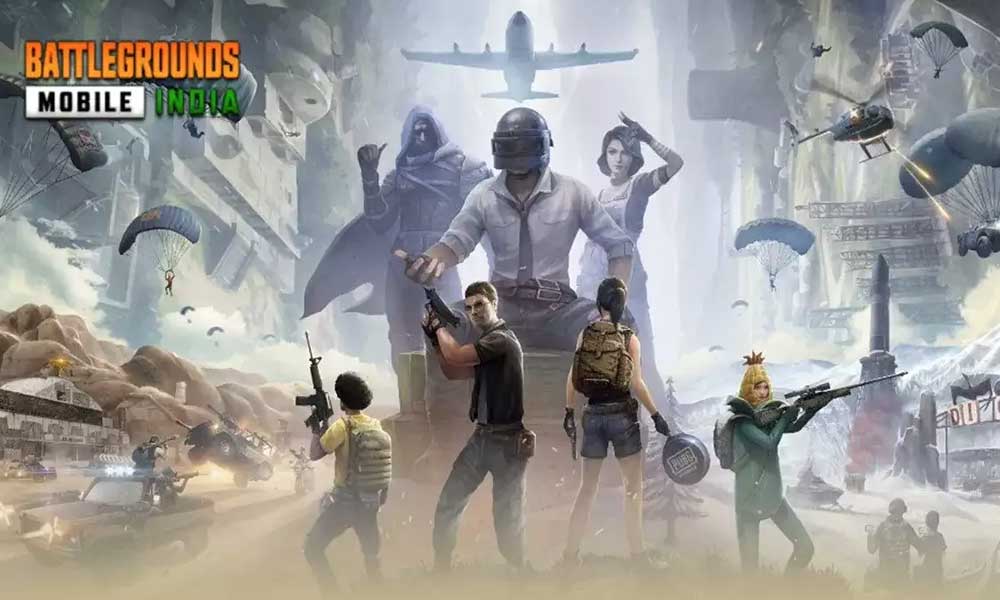 What is BGMI Error Code 1?
Well, there is not a single doubt about Battlegrounds Mobile India (BGMI) being a specially tailored mobile game for Indian gamers as an alternative to PUBG Mobile. Whereas the game servers are sometimes going through rough patches and the in-game glitches or stutters are still there. But players are still getting the error message 'BGMI Error Code 1' or 'Server is busy, please try again later.' Now, you should understand that this error appears due to server downtime or overload.
Additionally, internet connectivity issues might also occur the Error Code 1 in some cases while trying to launch BGMI. Sometimes accessing the game using illegal or incompatible platforms like PS emulators might also trouble you a lot. The chances are also high that you're either trying to play the game from a different region or using the VPN access to launch BGMI by connecting to another country. So, do keep in mind that BGMI is only available in India.
Fix: BGMI Unknown Error Code 1: Please Restart and Try Again
Fortunately, there are a couple of potential workarounds mentioned below that should come in handy to fix the unknown error code 1: please restart and try again. Make sure to follow all methods one by one until the problem gets fixed. So, without further ado, let's jump into it.
1. Restart the Mobile
Before doing anything else, you should restart the mobile device to ensure there is no issue with the temporary system glitch or cache data. Sometimes rebooting the smartphone or tablet can help in fixing the error codes.
2. Check the Internet Connection
It's also worth recommending checking out the internet connection properly at your end before going to any other conclusion because a poor or unstable network can trigger such issues a lot. In case, you're using a mobile data connection then ensure to switch to Wi-Fi to get a faster data speed and lower ping latency.
3. Update BGMI
BGMI is already available on both Android and iOS platforms so Android & iPhone/iPad users can easily install this game. Krafton frequently pushes new updates to the game to include fixes and additional features. So, if in case, you haven't updated BGMI on your mobile device then make sure to update the game manually. To do so:
For Android:
Open the Google Play Store app > Tap on the hamburger menu icon.
Next, tap on My Apps & Games > Check if the BGMI update is available or not. [Google Play Store Link]
If so, just tap on the Update button next to the app and wait for it to install.
Once done, make sure to open the BGMI game, and check for the issue. [You can also restart your handset to refresh the system and app data]
For iOS:
Open the Apple App Store on the iPhone.
Now, tap on the Profile Picture icon from the top-right corner.
Scroll down a bit to see which apps are available for update.
Check whether the BGMI game update is on the list or not. [App Store Link]
If the app is there, then make sure to tap on the Update button.
Wait for the installation process to complete.
Finally, launch the BGMI game, and check if the startup crashing problem is still bothering you or not.
The outdated version of the BGMI application can cause the "Unknown error code 1. Please restart your device and try again".
4. Don't Use VPN
Try not to use any VPN while playing BGMI to avoid any kind of conflicts with the server connectivity or ping delay issues. If you're using a VPN and it's connected to a different country rather than India then BGMI might not run or throw out such errors.
5. Free Up Storage Space and RAM Usage
It's also suggested to free up some storage space as well as the RAM usage on your smartphone to ensure there is no issue with the BGMI game launching. Sometimes conflicts with memory usage or storage space can cause several issues whatsoever. Try clearing other running applications from your device.
6. Clear BGMI Cache and Data
If in case, you're trying to play BGMI on your Android device then try clearing the app cache data and the storage data from the settings menu of the game application to refresh glitches. Sometimes outdated or corrupted app cache data can also cause several issues whatsoever.
Note: There is no option to do this on iPhone. Only a simple restart will do the job.
Go to the device Settings menu > Head over to Apps & Notifications.
Now, tap on See All Apps > Tap on BGMI under the App info section.
Open the app info page > Tap on Storage & Cache.
Next, tap on Clear Cache > Once done, tap on Storage & Cache.
Then tap on Clear Storage.
7. Force Stop and Relaunch BGMI (Android)
The chances are also high that the startup crashing issue with the BGMI game on your mobile device is happening because the game is already running in the background. In that scenario, you can manually perform a force stop of the app and relaunch the game application to check if that fixes the issue or not. To do this:
Note: You can simply close the game and reboot the iPhone to do this method easily. There is nothing extra to perform.
Go to the Settings menu on your Android device > Go to Apps & Notifications.
Tap on See All Apps > Tap on BGMI under the App info section.
Next, open the app info page > Tap on Force Stop.
If prompted, just confirm the task.
8. Update the System Software
Make sure to update the software version on your handset to reduce several issues and compatibility issues with third-party apps. An outdated device software can cause BGMI Unknown Error Code 1: Please Restart and Try Again issue with the application. To do so:
Go to the Settings menu on the device.
Go to the Software Update option.
Tap on Check for Updates.
If there is an update available, make sure to install the update.
Once done, reboot the device, and check for the error again.
9. Don't Use Any AdBlocker Application
Last but not least, do not use any kind of adblocking application on your mobile device because it can also prevent the game files or the game resources to run properly which results in the BGMI Unknown Error Code 1: Please Restart and Try Again issue. Even if you're an avid user of adblocking, temporarily disable the adblocking option and then check for the issue again.
10. Contact BGMI Support
If none of the workarounds did come in handy then make sure to Contact BGMI Support for further assistance because only the game developers or support team can check the root cause of the error code. Additionally, they'll be able to investigate the issue and try fixing things in the upcoming update. It'll be better to provide all the required details like a brief description, screenshot, error message, or screen recording so that developers can check the same.
That's it, guys. We assume this guide was helpful to you. For further queries, you can comment below.