Windows is the most commonly used operating system out there used by huge organizations. Since Windows is so popular, every hacker target windows operating system to exploit. However, windows have provided much more security to avoid any exploitation. Bitlocker is one of such security feature in Windows 10. However, many users are reporting Bitlocker Fatal Error 0x00000120 on Windows PC. This is a major issue faced by many people who have no idea how to fix the issue. There is no general fix t the problem, but there are some troubleshooting steps that you can take to fix the problem.
If you are using Windows, then you can use Bitlocker to encrypt all your data or disk in AES and XTS encryption algorithm in Cipher block chaining with a 128-bit and 256-bit key. After encryption, only you will have the key to access all your data/disk. The feature is very great and convenient for security purposes. However, it has a few bugs. One of the common issues users face is the Bitlocker fatal error 0x00000120. The error may cause due to the corrupt files, USB, Keyboard, mouse, Wi-Fi, etc. devices due to boot issues. There is none definite method to fix the issue directly, but there are a few solutions that you can tweak and resolve the Bitlocker fatal error. After realizing the error, you can connect/disconnect external devices, scan or cleanup the disks, update windows, repair registry, and restore your system.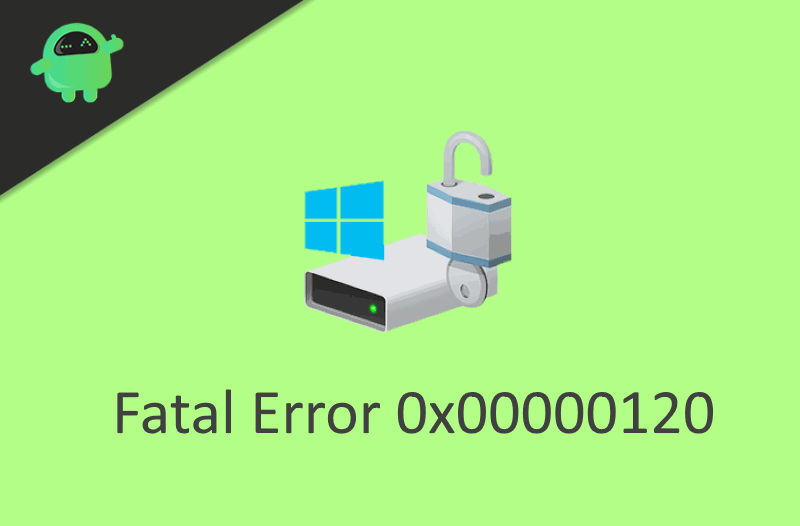 What is Bitlocker Fatal Error 0x00000120 In Windows 10?
The Bitlocker fatal error 0x0000012 occurs during boot, and it shows up a blue screen with the code Bitlocker Fatal Error Stop or 0x0000012. After the error appears, your computer crashes. This error is caused due to a corrupted file system, changes in the boot order of hard disks in BIOS, and connecting or disconnecting of the hard drive on your computer.
Failed recovery of Bitlocker Drive Encryption causes the Bitlocker Error to show up, Bitlocker can encrypt a whole disk, during encryption if it encounters with corrupted files the algorithm get messed up. Thus, it corrupts your encryption. Therefore, it is a severe security issue, so Windows prevents you from accessing it hence it shows Bitlocker fatal 0x00000120 error.
Also Read: How to Fix If BitLocker Fails to Encrypt Drive
How To fix Bitlocker Fatal Error on Windows PC – 0x00000120
Try these following solutions to resolve your Bitlocker fatal Error 0x00000120 issue.
Solution 1: Disconnecting external devices and performing Disk cleanup/Scan
Firstly, disconnect all the secondary devices like Wi-Fi adapter, USB, external hard disk, etc. Make sure that there are no external accessories attached to your computer. Now, follow the steps mentioned below to perform a disk scan and cleanup.
Step 1) Click on the Computer icon on the Desktop icon, select the C drive, right-click on it and go to Properties.
Step 2) On the properties window, click on the Tool tab and click the Check button under the error checking section to scan your C drive.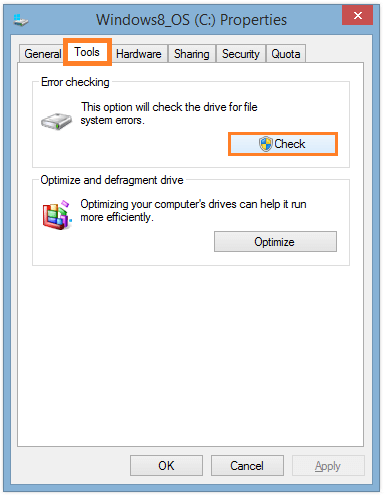 Step 3) After the scan, a prompt will appear with the scan details, it will also have an automatic fix error option. You can try the automatic error repair feature for troubleshooting. However, if that didn't help, then you can proceed to Disk cleanup, just type Disk Cleanup in the windows search bar and click the Disk Cleanup app option.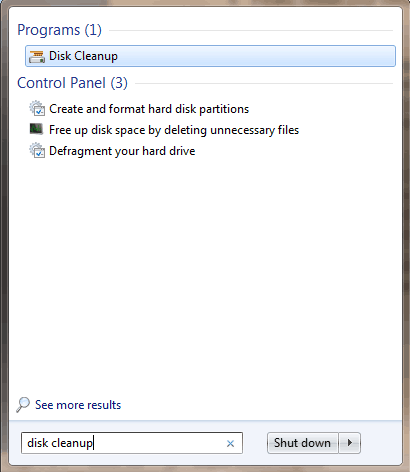 Step 4) Wait for a while; the app scans your drive.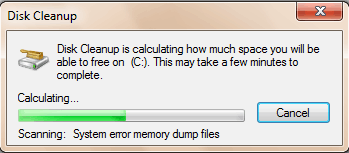 After scanned, a prompt will appear, check all the options, and click on ok.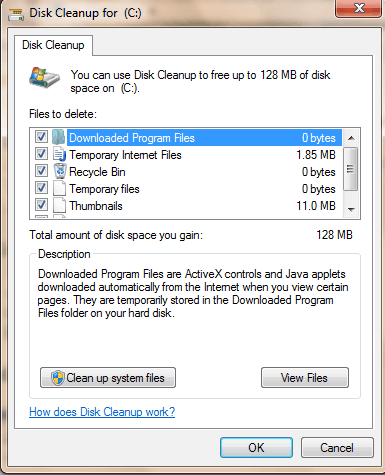 After that, click on the Delete Files option if a prompt appears.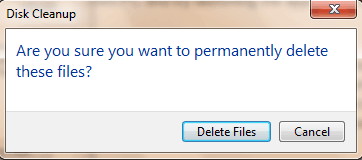 Solution 2: Running SFC scan
System File checker scan will scan your system files, and it will repair the corrupted files, follow the steps to perform an SFC scan.
Step 1) Type cmd and right-click on the command prompt app and select Run as an Administrator.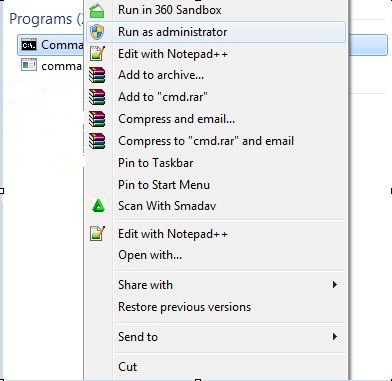 Step 2) Type the command sfc / scannow and press Enter on your keyboard.
sfc /scannow

Step 3) Restart your computer and see if your issue has been resolved.
Solution 3: Disabling Bitlocker
If the error is caused due to some configuration error or some application glitches, then try to disable and able the Bitlocker to resolve the issue.
Step 1) In the Windows search bar type cmd, right-click on the application and select to run it as an administrator.
Step 2) Type the command manage-bde -off X: and press Enter on your keyboard. Instead of X type your hard drive address.
manage-bde -off X: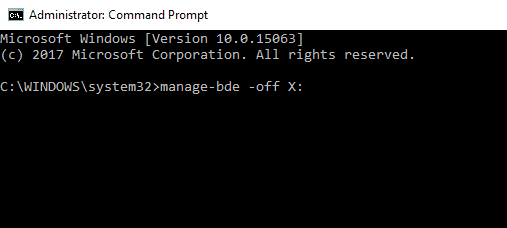 The decryption process will start now. Wait until your disk is decrypted and see if this resolves your issue. To turn on the Bitlocker, just type the same command only instead of Off type On.
Solution 4: Updating or Restoring your Windows
If your windows update was unstable or if your version is outdated, thus can cause the fatal error, so either you have to update your Windows or roll back to the previous version. Follow the steps mentioned below to do that.
Step 1) Open up the Windows settings and go to Update & Security. On the left pane of the Window, click on the Windows Update and click on the Check Update button on the right side of the window to update the Windows.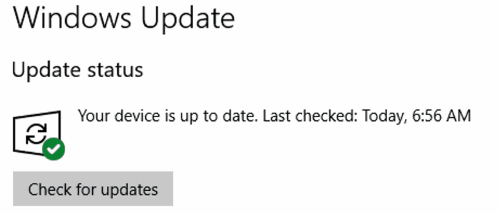 Step 2) Now, to reset or restore your Windows click on the Recovery option on the left side and click the Get Started button. A prompt will appear, select the option according to your desire if you wanna keep settings files, etc. or you don't want to. Click ok, after that, your system will reboot and will be restored to the previous restore point.
Conclusion
Though there is no definite way to fix the Bitlocker 0x00000120 error, there are these solutions that you can try. However, if none of this works, then it is possible you are having a BIOS issue. So you will have to reset your computer BIOS to fix the issue. In case you feel trouble in following any of the above methods, then you can comment down below. Our technical team will be ready to help you out.