Borderlands 3 is one of the action role-playing video games that come under the first-person shooter genre released in 2019, developed by Gearbox Software, and published by 2K Games. It's available for most popular platforms like Windows, PS4, Xbox One, Google Stadia, and Macintosh. After a new update, several players are reporting about Borderlands 3 Low FPS Drops on their PC and want to increase performance.
If you're also facing the same issue on your PC with frame rate drops and stutters during the gameplay, then you're not alone. It's recommended to follow this troubleshooting guide completely to easily resolve such an issue.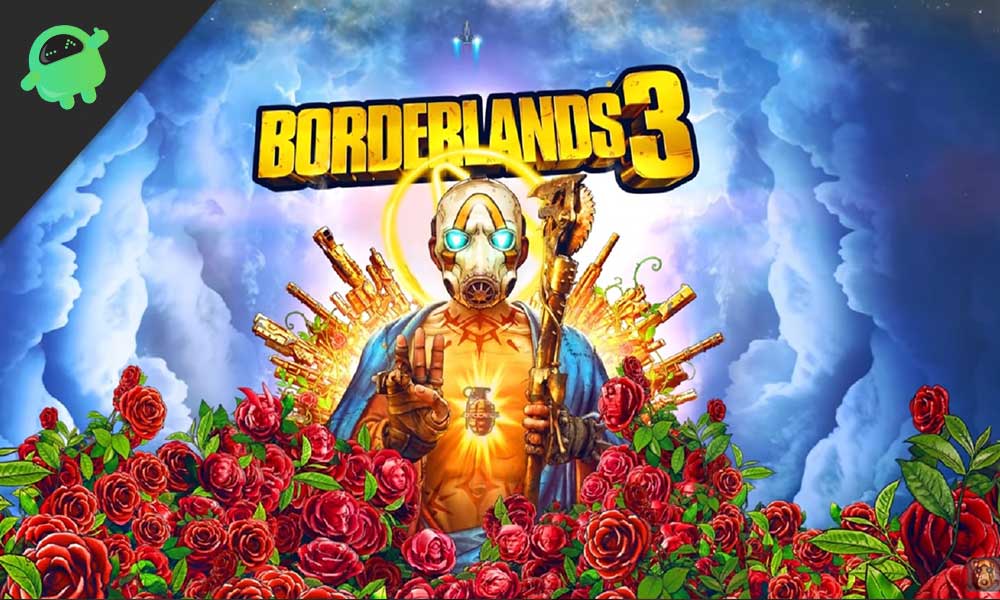 Fix Borderlands 3 Low FPS Drops on PC | Increase Performance
We've provided all the possible workarounds below that should gonna come in handy for you. Just follow all the methods one by one until your problem gets fixed completely. So, without wasting any more time, let's jump into it.
1. Check System Requirements
Mostly the compatibility issues with your PC specification may cause such issues whatsoever. So, we'll suggest you check out the game's system requirements and your PC specifications properly before jumping to any conclusion. Here we've mentioned both the minimum and recommended system requirements for this title.
Minimum System Requirements:
OS: Windows 7/10 (latest service pack)
Processor: AMD FX-8350 or Intel i5-3570
Memory: 6 GB RAM
Graphics: AMD Radeon™ HD 7970 or NVIDIA GeForce GTX 680 2 GB
DirectX: Version 11
Storage: 75 GB available space
Sound Card: DirectX Compatible
Recommended System Requirements:
OS: Windows 7/10 (latest service pack)
Processor: AMD Ryzen™ 5 2600 (Intel i7-4770)
Memory: 16 GB RAM
Graphics: AMD Radeon™ RX 590 or NVIDIA GeForce GTX 1060 6GB
DirectX: Version 12
Storage: 75 GB available space
Sound Card: DirectX Compatible
2. Update Graphics Drivers
It's recommended to check out graphics driver updates on your PC so games and other graphics-intensive programs can run properly. To do so:
Right-click on the Start Menu to open up the Quick Access Menu.
Click on Device Manager from the list.
Now, double-click on the Display adapters category to expand the list.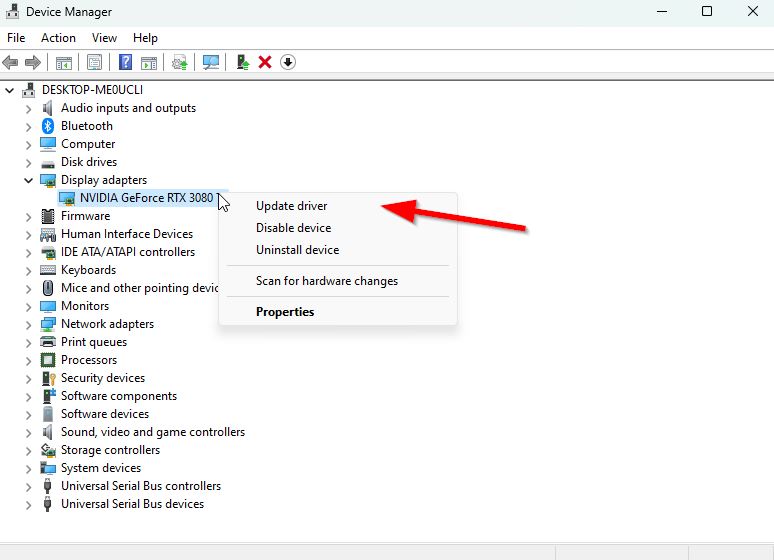 Then right-click on the dedicated graphics card name.
Select Update driver > Choose Search automatically for drivers.
If there is an update available, it'll automatically download and install the latest version.
Once done, make sure to reboot your computer to change the effects.
Alternatively, you can manually download the latest version of the graphics driver and install it directly from the official website respective to your graphics card manufacturer. Nvidia graphics card users can update the GeForce Experience app via the Nvidia official site. Meanwhile, AMD graphics card users can visit the AMD website for the same.
3. Switch Between Display Modes
Make sure to switch between fullscreen borderless to windowed bordered display modes or vice versa from the in-game settings menu. It'll help the game files to run smoothly depending on your screen resolution and PC specifications. You can try it out once. Some affected players got benefitted from this.
4. Run the game as an administrator
You should also run the Borderlands 3 game executable file as an administrator to avoid user account control-related privilege issues. To do this:
Right-click on the Borderlands 3 exe shortcut file on your PC.
Now, select Properties > Click on the Compatibility tab.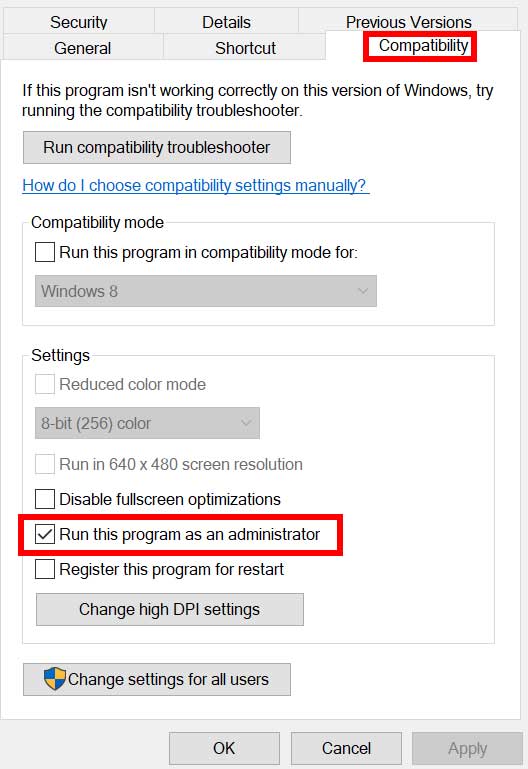 Make sure to click on the Run this program as an administrator checkbox to checkmark it.
Click on Apply and select OK to save changes.
5. Close Background Running Tasks
Sometimes unnecessary background running tasks or programs can also consume a higher amount of CPU or Memory resources on the system which may cause crashes, lags, stutters, FPS drops, etc issues whatsoever. To do that:
Press Ctrl + Shift + Esc keys to open up the Task Manager.
Now, click on the Processes tab > Click to select tasks that are unnecessarily running in the background and consuming enough system resources.
Click on End Task to close it > Do the same steps for all unnecessary tasks one by one.
Once done, restart your system to apply changes.
6. Stop Background Downloads
The chances are high that you're trying to download or install other game updates at the same time whatever client you're using. It's better to pause or stop other background downloads while launching and playing the Borderlands 3 game on the client. Once you finished your gameplay, you can continue downloading games or installing patch updates.
7. Switch to Auto Settings in Video
If you haven't succeeded yet to fix the frame drop issue then make sure to switch to auto settings in video mode by following the steps below.
Press the Esc button on your keyboard in the gameplay.
Now, go to the in-game Settings menu > Click on Video.
Select Auto Settings > Make sure to resume the gameplay to cross-check whether the frame drops or lags still appearing or not.
If the in-game lag or frame drops are still there, make sure to select All and try lowering the video settings from the game menu.
8. Set High Performance in Power Options
If in case, your Windows system is running on the Balanced mode in Power Options that means the system and hardware aren't running to their full potential. For the intense gameplay, you can simply set the High-Performance mode for better results. However, the high-performance mode will gonna consume higher battery usage if you're using a laptop. To do this:
Click on the Start Menu > Type Control Panel and click on it from the search result.
Now, go to Hardware and Sound > Select Power Options.
Click on High Performance to select it.
Make sure to close the window and fully shut down your computer. To do this, click on the Start Menu > Go to Power > Shut Down.
Once your computer is fully turned off, you can power it on again.
9. Contact Borderlands 3 Support
If none of the methods worked for you then make sure to contact Borderlands 3's Support for further help.
That's it, guys. We assume this guide was helpful to you. For further queries, you can comment below.