The most recent Borderlands 3 Shift Codes list is now available, and gamers can use them to exchange them for some free Golden Keys and a tonne of goodies. The looter-shooter game Borderlands 3 from Gearbox Software never gets old. Thousands of gamers continue their daily loot hunts, and perhaps one of the best ways for both newcomers and seasoned players to acquire loot is to obtain some Golden Keys.
Players can obtain several Golden Keys and diamond keys by using the most recent Borderlands 3 Shift Codes. We offer the most recent codes to help you acquire those free prizes if you're looking to get flashy items.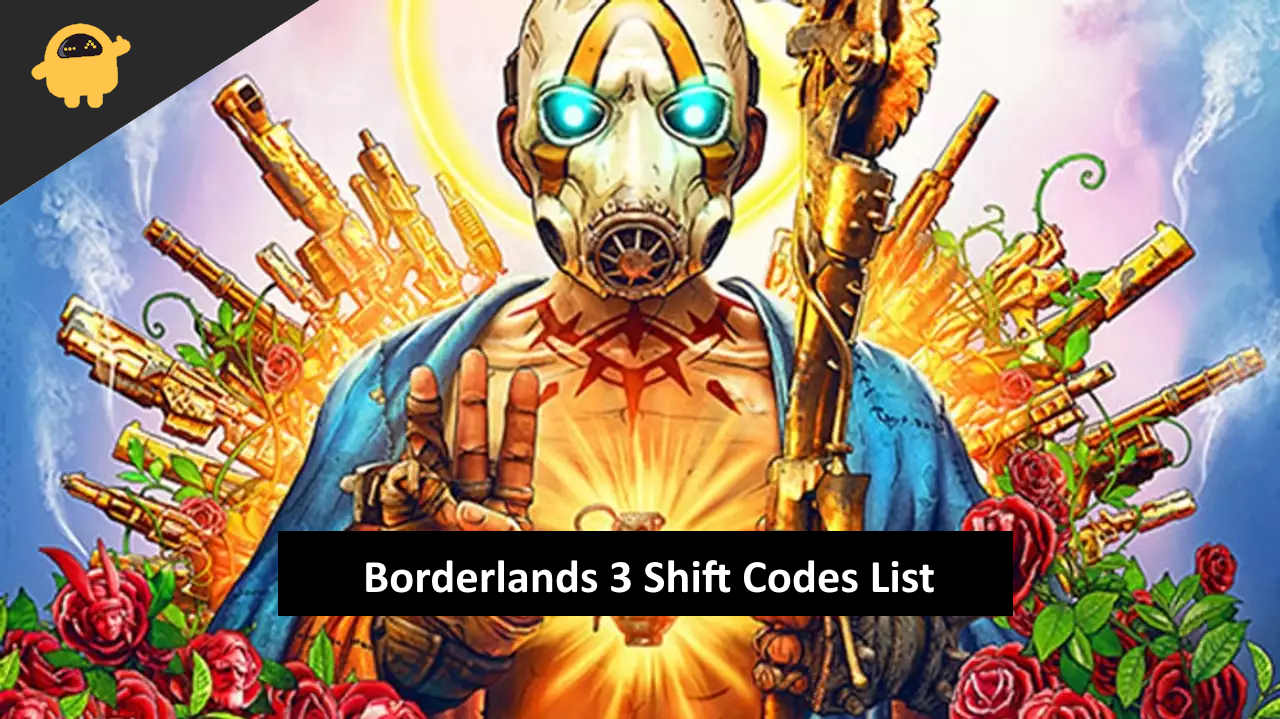 Borderlands 3 Shift Codes List October 2023
Players can receive free Golden Keys to enter the Golden Chest in Sanctuary with fresh Borderlands 3 Shift Codes. Shift codes can be of two different types. Some of these codes never expire, whilst others do. Firstly, let's talk about the redeemable permanent codes.
October 2023 Borderlands 3 shift codes
KZWTB-KXR36-WZJ65-ZT3BT-563ZF
5H5JB-B6X3F-5SJRW-ZBBTB-9W5JX
3BXTB-Z5CSB-F5355-3BJ3J-C69TK
6RRBJ-C33BT-BJJ3T-J3TJ3-SHC5B
CS5TJ-HJXB6-WSTRC-Z3T3J-W5TTZ
XFXJB-3BBJT-B3BJB-3JJ3B-F5X96
K9C3J-3TFBF-K9JFC-Z33T3-9HJH9
59CTB-CBXTF-59BF5-SBTBB-ZFFZS
C9WTT-6JXTR-WS3RW-H3TTJ-HFWS9
BBFTT-3HWH3-XCJKW-JB33B-53BXW
TJRBJ-XTTSB-RCT5W-TBJBJ-BCX5K
3363B-9TC9B-RCBKC-TBT3T-F99FB
BJR3T-RBKZT-FCTCC-BJ3TT-ZJFFR
BJ6B3-BRBZJ-FC35C-T3BT3-6ZT96
5HWT3-ZCH6Z-KXWRZ-6JTBT-TH5KC
9XCBT-WBXFR-5TRWT-TTT33-TX53Z
CSW33-HGGTB-R65XH-XTTT3-CT963
CZ5TT-HFH99-KXKRZ-6BTTT-BS5WB
K95BT-B99H9-CX5XH-RTTB3-C6STX
KSK33-S5T33-XX5FS-R3BTB-WSXRC
KSWTT-T6TTT-FRCF9-X333T-5Z6KT
KZKGG-5HZ9S-CFKR9-RT3T3-TBTK6
KZKTB-C5BTT-RXW69-XT33B-5TRBS
WSCBT-R5GG3-66KX9-F3TBT-ZW3TK
WZK3T-XXZHH-KFK6H-6T33T-S959T
ZRWBT-ST6XR-CBFKT-TT3T3-FRXT5
Updated on 29 September: We have updated the post for today. Make sure to check the changes in the post. We will keep updating the post regularly, so keep visiting the website regularly.
Permanent Borderlands 3 Shift Codes
WSKBB-Z666Z-C6KRZ-FBTB3-9WCKT – x3 Golden Keys
ZFKJ3-TT3BB-JTBJT-T3JJT-JWX9H – x3 Golden Keys
ZFKJ3-TT6FF-KTFKT-T3JJT-JWX36 – x1 Golden Keys
9XCBT-WBXFR-5TRWJ-JJJ33-TX53Z – x1 Golden Keys
HXKBT-XJ6FR-WBRKJ-J3TTB-RSBHR – x1 Golden Keys
Z65B3-JCXX6-5JXW3-3B33J-9SWT6 – x1 Golden Keys
ZRWBJ-ST6XR-CBFKT-JT3J3-FRXJ5 – x1 Golden Keys
Inactive

Codes 2023
5J5TT-56T5W-WJ6TS-TJT3B-KJ9HW – x5 Golden Keys
C35TB-TFBCW-5J6BS-BTBTJ-6RWT – x5 Golden Keys
5ZKJJ-CHJZZ-WRCXH-XJJB3-65SJS – x3 Golden Keys
55WT3-ZBJRX-FHJ63-T3TJJ-63X3J – x5 Gold Keys
5KKBJ-FTTRR-XZJF3-BB33B-R5WFC – x5 Gold Keys
KZKBB-5HZ9S-CFKR9-RJ3T3-JBTK6 – Arachnoir Head
KTK3T-HJWK9-BTFTS-TBT3T-Z9SFX – x5 Gold Keys
WBKJJ-FBCCZ-TB6BH-TJT3J-35H95 – x5 Gold Keys
K95BT-B99H9-CX5XH-RTJB3-C6SJX – Skagwave Head
WZWB3-K6S69-5FWF9-RTJTB-KSRSZ – x3 Golden Keys
Remember that each Borderlands 3 Shift Code can only be used once. We advise you to seize one as soon as you see one so you can exchange it for the free Golden Keys and perhaps a cosmetic prize.
How to use the Shift Codes for Borderlands 3
Shift Codes for Borderlands 3 can be redeemed in two different ways. Initially, you can input your Shift Code list in the Social menu of the game to receive your prizes through the in-game Mail system.
The second option is to visit Gearbox Software's official redeem page, where you can redeem the codes by logging into your account connected to the gaming system you use to play Borderlands 3.