When we think or heard about the third-person shooter or the first-person shooter video game, Call of Duty franchise games always comes first in our mind. Whereas a high ping rate for online games especially on mobile versions can be a big mess for gamers. A higher ping not only causes lagging issues but also brings multiple connectivity issues as well. So, if you're also one of the victims who face lags or connectivity issues with your mobile then check out the easy guide on how to fix Call of Duty Mobile Lag and Play Online With Low Ping.
Some of the unfortunate players may experience ping-related issues while playing COD Mobile randomly. It's also worth mentioning that not only the COD games but each & every game (Mobile/PC/Console) has its own errors or issues that plenty of users always facing. There is no doubt about it. Out of which, some of the issues can be development-related or server related but most of the issues players may experience for their own issues like internet connectivity, low storage, outdated system, outdated game, not properly installed, and more.
However, we can easily get out of most of these issues or errors by applying some of the possible workarounds or tricks. Here we've also shared a couple of steps to resolve the issue completely. So, let's jump into it.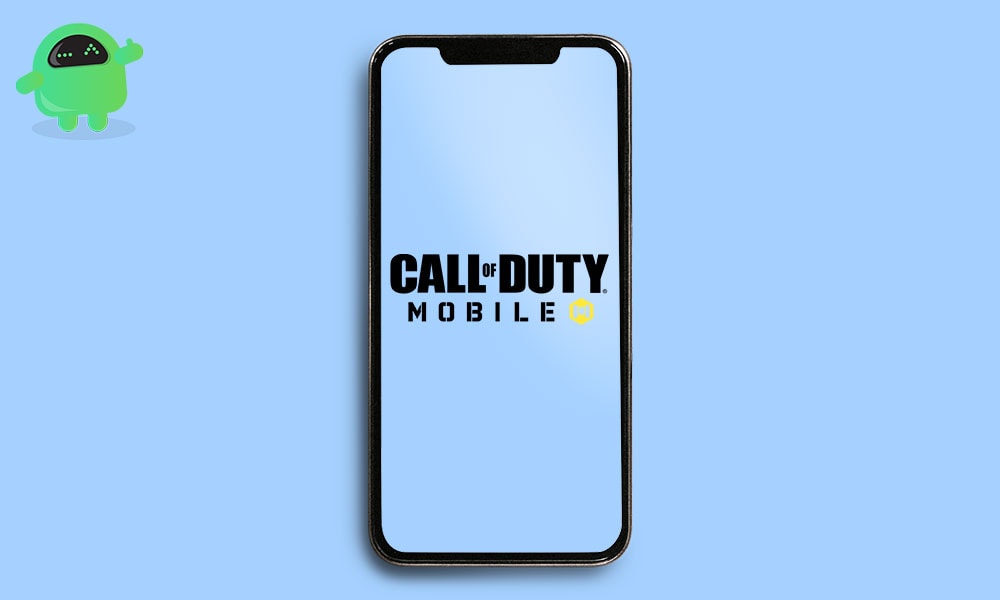 Call of Duty Mobile: How to Fix Lag and Play Online With Low Ping
Now, ping rate or low network latency on online mobile games like Call of Duty: Mobile plays a major role in a smoother gameplay experience which will obviously lead you to win matches. A high ping will only offer you lagging, frame drops, stuttering, and most importantly, connectivity errors as well which become very irritating for all the gamers.
1. Check Internet
Make sure to check the internet connection on your device properly whether it's working well or not.
If the network connectivity won't work for you, first try to fix the connection and then check for the lag again.
Sometimes, slower mobile data or a limited data balance for a daily basis may also cause a slower data speed. So, either upgrade your data speed and limit or switch to a broadband connection to use Wi-Fi using the router.
Additionally, if there is everything working fine and still you're getting the same issue, then make sure to enable the Airplane Mode on your handset > Keep it for a couple of seconds and turn it off to refresh the network connectivity. Now, turn on Wi-Fi or mobile data and start playing.
2. Disable VPN
VPN stands for Virtual Private Network. If your game simply works on the mobile data or a Wi-Fi network without using a VPN service then we will recommend not use VPN while gaming.
It not only changes the server location but also causes higher latency (ping). That means lag will start increasing as you keep playing for longer. So, try to disable VPN service or switch to the nearest location and then if any improvement is visible or not.
3. Clear Cache of COD Mobile
It's also highly recommended to clear the app cache first before launching it.
Head over to the Call of Duty: Mobile icon on the handset > Tap and hold the icon to bring options > Select App Info > Go to Storage > Choose Clear Cache only.
Once done, restart your mobile and launch the game.
4. Remove Background Running Apps
Background running applications or tasks not only increases the device heating after a heavy usage but also occurs lags & frame drops due to the low amount of free RAM space. Therefore, if in case, you're encountering higher ping or slow performance on your COD Mobile game, then simply close all the background runnings tasks from the Recents tab or some people called it the Multitasking window. Once done, restart your mobile and start playing your action shooter game easily.
5. Fix Pending Updates
Whether your device software update is pending for a while or there are multiple app updates are pending, make sure to update all of them properly. First of all, head over to the Google Play Store or App Store and then select 'Update All'.
It will automatically download and install the pending app or game updates one by one. Keep in mind that the latest updates not only include new features or other improvements but also stabilize the errors or bugs to work everything perfectly. Once done, restart your device and check for the Call of Duty Mobile Lag or higher ping issue.
6. Contact COD: Mobile Help Center
Still, if you're getting the same issue even after following all of the methods given above, then we will recommend you to contact Call of Duty: Mobile Help Center (Customer Support) for further assistance regarding your issue.
That's it, guys. We assume this guide was helpful to you. For further queries, feel free to ask in the comment below.