If you have accidentally clicked that you are below 18 years of age in PUBG, could you change it, and if yes, then how? Let's check it out. PUBG is hands down the most popular online multiplayer battle royale game. It was initially released for Microsft Windows as an Early Access program for Steam. However, its popularity skyrocketed when it became available for Android and iOS platforms. The challenging missions, intriguing gameplay, and an intriguing gameplay UI all contributes towards making this game fan's favorite.
Apart from that, the various events going on in the game makes it even more interesting. But there's one thing that might not fall in the latter category. When a user launches the game and signs in using his preferred method, he gets greeted with the age pop-up box. In this, they have to select whether they are above 18 years of age or not. You have to reply by tapping on Yes or No. Well, that's not an issue. But what could be an issue is when you accidentally click on the incorrect option.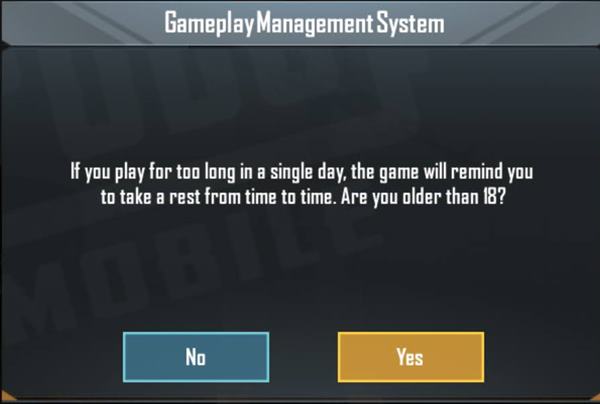 For example, if you are above 18 years of age but end up clicking on No, the game will treat you as below 18 years old. As a result, you will then have to comply with certain settings of the game, that are for the age-restricted users. Let's check out what these limitations are. Furthermore, we will also look out for any potential fix for this issue, that is, will it be possible to change our response concerning the age in PUBG. Let's check it out.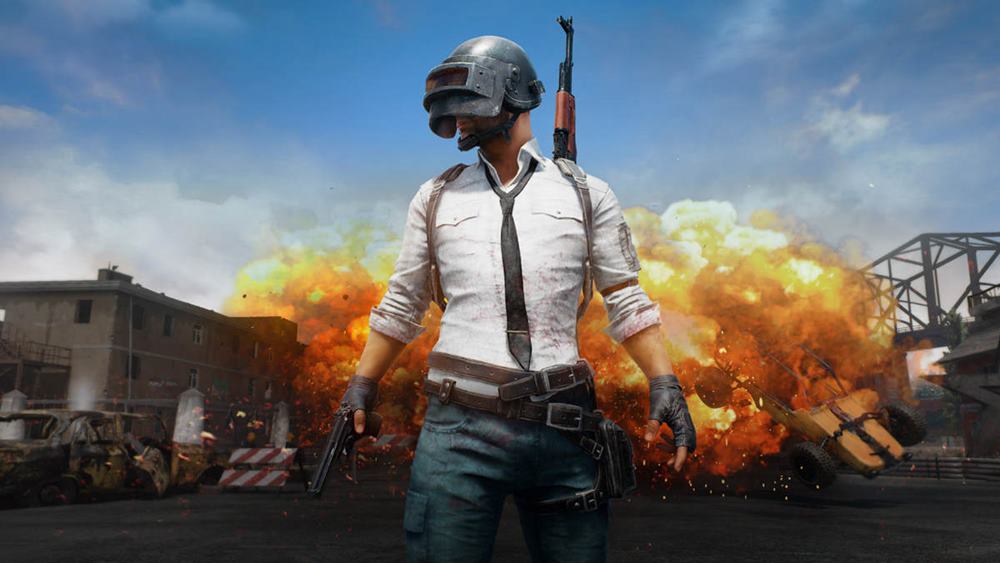 Could We Change Age in PUBG?
The thing if you have replied that you are below 18 years, then you could only play for a maximum of 6 hours per day. As soon as this time-limit is reached, PUBG is will throw in a notification in the form of a health reminder. The reminder will state that "You have played the game for six hours today. Please come back at <date><time>".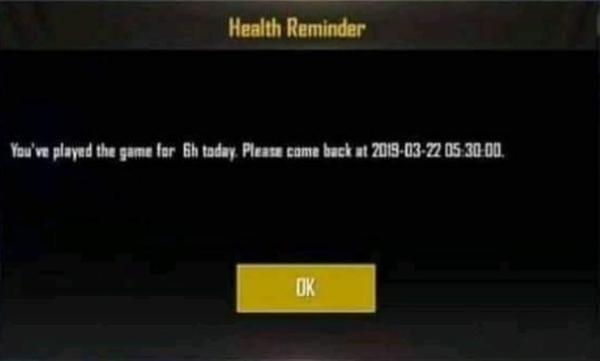 So this puts a temporary break on your gameplay, just because of one incorrect reply. This doesn't seem to be limited to one or two people. Quite a few users seem to have committed this negligence. Even on the Reddit forum, users are also voicing this concern. Below is just one of the many such examples:
Using the GamePlay Management
So here's the thing. There exists an option to revert to your reply, but there's a catch. When you launch the game, head over to Settings and then go to the Others section. There you should see the Gameplay Management section with the option of Age 18 or above. Right next to it, you get the Yes or No option.
But you don't really have a say in this until one month has passed. After you have incorrectly replied that you are below 18 years of age, you can't revert your answer within the next month. On tapping on either Yes or No, a Gameplay Management System will pop up. It will list out the date and time at which you change your age in PUBG.
Just to make it more clear, I tried this experiment today (2020-07-03). When the game asked whether I am above 18 years, I replied in negative and tapped on No. Then when I went to the Gameplay Management System to change my response. There I was given a date one month from now on.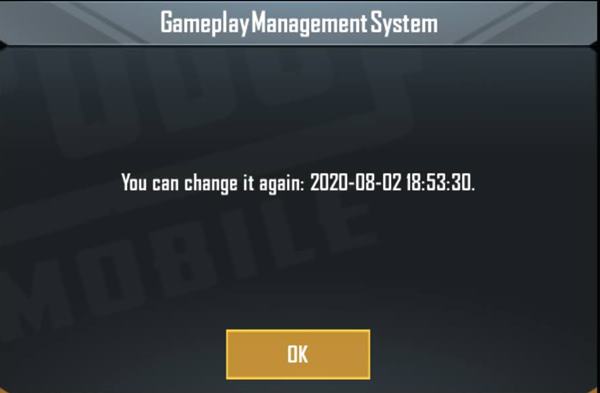 Rounding off, once you have erred in your age selection in the beginning, you will have to wait for one month. Until the said period has evolved, you could either wait or login with a new ID. Although it means that you will have to start the game from scratch, yet something is better than nothing, isn't it? So this was all from this guide on how to change age in PUBG. Here are some iPhone Tips and Tricks, PC tips and tricks, and Android Tips and Trick that you should check out as well.