We all know about ChatGPT, right? But did you hear about Character.AI? Well, this machine AI tool, uses the description of what you describe to it and, after that, generates a character. Isn't it a great innovation? Of course, it is. But, unfortunately, the Character.AI bot is freezing in Mid Chat, and some users are not able to use it to make imaginary character. Well, that's the reason why we are here. In this article, we have mentioned all the needy fixes that you can try to fix the Character.AI bot is freezing or not working in mid chat. So, let's get started with the guide.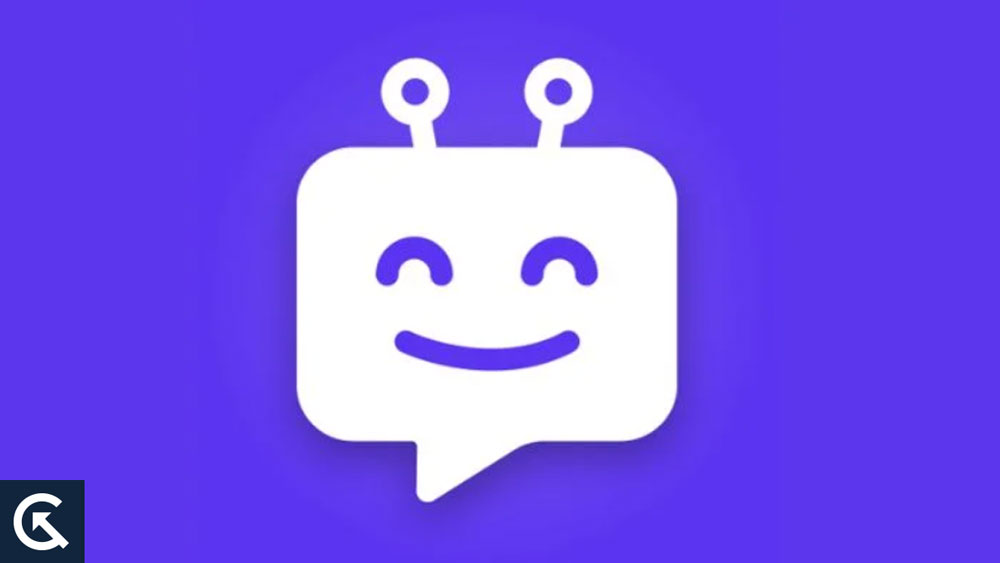 Fix Character.AI Bot is Freezing in Mid Chat
So, here are some fixes that has the potential to resolve the Character.AI bot freezing in mid chat issue. Therefore, let's check them out:
Fix 1: Check Your Internet Speed
Did you check your internet speed? Well, there are high chances that your device may be connection to a bad internet connection due to which it fails to connect to the Character.AI server which further results in this kind of error. However, although there are very few chances that Character.AI starts freezing due to internet issue, but possibilities are there.
So, if you have no idea what speed your router is giving to you, then you must hover over to the Ookla speedtest website and test the internet speed. Meanwhile, in case you find that the internet is relatively poor, then try to contact your ISP and ask them to fix it.
Fix 2: Check The Servers
Chances are there that the Character.AI may start freezing in mid chat because of the servers issue. Yes, there are cases where we have seen that due to server downtime, this kind of issue occurs. So, you must hover over to the DownDetector and check the Character.AI server status of your region.
Fix 3: Reload The Page
Did you try reloading the page? Well, possibilities are there that due to an interruption in your connectivity, it fails to load the new chat. So, you must try reloading the page after ensuring that your device's internet is working properly.
Fix 4: Make Sure Your Device Has Enough Space
You may experience freezing, slow down, and crash if your hard drive or disk space are full. To exclude the possibility of this being the cause, check your disk capacity. Here are the steps you can take in order to check your disk space:
Click on Taskbar.
After that, check the Disk Usage under the Performance section.
However, in case your disk is used more than 90 percent, then it means your disk may be at capacity. So, use Disk Cleanup software to clean the disk space. Moreover, you can also try killing all background apps. Then, simply reboot your device to check whether the Character.AI bot freezing issue gets resolved or not.
Fix 5: Try To Describe Your Command in Simple Language
It is possible for the Character.AI bot to freeze or take a long time to respond if you provide complex prompts. Thus, be natural when chatting rather than giving long and detailed instructions. Moreover, you can always change the Character.AI responses by clicking on the arrow button. However, to enhance the Character.AI bot conversation, you should also try changing and rating the responses before giving any complex prompts.
Fix 6: Contact To Support Team
If none of the above methods unfreezes the Character.AI, you can contact support. However, to report a problem, you must perform these steps:
Visit Character.AI's official website.
After that, in the community section, locate and click on Report a Problem.
After that, in the top-right corner, tap on Create Post.
Now, enter your issue related to Character.AI and hit the Post button.
So, that's all we have for you on how to fix the Character.AI bot freezing on mid chat issue. We hope that this guide has helped you. Moreover, comment below and let us know if you have any doubts or queries.