Your boss is asking you to send scanned images as PDF files, or you have to fill that loan document, but it only accepts images as PDF file format. If you also have stuck in such a situation, then you would know how important it is to know how to convert many images into a single PDF file. It is not that hard to convert multiple pictures into PDF file format. However, it is important to know because it can help you save time and effect when somebody is asking PDF documents instead of JPG or PNG images.
If you also want to convert many JPG or PNG images into a single PDF file, then there are multiple methods to do that. Some are simply straightforward. However, some might need a little bit of workaround. But all of these methods are free to use and can create a single PDF file that is perfect for you!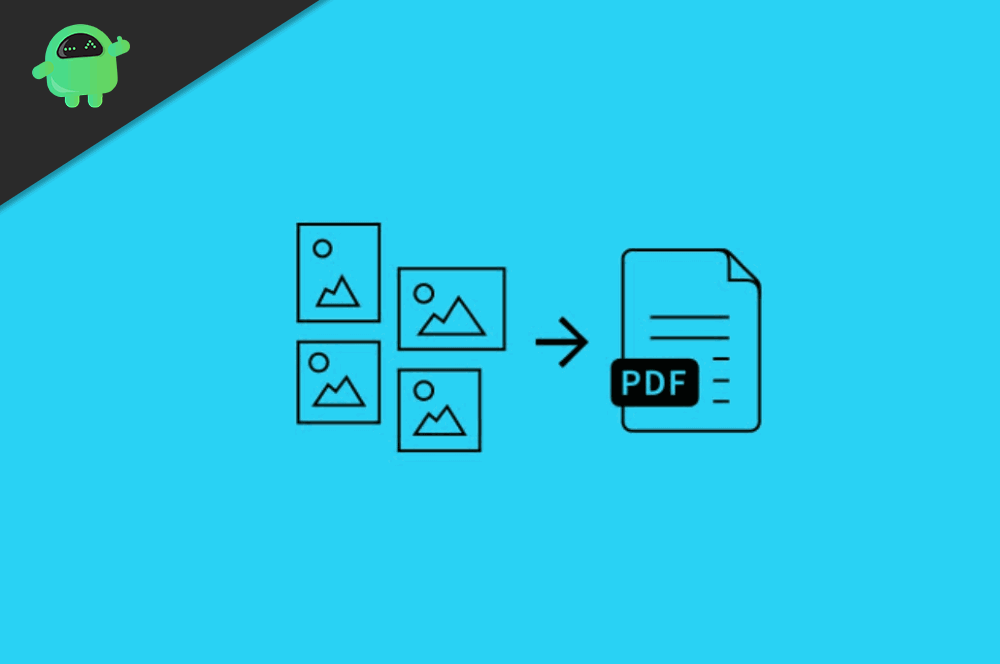 How to Convert Many Images into a Single PDF File?
To convert images into a single pdf file, you don't need to have a third-party software; there is a built-in application in Windows 10 that can convert images into pdf. However, we are gonna discuss three methods for converting many images into a pdf file.
Method 1: Converting Images using the built-in windows converter
Firstly, rename all the images that you wanna convert, rename them according to the order the pdf file will be.
Step 1) Select all the images that you wanna convert by pressing Ctrl + A on your keyboard, right-click on the mouse and select the print option.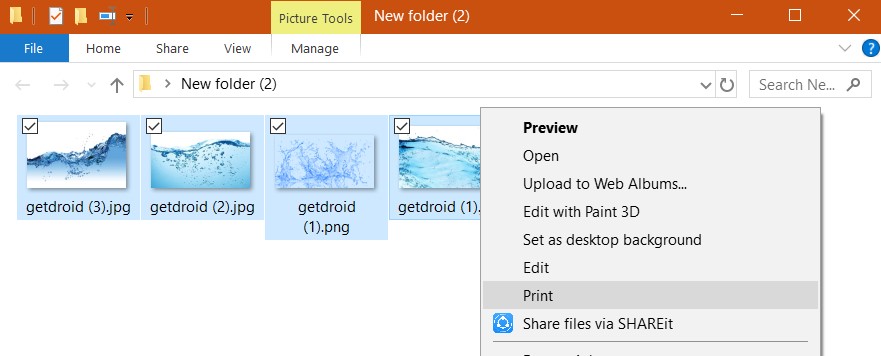 Step 2) On the new window that will appear, click on the drop-down menu under the label Printers and select the Microsoft Print to PDF option.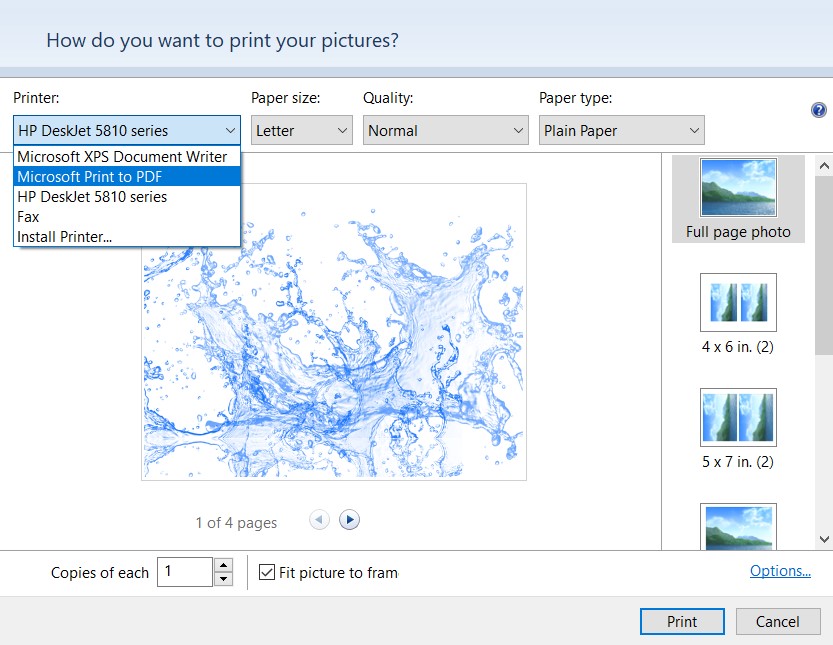 Step 3) Now, select the images if you want them to be on one page or if you want a single image in one page, scroll to check and then click on the print button below.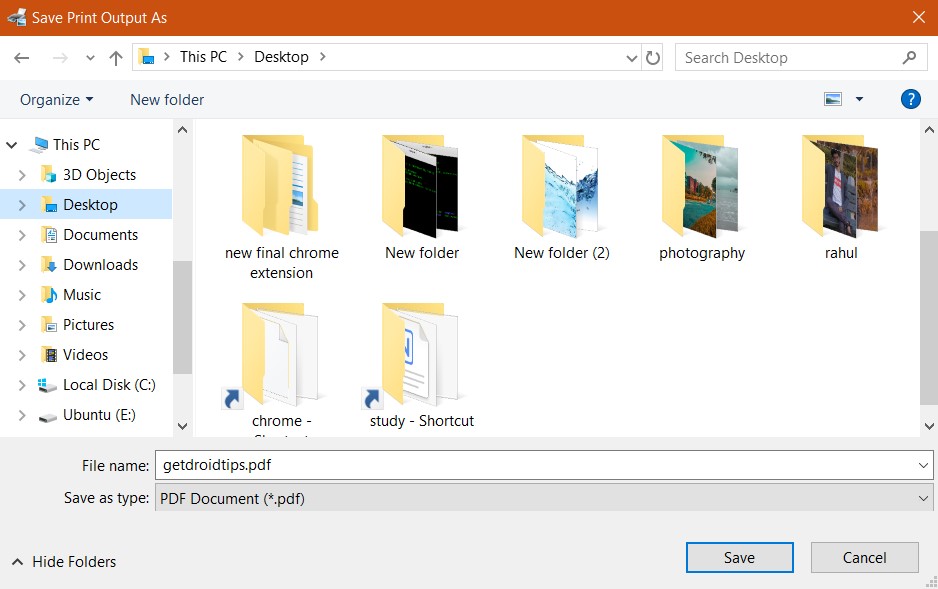 Step 4) A new window will appear, go to your desired location where you wanna save the pdf file, rename it if you want and click on the Save button below the window.
The images will be converted into pdf files and will be saved in the directory that you have selected. You can open and check it by the pdf viewer, which is windows 10 default PDF reader app.
Method 2: Converting images into PDF Online
You can convert images into pdf by using the windows builtin applications, or you can just convert it online with much of the hassle.
Step 1) Open your browser and go to JPG2PDF services. The website converts JPG images into a pdf file if your images are not in jpg format then convert them, or you can search for other websites that will convert that image format into pdf.
Step 2) Click on the upload files button on the site, and select all the images that you wanna convert, click on the open button.
Note: Make sure that you have renamed the images according to the order in which they are supposed to in the pdf file.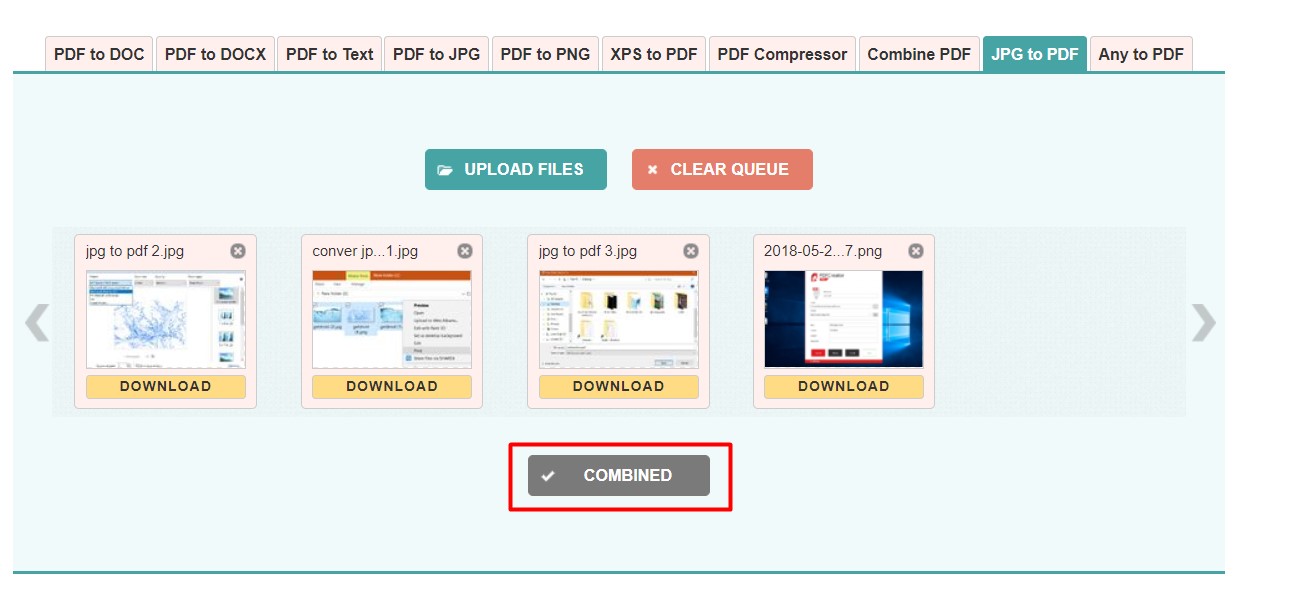 Step 3) Now, just click on the Combine button, it will convert and combine all the images, and there will be soon a dow load option available, click on it and download the pdf file.
Method 3: Using PDF Creator
You can download a third-party application for converting images into PDF, for example, PDF creator.
Step 1) Open up the app, select the folder that you have all the images save d from converting it into pdf.
Step 2) There is a major difference in using a PDF creator, it will give you high-quality images, select the High-quality option if you wish.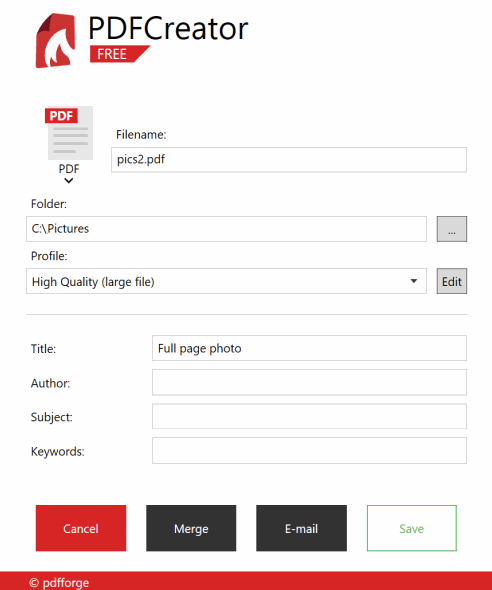 Step 3) Name the pdf file and click on the Merge button to combine and convert.
Method 4: Merging Images Using Google Docs
Google Docs is an amazing service by Google where you can edit, create document files, and share them with your colleges and friends. You can take output document files as PDF, webpage, CSV, and much more. The process is also simple. Check down below.
Open docs.google.com and sign in with your Google account.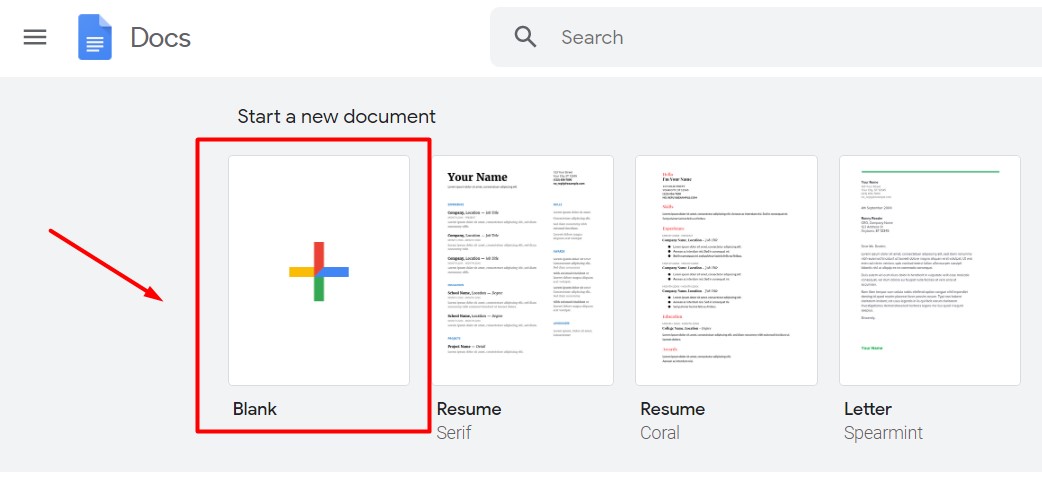 Click on create a new black document and give it a name.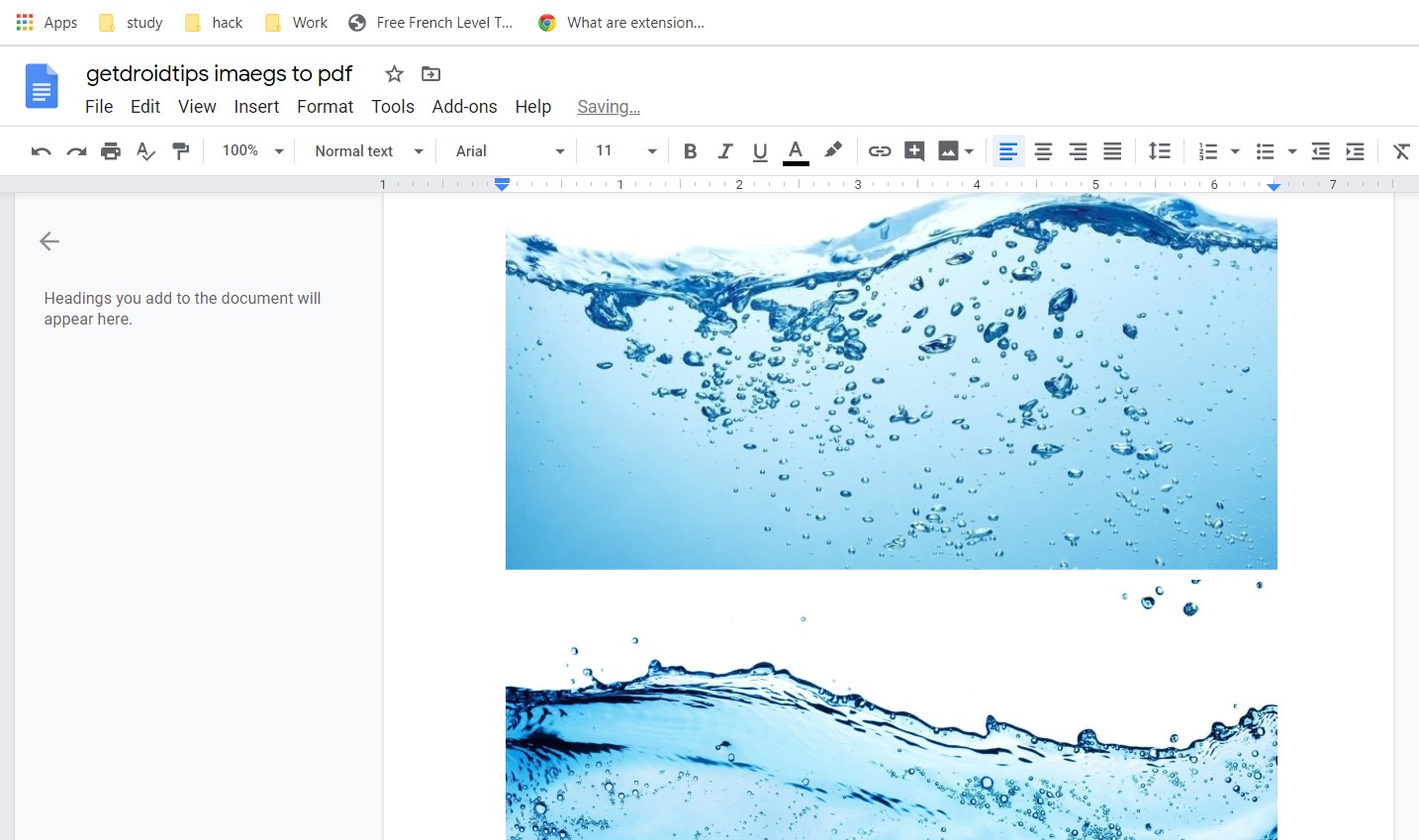 Add the images which you want to convert.
After adding all pictures, go to File > Download and choose PDF option.
Conclusion
So by using these methods, you can easily convert multiple images into a single PDF file. The process is easy and free to use! And I'm sure it will save you a lot of time when you need to send PDF files instead of images on official sources.