It often happens where you download any movie or video file from the internet, and it turns out to be in WMV format. WMV is a popular video file format based on Windows Media compression. So it is very popular among many windows-based services and easy for you to download. Now, if you do not have any WMV file player, then it won't run easily. All you will see is file extension not supported. So if you want to know more about WMV files and how to open WMV files in Windows 10, then it's easy. All you need is a compatible WMV player, just like the Windows media player!
Without any compatible plate, you will not be able to see the video content files of WMV format. But do not worry, there are plenty of ways you can run WMV files on your Windows 10 machine. Also, there are many players, such as VLC players for Windows, which can run most of the video file formats, including WMV format. Now let's talk about WMV format and what so special about it.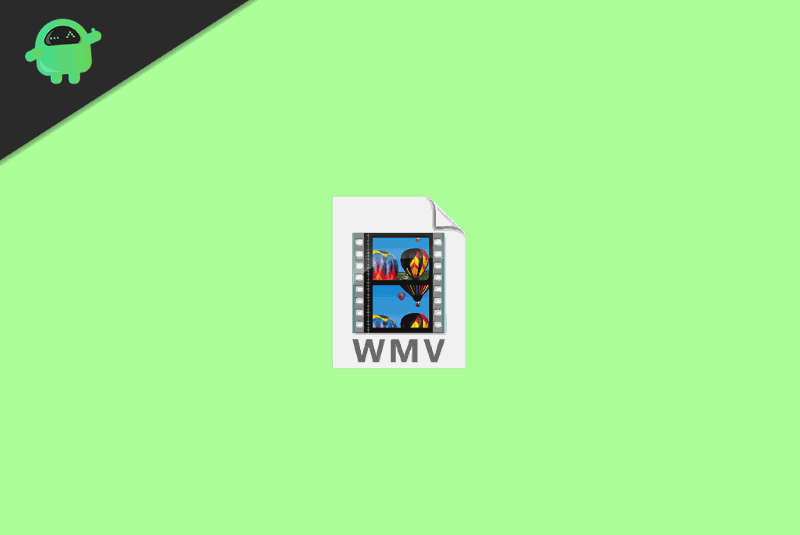 What is WMV File Format
WMV (Windows Media Video) is a set of media codecs (WMV, WMV Screen, and WMV Image). It was developed by Microsoft and is a part of the Windows Media framework. It is mostly contained in Microsoft's ASF container format.
Codecs: Codecs are a concatenation of encoding and decoding of RAW media files. RAW video/audio files that are created by Video cameras and such devices are of larger file size. So storage and transfer of such files take much time, bandwidth, and effort. Hence codecs were developed to compress the data. Usually, such compression is lossy, i.e., some information might get lost while compressing the files. Eg. WMV, H.264, H.265 (HEVC), etc.
Container: Container encapsulates the so compressed video files and is used to transfer or store them. Ex: .mp4, .WMV, .asf etc.
How to Open WMV files in Windows 10?
There are various ways to open WMV files in Windows 10. Either you can use a video player, to install a third-party codec to support the WMV format. The methods are down below:
1. Windows Media Player:
WMV files could usually be played on windows using the included Windows Media Player. Right-click on the.WMV file you wish to open and select Open with > Windows Media Player to play through it.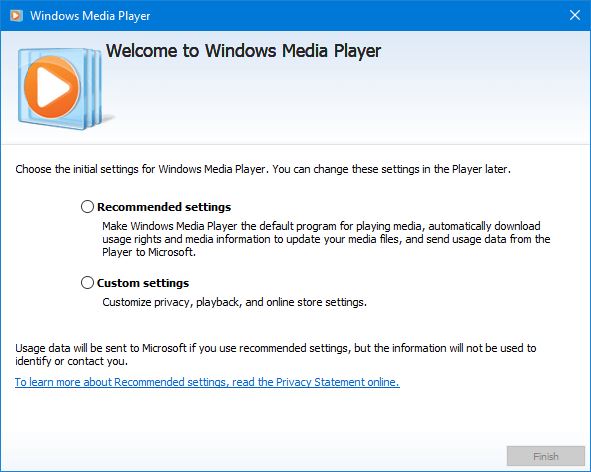 In case you could not find windows media player in your PC, you should enable then by going into "Turn Windows Features On or Off."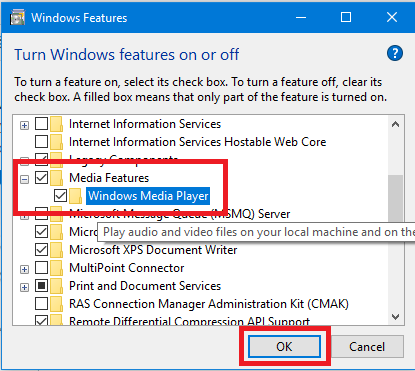 Click start and search for "Windows Features" and select "Turn Windows Features On or Off" Enable Windows Media player under Media Features.
2. VLC Media player:
VLC is a free and open-source video player available on many platforms such as Windows, Android, Linux. This Free yet powerful player could play almost any video format/codec, including WMV files on windows 10 PC.
After installing VLC into your PC. right-click on the file and select Open with > VLC media player.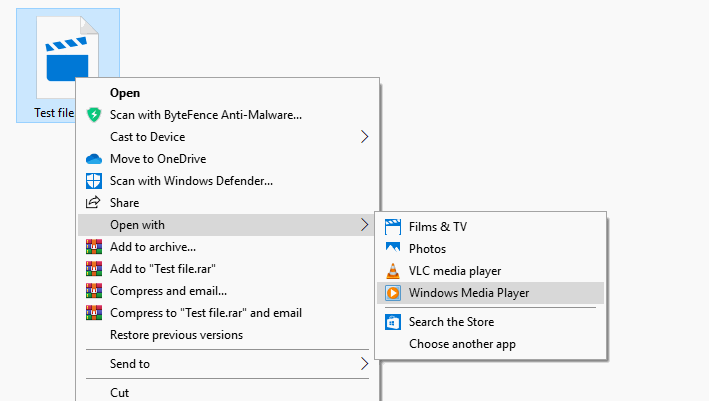 3. Convert the codec into other formats:
If you are facing any issue with WMV files, you can convert into your desired codecs using any free or paid Video Converter Utility. Also, you can use VLC media player to convert and save files.
Conclusion
It is crazy that video files come in many formats including MP4, MKX, MPEG & WMV. Since all of these are not compatible with all windows systems, you have to download a special codec or WMV file player for Windows 10. But after that, all files of such format will run easily. So make sure to follow the above methods and run all the WMV files easily. In case you still can't run those files, then it is probable that these files are corrupt. In such a scenario, you can just download them again.