If you are looking to convert Redmi Note 10 Pro from Chinese ROM to the Poco X3 GT Global ROM, then follow the instructions mentioned below. Recently, launched Poco X3 GT gets a lot of attention from users due to its exceptional features and specs along with an aggressive price tag. In China, the same device was launched with the name Redmi Note 10 Pro. Both the device model codename is chopin.
On that note, if you're owning this device but don't like its Chinese ROM, then there's some good news for you. You could easily switch it for the Global ROM. In this tutorial, we will be sharing the steps for just that. So without further waiting, here are the instructions to convert Xiaomi Redmi Note 10 Pro from Chinese ROM to Poco X3 GT Global ROM.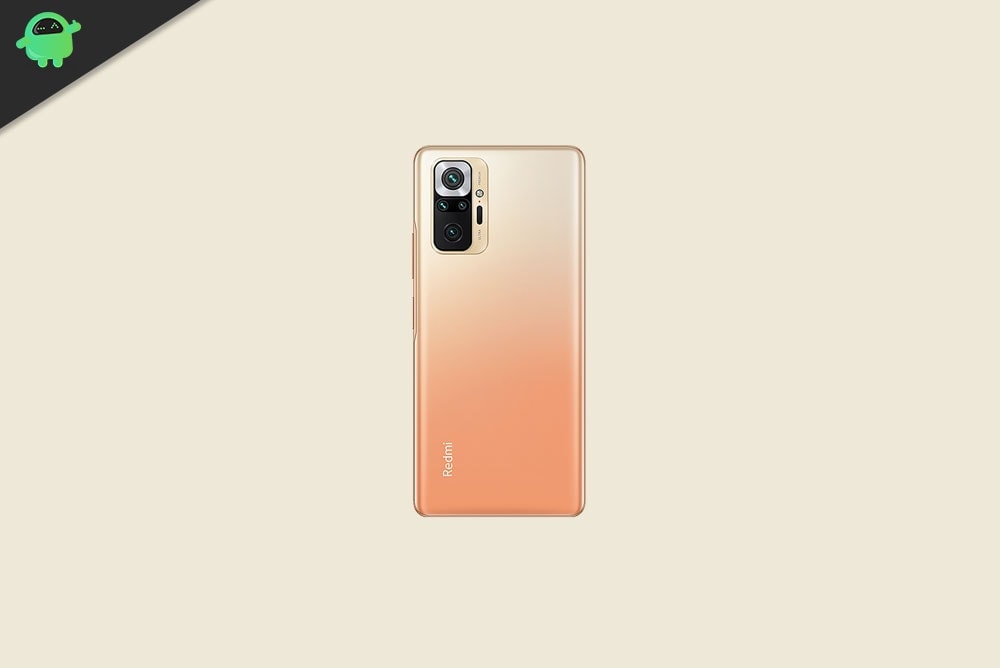 Convert Redmi Note 10 Pro to Poco X3 GT (China ROM to Global ROM)
Before we list out the steps to do so, make sure to follow all the below-mentioned points in the requirements section. Only after that, you should try flashing the Global ROM.
Warning
Before we begin with this procedure, I would strongly recommend you to create a backup of your device storage and all your files stored on your device. Moreover, it is advised to follow the steps mentioned in this post very carefully to avoid permanent damage or to brick your device. If anything goes wrong the author or GetDroidTips is not responsible for it.
Prerequisites
First of all, make a backup of your device. This is because the manual installation of the Global ROM requires a complete wipe of your device. We will be doing so because most of the apps are built-in for the Chinese ROM and won't be compatible when you flash the Global ROM.
Make sure that your device is at least 50% charged, in order to avoid any sudden shutdown during the process.
Finally, download the software build for your device depending on your region from here: Global version | Indonesia version
Now follow the below instructions to convert Redmi Note 10 Pro from Chinese ROM to Global ROM.
Installing the Global ROM
Transfer the downloaded ROM file to the root of your device. By root we mean just inside the internal storage where all the other folders are present. Make sure you don't put the ROM file inside any folder. Now follow the below steps:
To install MIUI Flash files on your Xiaomi Poco X3 GT, we have given two methods, either you can follow the recovery method or you can follow the Fastboot method. A detailed guide on both methods is given down below:
Guide to Install MIUI ROM on Xiaomi Device [Recovery/Fastboot]
Conclusion
So these were the steps to convert Redmi Note 10 Pro from Chinese ROM to the Global ROM. Do let us know if you face any issues while executing the above steps. On that note, also check out our iPhone Tips and Tricks, PC tips and tricks, and Android Tips and Tricks.