Everyone loves a little bit of customization here and there in almost anything. The idea is to introduce some change and bring something unique to the aesthetics. When it comes to customization, gadgets and operating systems have their own popularity. Modern-day users are never tired of customizing their devices and interfaces by trying out new themes, custom OS, custom appearances, beefing up hardware to name a few. Some even customize to make an application clean(free from bloatware) and make it more efficient. Hence, the aspect of customizing goes beyond improving the looks only.
Guess what.? We can customize Google Chrome as well. Yes, we can customize our popular browser with themes, background images, shortcuts, etc. Further, we can set up how our home screen should look. In this guide, I have put up various such customizations that you will absolutely love to carry out on your Chrome browser. I mean if you are a strictly dark mode person like me, then you can try to customize Google Chrome for a change. So, let's dive into the guide.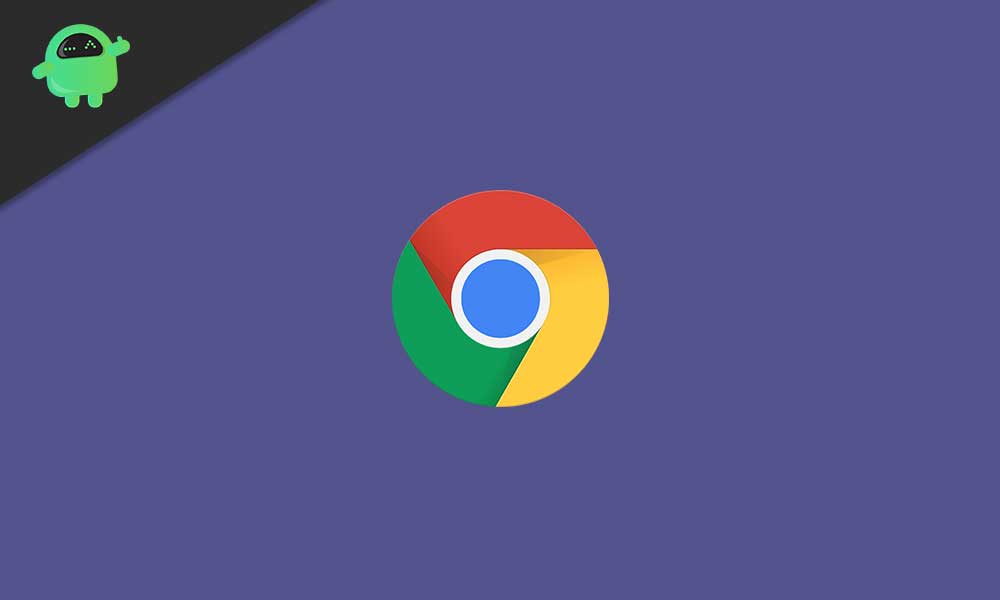 Related| How to remove Google Chrome Extensions Permanently
How to Customize Google Chrome
This guide applies for both the users running a PC/laptop on Windows OS as well as macOS.
Opening A Specific Set of Websites of Your Choice
Let's say you use WordPress to create blogs for any website or any work that you do on any website. Also, while working you like to listen to music from Spotify or watch videos from YouTube. You may also frequently open Gmail to check for mails. If you are social media savvy you should also have a habit of surfing on Facebook, Quora, etc.
Is it possible to do some tweaks and have these particular websites open at one time when you launch the browser..? This will save your time from manually opening up each of the 4 or 5 websites/webpages. Yes, it is very much possible. I will tell you how to do it.
Launch Chrome > Go to settings
On the left-hand side, panel click on On StartUp

From the radio buttons select On A Specific Page or Set of Pages

For example, you can see from the screenshot above that I have my blog page, GetDroidTips, YouTube, Quora, Gmail set as the specific pages that will open every time I launch Chrome Browser and click the home button. How simple but useful customization is that.? Do try it out.
Do You Know | How to Fix Unfortunately Chrome Has Stopped Error on Any Android Device
Changing Color of Chrome Browser
This is very simple to do.
Launch Chrome
In the right-hand side bottom, you should see a button Customize. Click on it

Then Select Color and Theme

Like I selected to customize Google Chrome with a teal color theme and all of the chrome changed into that. Try this with your favorite color.
Use A Choice of Background Image in the Chrome Browser
Instead of that boring monotonous presentation, why not customize the background of Google Chrome with a choice of your picture. I personally like superbikes a lot and hence I put up the photo of my favorite bike as a background image on my Chrome Browser. You can do it as well. Here are the steps.
Go to Chrome
Click on Customize > Select Background
Then click Upload from Device [you can use stock images from Chrome as well]

Browse for your favorite photo and select it
That's it. Below is how your chrome background should look with an image

Changing Theme on Google Chrome
Almost everyone that uses a smartphone or a PC always indulges in trying out different themes. So, to satisfy the search for more cool looking themes for Chrome, here is what you need to do.
Open Google Chrome
Go to Settings
Click on Appearance
Then click Themes [clicking it would basically open up the Chrome Web store]

From the set of available themes, open your preferred theme, and click Add to Chrome.
Accessing A Particular Website in One Click
If you visit one particular website frequently and you wish that it should open up with one click after you launch the Chrome browser, it is possible to do that.
Go to Chrome
Open Settings > Appearance
Enable the Show Home Button toggle
Click on the customize Radio button and type the preferred site name
I want to open GetDroidTips, so I entered the website name

Now, instead of an empty new tabs page, clicking the home button would land me on the GetDroidTips home page. That's it.
Font Styling in Chrome Browser
It's pretty easy to change the type of font writing style and size by customizing on your own.
First launch Chrome Browser
Go to Settings > Appearance
You can see the Customize Fonts option. Click on it

You can adjust the size of the font, select the type of text styling you need for the Standard Font, Serif Font, and Sans-Serif.
Enable/Disable Shortcuts on Chrome
Shortcuts denote those webpages that you frequently visit on the internet. Normally, Chrome organizes these shortcuts and puts them up on the Chrome browser homepage.
Here is a screenshot.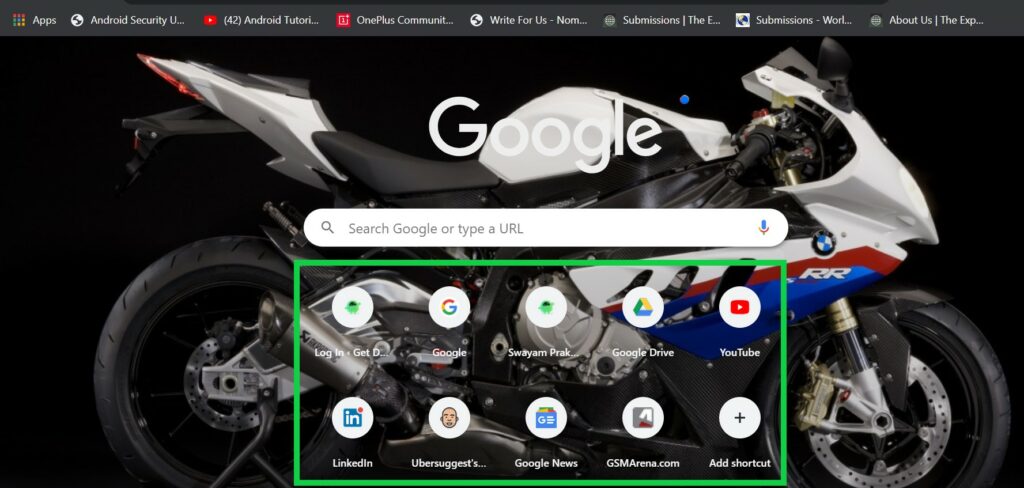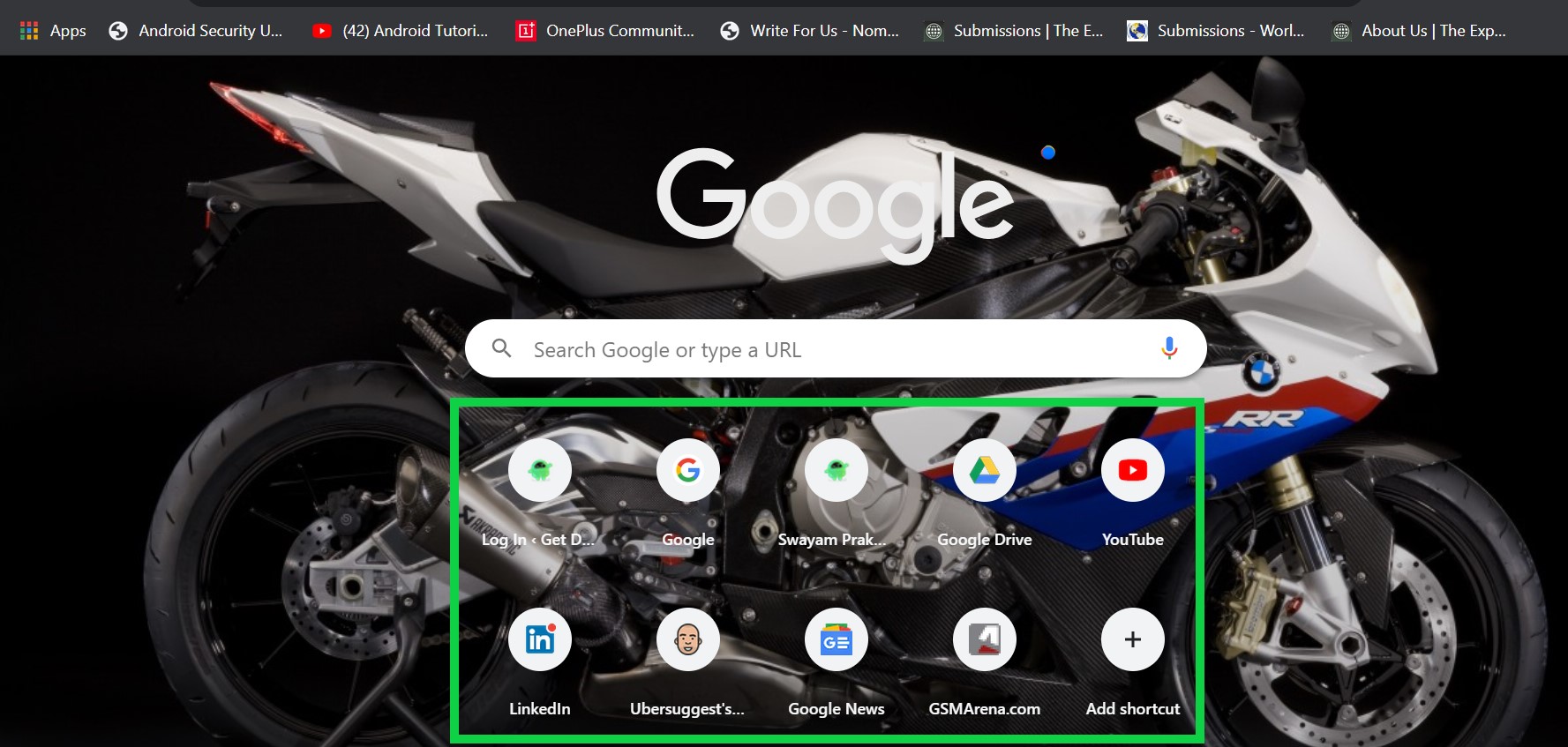 The section enclosed in green and the webpages are the shortcuts. These webpages I visit the most. However, this shortcut section can be customized.
You can either hide the shortcuts or manually set which webpages you wish to keep on the Chrome Browser shortcuts.
Open Chrome
On the bottom right hand click on Customize (or on the pen icon)
Then Click Shortcuts. Make your customization.


Once finished, click Done.
There are not many options for customization. There are three options.
Either you manually set the shortcuts or let Chrome do it(I prefer this one)
So, if you prefer to have shortcuts, then try this customization.
Don't Like to Customize Google Chrome.? How to Change?
I know, not everyone will prefer heavily customizing an interface, let it be an operating system or in this case, the web browser. Many of our readers may try to customize Google Chrome on their PCs. They may not find it interesting. So, the next question is, how to go back to the default settings.? The solution is simple.
All you need to do is reset the Google Chrome to default settings on your PC. Follow the interlinked guide and that should easily fix your problem.
So, that was all about how to customize Google Chrome on your WindowsOS or macOS PC. If you are into customization, they do try these out and let us know your experience in the comments section below.
Read Now,