CD PROJEKT RED released Cyberpunk 2077 in 2020 as an open-world, action-adventure RPG set in the dark future of Night City. It's full of power-obsessed people, glamour, ceaseless body modification, etc. Although the game wasn't smooth and optimized enough even releasing after so much wait and hype, developers were active enough to tackle the criticism and improved Cyberpunk 2077 finally. However, not everyone isn't lucky enough and faces several bugs like Cyberpunk 2077 Not Saving issue on PC, Xbox, and PS5 platforms.
Now, if you're also one of the victims to encounter such an issue, you can follow this troubleshooting guide to resolve it. As per multiple reports online, it seems that Cyberpunk 2077 players are getting the particular error message that says "Saved data is damaged and cannot be loaded." This issue appears on all Windows OS users such as Windows 7/8/10/11 where the game progress data can't be saved properly, or sometimes it doesn't appear even after saving.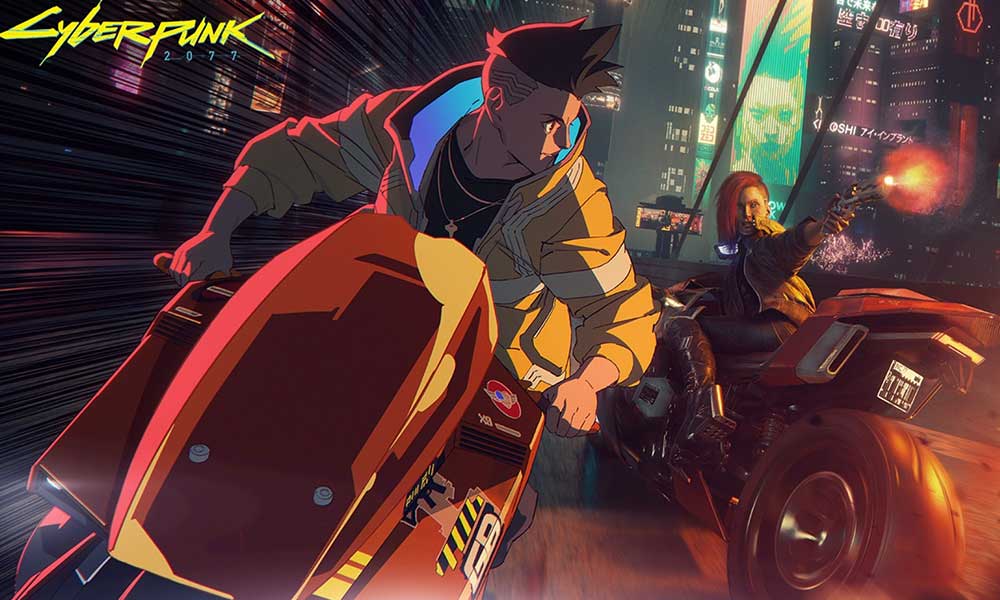 Fix: Cyberpunk 2077 Not Saving on PC, Xbox, PS5
The interesting part is that even though affected Cyberpunk 2077 players are able to find out the saved game progress data file on their PCs, the progress data is either not showing saved in the game or doesn't load at all. Now, you may ask why is the game progress not saving. The chances are high that antivirus software blocking, cache data issues with the console, incorrect game save location, corrupted game files, an outdated game version, Steam Cloud Synchronization issues, etc can be possible reasons.
Luckily, here we've shared a couple of workarounds for you that should be handy. Now, without wasting any more time, let's jump into it.
1. Check for Game Save Directory
First, you should check the game save directory of Cyberpunk 2077 on the PC where you've installed it. The chances are high that somehow your game save directory conflicts with some progress saving issues.
2. Update the Cyberpunk 2077
You can try checking whether the affected game is updated to the latest version. An outdated game version can eventually trigger multiple issues with the performance. To do so:
For PC:
Open the Steam client > Go to Library.
Click on Cyberpunk 2077 from the left pane.
It'll automatically search for the available update.
If there is an update available, make sure to click on Update.
Wait for some time to install the update.
Once done, make sure to close the Steam client.
Finally, reboot your PC to apply changes.
For PlayStation:
From the home menu, open the game Library.
Choose the Cyberpunk 2077 game.
Press the Options button > Select Check for Update.
If there is an update available, make sure to install the update.
For Xbox:
Head over to the My Games and Apps section > Go to Manage.
Select Updates and install the latest version of the Cyberpunk 2077 game.
3. Verify and Repair the Game Files
If in case, there is an issue with the game files and somehow it gets corrupted or missing then ensure to perform this method to easily check for the issue. To do so:
Launch Steam > Click on Library.
Right-click on Cyberpunk 2077 from the list of installed games.
Now, click on Properties > Go to Local Files.
Click on Verify Integrity of Game Files.
You'll have to wait for the process until it gets completed.
Once done, restart your computer.
4. Power Cycle the Console
Sometimes issues with the temporary glitch on the console device can eventually trigger multiple conflicts with the game launching and multiplayer connectivity. It's better to perform a simple power cycle method on your gaming device to ensure that the problem has been fixed. To do that:
Just power off the PC or console completely.
Unplug the power cable from the power source and from the device itself.
Wait for a few minutes, then plug back the power cable in.
Finally, power the PC or console and relaunch the game to check for the issue.
5. Whitelist the Cyberpunk 2077 in Antivirus
Additionally, to avoid blocking, you should perform the steps below to manually add Cyberpunk 2077 as an exception in the antivirus settings.
Press the Win+I keys to open Windows Settings.
Go to Privacy and Security > Click on Windows Security.
Click on Virus and threat protection > Select Manage ransomware protection.
Select Allow an app through Controlled folder access > Click Add an allowed app.
Click on Browse all apps > Select Cyberpunk 2077.
Click on Open to save changes.
6. Disable Microsoft OneDrive Auto Backup
Last but not least, you should try disabling the Microsoft OneDrive auto backup option manually on your Windows PC, which comes by default turned on. It might trouble you with the game launching or saving the game progress data in several scenarios. Also, disable the OneDrive application from the Startup Apps option via Task Manager (Ctrl+Shift+Esc).
That's it, guys. We assume this guide was helpful to you. For further queries, you can comment below.