Microsoft Office is a business software package that is used by thousands of employees all around the globe. Many employees have issues with working with Office as they get tired from continuously staring at the screen. So, Microsoft office introduced Dark mode for all its applications. Users can easily enable the Dark mode in Microsoft office which will work with Excel, Outlook, One note, and so on. With the introduction of Dark mode, employees can work more productively without getting much strain on their eyes. Also, it protects eyes from continuously staring at a bright light source.
In a modern work field where you have to continuously work in front of the computer, it is important to take care of your eyes. So make sure you enable dark mode in Microsoft Office and other applications which support this feature. If you don't know how to enable Dark mode in Microsoft Office, Excel, Powerpoint, etc., then we will guide you through the process. But first, let's get a little info in the Dark mode itself.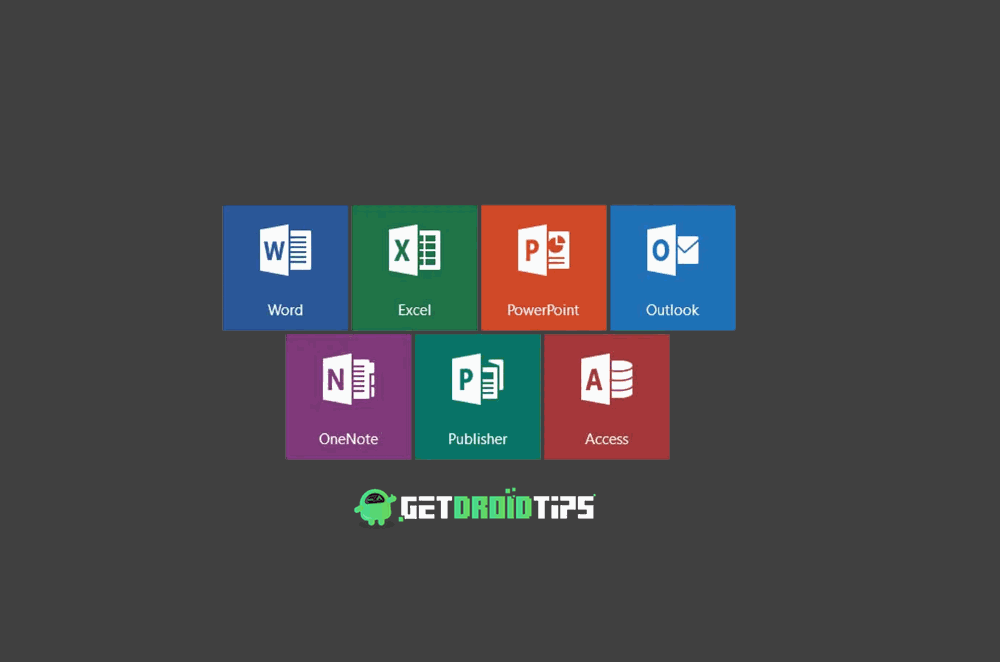 What is Dark Mode in Microsoft Office?
Dark Mode in Microsoft Office is generally the black color theme, which provides a black background and makes all the icons and title bar black. For the part where you will be typing, it remains white. However, you can switch backgrounds, patterns, and colors of the typing space. Using Dark Mode is beneficial to the eyes and increase productivity at the night time.
If you are using Microsoft Office for work at night, it puts stress on your eyes. Long time usage may lead to eye damage to some time. It is too bright to focus. To solve this issue, you might wanna enable Dark mode in Microsoft Office. Dark Mode reduces the tension in our eyes and doesn't cause any damage to your eyesight. The black theme provides high contrast visual, that means you will have no difficulty to focus. To know how to enable Dark Mode in Microsoft Office, follow the following guidelines mentioned below.
How to Change the theme and the background in Office, from your Account settings
Note: The steps mentioned below to enable dark mode will be applied to all Office apps like Microsoft Excel, Powerpoint, Word, etc.
Step 1) Open Microsoft Word or any other Office software that you often use and click on the File tab.

Step 2) Go to the Accounts option.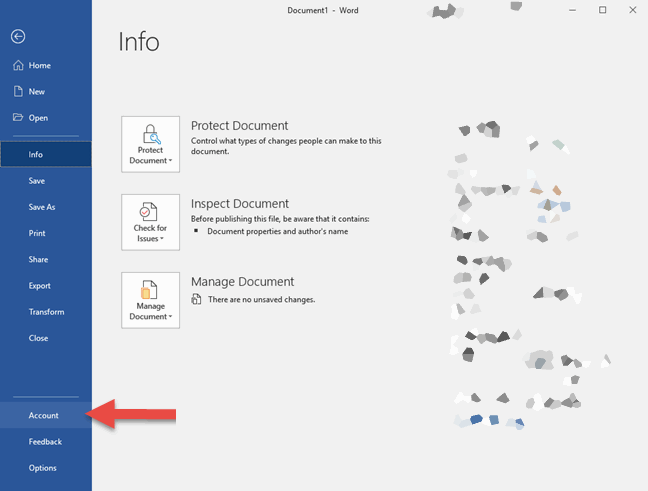 Step 3) Click on the Office Theme drop-down list and choose the Black theme.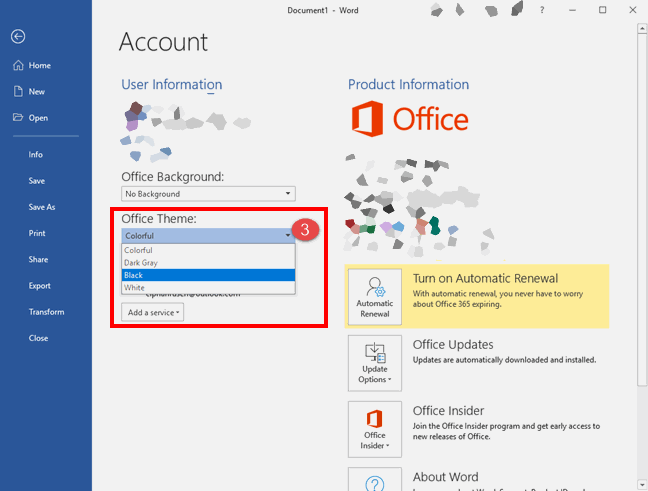 Step 1) click on the File tab and go to Options.
Step 2) A new window will appear, click on the drop-down list right to the Office Theme label and select the option, Black.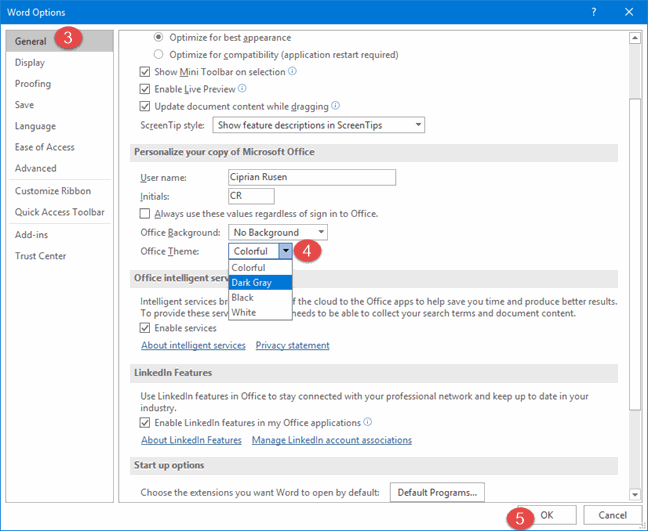 Step 3) Tap on the OK button to confirm, and your theme will be changed to dark Mode.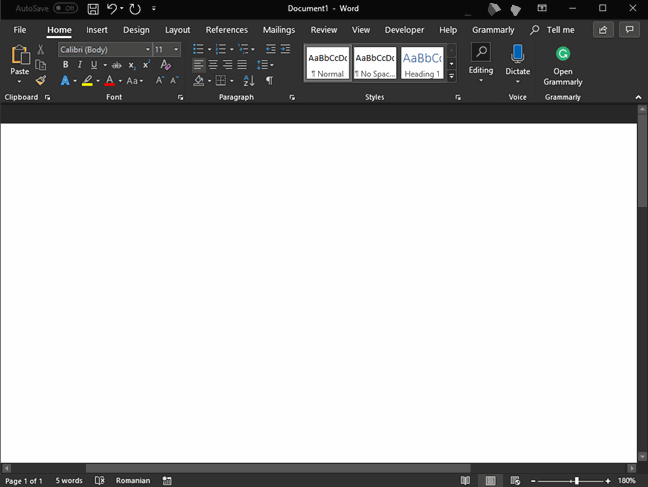 While using these two methods, you can change the theme to dark mode.
Conclusion
Dark Mode in Microsoft office is a great feature that you should enable to safeguard your eyes. Also, this feature will help you to be more productive and get more work done at the same time. There are multiple plugins available for the same too. However, most of them are paid and not reliable as well. So use the built-in dark mode themes to get the dark mode feature.