Warhammer 40000 Darktide is one of the latest cop-op FPS action video games by Fatshark that has been released in November 2022. As per multiple reports, though the title is doing quite well in the gaming community, the chances are high that some of the errors or bugs are troubling a lot. Still, somehow just after the new update, many players have recently reported that every time the game boots up, it changes the screen resolution. If you're also facing the same issue, you can check the steps to fix the Warhammer 40000 Darktide: change the resolution and full screen.
Several affected players have started reporting on the Warhammer 40000 Darktide subreddit that when the game boots up every time, it changes the display resolution and changes the fullscreen resolution to fullscreen borderless. As mentioned, the render resolution also changes from 100 to 66. Whereas some other players have also mentioned that the same issue appears quite often. So, if you're also getting irritated with this issue, you can follow all the possible workarounds mentioned below.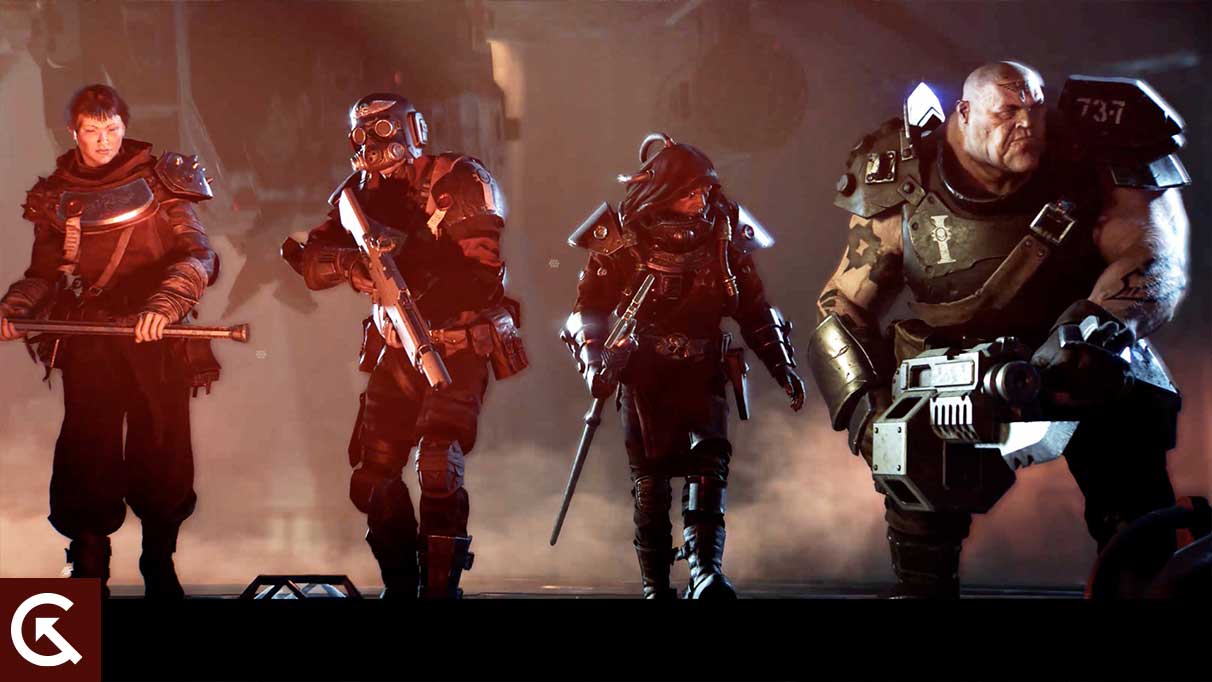 Fix Warhammer 40000 Darktide: Changes My Resolution and Fullscreen – Borderless
We can expect that some of the in-game or graphics application settings can trigger such an issue. So, without wasting any more time, let's jump into the troubleshooting steps below.
1. Run the Game in Window Mode
Though this isn't a proper solution, you can try this workaround to play your game easily until a fix arrives. Make sure to run the game in Windowed mode by changing the screen settings from the in-game menu.
In order to get a better experience, you can also select the Borderless Window mode and set the same resolution that your monitor supports. Sometimes it can also possible that using an incompatible display resolution on a monitor can automatically go down to the default resolution.
2. Display Scale to 100%
If in case, display elements are too small or big on your screen or somehow the gaming resolution goes down automatically every time you launch the game, make sure to scale the display to 100%. It will ensure most of the games run smoothly without any drastic changes. To do this:
Press Windows + I keys to open Windows Settings.
Now, click on System > Select Display.
Under the Scale and layout option, you'll need to click on Change the size of text, apps, and other items.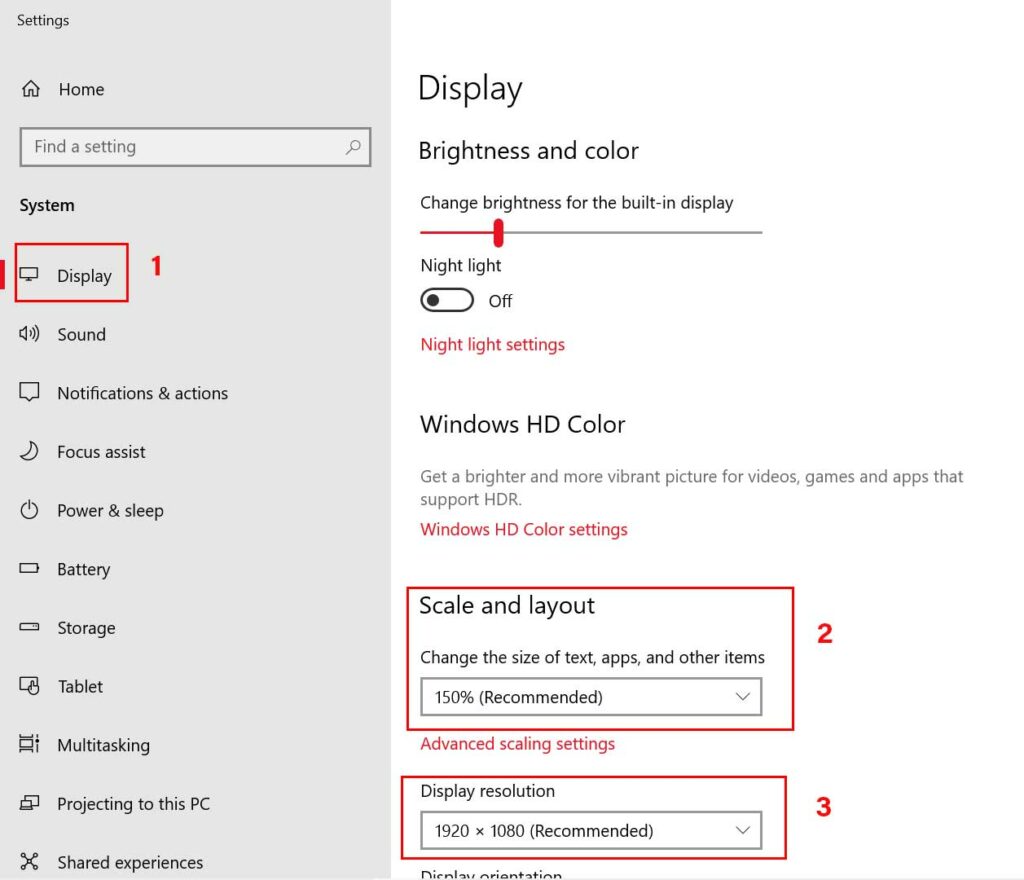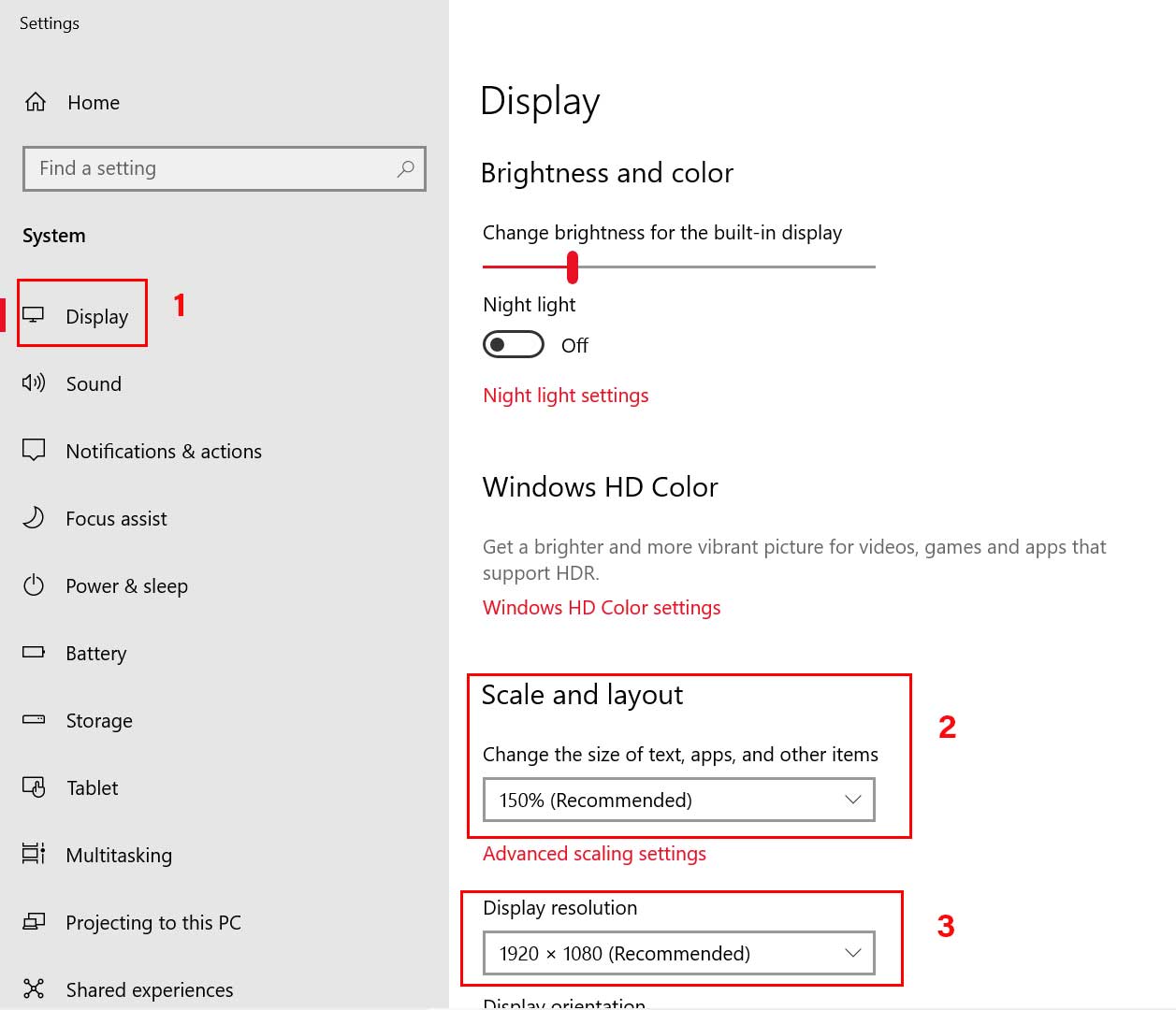 Set the scale to 100% which is recommended in most cases. If in case, your system is recommending to scale to 125% or 150% or even higher, you can go with that. [In our case, 150% is recommended]
Additionally, make sure to set the default Display resolution which is recommended. [In our case, 1920×1080 Full-HD resolution is recommended]
3. Select Main Screen
Most of the gamers use multiple monitors to get a bigger display experience. However, this can cause a resolution changing issue, etc. Make sure to change the main screen.
Right-click on the desktop screen (blank) > Click on Display settings.
Now, if you can see multiple numbers of monitors connected with your Windows, click on Identify.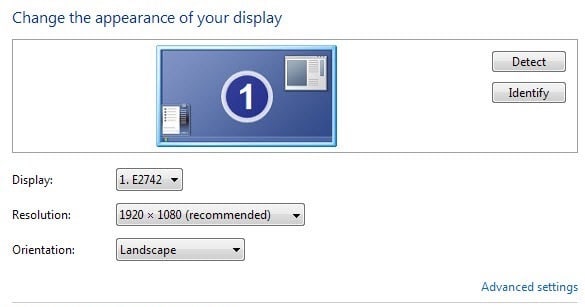 Here you will get a number on the screen like 1 or 2.
Set the monitor with the same number for screen 1 or 2 as the main screen.
Save the changes and try running the game again to check whether the issue has been solved or not.
4. Change Nvidia Control Panel Settings
If you've both the dedicated and external graphics card on your computer, it may cause some issues. So, you will need to change some of the Nvidia Control Panel Settings. Additionally, you'll have to keep in mind some of the other tweaks as well.
Launch the Nvidia Control Panel Settings.
Head over to the Manage 3D Settings > Click on Global Settings.
Change Preferred graphics processor to High-performance Nvidia processor.
Next, click on the Apply button to save changes.
Some of the users have also mentioned that they have fixed their issues by adjusting desktop size and position.
Open the Nvidia Control Panel.
Go to Display > Click on Adjust desktop size and position.
Select No scaling and click on Apply to save changes.
Under the Manage 3D Settings option, Dynamic Super Resolution (DSR) should be turned on by default. If so, you should turn it off and try whether the problem has been fixed or not. Similarly, even if you're an AMD graphics card and driver installed, you can find out the DSR option in the AMD Radeon Settings to turn it off. Now, you should have fixed Warhammer 40000 Darktide: Changes My Resolution and Fullscreen – Borderless issue.
5. Disable Teamviewer
Teamviewer is the most popular remote access or control software for computers and other devices for maintenance. Although Windows has its own Remote Desktop Connection feature, users prefer Teamviewer a lot.
Plenty of Windows users have reported that the Teamviewer software is causing issues with the fullscreen display window to the PC games. So, if you don't have installed Teamviewer, then you can proceed to the next step. But if you've installed Teamviewer then you should try to disable or uninstall the tool temporarily and restart your system to check for the issue.
6. Use Program Compatibility Mode
Sometimes it may possible that Windows OS compatibility issues can cause several problems with games or other programs to launch or run properly. If you're also facing the fullscreen mode and display resolution issues with your PC games every time when you boots up the game or restarts the computer, you can try tweaking the program compatibility mode.
The chances are high enough that the program will run properly on your Windows version if you select any previous version of Windows. To do this:
Right-click on the Warhammer 40000 Darktide game launcher icon from the desktop or Start Menu.
Go to Properties > Click on the Compatibility tab.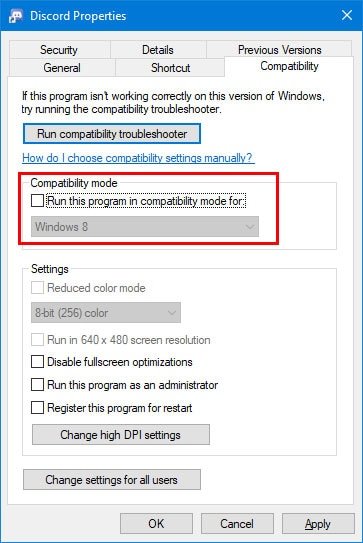 Click on the checkbox to enable Run this program in compatibility mode for option.
Now, select your preferred Windows OS version > Click on Apply and then OK to save changes.
Finally, you can try checking whether the Warhammer 40000 Darktide Changes My Resolution and Fullscreen – Borderless window or not.
7. Rollback the Graphics Drivers
As we all know that updating to the latest version of graphics drivers will fix most of the graphical issues or glitches on the system or game. But if in case, the latest version has more bugs or issues, then what? Therefore, you can easily roll back the graphics driver version to its previous version which was much better.
Once you do that, you'll be able to run your game properly, or at least there won't be any graphical glitches or display resolution-related issues. You can check the steps to roll back your Windows graphics driver version here.
8. Reinstall Graphics Driver
However, if none of the methods worked for you, try reinstalling the graphics driver on your Windows computer by following the easy steps below:
Press Windows + X keys to open the Quick Access Menu.
Click on Device Manager and it'll open in a new window.
Now, double-click on Display adapters > Right-click on the active/dedicated graphics card.
Select Uninstall device.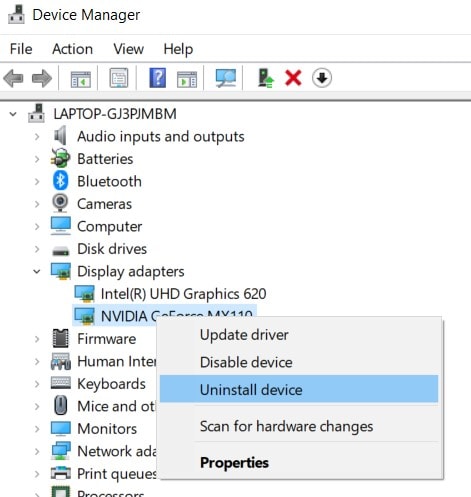 Once the driver has been uninstalled properly, restart your computer.
Then Windows will attempt to reinstall the driver automatically. However, if the driver not installed, you can manually download and install the latest graphics driver for the model of your graphics card from the respective Nvidia / AMD website.
Finally, you should reboot your system again after installing the GPU driver.
That's it, guys. We hope you've found this guide useful. Feel free to ask in the comments below.