You're playing your favorite game on your Nividia graphics-enabled Windows 11/10 PC, and suddenly, you get a blue screen or Game frames start dropping. This usually happens with the majority of Nvidia drivers. Updating Nividia drivers can fix all these problems what if the new update is faulty? Well, in such a scenario, you need to Rollback Nvidia Graphics drivers to the previous version in Windows 10 or 11 PC. The process of rolling back of any driver is an easy task, and we will guide you through the process here.
Installing the right Nvidia graphics is important as without graphics; you won't be able to enjoy games and other graphics-related services. If you do major video rendering and editing, then rolling back to old Nvidia Graphics is very important. In some cases, the faulty Nvidia graphics can also harm your PC's CPU performance.
Also Read: Fix: Nvidia Display Driver Service Missing Issue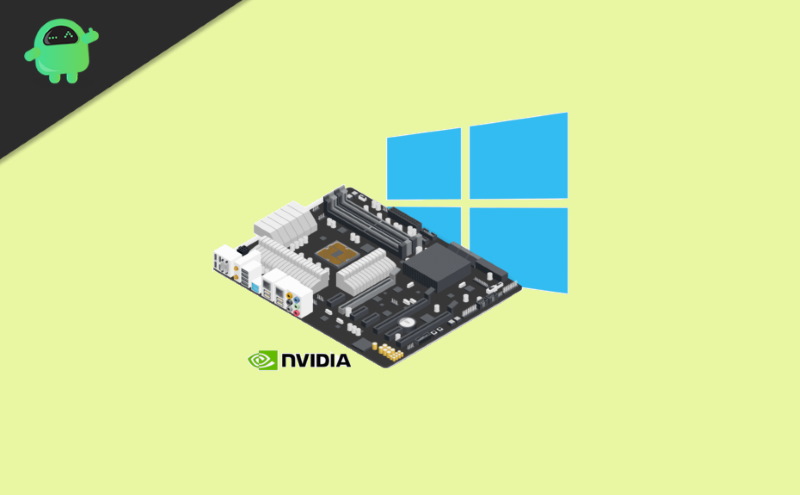 What Is Nvidia Driver
Nvidia is the market leader in digital Graphics cards. Its graphics card has come along a long way from the year 1993. It produces a staggering range of graphics cards, which makes graphic intensive work a breeze throughout and plays demanding Triple-A gaming titles. Nvidia saw the light with the introduction of their first video card called GeForce 256. After that, there was no looking back for the company.
The company trades under the name of GeForce, GTX, and the latest RTX series. RTX is the most powerful in this segment, is the first choice for games and video producers. The most powerful graphics card in their lineup is the RTX 2080ti, with a vRAM of 12GB. Now talking about Device Driver, it is a firmware that is in use to interact with the hardware or the installed GPU in the computer system to work efficiently with the operating system and thus to optimize the user experience.
Why You might Need To Rollback Nvidia Driver
It is quite possible that sometimes device drivers, instead of smoothening the user experience, worsen it. This is a significant cause of a bug or a failure in the internal program structure. Sometimes the operating system is not compatible with the update of the device driver. This does not happen if you're using an integrated mobile graphics card because, in them, the update is rolled by the company that has made the laptop. Here are a few major reasons why you should roll back now!
Also Read: Fix: NVIDIA High Definition Audio Not Plugged In Error
Your games are not running smoothly, and you see jitters and lag
Video rending is not working correctly
Incapable driver warning messages on your screen
Bottleneck issue
Overheating of the driver chip
Not compatible driver installed error messages
Therefore, if your computer is not able to recognize the graphics card in a computer, it is advised to roll back the driver because the updated driver has some bugs in it, or it is not compatible with the operating system.
How to Rollback Nvidia Graphics Driver to the Previous Version in Windows 11/10
Rolling back any video graphics drivers such as Nvidia is pretty much easy in Windows 11/10 system. Here is a quick guide to doing that:
First of all, Open Device Manager. Simple click on Windows Button and search for the "Device Manager" option.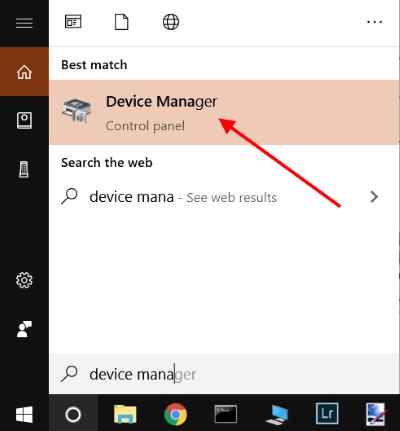 This will open Device manager windows. Go to Display section, here you will see your Nvidia driver with a version number. Right-click on it and choose the "Properties" option.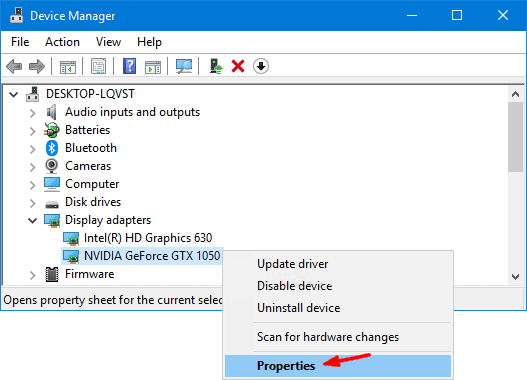 In the property pane, you will see Driver Tab. Select the Driver tab, and then click on the Roll Back Driver option.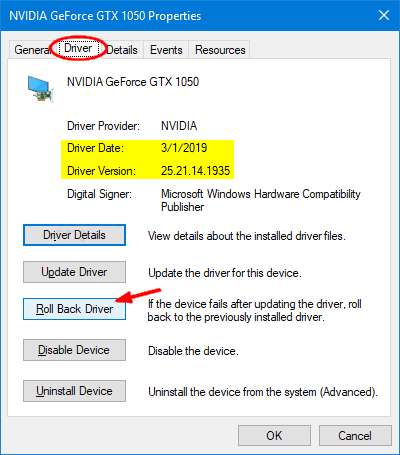 Note: Keep a note of the driver's date and version. Also, if the "Rollback Driver" option is greyed out, then you need to manually install the driver on your PC.
A new dialogue box will open, simply choose any relevant option and click yes. Wait for few minutes to finish the process.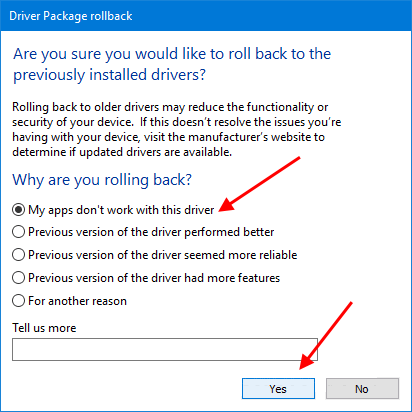 After the Nvidia driver rollback process is finished, you can see the old driver version number and installed date.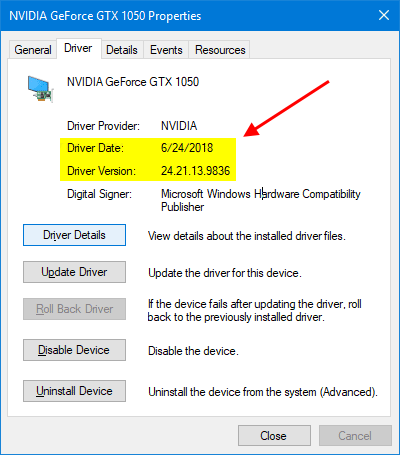 Now you can use your Nvidia roll back driver with your Windows 11/10 PC. This process is essentially the same for Windows 7 & 8 as well.
Conclusion
Updating your Nvidia drivers is important. But sometimes the new driver may be faulty or malfunction. In such cases, you must rollback Nvidia drivers to the previous version to avoid any hindering in your work experience. And wait for few weeks till the company announces a new stable driver update, then you can update your Nvidia drivers as well.