Are you a gamer? then you already know the importance of Graphics Card and their respective graphics drivers. In this article, we'll show you the options that you can do to Update Graphics Drivers to Fix Gaming Related Issues.
Graphics Card plays a very vital role in the whole gaming environment. One who doesn't own a graphics card, will not be able to play high-end games in the first place and if he/she manages to play the game without a graphics card, they will not be able to a good frame-per-second or fps, in simple words, bad performance.
And if you have a graphics card and don't have the latest graphics drivers then you will face several in-game relates issues. So in this article, we are going to discuss, how one can update graphics drivers to fix gaming-related issues.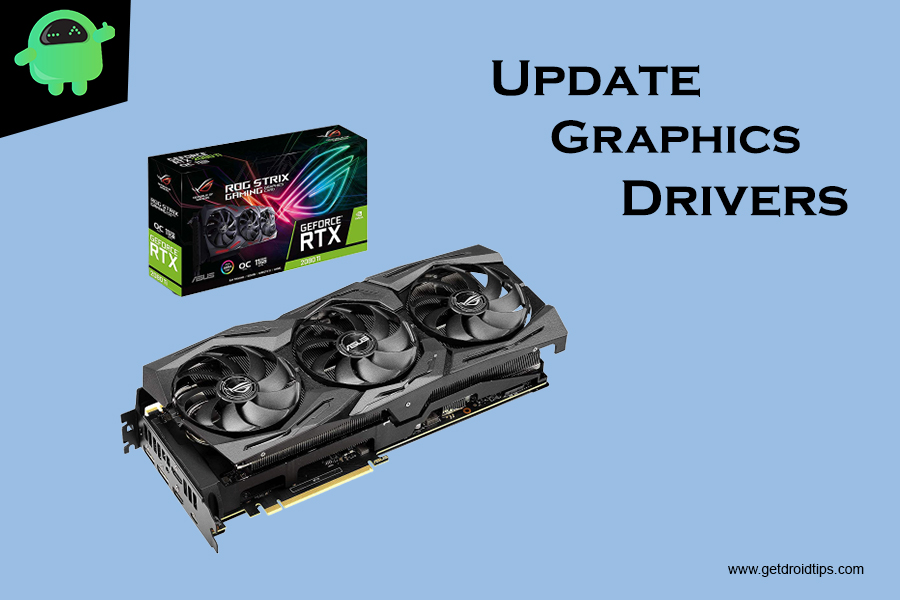 How to Update Graphics Drivers to Fix Gaming Related Issues
Step 1: Identifying Your Graphics Card
Method 1: Using the Search Option
Tap the Windows Key.
Tap on the search panel.
Search for "System Information".
In the "System Information" window, tap on Components.
Scroll down to the "Display" sub-category under the "Multimedia" category.
Look for your graphics adapter model in the entries on the right side.
Method 2: Using Directx Diagnostic Tool
Tap the Windows key and the R key at the same time to open the Run dialog box.
On the search panel, type "dxdiag" and hit enter.
A new Directx Diagnostic Tool window will open.
On the upper left side of the window, there will be several tabs.
Tap on the "Render" tab.
Under the device section, note down your graphics card's name.
In case you don't see the Render tab, tap on the "Display" tab.
Under the device section, note down your integrated graphics card's name.
Step 2: Download Latest Updates and Install it
Below are the links for your graphics card, head over to their respective website and download it:
You will have to select the exact model of your computer's graphics card, which we got from the previous step.
You also have the option of letting the site scan your system to automatically determine what drivers you need. Just be aware that sometimes, you'll be asked to install a utility that performs the scan.
If you have any queries regarding this, the comment section always available for you.