Nvidia is better known for its GPU lineup, especially for the gaming market. So you should already know that the GPU requires to install appropriate drivers to work in Windows. But it sometimes creates issues and installation will fail sometimes. Lately, some users reported that when installing the drivers, it shows some errors.
If you know what you are doing, you may rush to check on the Device manager, but you will also not find the device listed there under Display adapters. If it's not listed on the device manager, you will not be able to install the drivers. So in this article, we are going to explain step by step guide to fix Nvidia GPU not showing up in the Device Manager.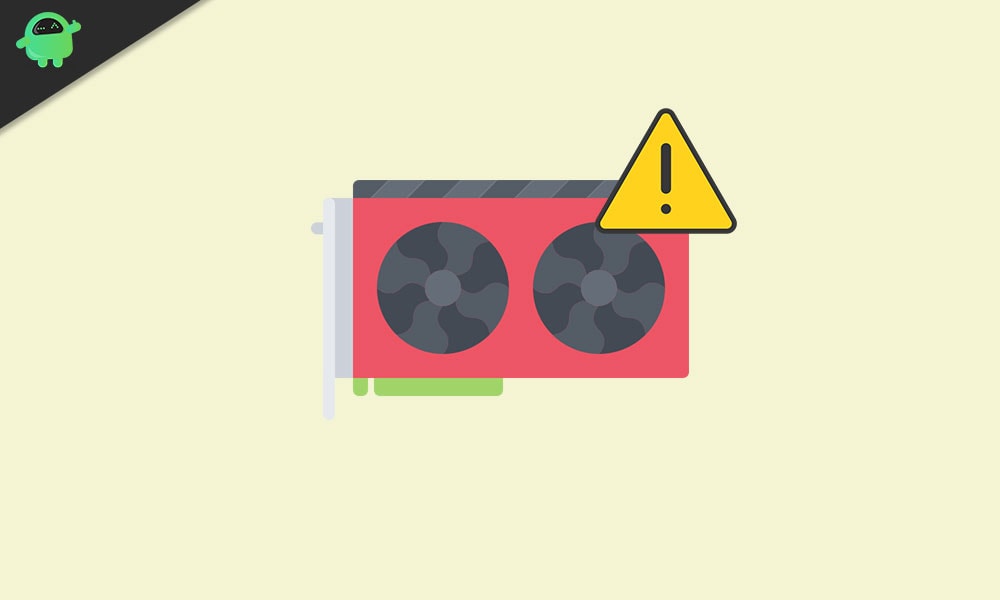 Step 1: Update other drivers
So to fix this issue, we should install the latest available drivers for your device. To do so, follow these steps:
So head over to the manufacturer's website, search for drivers for your installed operating system.
Then, download and install all recommended drivers for your device except the Nvidia GPU Driver. You can download it, but just don't install it for now.
Once installing other driver software is complete, restart your system and check if you can find the Nvidia GPU on the Device Manager.
You can also try installing the downloaded Nvidia GPU driver from the manufacturers' website.
Also Read: Fix: NVIDIA High Definition Audio Not Plugged In Error
If successful, the issue should be solved, and the device should show up in the device manager. If it doesn't, don't worry, follow the next step.
Step 2: Check on Device manager
Sometimes until you install the correct device drivers, the Nvidia GPU will not be shown correctly in the Device Manager. it may be listed under Other Device or Under PCI-E devices. Now to clarify this,
Right-click on the start button and click on Device manager.

Now Click on View and click on Show hidden devices.

Now you should be finding any devices under Other devices or under any category. Usually, the device will show an exclamation mark icon, indicating that there is an issue with the device.
Right-click on the device and click on Update drivers.

Now select "Search automatically for updated drivers"

Windows will search for device driver software and install them if they are available.
Step 3: Update Windows
Windows update not only brings the latest features and security updates, but it can also aid to download and install the latest device drivers for your PC. Since these drivers are verified, it should be compatible with the version you're using. So let's try updating your Windows.
Open the Settings app and click on Updates and Security.

Click in Check for updates under Windows update.

Let it run for a while and complete downloading updated driver software.
Note: Sometimes Windows update will say you are up to date. Clicking on Check for Update a couple more times will make it re-check and download the required update.
Once the update is complete restart your machine and see if the device is showing in the Device Manager. It will show up, and if it doesn't, we have to check further.
Step 4: Check GPU
If this is an assembled CPU, then you might want to check if the GPU is correctly connected and seated on the PCI E slot. To check that,
Shut down your PC and remove the power chord from the power source.
Open up your CPU cabinet and check if the GPU is connected properly. If your GPU requires an extra power source, also make sure it is those connections are also intact.
Close your cabinet, and Start your PC.
Check if you can find the Nvidia GPU in the device manager. If you can find it, congratulations.
Note: If you have a prebuilt CPU, and it is still under warranty, you don't want to void it by opening it. Instead, try contacting technical support for that CPU from the manufacturer. They might help you.
Step 5: Reinstall windows and install drivers
Note: Only try this option if none of the above-mentioned steps solves your issue. Reinstalling the window will remove all your data, be sure to back it up to another drive or to another partition on the same drive.
Reinstall Windows on your machine. Alternatively, you can do a fresh start (Backup recommended though). Press start a search for a fresh start and follow the steps on the screen.

As soon as you are into the OS, do not install any software and check Device Manager to see if you can find the Nvidia GPU.
If you can find it, first install the Nvidia GPU drivers you downloaded and install all other drivers you downloaded.
If you cannot find the device in the Device Manager, check for updates in Windows update before installing anything. It should check and install the appropriate drivers.
Still nothing?
If you cannot find the device even after trying these solutions, your GPU is likely broken or faulty. It may be with the board or the PCIe slot. So if you're still under warranty, try claiming it or contacting the service centers.
Conclusion
So this is how you can fix Nvidia GPU not showing in the Device Manager issue on your Windows machine. Although these steps may seem a bit hard, it's not that hard once you do them in the correct way. Make sure to follow all the steps mentioned to avoid confusion.