Dead by Daylight appeals to me very much, at least on paper. Whenever there is a chance to compete fiercely with friends, I'm a big fan. Especially if they're asymmetrical, it may have the right idea, but Dead by Daylight lacks execution, much like others have discovered before me.
In Dead by Daylight, a hapless survivor is responsible for powering a series of generators while one player plays the monster. But, some users started reporting about the Dead by Daylight high ping and packet loss, which is why we are mainly here. In this article, we have mentioned some potential fixes that will help you resolve the Dead by Daylight high ping and packet loss issue. So, let's get started with the guide.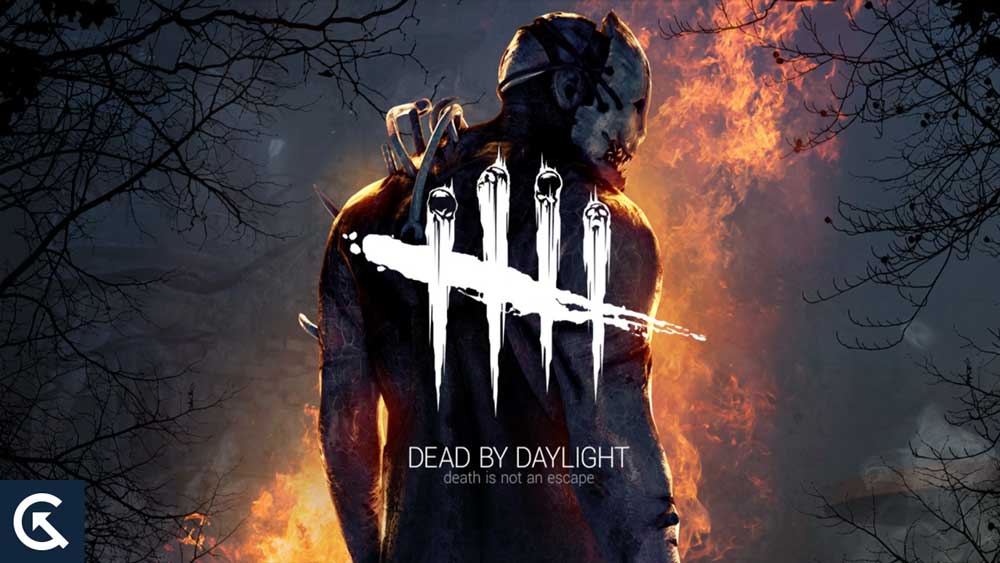 Why do High Ping And Packet Loss Issue Occurs?
In Dead by Daylight, several problems cause the game to experience increased ping.
Connecting to a WiFi network with a poor signal.

Operating systems and/or game apps that are outdated.

Using up network space with background apps.
You should fix your ping if you want to enjoy Dead by Daylight. High ping causes lag and other problems. Below are some tips to help you solve your problems quickly and easily.
How To Fix Dead by Daylight High Ping and Packet Loss
There are several reasons why gamers quit Dead by Daylight, including lag, ping, and latency. In spite of this, Ping and latency are closely related. In order for players to perform at their highest level, latency and ping issues are crucial. So, in case you are facing a high ping or packet loss error, make sure to check out the fixes mentioned below:
Fix 1: Restart Your Network
Whenever you experience network problems, reboot your network right away. Although it may seem easy, it works surprisingly often when you turn it off and then on again. To do that, follow this simple guide:
You will need to unplug the power cords from your modem and router.

After 60 seconds, plug them back in. You should see the indicators back to their normal state.

Open your browser and check your Internet connection. Once you're online again, launch Dead by Daylight and check whether the high ping and packet loss issue gets resolved.
Fix 2: Change your region with a VPN
There are times when Dead by Daylight's high ping and packet loss are caused by regional differences. Your connection to the server is too poor to allow smooth gaming, so you're connected to a laggy server. You can use a VPN to resolve the problem either way.
Using a VPN lets, you concentrate on your game while your local network is configured. Besides testing servers in your own country, you can also test servers in other nations. In addition, you should not use free VPNs since they are after your personal information. You can be sure that your connection will be stable and secure if you subscribe to a premium VPN plan.
Fix 3: Change your DNS Servers
There are two kinds of DNS servers: public and private. Your target domain is translated into its IP address by this tool. Most of the time, we use DNS servers that our providers develop. Resolving problems using the widely-recognized and popular DNS servers is easier and more accurate.
Here are the steps you can follow to change your DNS server:
Right-click

on the computer icon and select

Network & Internet settings

.

Select

Change adapter

options under

Advanced network settings

.

Right-click on the

Ethernet adapter

(or wireless connection, depending on your connection type) and select Properties.

Double-click Internet Protocol Version 4 (TCP/IPv4) to view its properties.

You can use the following DNS servers: In the Preferred DNS server field, enter

8.8.8.8

, and in the Alternate DNS server field, enter

8.8.4.4

. Then click

OK

.

Next, you must flush the DNS cache to make the changes effective. In the search box on your taskbar, type

cmd

. Make sure that Run as administrator is selected.

To flush DNS, type

ipconfig /flushdns

in the pop-up box. Press

Enter

.
Fix 4: Update your Network Driver
If you're using an outdated or faulty network driver, you may be experiencing lag. To avoid network problems, your network driver must always be up-to-date. Check for driver updates now if you don't remember when you last checked.
Go to the

Device Manager.

Navigate to the Network adapter section.

Choose the network adapter to which you are currently connected and right-click it.

Select

Update driver

.

If you still have trouble connecting, close Device Manager and try again.
Fix 5: Update the Operating System
We all know this. Your game might lag if you have an outdated device, so if your sim is playing faster, then you need to update it.
Open the Windows Settings.

Then, tap on the Windows Update.

Finally, hit the Check For Updates.
Fix 6: Close Bandwidth-Hogging Programs
If some large programs are running in the background, you may experience high latency. However, if you're running programs such as Chrome, OneDrive, Discord, or Windows Update, you should check if they might require a lot of traffic before entering the fog. You can also close all unnecessary software before you launch the game.
Fix 7: Disable Cross-Play
Dead by Daylight's Cross-Play feature was introduced in August 2020. Using it, players can participate in the same game from different platforms. Even though this may enhance the game, remember that your peers also determine your in-game connection.
If your peers do not have a good connection as you do, you may experience lag spikes or high ping issues. In Dead by Daylight, you can disable Cross-Play to prevent Dead by Daylight high ping and packet loss errors.
So, that's how to fix the Dead by Daylight high ping and packet loss issue. We hope that this guide has helped you. Furthermore, if you need more help regarding this topic, comment below and let us know.