Apple Inc. provides iCloud storage service which automatically backups your entire photo library to the cloud. But if you hit your storage cap, the constant barrage of notifications and warnings can be frustrating. So in order to avoid such a situation, you delete all your photos from iCloud.
iCloud's service is enabled on your device by default, and Apple only gives you 5 GB for free iCloud storage, which is not enough. You can disable this service from the settings menu. But if enabled, it will automatically backup all your photos in the iCloud.
If you are suffering from constant notifications for promotional offers of iCloud storage full, then it's the best solution. As your iPhone photos can take a lot of space and the limited 5GB of storage is not gonna cut it. So here is how you can delete all your photos from iCloud.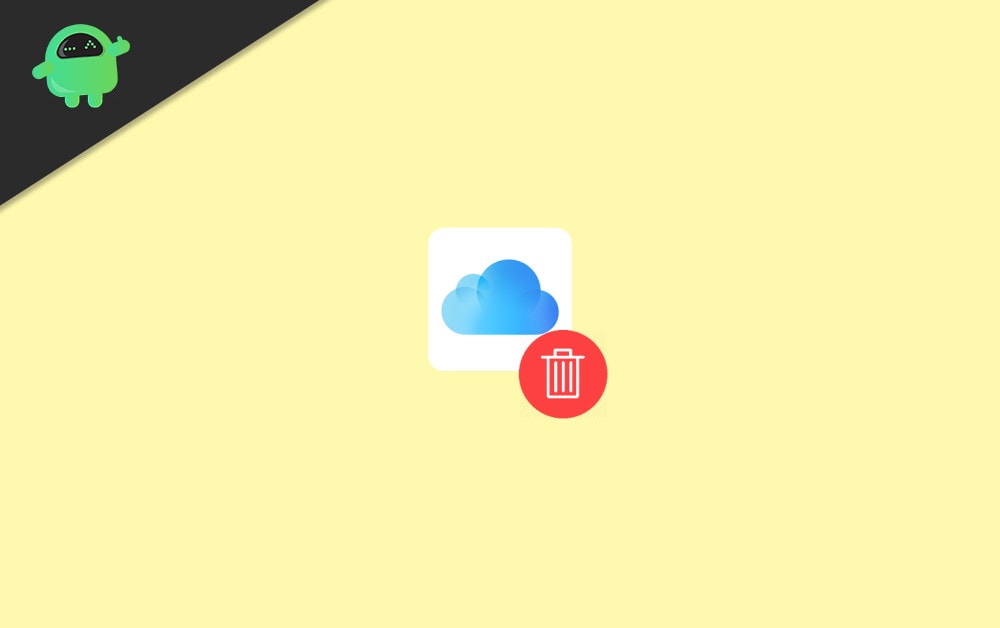 How To Delete All Photos From iCloud?
To delete all your photos from iCloud, you can use either your iPhone, Mac, or use your online iCloud account.
Method 1: From Your iPhone
If you want to remove photos from your iCloud, one of the most lenient ways to accomplish this is to delete them from the Photo Gallery on your iPhone directly. To execute this, you'll have to assure that your iCloud Photo gallery is turned on. Remember, this will delete the photos from your other Apple gadgets comparatively.
Open your iPhone and tap on settings. Now click on your Apple ID.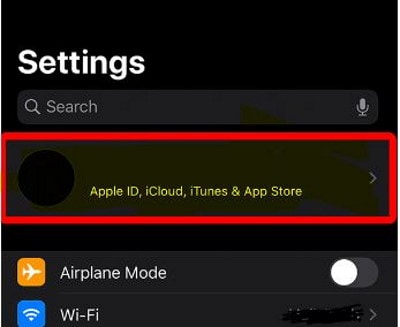 On the next window, you'll see a list from that tap on iCloud.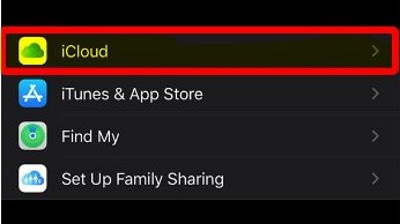 Now click on Manage Storage, and you will get all the information regarding storage with the help of a bar graph.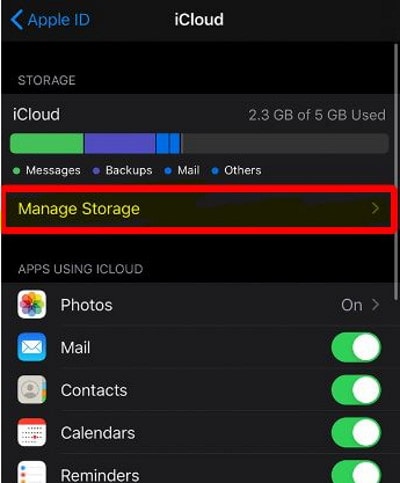 Then, tap on Photos.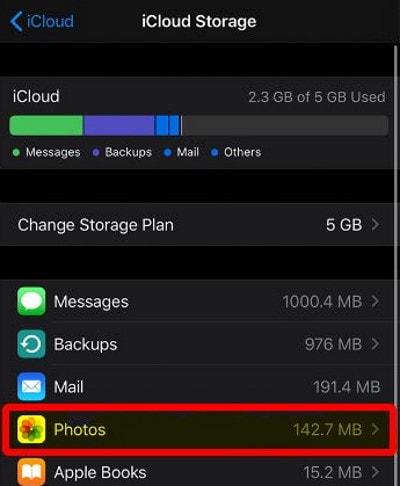 Now what you have to do is just tap Disable and Delete.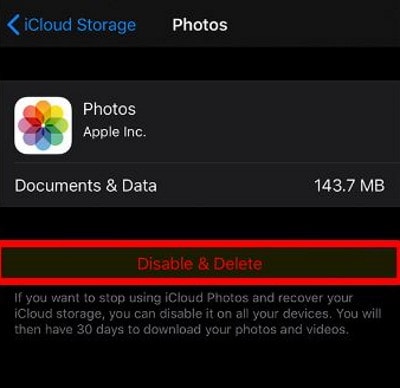 This step will disable your photos from being sync to your iCloud account.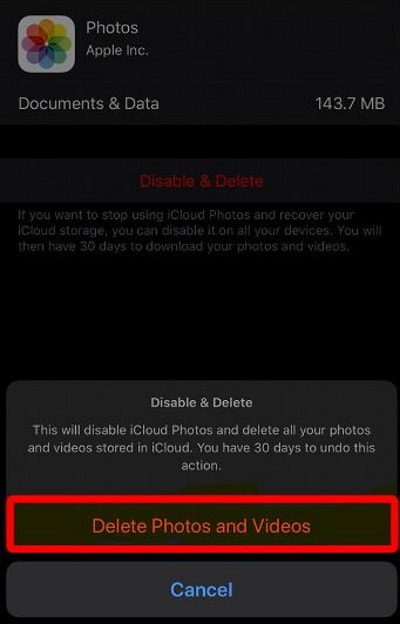 At last, simply tap on Delete photos and videos. This will remove all your photos and videos on iCloud.
Method 2: From Your iCloud Account
If you don't know how to delete all your photos stored iCloud, then open your favorite web browser. Now search for icloud.com in the search bar of your browser.
Log in with your Apple credentials information. You might go through a two-step authentication to sign in to your Apple account.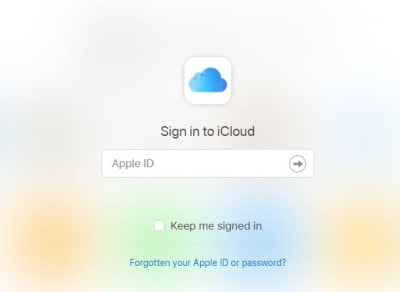 Now Tap on Photos, and from photos, you can select whether you like to delete photos in moments or photos view.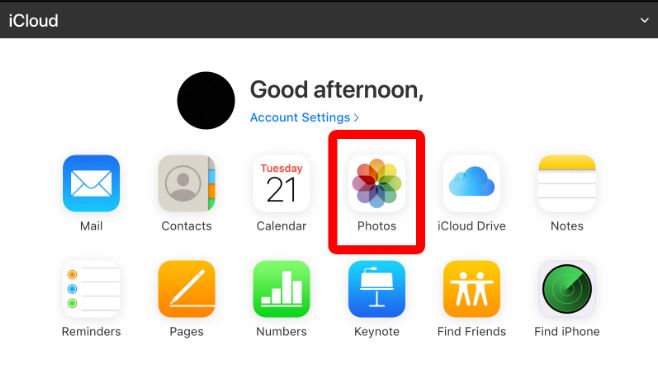 Choose the items that you want to delete, or to select all the photos simply press Command key + A on Window or Mac PC. Now, after selecting photos, you'll see a Trash icon at the upper-right corner of the screen, tap on it.

Tap on the delete icon that appears.

Now to completely delete your data, go to your recent deleted album. You can easily find this on the left-hand side of the iCloud photos menu under the Library section.
Then a warning pop-up appears and asks you to confirm your action when you tap on Delete All button.
Method 3: From Mac System Preferences
On a Mac, you can remove iCloud photos from each connected device at the same time. Aforementioned, this is the most accessible method to do it as it enables you to take benefit of Apple's ecosystem. Follow the given procedure given below to delete your photos from iCloud:
Go to system preferences, and a window will open, as shown in the picture. After that, click on Apple ID.

Tap on Manage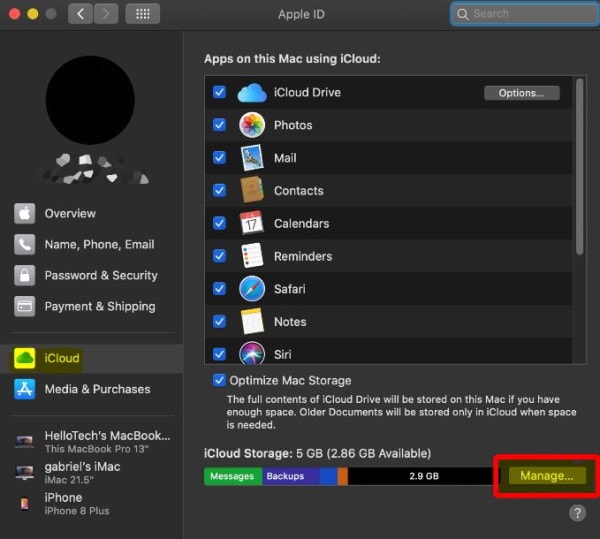 Click on photos from the left side under the manage window. Now, you'll see information about videos and photos that are on your iCloud account and how much space they used.
Then tap on Turn Off and Delete.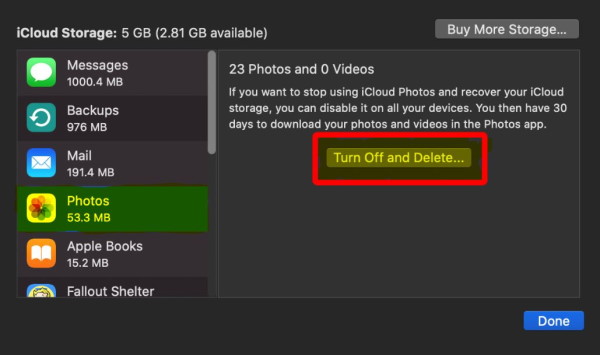 The last and final step is to tap on Delete. Keep in mind that this will stop saving your photos in your iCloud account.
Method 4: From The Mac Photos App
From the desktop, open the Photos app.
Tap on the Photos found under the Library section.
Choose the photos one-by-one or press the Command key + A key from the keyboard.
Now, push the delete key on your keyboard.
Tap on the delete button from the dialog box that appears. Now head towards the Recently Deleted Folder, and then click on Delete all and then delete from the pop-up menu.
Note: To avoid such a situation in the future, we suggest you disable the automatic backup of your photos.
Conclusion
Deleting your data from iCloud storage is a simpler task if you follow any of the methods we mentioned in this article. In case you don't want to delete your data, then purchase more iCloud storage. That's all we have for you. We hope this guide helped you.