Updated on August 02, 2021: It seems that the Dev Error 5476 COD Modern Warfare has made a comeback again to the players preventing them from getting (logging) into the game online. This problem is quite big and widely spread out to most of the players unexpectedly. Raven Software is aware of this issue and they're quick enough to release a tween on it.
❗️❗️❗️We are aware of an issue where Players are encountering Dev Error 5476 and unable to get in game.

We are looking into this issue and will provide an update ASAP.

— Raven Software (@RavenSoftware) July 30, 2021
The team is working on this issue and they'll soon come up with a patch fix for that. Although the same problem has been fixed Raven multiple times, it's still on the list right now.
---
2019's Call of Duty: Modern Warfare is still one of the best graphics-intensive FPS games for plenty of players among all COD titles. Additionally, the Warzone edition in Modern Warfare has included a whole new gaming experience when it comes to the battle royale. Meanwhile, the Dev Error has become one of the common issues among players and so the Dev Error 5476 on COD Modern Warfare Warzone has recently started appearing massively. If you're also encountering the same issue, check out this troubleshooting guide to fix it.
It seems that the particular error has been introduced a couple of months ago and to date, there is no permanent fix available by Infinity Ward or Activision. However, there are a couple of possible workarounds mentioned below that worked for several affected players whatsoever. This dev error basically locks out many players from getting into the Season One session unfortunately which is very irritating.
Fix: Dev Error 5476 on COD Modern Warfare Warzone
It's also worth mentioning that dev error tends to occur randomly across Modern Warfare, Warzone, and even on the newly released Black Ops Cold War multiplayer mode. However, it basically appears while there is any server downtime or outage issue happening in the background.
Meanwhile, several players have reported that they have already fixed the dev error 5476 issue by just changing the calling card and emblem in the Warfare Warzone game.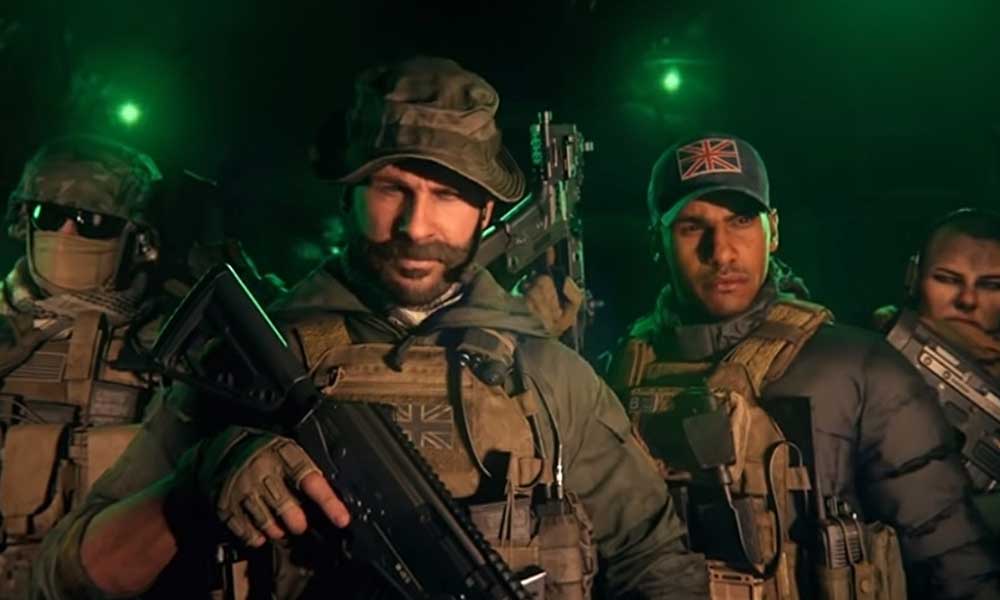 Though it's quite strange for some of the players, setting up the emblem and calling card randomly can mostly fix the dev error 5476. Obviously, it's not a permanent fix or an official fix but it's always better to fix these issues without waiting further for a patch fix from developers.
So, changing the settings to anything rather than a randomize option can resolve it across all the gaming platforms like PC, Xbox, PlayStation.
1. Select Anything Except for 'Randomize All'
However, if that didn't help you out any way that means there is an actual issue from the server-side like downtime or outage. According to the Modern Warfare subreddit, previously the same error has appeared to plenty of Modern Warfare players whenever there was a server downtime or maintenance process ongoing.
A special thanks to YouTuber Orr Cohen for sharing this particular workaround which one found simple yet useful. Needless to say that there is nothing to do whenever there is a server issue.
Launch the Call of Duty: Modern Warfare / Warzone via the Blizzard client.
Head over to the multiplayer, barracks, customizations, then identity.
Choose calling cards and select one of them.
Don't select the 'Randomize All' option. Instead, select anything else.
Next, do the same for the emblems as well.
You're good to go.
However, if changing the calling card and emblem doesn't work for you, try following some other options below.
2. Check Activision Online Services
Check for the Activision Server Status here. It can possible that the problem is occurring from the server-end. In most cases, plenty of affected players may think that there is some issue from their end but that doesn't happen all the time. If there is an issue at the server end, try waiting for a couple of hours and then check for the error again.
3. Restart The Game
Even rebooting the game as well as the launcher can also fix plenty of temporary glitches quickly. Try to exit from the game and restart your PC or console. Then run the game again to check if the dev error has been fixed or not.
4. Check Internet Connection
Due to a slower or unstable internet connection, it can possible that you may find multiple issues with the server connectivity or getting into the multiplayer mode in most cases. Try checking your internet speed as well as the Wi-Fi signal strength. If possible, you can also try using a wired (ethernet) connection rather than using a wireless connection.
5. Update Your Game
An outdated Call of Duty: Modern Warfare / Warzone game version can also cause multiple issues with the gameplay or occur plenty of bugs to the gaming devices. It's worth mentioning to always keep updating your game to the latest patch version for a smoother and compatible gaming experience.
Needless to say that developers whenever release patch fixes, it definitely gonna help you out from a couple of common bugs or errors.
PC players can open the Battle.net (Blizzard) launcher.
Click on the 'Blizzard logo' from the top left corner of the screen.
Go to 'Settings' > 'Game Install/Update'.
Scroll all way down > Make sure that the 'Apply latest updates and download future patch data for recently played games.' option is checked.
Finally, click on 'Done' to save changes and restart your launcher once.
It should automatically try updating all of your installed games including Modern Warfare on the Battle.net client.
6. Power Cycle Your Router
It's known to all that sometimes the Wi-Fi router or its firmware can get messed with temporary cache or glitches. So, it's always better to power cycle the router once so that everything gets refreshed completely. To do that:
Turn off your router > Unplug the power cable from the router.
Next, you'll need to wait for a couple of minutes and plug back the cable in.
Finally, switch on your router and you'll be good to go.
7. Power Cycle Console / PC
Just like performing the power cycle to the router, you can also do the same with your gaming console or PC. It can also be possible that your gaming device is having issues with system performance or networking glitches.
So, simply shut down the device > Remove the power cable from the device and from the power source.
Next, wait for around 5 minutes and connect the power cable again.
Power on your device and try running the game again.
8. Change Calling Card and Emblem
As this error doesn't prevent affected players from accessing the game menus, players can try changing their calling card and emblem to check if that helps or not. Several players have performed this fix that actually saves your profile from the server side again. Plenty of reports are coming out that the problem is having with the profile.
Though it's not ideal for all as the game size is big enough, try uninstalling and reinstalling the game once to check if the Dev Error 5476 COD Modern Warfare has been fixed or not. Definitely, it's not a permanent solution guide but there is nothing to do extra at this time.
However, if none of these methods worked for you, just check for the Activision Community Forum for alternative fixes. Additionally, keep an eye on the Infinity Ward Twitter handle for further info or reports on various issues or patch fixes.
Till then stay tuned for more info. We'll keep updating this article whenever new info or update releases. You can bookmark this page to check further. If you've any queries, let us know in the comment below.