In this tutorial, we will show you how to use the Digital Touch feature in Messages on your iPhone and iPad. This feature was first introduced in the Apple Watch and has since stood out as its USP. However, owing to its massive popularity, Apple added it to iPhones and iPad as well. But what exactly is a Digital Touch? For the unawares, this functionality allows you to send animated sketches, taps, kisses, heartbeats, and other effects.
Along the same lines, you could also send sketches or add these effects to any photo or video. While it may be along the obvious lines, but let's reiterate this fact: you could only send these effects to the iMessage users, across both the iPhone and iPad. With that in mind, here are the required steps to use Digital Touch in Messages on both these devices.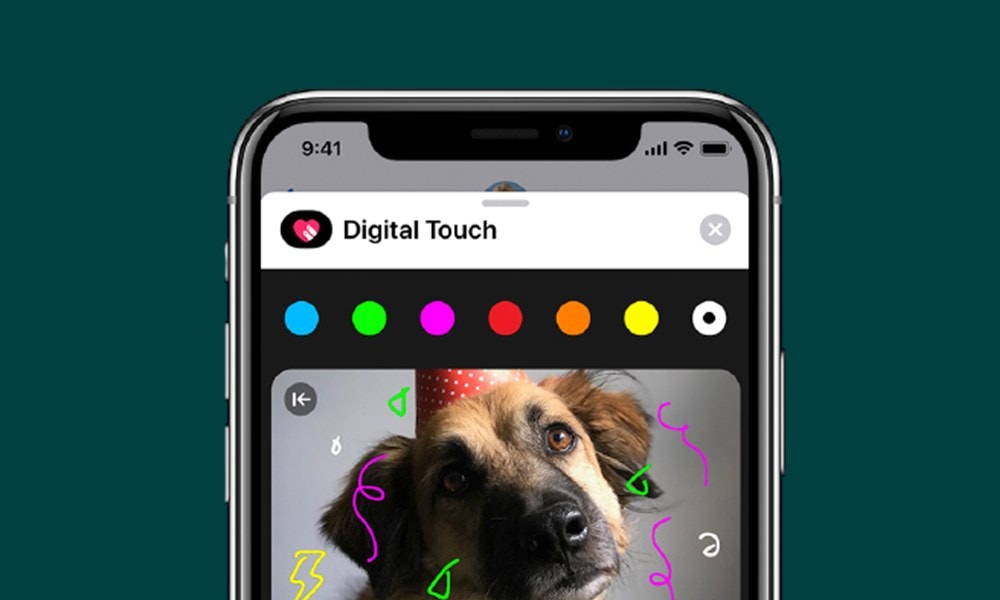 How to Use Digital Touch in Messages on iPhone and iPad
The instructions to carry out the aforementioned task are the same for both these devices. Hence the below steps are applicable to both the iPad as well as the iPhone. Follow along.
How to Send a Sketch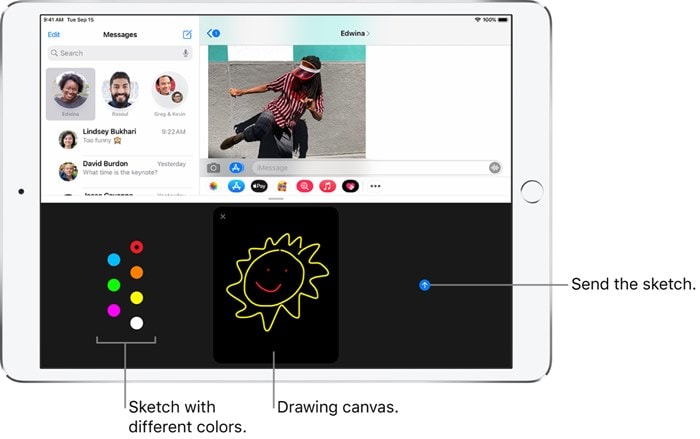 Head over to the desired conversation to whom you wish to send a sketch.
Then tap on the Digital Touch icon and a black drawing board will now appear.
Left of it is a color dot, tap on it and it will bring up the color palette.
Select the desired color of your choice and then start drawing in the black space provided.
Once done, tap on the Send icon situated to the right of the drawing board
How to Send Animations
To express your feelings, you could send a Tap, Fireball, Kiss Heartbeat, or a Heartbreak.
For that, go to the conversation screen and tap on the Digital Touch icon.
This will bring up the canvas. You could now perform the following gestures to send its associated effects:


Tap: Tap with a single finger to create a burst of color.
Fireball: To send a fireball, touch, and hold with one finger.
Kiss: Tap with two fingers on the drawing board to send a kiss.
Heartbeat: Touch and hold with two fingers and it will send a heartbeat.
Heartbreak: For this, touch and hold with two fingers until you see a heartbeat, then perform a drag down gesture to break the heart.

You don't need to hit the Sent button. As soon as you lift up your fingers after performing the gesture, the effects would be automatically sent.
Adding Digital Touch to your Media on iPhone and iPad
You could also add a Digital Touch on your image or video files and then send it to the desired recipient. Here's how it could be done: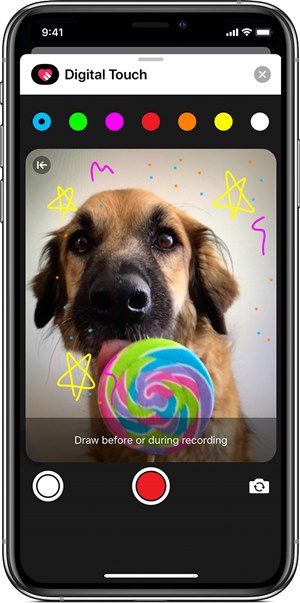 Invoke the drawing board by tapping the Digital Touch icon.
right next to the canvas, you would see the camera icon, tap on it.
You could now take a photo, record a video, doodle over it, or add the desired effects.
Once done, just hit the Send button.
With this, we conclude the guide on how to use Digital Touch in Messages on iPhone and iPad. Are you going to use these effects and add flare to your normal conversations or just the text message suffice your needs? Do share your views in the comments section below. Rounding off, don't forget to check out our iPhone Tips and Tricks, PC tips and tricks, and Android Tips and Trick as well.