It seems that some of the unfortunate Windows users are encountering 'A Disc Burner wasn't Found' error when burning an image file to a disc. Keep in mind that this particular issue appears whenever users use the default Image Burner tool of Windows, also known as 'isoburn.exe'. Multiple reports are coming out that there may be a couple of possible reasons behind this disc burning error. If you're also one of the victims, make sure to check out this troubleshooting guide completely to fix it.
It basically says that "A disc burner wasn't found. Make sure that a burner is installed properly, and you have the appropriate permissions to burn a disc." Talking about the possible reasons behind this error, the chances are high that maybe your DVD ROM doesn't have the necessary writing capabilities and that's why you're getting the issue. Meanwhile, an outdated or corrupted Windows OS build, incompatible ISO writing tool, issues with the explorer.exe file, scratched disc, or even outdated/corrupted DVD writer driver can be another reason.
Fix: A Disc Burner wasn't Found Error When Burning an Image
Now, without wasting any more time, let's jump into the guide below.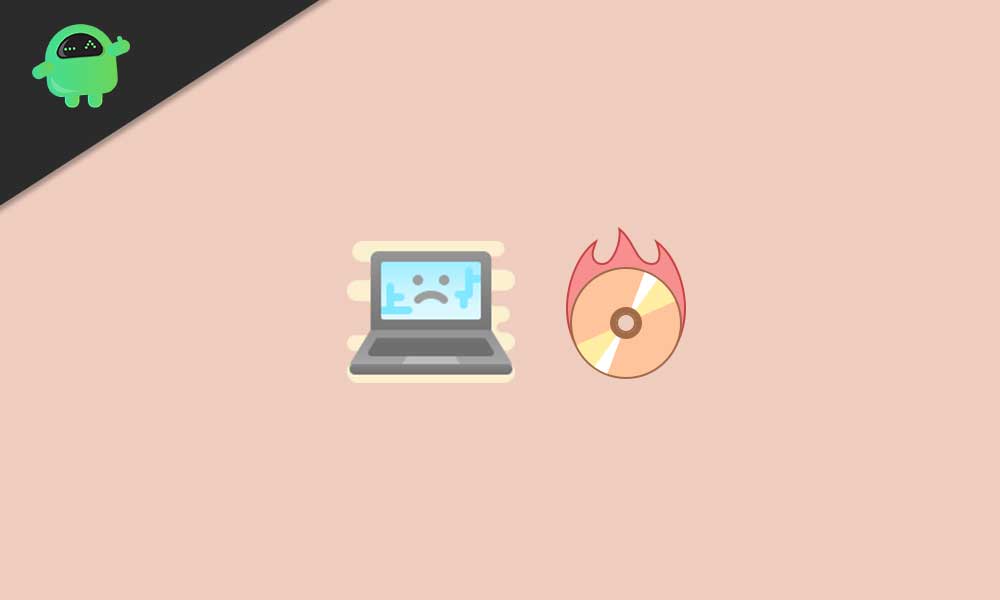 1. Use Another Disc Burning Tool
As burning an image file on a physical disc is no more popular or handy feature these days, most Windows users prefer to burn image files (ISO) on a USB flash drive. So, if you're also using a USB drive then you should not use Windows Disc Image Burner software anymore. That's only because the default disc burning tool doesn't support an advanced level of image burning. Therefore, using a third-party reliable image burning tool is recommended like PowerISO.
PowerISO simply can open, burn, extract, edit, create, encrypt, compress, split, convert, and mount ISO files without any issue. But you'll have to purchase PowerISO software for Windows to get all premium features.
However, if the same error happens with the third-party tool then you can follow the next method.
2. Verify DVD ROM's Writing Capacity
Well, these days due to heavy usage or simply not using the DVD ROM or writer for a long time, can cause several issues with the writing capacity. Meanwhile, it can also possible that your DVD unit isn't compatible anymore with the newer formats. To check this:
Click on File Explorer > Go to This PC.
Now, insert the DVD/CD disc into the DVD unit.
Then check if the DVD RW Drive (E:) is appearing or not. [In your case, the drive letter can be different]
If you can see it then it means your DVD unit is capable of burning discs easily.
But if somehow you're not seeing it, that can be the main culprit. So, try either copy-pasting the disc content to your hard disk/USB drive from another computer or use an external DVD unit to get the job done temporarily.
3. Check If Disc is Scratched or Damaged
Yes! That can be another reason behind the particular 'A Disc Burner wasn't Found' error on your Windows system. If your inserted physical disc is scratched visibly or partially damaged, the DVD unit lens won't be able to load and write an ISO file on it. Also, make sure not to put smudges or fingerprints on the shiny part.
4. Reboot File Explorer
Windows Explorer is now known as 'File Explorer' (explorer.exe). In a simple line, it's the file manager application for Windows 10 system from where users can access all the data which are stored on hard drives. So, rebooting the File Explorer can help you to fix the disc burning error completely.
Press Ctrl + Shift + Esc keys to open up Task Manager.
Click on the Processes tab > Locate and click on explorer.exe.
Click on End Task to close the process.
Now, click on the Start Menu > Type Command Prompt.
Select Run as administrator > Click on Yes when prompted by UAC.
Type the following command and hit Enter in the Command Prompt:
explorer.exe
Next, right-click on the ISO file location in File Explorer.
Select Burn disc image > Then Configure and launch the tool to verify if the error still appears or not.
5. Reinstall DVD Driver
Uninstalling and reinstalling the DVD drive is really useful for Windows users if somehow the DVD writer or disc burning issue appears. To do that:
Press Windows + R keys to open up the Run dialog box.
Type devmgmt.msc and press Enter to open up Device Manager.
If prompted by UAC, click on Yes to proceed with administrator access.
Now, double-click on the CD/DVD-ROM driver option to expand it.
Right-click on the problematic DVD writer driver and click on Uninstall.
If prompted, click on Yes to start the uninstallation process.
Finally, restart your computer, and go back to the Device Manager to reinstall the DVD driver.
That's it, guys. We assume you've found this guide very helpful. For further queries, let us know in the comment below.