Discord Nitro basically improves your Discord voice, chats, & video that offers amazing animated avatars and a custom tag. It also includes 2 server boosts and a 30% off extra boosts which is really great. The good news that Epic Games now offering it for three months via its game store. If you're also interested in it, check out How to Get Discord Nitro for free on Epic Games Store.
Nitro users can be able to collect and make their own emojis, profile badges, up to 100MB uploads, hi-res video support, live streaming, screen share, etc. It's worth mentioning that the three months of free Discord Nitro offer is limited to a couple of days (up to June 24, 2021, 8:30 PM IST/11 AM EDT). So, if you already have an Epic Games Store account then you can easily claim the free discount.
How to Get Discord Nitro for free on Epic Games Store
Please Note: The Discord Nitro free three months offer is only applicable to the new Nitro users. So, if you've already purchased or claimed Discord Nitro in the past then you won't be eligible for this offer.
Now, if you have never tried Discord Nitro, make sure to follow the steps below to do so: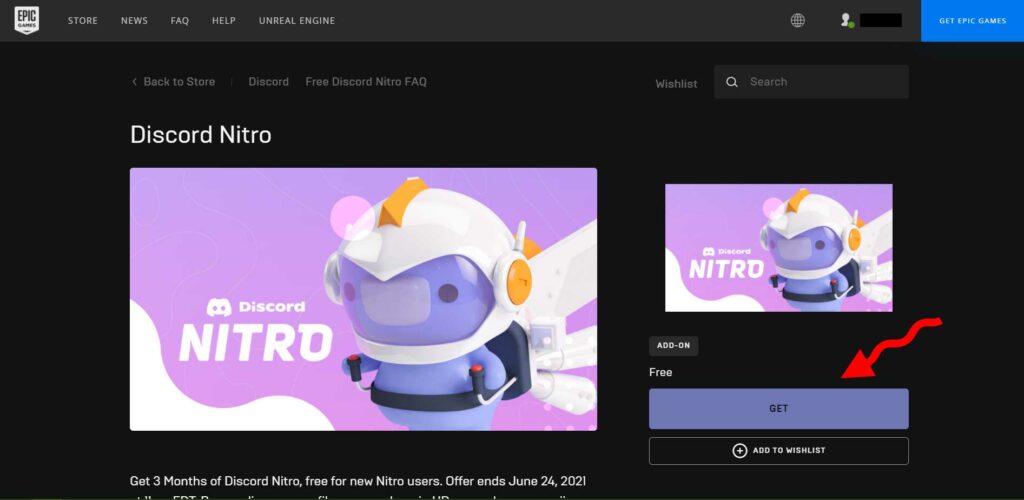 Click on the Get button > If prompted, log in to your existing Epic Games account or create a new one by clicking on Sign Up.
Once you're logged into the Epic Games account, click on the Place Order button from the bottom right corner.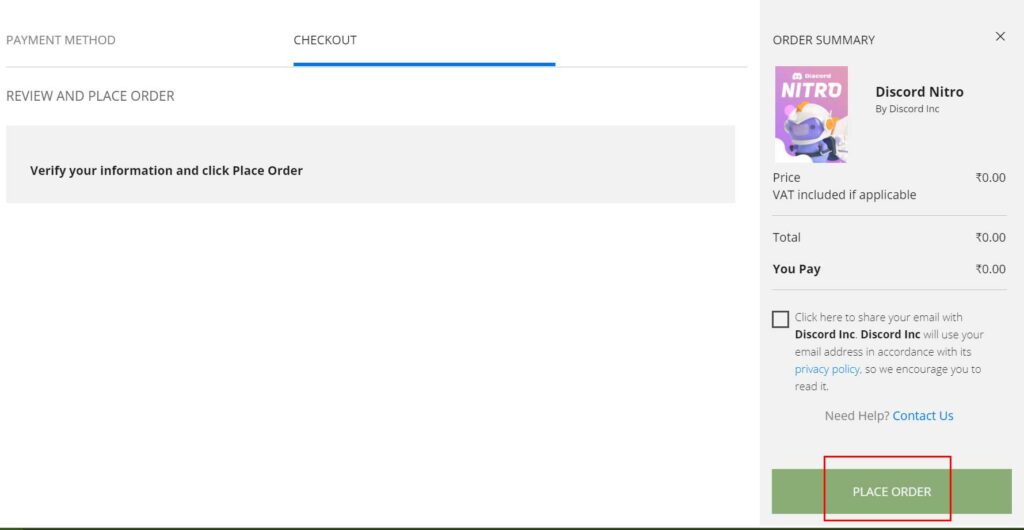 Wait for up to 24 hours and you'll receive an email from Epic Games that includes Discord Nitro code to redeem.
Once you receive the email, click on the Redeem Now button to get three months of Discord Nitro for free.
Next, you'll be redirected to the Discord setup page for the payment and redeeming process. [Don't worry, you won't get charged for the three months straight away]
Enjoy!
Please Note: Once you're subscribed to the free pack, your subscription will be auto-renewed after three months of the free version that costs $9.99 per month unless you cancel the subscription manually.
To be in a tough competition, Epic Games is also trying to enlist more & more PC games just like Steam. Epic Games is also offering a couple of paid and award-winning titles for free of cost for a limited period of time such as Control (until June 17, 2021), etc. There are a couple of games available in the Mega Sale listing on Epic Games Store which is really great.
That's it, guys. We assume this guide was helpful to you. For additional queries, let us know in the comment below.